K-town, Wiesbaden end break, split games
by
Gregory Broome
April 16, 2015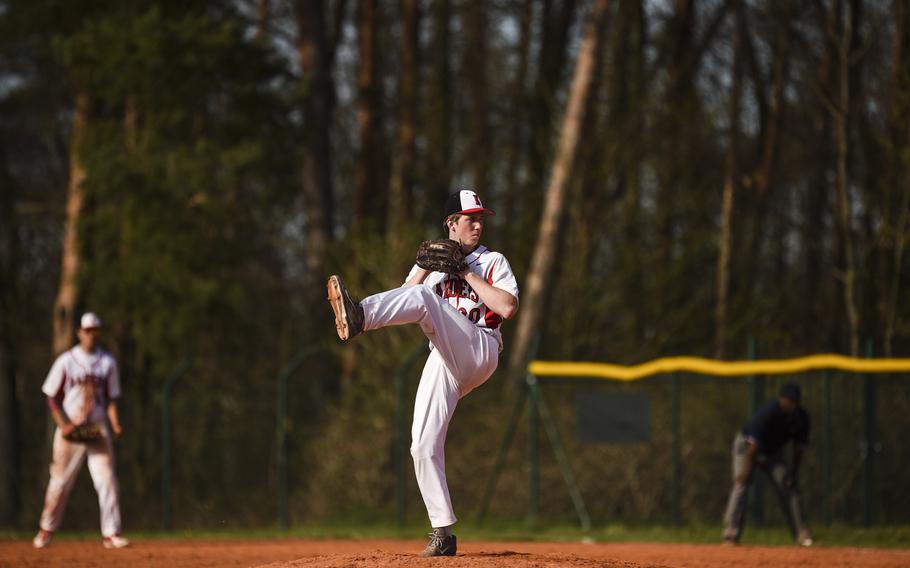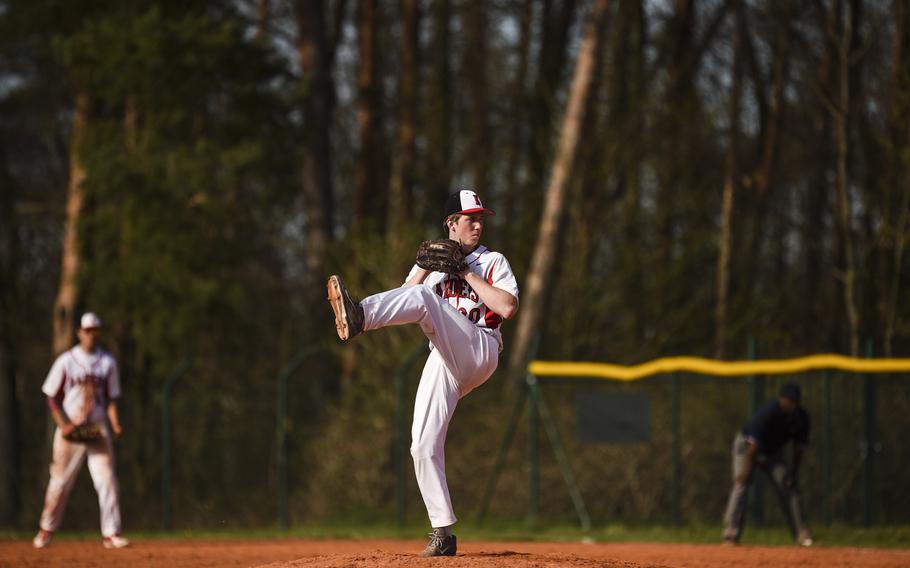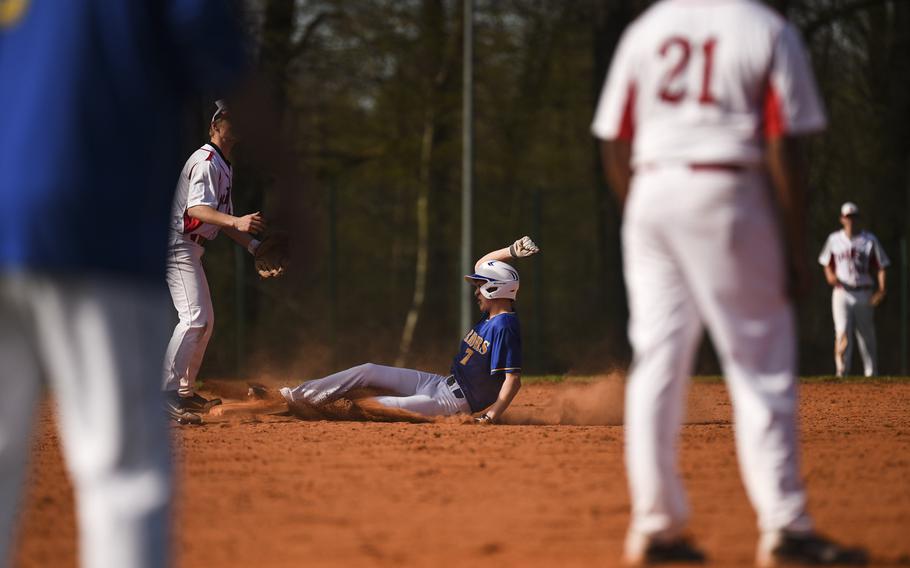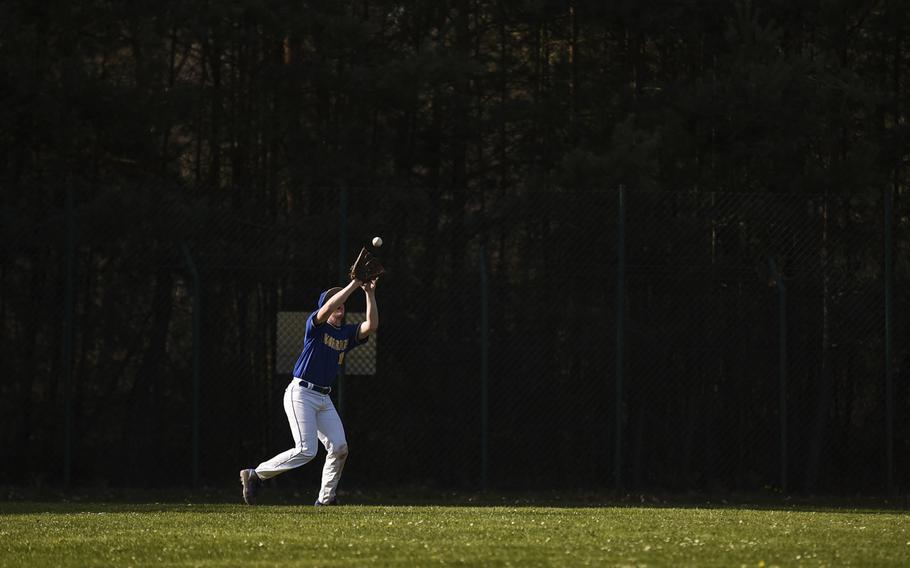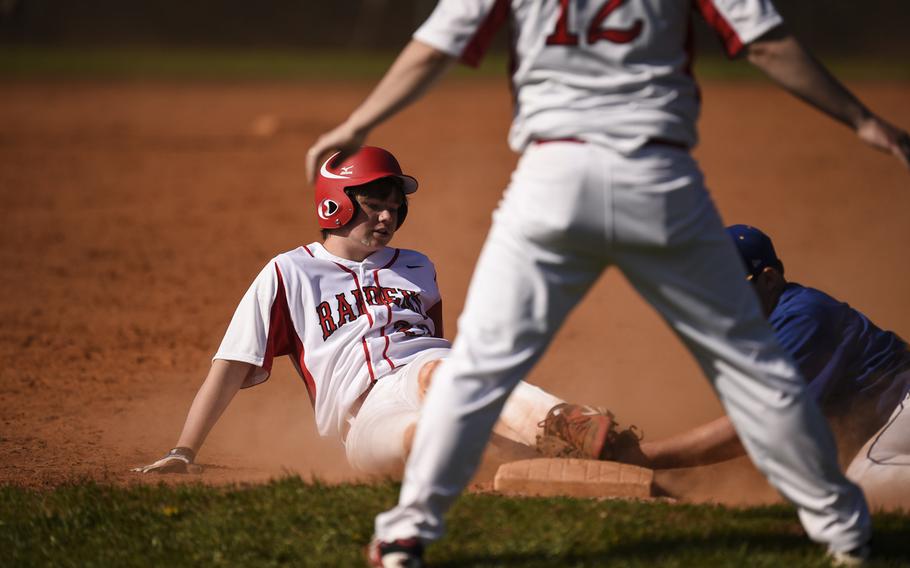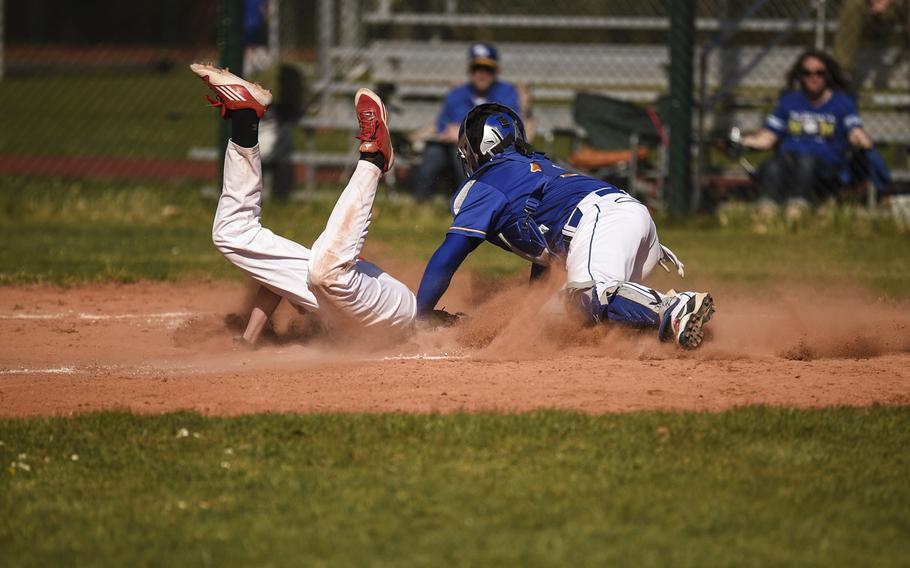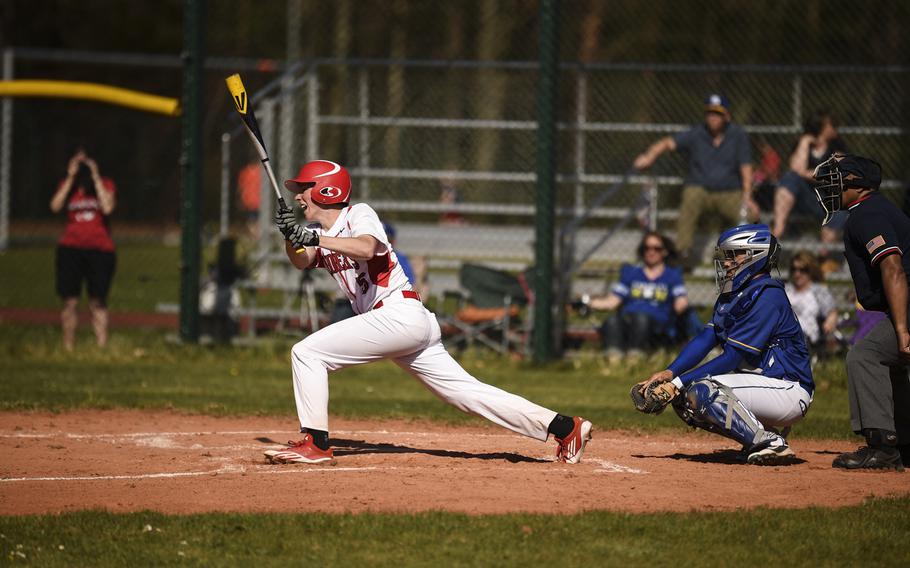 KAISERSLAUTERN, Germany -- The Wiesbaden Warriors baseball team wasn't the only formidable foe visiting the Kaiserslautern Raiders on Wednesday.
Along with their Division I rival, the homestanding Raiders also took on the lingering malaise of spring break as the DODDS-Europe season emerged from its annual two-weekend slumber.
Kaiserslautern conquered both, at least for one game. The Raiders restarted their season with a solid 6-2 win, finding just enough spring in their step to break the rusty Warriors. Wiesbaden earned the split with a 9-7 victory in the second game.
"It was a good win, but not a pretty win. It was good to get that under our belt," Kaiserslautern coach Chris Grogan said of the opener. "Now we can kick it up a notch."
The Raiders were able to shake off the spring-break inertia quickly, plating two first-inning runs. A third-inning outburst spurred by JP Oppenheim strengthened Kaiserslautern's grip on the game.
With two teammates on base, Oppenheim slapped an opposite-field hit down the right-field line. The ball eluded the defense and kept rolling deep into the corner of the sprawling outfield, giving his teammates time to clear the bases and Oppenheim the chance to chug around second and into third just ahead of a well-placed Warrior throw.
Moments later, Oppenheim seized on a passed ball to cross home and establish a four-run lead that would hold up for the duration.
While the Raiders have a lot of work yet to do, Oppenheim said the team is just happy to be through with the break and back on the diamond.
"I feel like we're not all at the top of our game just yet," Oppenheim said. "But it feels a lot better."
Wiesbaden didn't succumb easily. Aided by some Kaiserslautern defensive lapses, the Warriors plated their second run of the game and loaded the bases with one out in the fifth before pitcher James Kizler recorded two straight outs, including an inning-ending strikeout.
Kizler struck out seven and allowed no earned runs in his six-inning, complete-game effort.
The Warriors evened the score in the day's second game. Six different Warrior batters produced a hit apiece in the balanced offensive effort, and the team scored six runs in the second inning to build an early lead that withstood a five-run Kaiserslautern rally in the fourth.
The doubleheader was originally scheduled to be the last game before spring break, on April 2, before being moved to the first game on the other side of the hiatus. It was the first game for either team since March 28.
Each team is back in action Saturday. The Raiders host perennial Division I contender Patch, while Wiesbaden hosts Division II/III squad AFNORTH.
Twitter: @broomestripes
---
---
---