It's already must-win time for some teams in Europe
---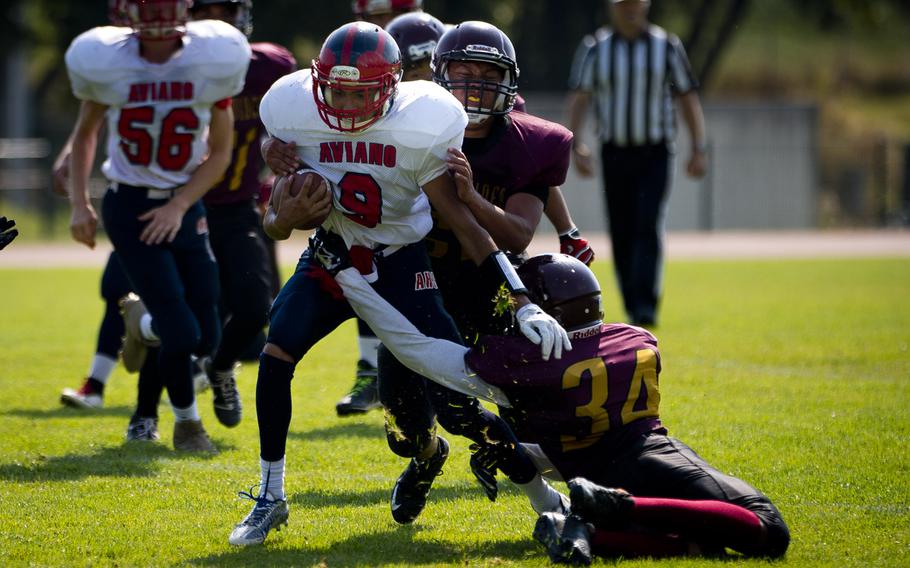 With just nine weeks separating the season opener from the European championship games, It's never too early to start thinking about the postseason in DODEA-Europe football.
But in the quirky world of DODEA-Europe, the goal is not so much to clinch a playoff spot as it is to avoid being one of the few teams left out. Of the 17 teams in action this fall, only five will be excluded from the postseason. And that fate is rendered even more discouraging by the fact that every other team sport in DODEA-Europe invites every team to the playoffs.
In Division I, the structure is simple. The opening weekend of non-conference games doesn't count; thereafter, each team plays its five divisional opponents once apiece, with the top four advancing to the semifinals.
The Division II format is more expansive, although it's been simplified from the complex points system used in previous seasons. This year, the four teams with the best regional records from each of the North and South will advance into an eight-team quarterfinal round.
With all that in mind, several teams enter this weekend's set of eight games in dire need of a victory.
Aviano will take an 0-2 regional record into a Saturday home game against unbeaten two-time defending champion Ansbach. A loss would leave the Saints a game away from a winless season and in need of help to sneak into the playoffs. Every other member of the five-team Division II South region already has a win, so the pressure is on Aviano to enter the fray.
In the North, Baumholder is facing a similar fate, even after the Bucs beat the Saints to end a years-long DODEA-Europe losing streak. That non-conference win was good for the program's psyche but didn't help its playoff hopes, and the Bucs visit SHAPE on Saturday as the region's only team without a regional win.
But most of the teams ahead of Baumholder in the North are also on shaky footing. In between the winless Bucs and 2-0 frontrunner Rota, the region's other four teams are locked in a four-way tie for the region's last three playoff spots.
A Saturday showdown between two of those teams, Bitburg and International School of Brussels, is the marquee attraction.
AFNORTH/Brussels is an underdog at Rota, while SHAPE can give itself a boost by pushing Baumholder further into the cellar.
With the quarterfinals looming the weekend of Oct. 22, DODEA-Europe Division II football has already entered its stretch run.
Twitter: @broomestripes
---
---
---
---