It's a marathon of volleyball at Aviano
---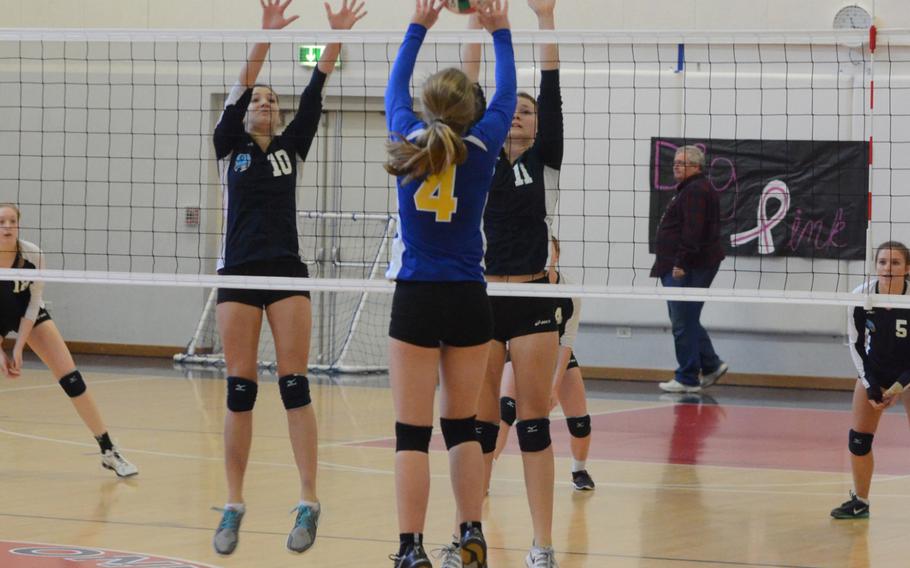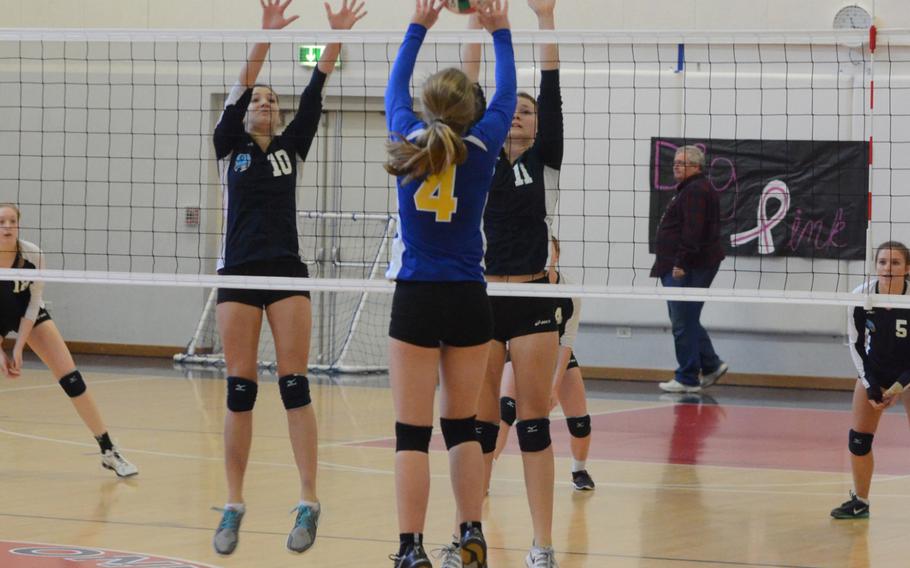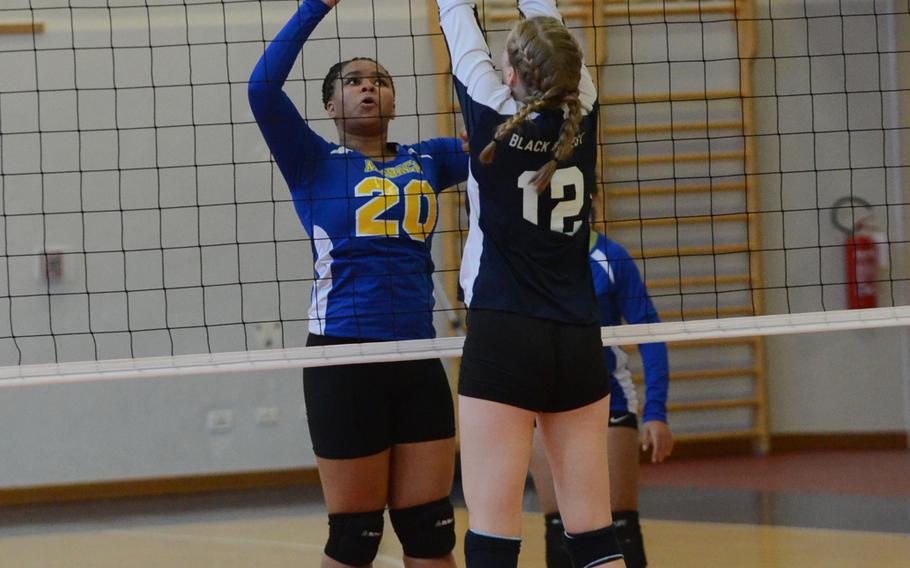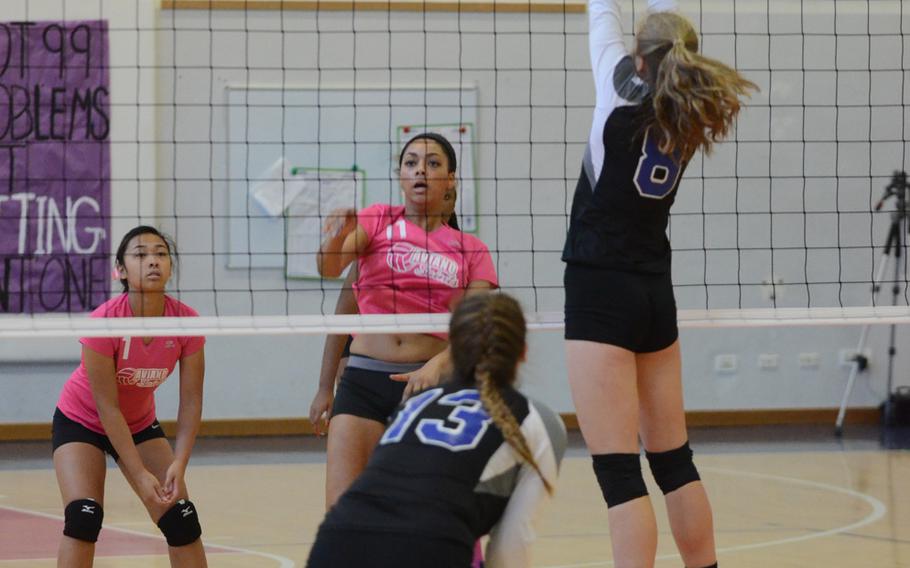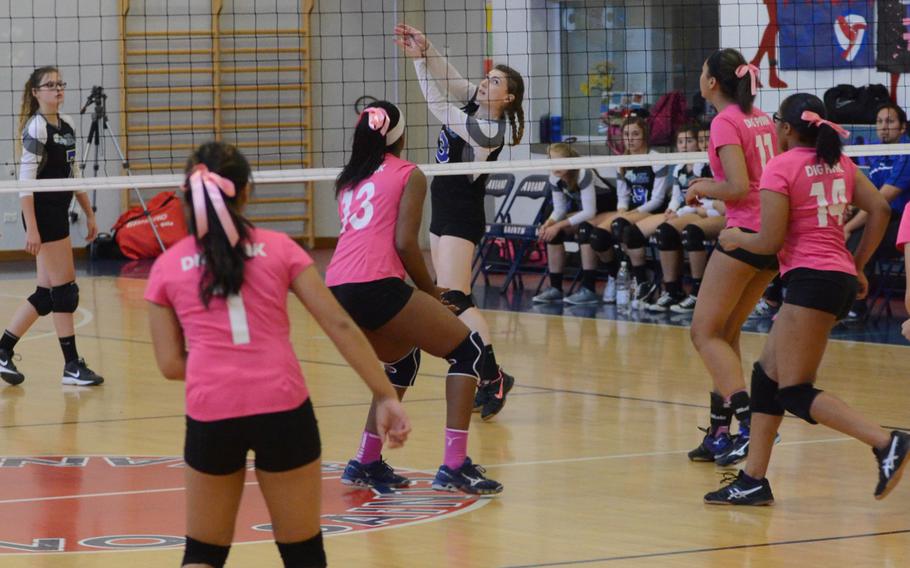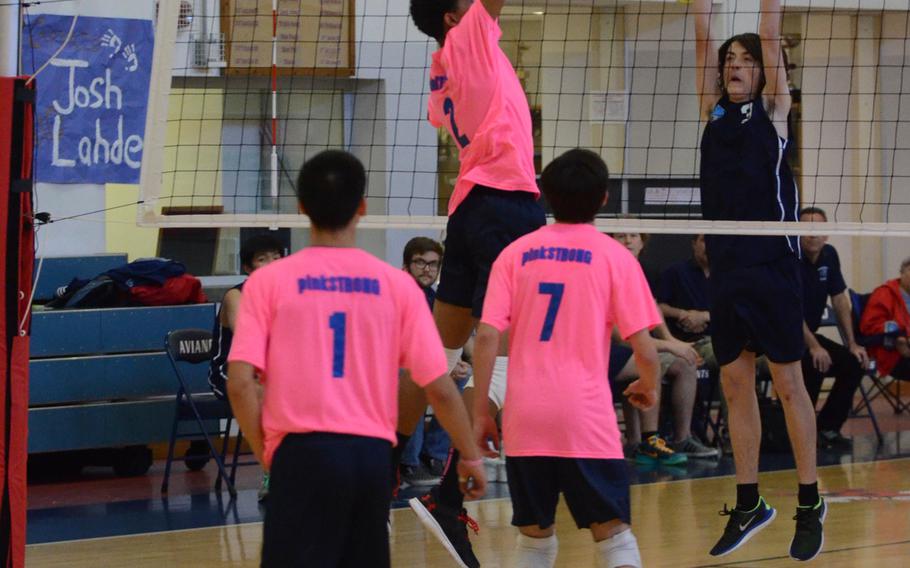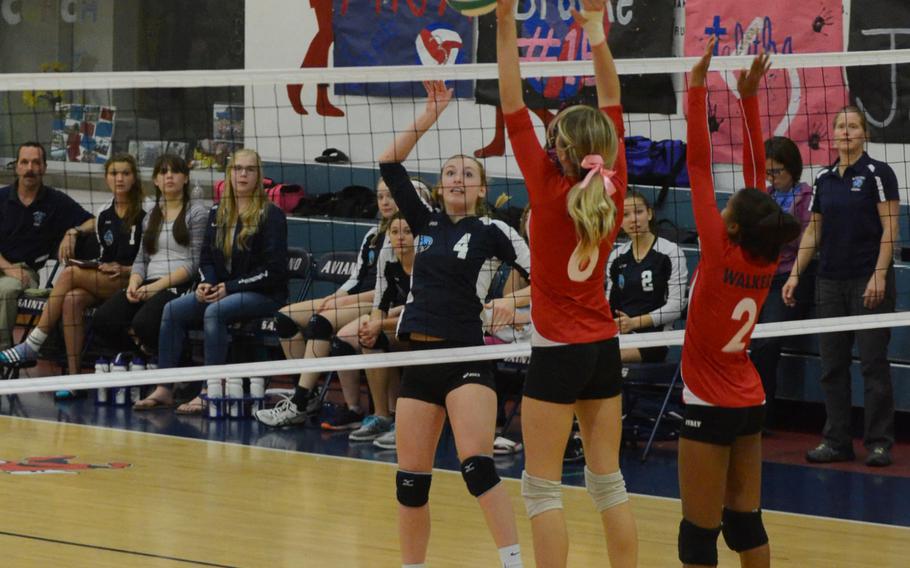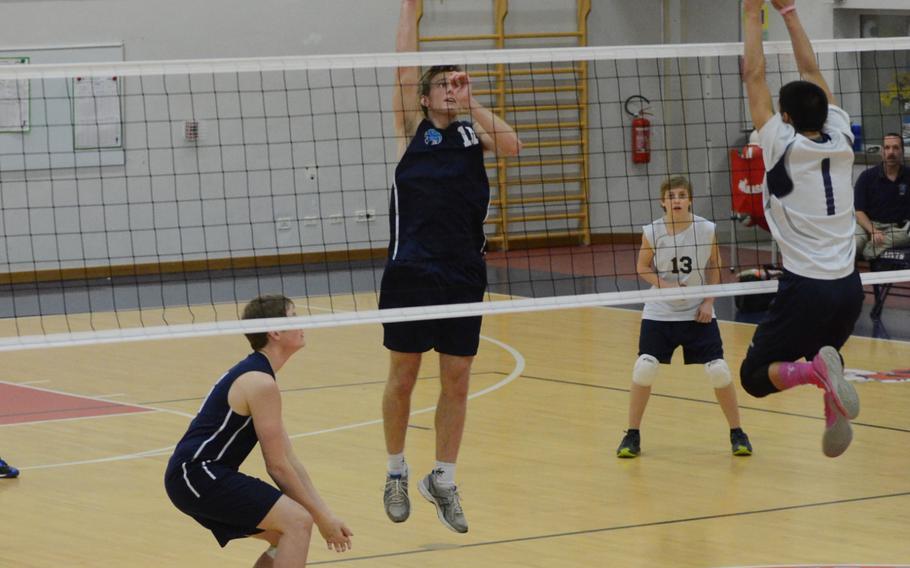 AVIANO AIR BASE, Italy – It was a welcomed visit for Germany- based teams as the Aviano Saints hosted a series of matches Saturday in Italy.
The Saints boys team got a rare chance to play someone outside of Italy and took advantage with a pair of victories. The girls didn't fare so well, falling at the hands of Division II favorite Black Forest Academy and Hohenfels, which both won each of their two matches Saturday.
The Aviano boys defeated BFA 21-25, 23-25, 25-20, 25-21, 15-8 and 28-26, 25-19, 25-22. The Saints came back from two sets down in the opener for only their second victory of the season and later captured their third in easier fashion.
"These kids are going to be riding a mental and emotional high as we prepare the next two weeks for championships," Aviano coach Kevin Lehde said.
It was the first DODDS opponent of the season for BFA, which will return to Aviano next month to play in the Mediterranean championships.
"This helps me know what Europeans will be like," said Falcons coach Lee Evans, whose team was adjusting to a new style of play after playing international rules against other competition.
Aviano was missing a starter and had to do some adjusting itself.
Brandon Vigil contributed 18 kills and two aces, while Jaylen Esposito played solid defense accounting for nine blocks, four of them for points.
"Jaylen is so valuable to the team when it comes to blocking," Lehde said.
Falcons senior and captain Zach Osbrink accounted for 16 kills and nine blocks during the two matches, while Joshua Kirkpatrick put down 19 kills and three blocks.
The Falcon girls fared much better, beating Ansbach (20-25, 25-17, 25-21, 28-30, 15-7) and Aviano (18-25, 25-10, 25-15, 25-20), respectively.
Ansbach taking BFA to five sets not only pushed their limits, but the Falcons' as well.
"That was so fun," Cougar coach Ashley Spoor said. "That was the first time we got to go to five sets with someone."
BFA's Jackie Hildebrand fired off seven aces and completed 13 assists, while teammates Kaitlyn Richter and Katie Greathouse accounted for 10 and eight kills, respectively.
Ansbach's Jessica Walker had nine kills, eight blocks and two aces. Khiya Coats had five digs and eight blocks.
The Saints didn't quite make it five sets with the Falcons, but the first set put Falcons coach Kim McKell in uncomfortable territory. Her team has lost only once this season: Oct. 10 to defending Division I champion Wiesbaden.
"The first set is the baseline for the rest of the match," McKell said. "When you lose to a team that you never played before you wonder how this will affect the rest of the match."
The early loss wasn't a sign of things to come, though.
"We had to assert ourselves at the net, which we didn't do in the first set,' McKell said.
Erin Fortune had 10 kills, with Richter adding seven more.
It was close in the third set when the Saints' Viyanni Johnson succumbed to an injury as Aviano maintained a 12-11 lead.
"It caused uncertainty," Aviano coach Jennifer Hanretty said. "She's the captain; she's the leader of the team."
Hohenfels started its day with a 25-18, 25-12, 19-25, 25-23 win over Ansbach, followed by a hard five sets with Aviano before emerging with a 22-25, 28-26, 15-25, 25-18, 15-13 victory.
"Beating a D-II team is very important when building our confidence," Hohenfels coach Chris Bradford said.
The Saints' Jazmine Bell had five aces and six kills, while teammate Johnson had eight kills.
The Tigers' Amelia Heath had 10 aces, five kills, and 20 digs, while teammate Rehanna Charley had seven aces, six kills, and 13 digs.
---
---
---
---