ISB, Wiesbaden split as championship tourney nears
---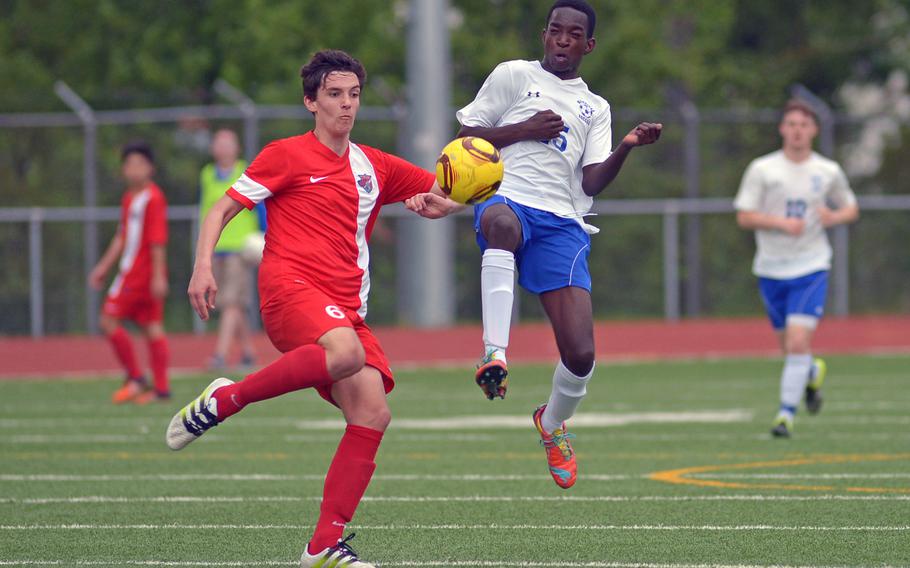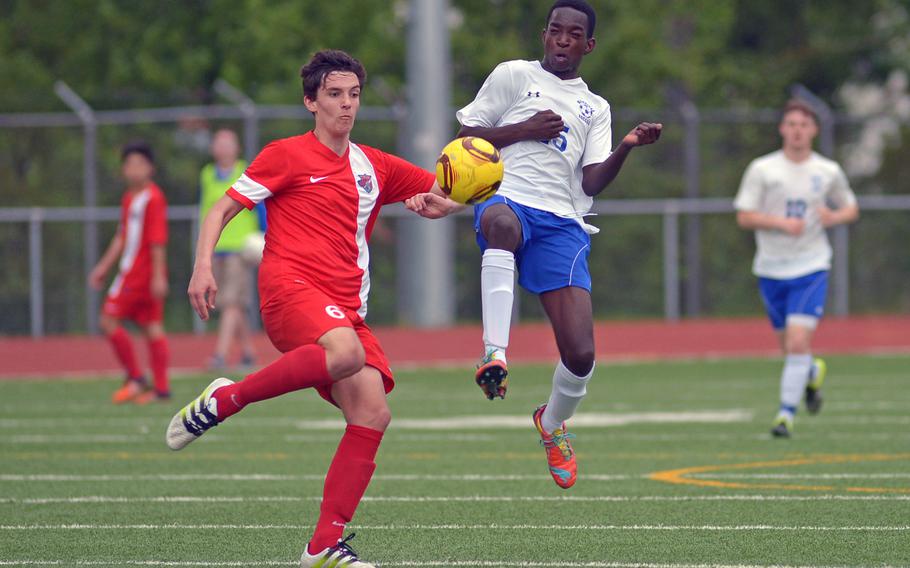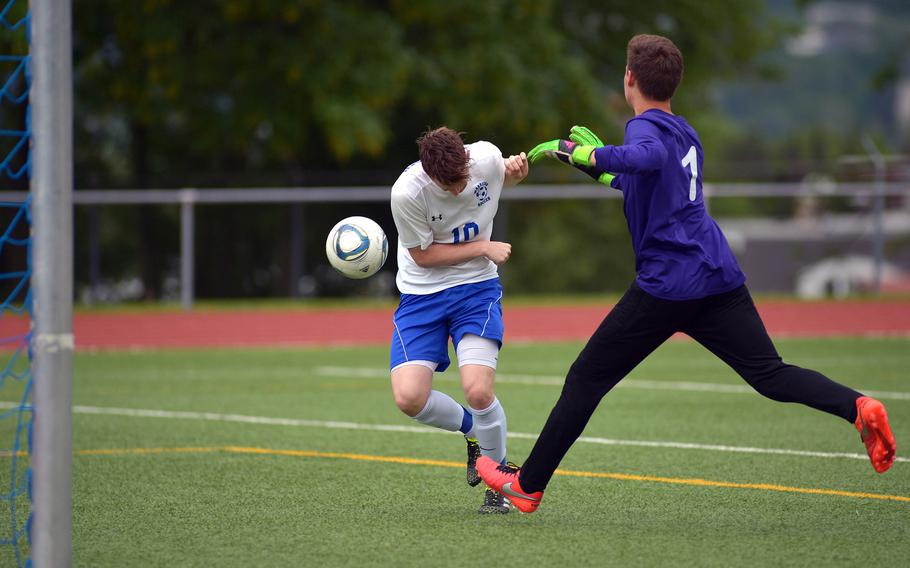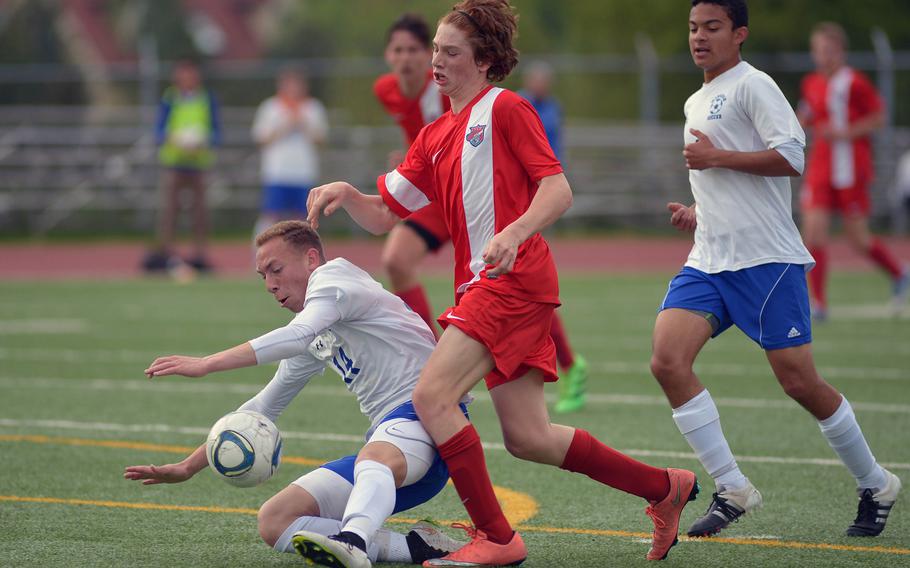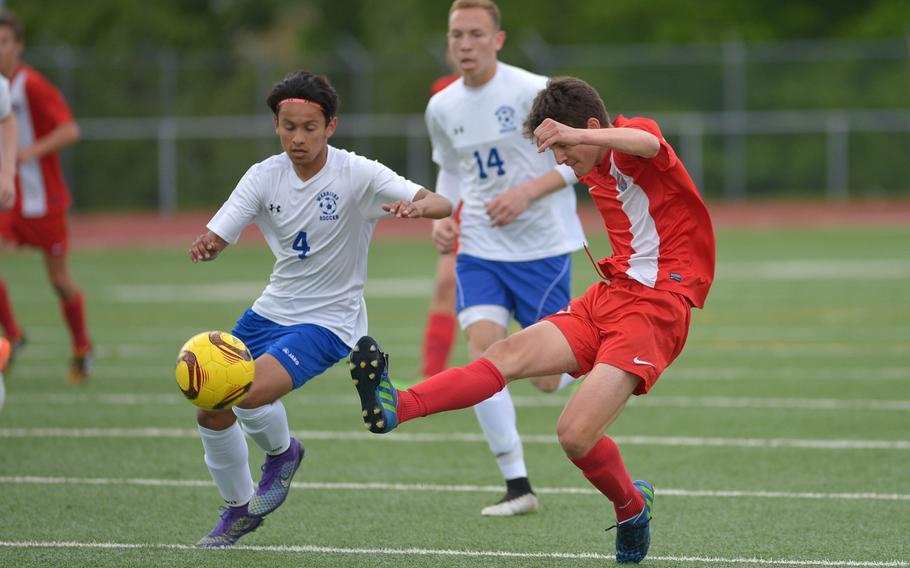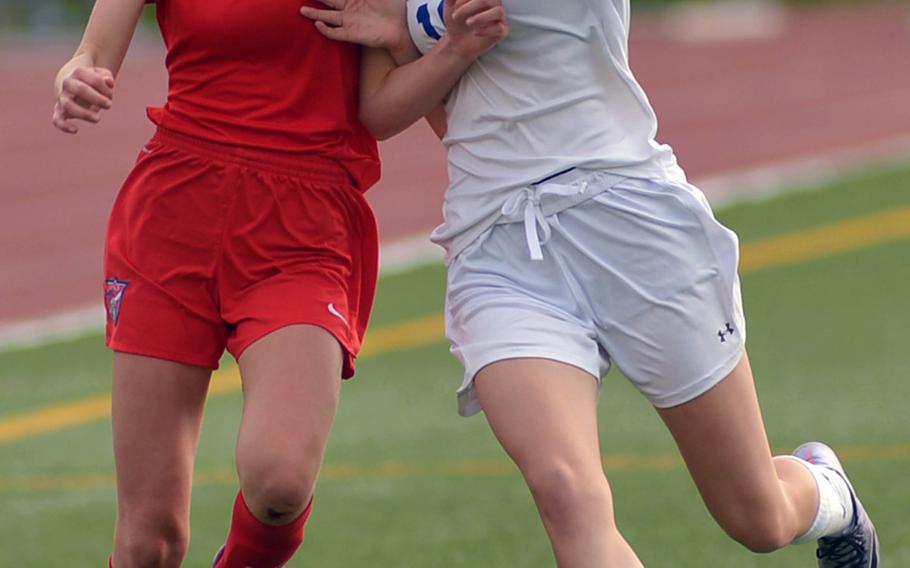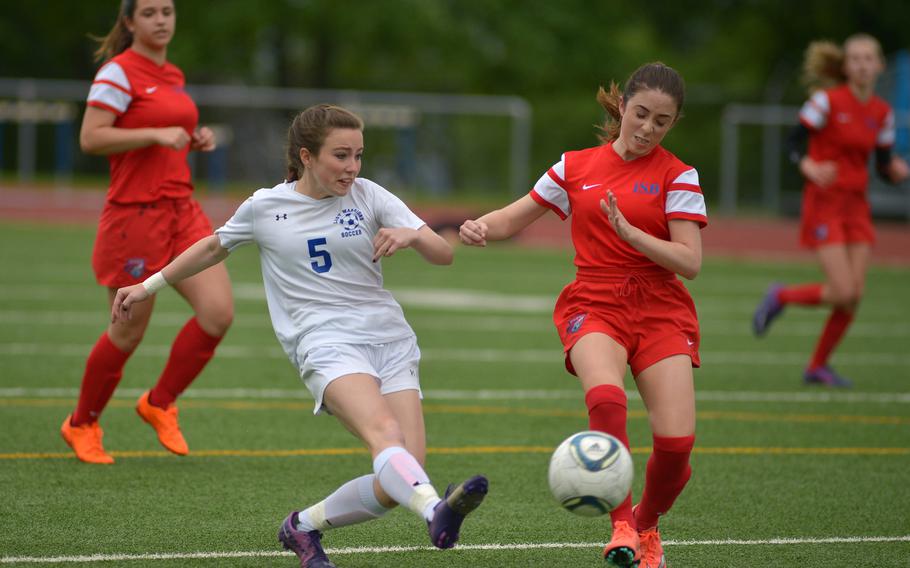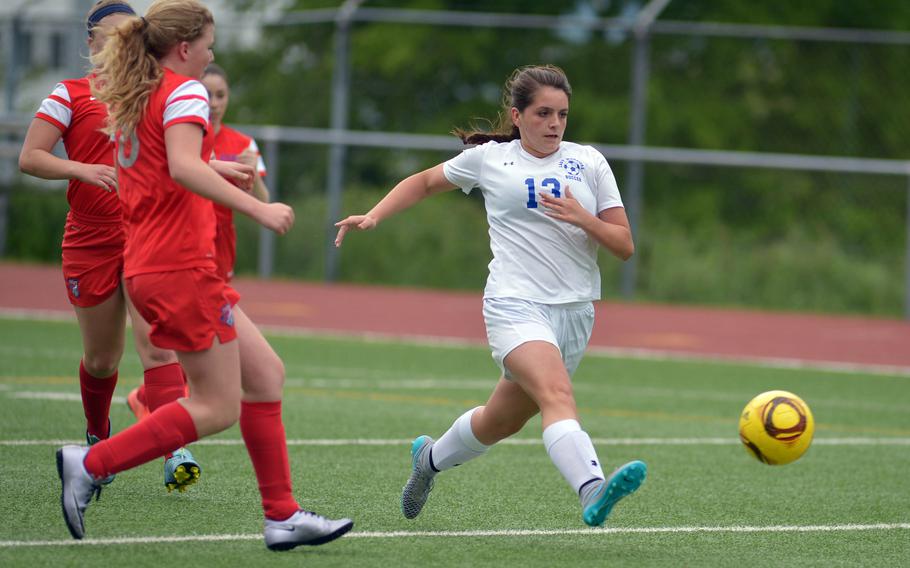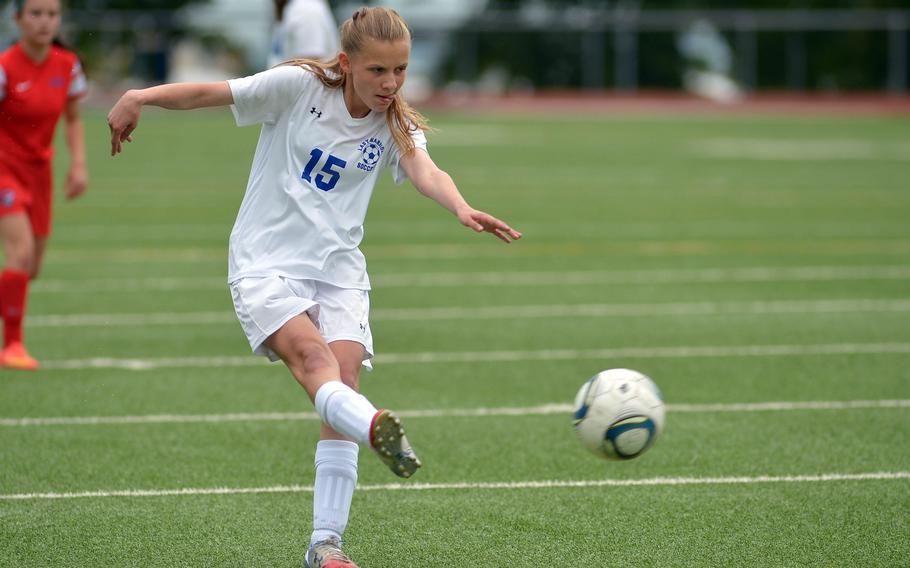 WIESBADEN, Germany -- The outcomes of Friday evening's DODEA-Europe doubleheader between International School of Brussels and host Wiesbaden will quickly be overshadowed by the four-day blur that is the upcoming European soccer tournament, running Wednesday through May 21 at sites around the Kaiserslautern Military Community.
But wins, however inconsequential to the larger picture, are always better than losses. On Friday, the Wiesbaden girls recorded a 4-0 shutout of the visiting Raiders, while ISB evened the doubleheader with a 5-3 comeback win over the Warrior boys.
BoysISB 5, Wiesbaden 3: Both the winner and loser came away from this Division I matchup optimistic about their chances in next week's tournament.
ISB coach Philippe Kaisin welcomed the late-season uptick in his team's level of competition - the Raiders took off immediately after Friday's game bound for a Saturday visit to defending champion Ramstein and a rematch of last year's European championship game.
"It's nice for us to discover what's out there," Kaisin said. "Wiesbaden pushed us to play quality football. I'm pleased that we responded."
Meanwhile, Wiesbaden coach Ben Arcila said his team substituted liberally and "experimented a lot" Friday in hopes of identifying some lineups and strategies that might carry them deep into the tournament. With that in mind, he wasn't lamenting the defeat.
"We may have paid the price for that experimentation. But that's OK with us. We can live with this loss," Arcila said. "We learned a lot."
While both teams kept an eye on a greater prize, the match that unfolded Friday was decided by straightforward aggression and tactical adjustments.
Wiesbaden erased an early 2-0 deficit on a pair of goals by Stefan Pinkston, then took its first lead when Jaedon Schwartz astutely put his head on a caroming ISB save for a 3-2 Wiesbaden advantage.
That was as far as the home team's momentum would carry it.
The Raiders renewed their attacks on the Wiesbaden net, a campaign that produced two short-range goals in quick succession for big junior Pepyn Kruidenier.
The 2015 European runner-up used its savvy wings and interior size advantage to apply what Kaisin called "hard pressure" that eventually overwhelmed the Warriors' back line.
"The idea was to play on their half of the pitch," Kaisin said. "That's the way we came back."
GirlsWiesbaden 4, ISB 0: Four different players scored and the final margin was determined by halftime as the Warriors cruised to a shutout win.
With the outcome settled early, Wiesbaden was able to use Friday's regular season finale to tighten up its teamwork ahead of the European tournament.
"We wanted to really work on getting better at touches," said Wiesbaden sophomore Missy Thomas, who was joined by Peggy Sue Mathis, Camryn Hickson and Elizabeth Hall in the Warrior scoring column. "We're getting better as a team, getting to know each other, our playing styles."
The Warriors now head into the postseason hoping those efforts yield rewards.
"Just play really well," Thomas said. "Play the best we can."
Twitter: @broomestripes
---
---
---
---