ISB looking to make every game count
by
Gregory Broome
September 6, 2018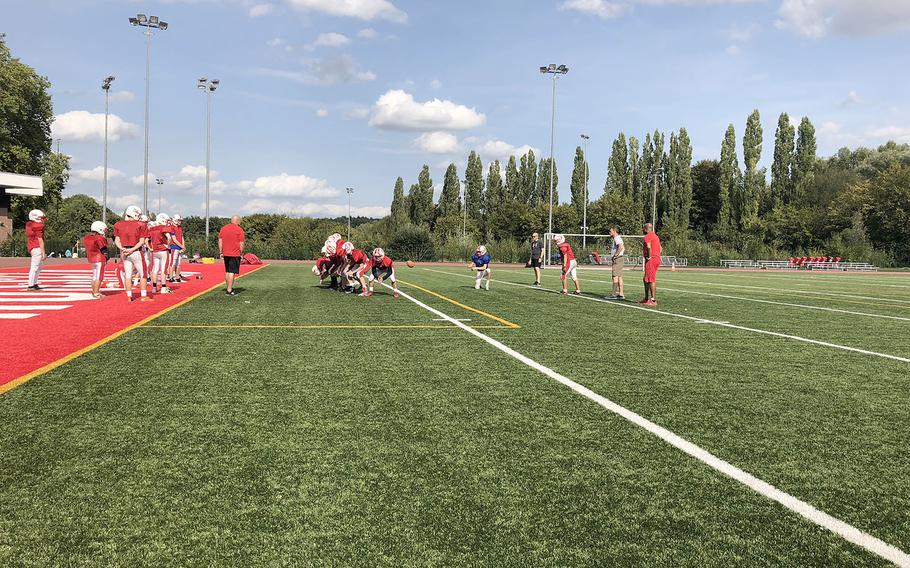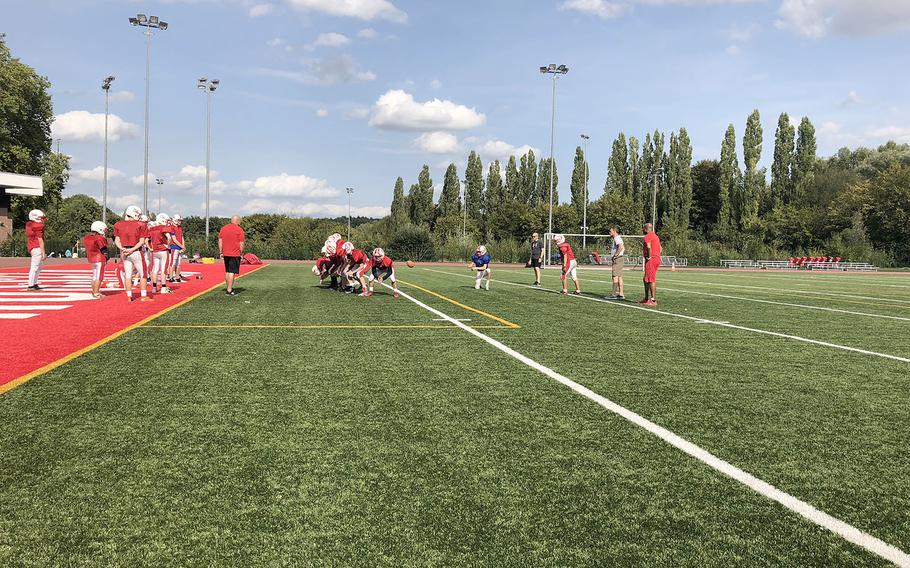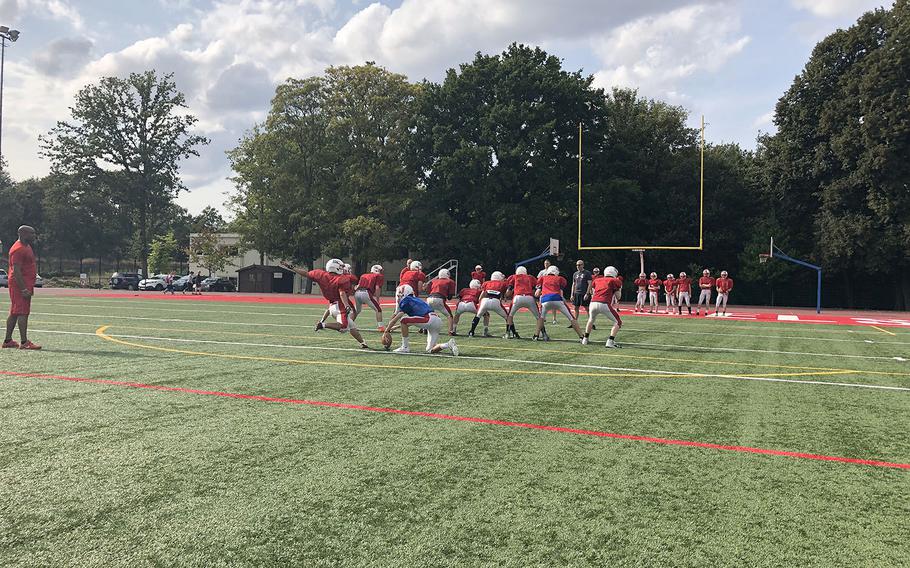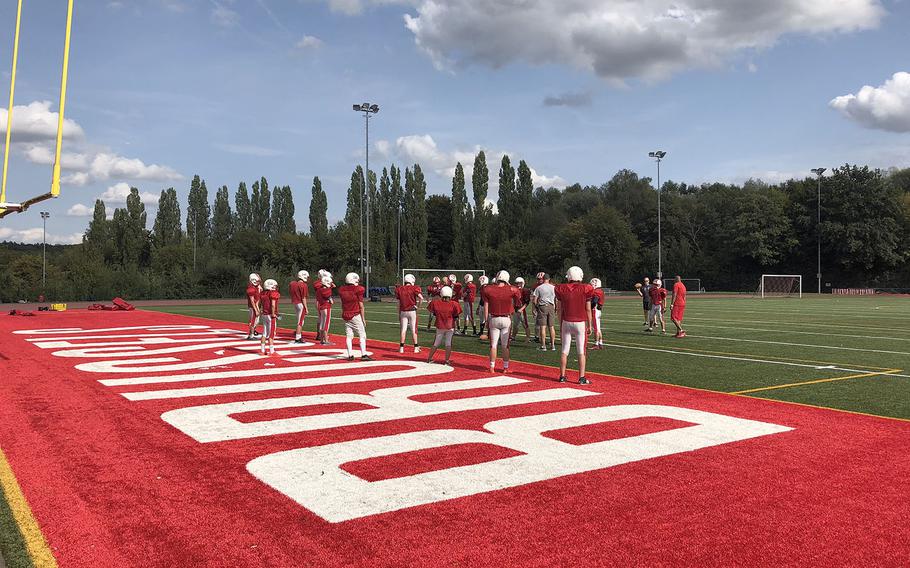 Fourteenth in a series of looks at high school football camps around Europe.
International School of Brussels knows the importance of a single regular-season football game.
Last year, the Raiders were excluded from the DODEA-Europe Division II semifinals despite a 3-3 overall record and a 2-2 regional mark. Losses to eventual finalists Rota and Spangdahlem late in the season soured the team's fast start and ultimately cost it a head-to-head tiebreaker with Rota for the region's second playoff seed.
This year, the margin for error is even more narrow.
Now at seven teams rather than last year's 10, Division II will skip the semifinal round and instead go directly to the European championship game at Kaiserslautern. That makes every regular-season game potentially as important as the 2017 Rota loss that denied the solid Raiders a postseason berth.
"Every week will be important and you get a chance to measure yourself up against every team in D-II," said new head coach Lee Rosky, also the school's athletic director. "At the end you will know how you stacked up and that is a good thing."
The Raiders face a tough early schedule, opening with a long trip to Aviano and coming back a week later with a visit to regional rival SHAPE. Nemesis Rota visits on Sept. 22 for ISB's home opener.
That should be rigorous for a Raider team featuring underclassmen at key offensive positions, including sophomore quarterback JP Albrecht. A solid core of receivers, including seniors Henry Carlsen and Zack Caruso, should make the process easier as the Rosky plans to "get the ball to open space" where ISB's speedy athletes can do damage.
"We are young and don't have a great deal of depth," said Rosky, who plans to field a 26-player roster featuring 12 returnees. "If we can stay healthy, then we will be dangerous."
Twitter: @broomestripes