International players descend on DODDS-Europe football camp
---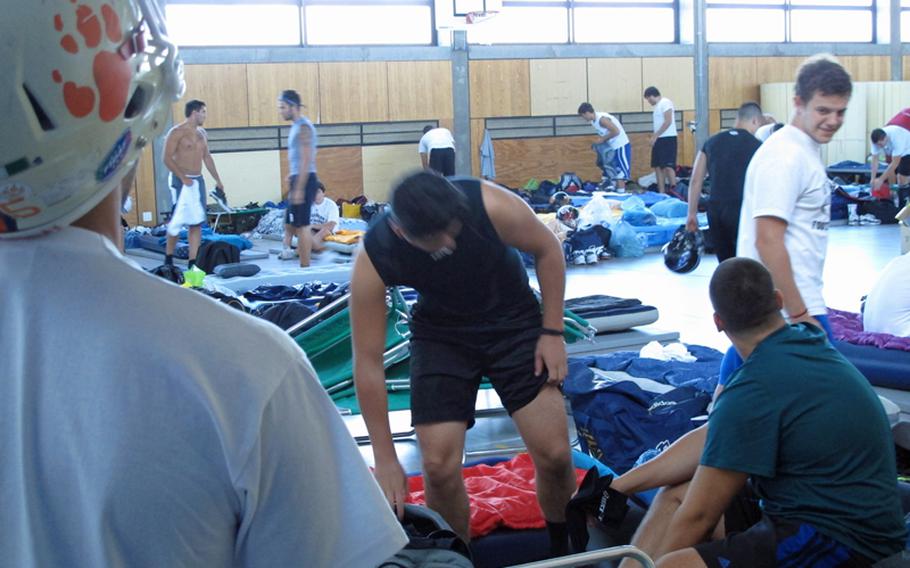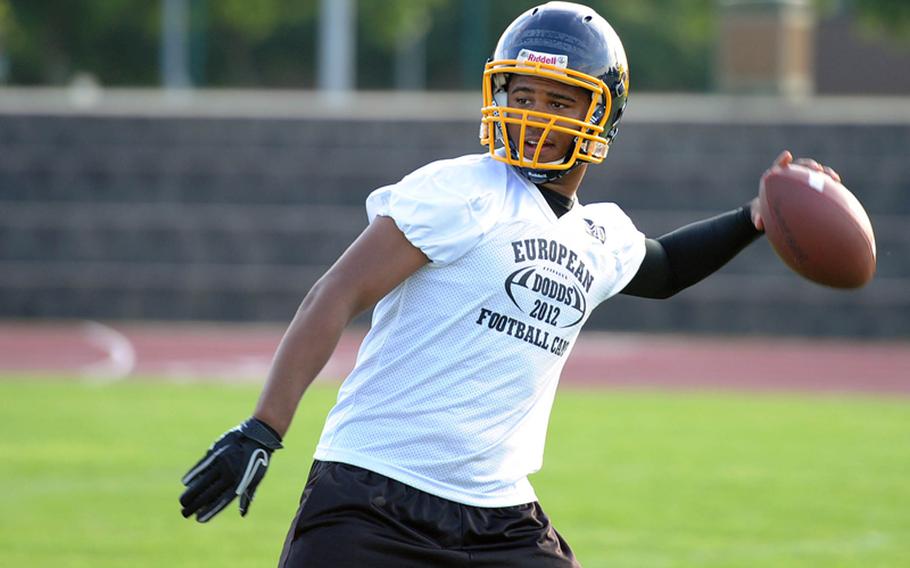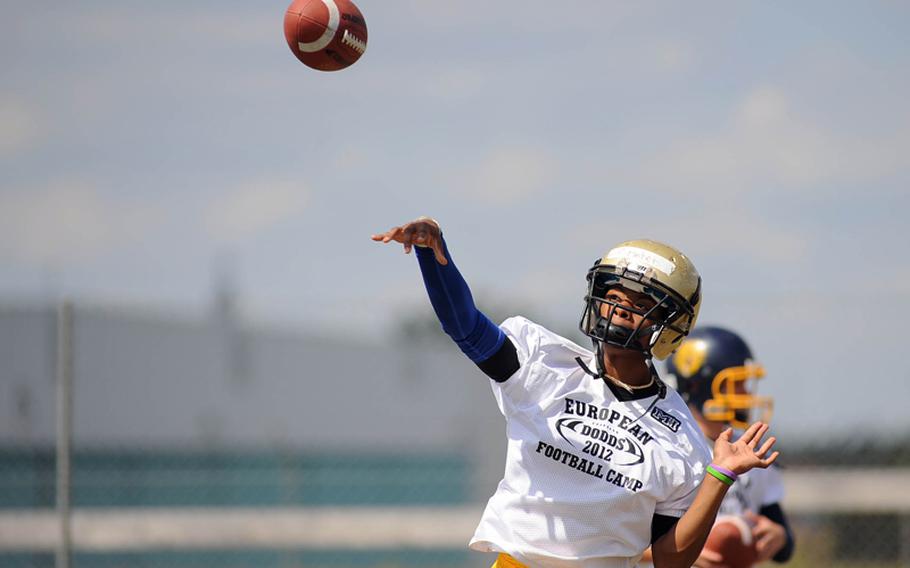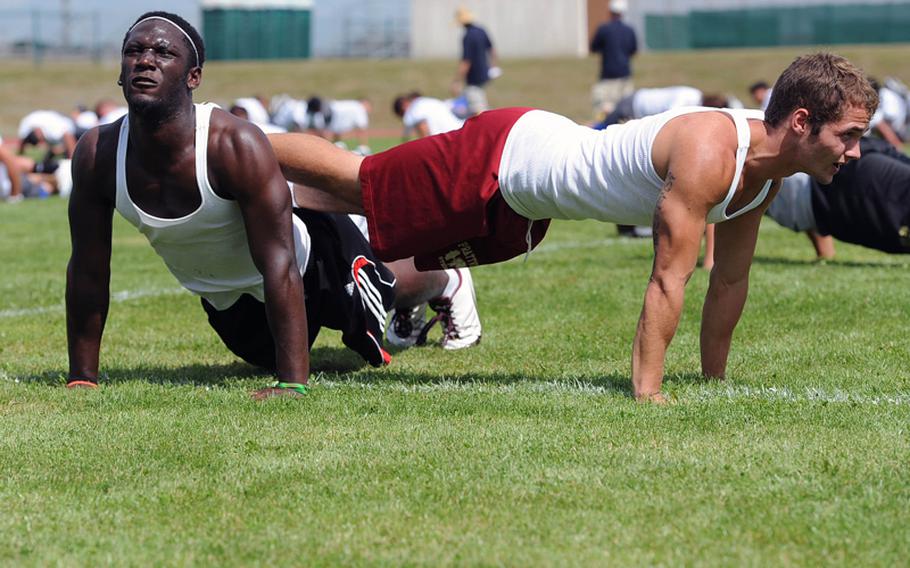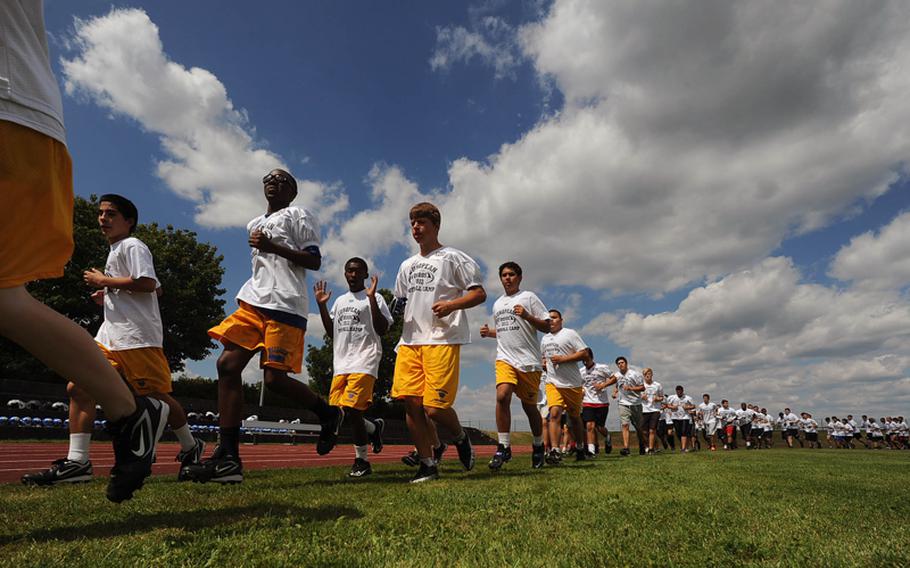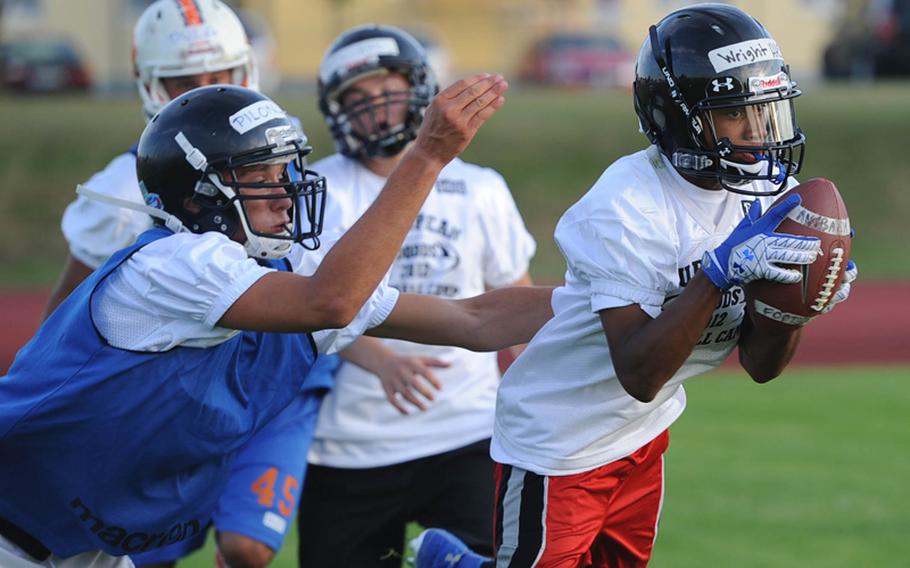 ANSBACH, Germany — The annual DODDS-Europe Football Camp opened here Sunday with the most decidedly international flavor in its 25-year history.
"We have the Italian national team here, and teams from Belgium, Austria and Germany," said camp director Marcus George, the Ansbach head coach who organized the first of these annual preseason instructional events while coaching at now-shuttered Fulda in 1987. "I'd say about 35 percent of the (340 or so) campers are international players."
The large international contingent allows the Silver Jubliee edition of this four-day event to stage a first, George said.
"A German all-star team is going to scrimmage the Italian national team on Wednesday," he said. "That'll be a treat for all of us to watch."
As well as allowing coaches a chance to gauge their progress. Most of the international players are as new to the game as 16-year-old offensive guard Domenik Schultz of the Oberpfalz Spartans, who's been playing the game just one year.
"I think the camp will be very useful," said Schultz, who's eager to learn more about the intricacies of interior-line play the camp teaches.
For Schultz and all of the campers and the 60 volunteer coaches, the focus will be on improving each player's fundamental skills with an eye toward the 2012 season. For the DODDS-Europe players here, the campaign begins with six small-schools games on Sept. 8 and ends Nov. 10 with the All-Star game revived last year. The annual Super Six European championship triple-header is scheduled for Nov. 3.
"Teams that don't come to camp are behind the power curve," George said. "Players here will get a thousand repetitions that you simply don't have time for at your own practices, when you're busy installing your system and doing a lot of other things. And they won't get the level of coaching expertise they'll get here, either."
The reps and expertise are important even for veteran stars such as Vilseck running backs Carlton Campbell and Sean Peebles, who both spent the summer before their senior years at Stateside camps.
"You need to stay sharp," said Campbell, who along with his backfield mate is attending his third camp here.
Added Peebles, "I enjoy coming. This is where we blend together as a team."
For newcomers, the camp's lessons might prove even more important, according to rising Hohenfels freshman Skylor Field.
"I've heard it's fun," said Field, a wide receiver who sees his first camp as a comfortable way to get his feet wet in varsity football. "They work on making you better."
---
---
---
---