Hopes run high at large gathering in Wiesbaden
---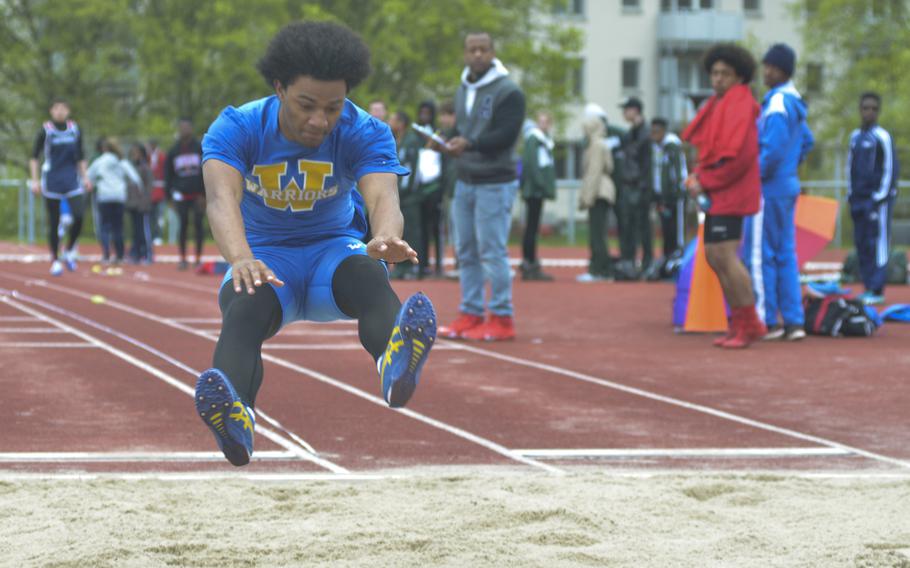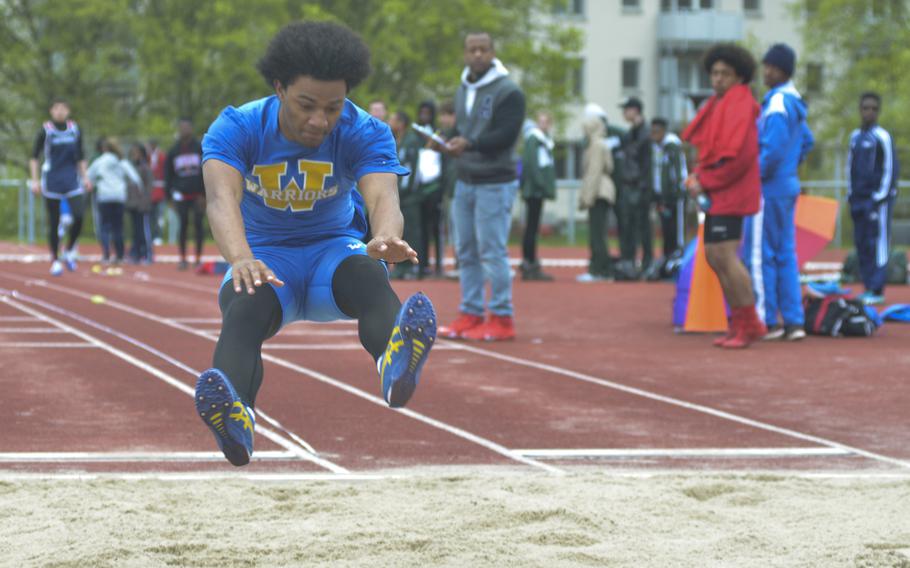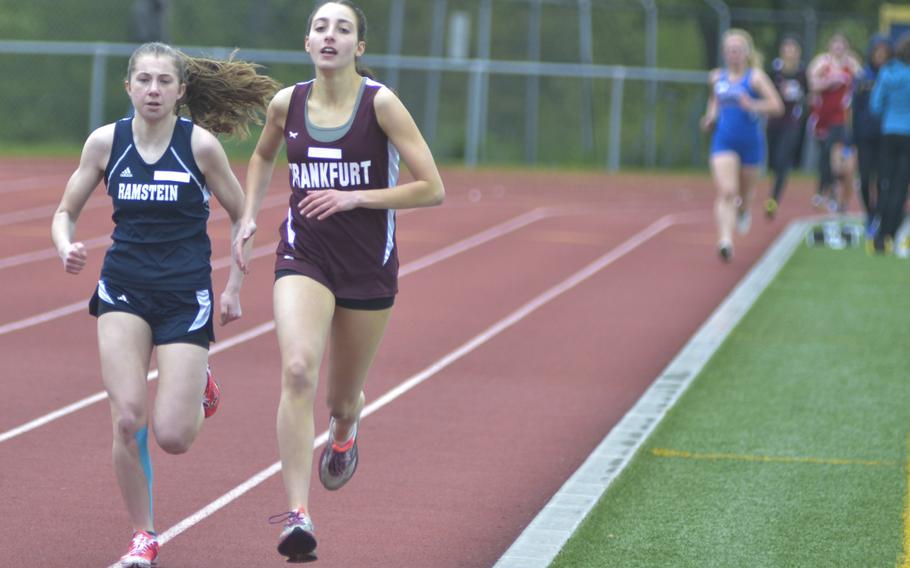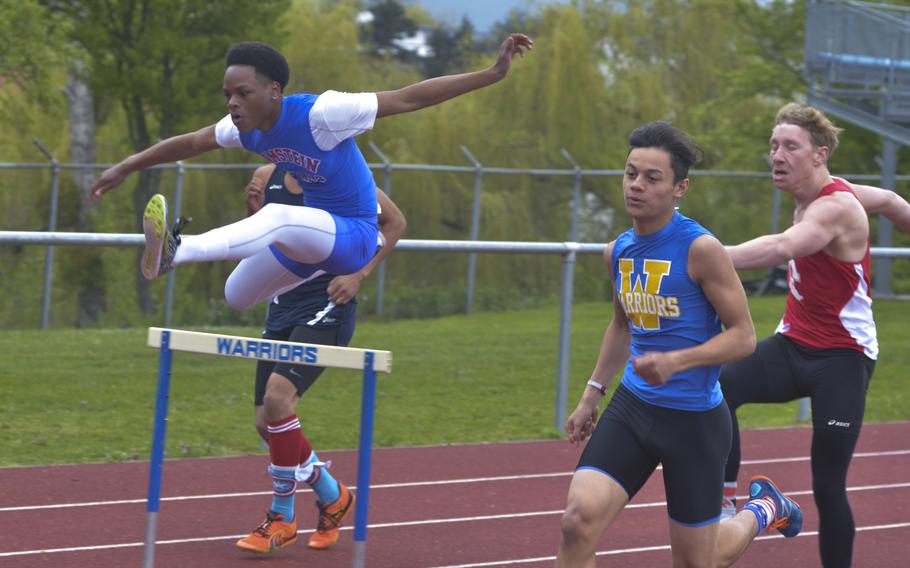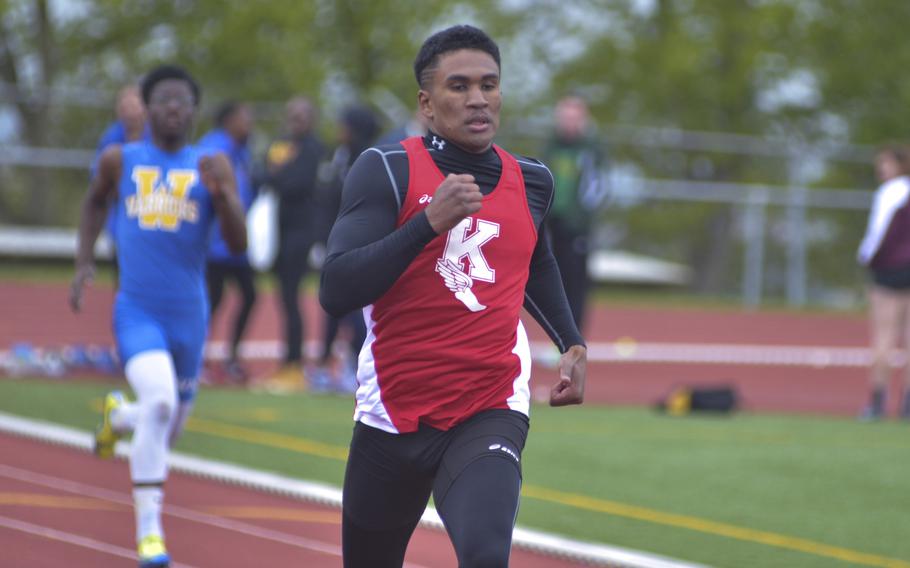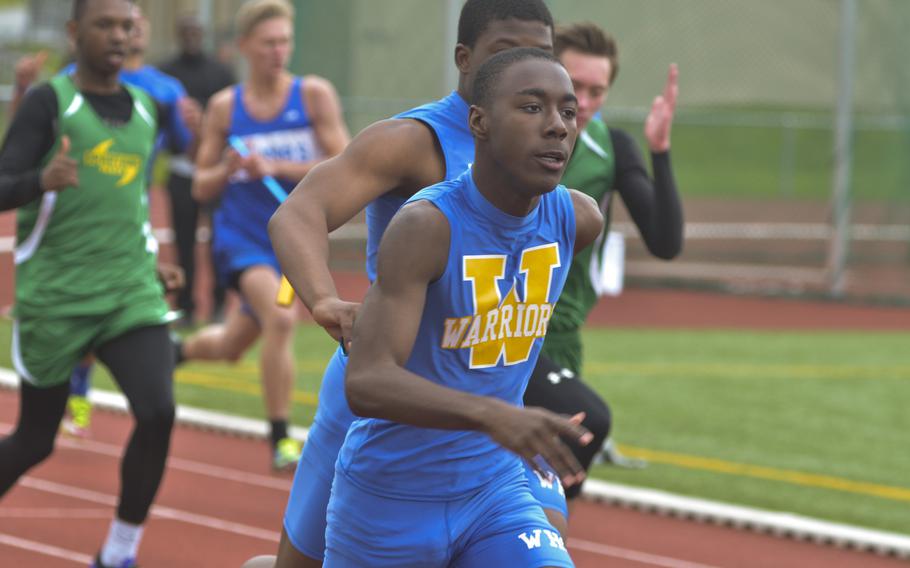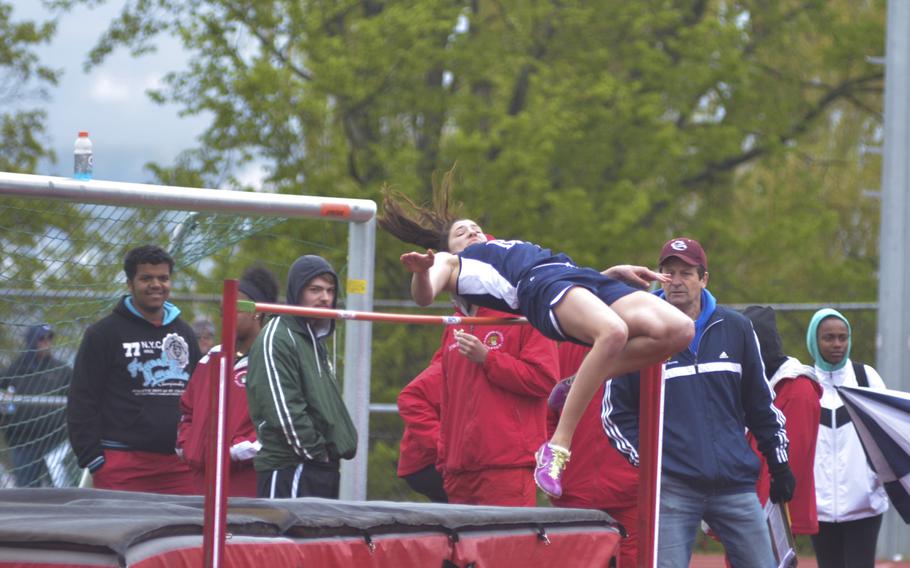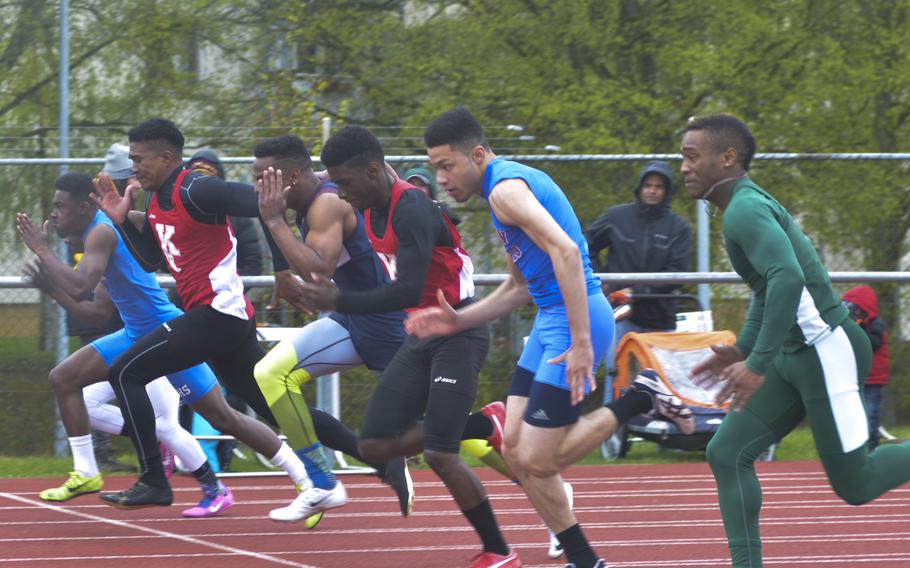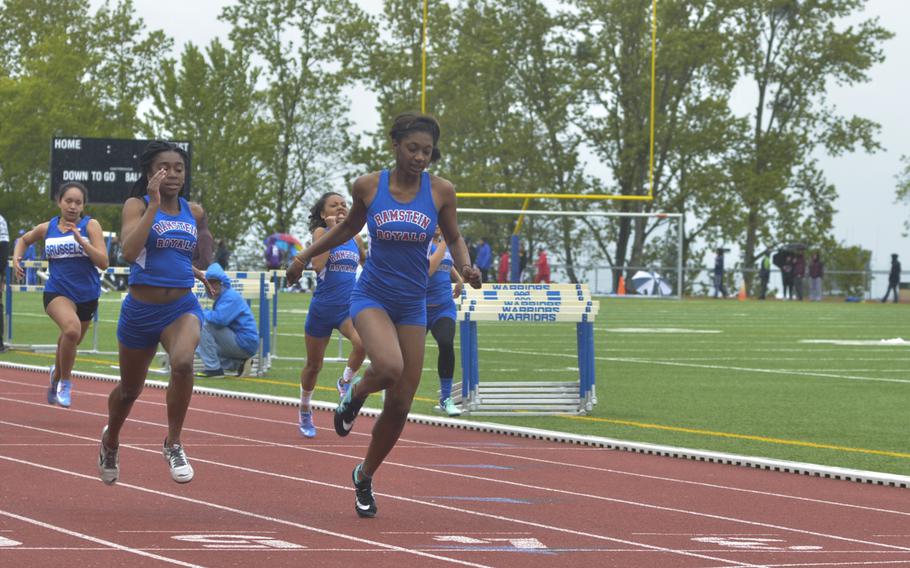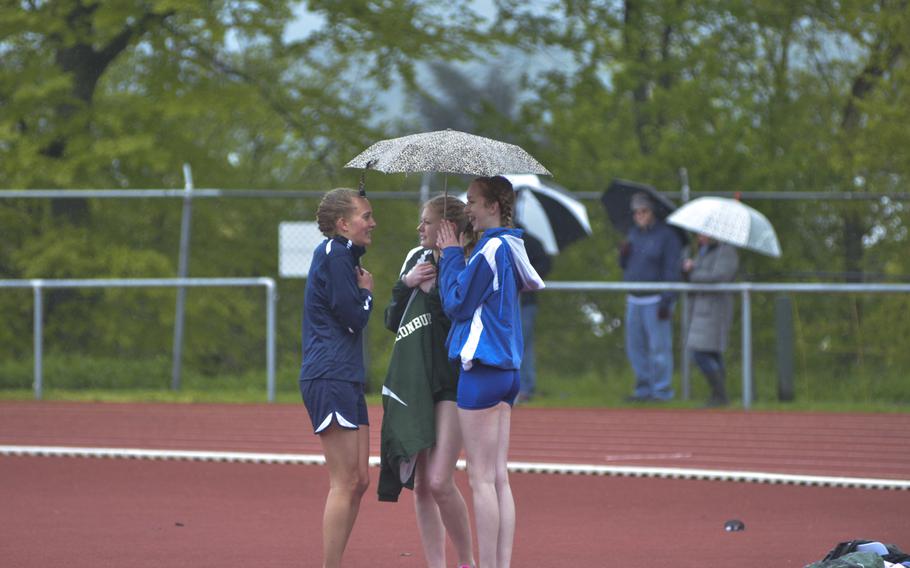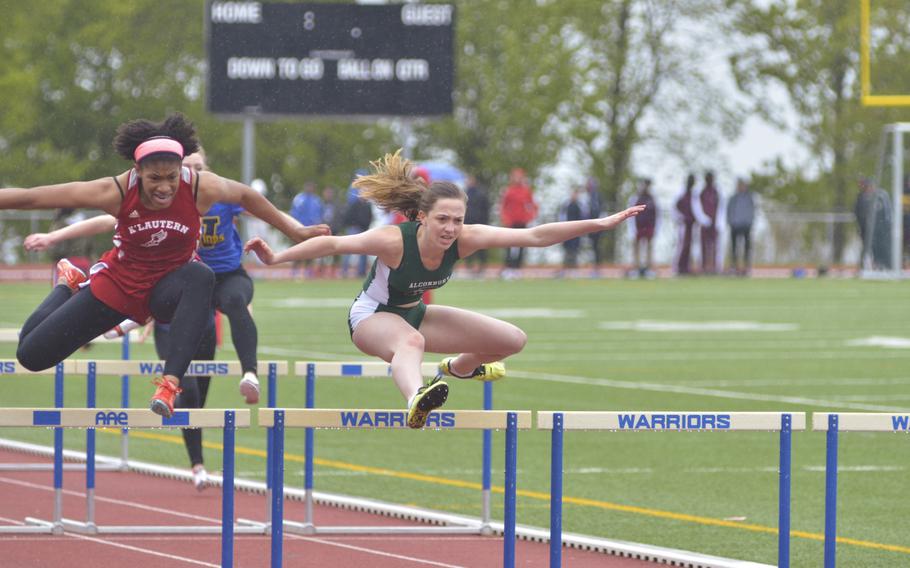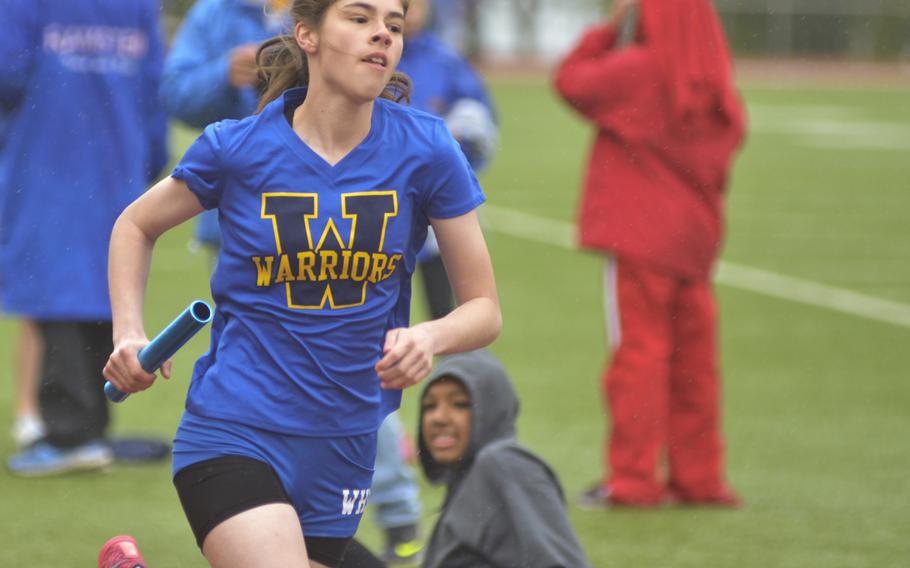 WIESBADEN, Germany — Kaiserslautern's team could be excused for feeling a little off-kilter in Saturday's 11-team DODEA-Europe track and field meet.
The Raiders were originally supposed to head to Vilseck for the meet, but a bus mixup and poor weather meant they made the shorter trip to Wiesbaden. It didn't seem to faze Kaiserslautern, which finished second in both boys' and girls' overall team rankings, and particularly star sprinter David Zaryczny, who swept the boys' sprints.
Zaryczny, a senior, said he plans to continue his track career in college next year. He will concentrate on the 400 meters there, but said he will do whatever the coach asks of him. He attributes his success to a mixture of work and talent.
"(It's) Preparation and training hard, and just having a lot of experience – I've been doing track for a long time," he said. "When you combine God-given talent and work ethic, it makes a good combination."
Another strong performance came from Black Forest Academy's Erin Fortune, who won the high jump event comfortably, showing that she is ready to put the disappointment of finishing third in last year's European championships behind her.
"I didn't do nearly as well as I wanted," Fortune said of last year's finals. "My freshman year I won it, and then my sophomore year I didn't do nearly as well as I should have. I placed third but I didn't jump the height I was hoping to jump."
A strong performance here and also in other jumping events such as the long jump and triple jump, where she finished first and second, respectively - setting a new triple jump personal record - will help her believe she can top the pile once again.
Wiesbaden's Joel Waan taking first place in both the 110-meter and 300-meter hurdles events, winning the latter by almost a second over second-place finisher Tyrese Loveday of Ramstein.
"I've been working hard since the end of last year," Waan said. "This year I've put in so much work with my coaches in the offseason and I've had a focus, and my focus is to put the work in."
Like Fortune, Waan experienced a difficult European championships last year, falling in the finals of the 300-meter race.
"(There was) frustration, I put in so much work last year, came from the bottom," Waan said of his fall. "It pretty much motivated me to chase after this."
In the girls' throwing events, Bitburg's Elise Rasmussen was in a class by herself. Rasmussen, also a basketball standout for the Barons, beat her nearest competitor in the discus by a staggering 15 feet, and in the shot put by more than three feet.
Especially early on, the meet was marred by cold, wet weather. While the rain slackened after the first few events, it had an impact on the competitors, with many failing to reach the times or marks they'd hoped to meet.
For the boys, Wiesbaden took top honors as a team, scoring 155 points, narrowly edging out Kaiserslautern's 151. On the girls' side, it was even closer, with the Raiders missing out on the top team score to Ramstein by a single point, 125-124.
---
---
---
---