Hohenfels starts slowly, ends strongly against Baumholder
by
Gregory Broome
September 14, 2019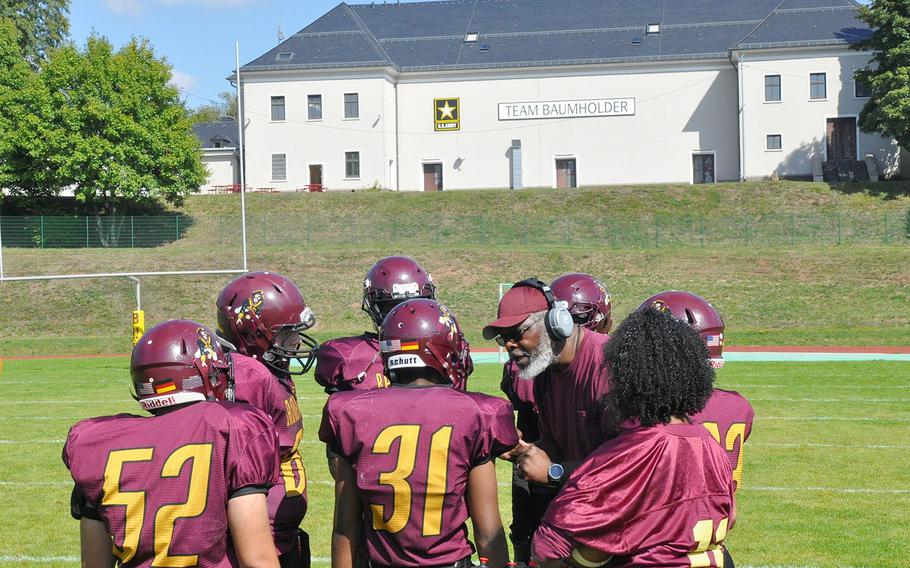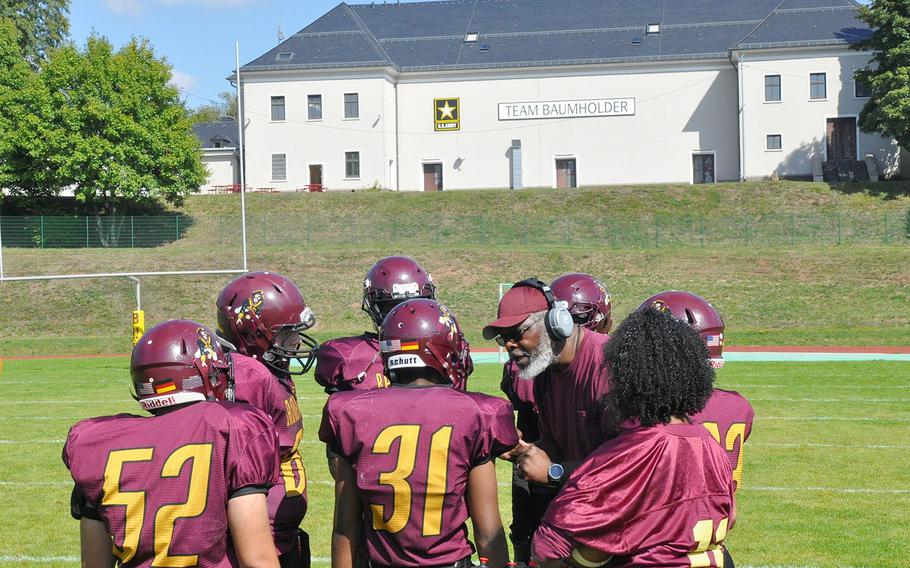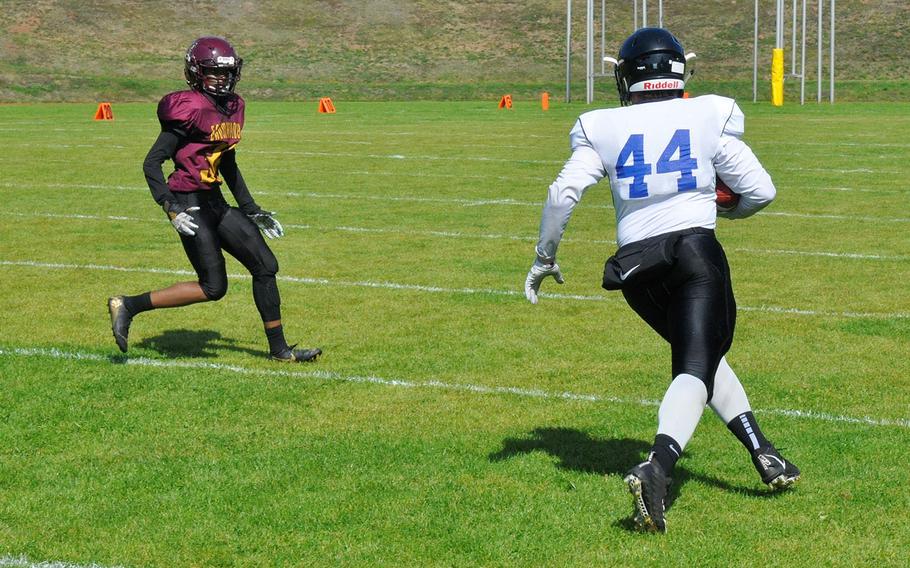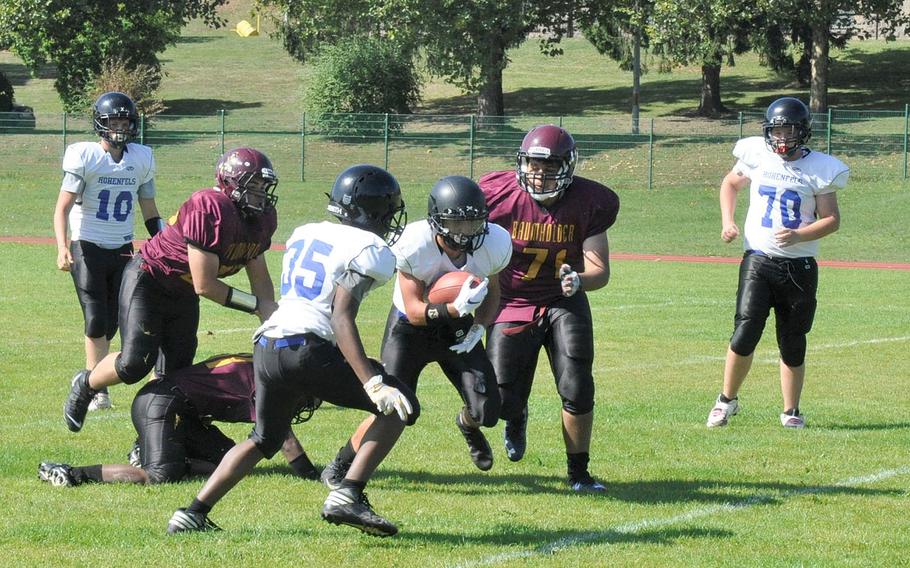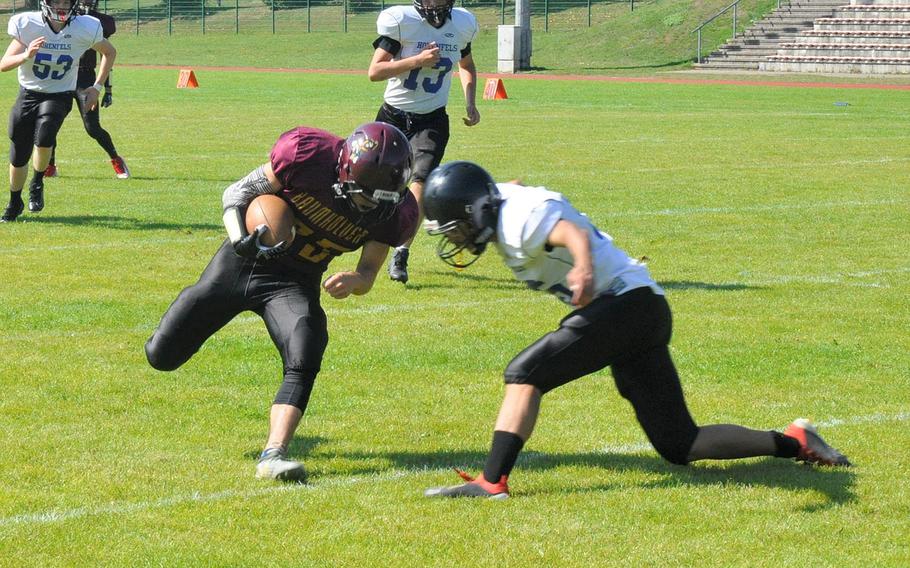 BAUMHOLDER, Germany -- The Hohenfels Tigers clawed their way to a comeback DODEA-Europe Division III football victory Saturday, scoring the game's last three touchdowns in a stirring 21-12 season-opening victory.
Host Baumholder led 12-0 at halftime on a pair of first-quarter touchdowns by Wilbur Turgeon. But Hohenfels was unbothered by the deficit, pulling ahead on power runs by Liam Lankford and Luka Sotebeer and icing the game on a fourth-quarter touchdown pass from Kenneth Hale to Jared Wiggins.
Hohenfels coach Richard Baker attributed his team's slow start in part to "first-game jitters," as the Tigers were the odd team out of last weekend's opening schedule of three games in the seven-team league. But it didn't take long for Hohenfels to find its stride, and to interrupt Baumholder's.
While the game appeared to be a clear tale of two halves, with the Bucs controlling the first half and the Tigers taking over in the second, the Hohenfels effort really began in the second quarter, when the visitors held Baumholder scoreless and their offense subsequently, as Baker said, "started hitting" its prescribed marks.
Those trends escalated after halftime, as the Tiger offense produced three scoring drives and the Bucs attack devolved into chaos, most notably on a string of botched shotgun snaps that killed any chance at a late rally.
"A lot of us were disheartened by us being down by 12," said Lankford, who punished Bucs defenders throughout the afternoon with his relentlessly churning legs and sharp stiff-arm greetings to would-be tacklers. "But once our defense started kicking in in the second quarter...we were like, 'Oh, we got this in the bag pretty much.'"
Baumholder, having already outdone last year's winless campaign with an encouraging opening win over defending champion Ansbach a week prior, now must deal with the emotional opposite of that triumphant start.
"What I think it is is really inexperience," Baumholder coach Phillip Loyd said. "A lot of kids that wanted to play well, this is their first shot at varsity ball, and they thought it would come easy. We have to teach them how to handle adversity a little bit better."
broome.gregory@stripes.com Twitter: @broomestripes