High-powered coaching drives DODDS' volleyball camp
---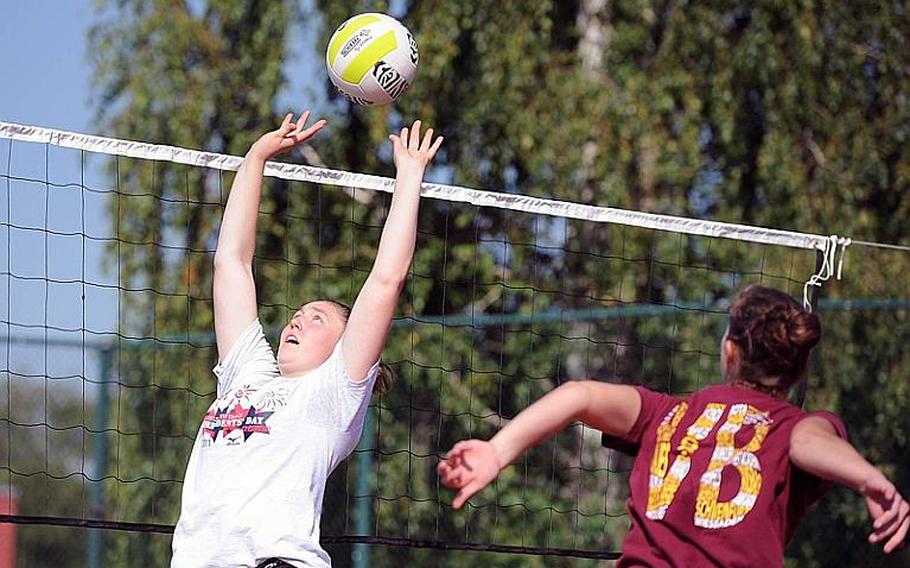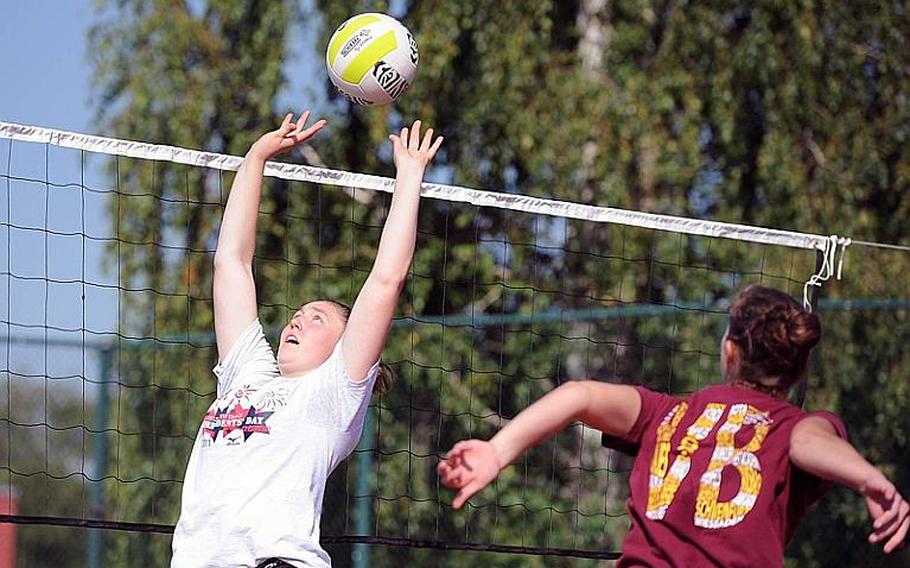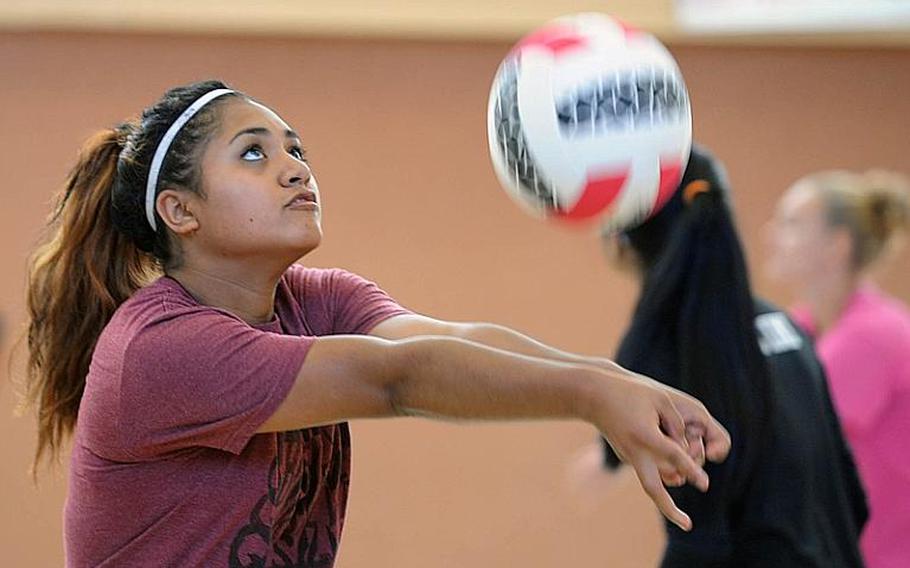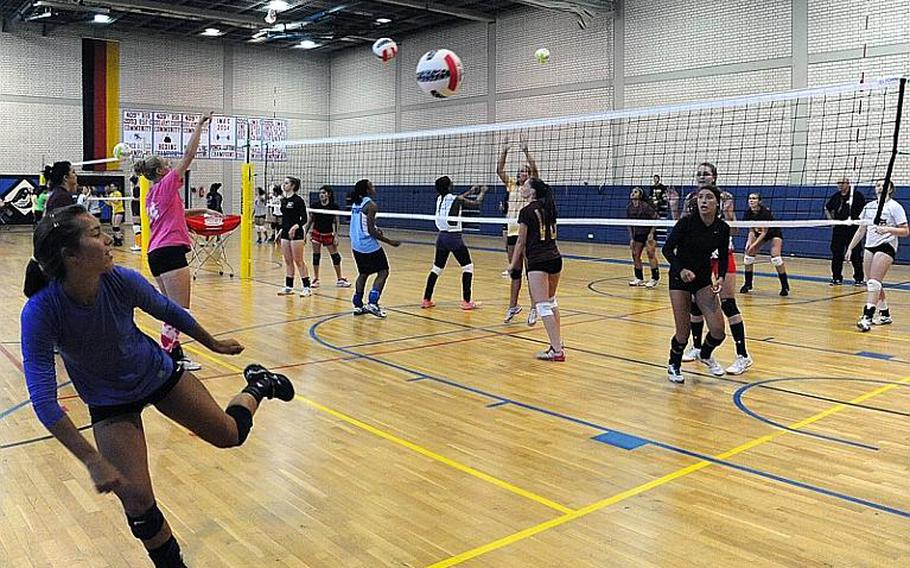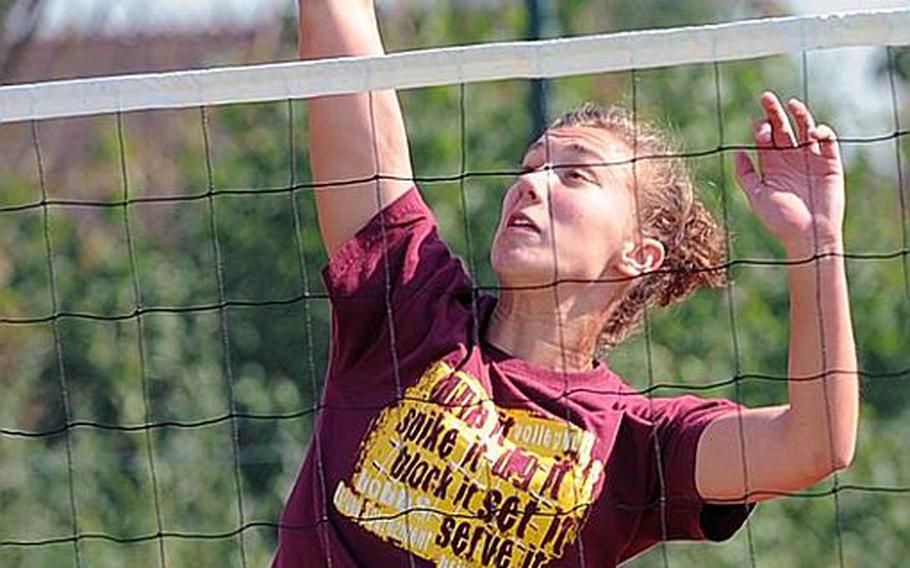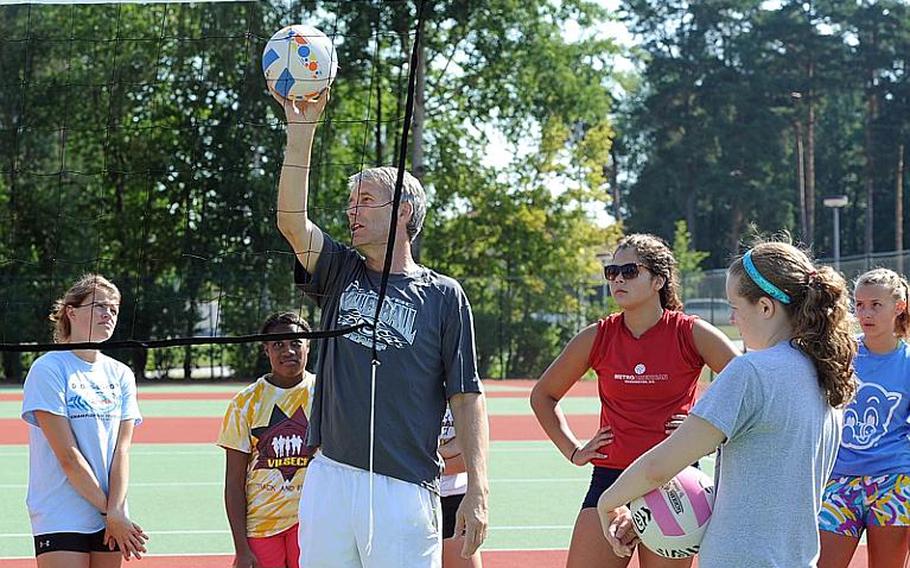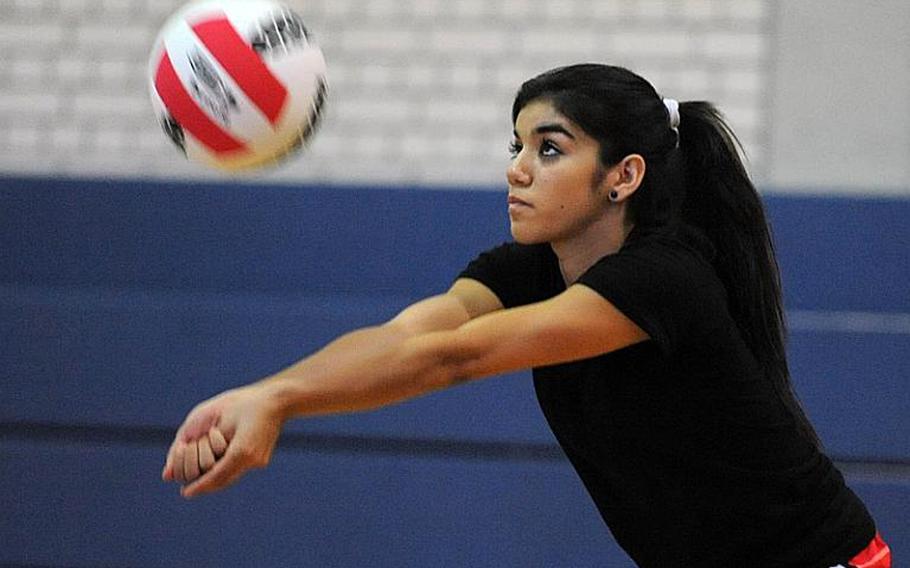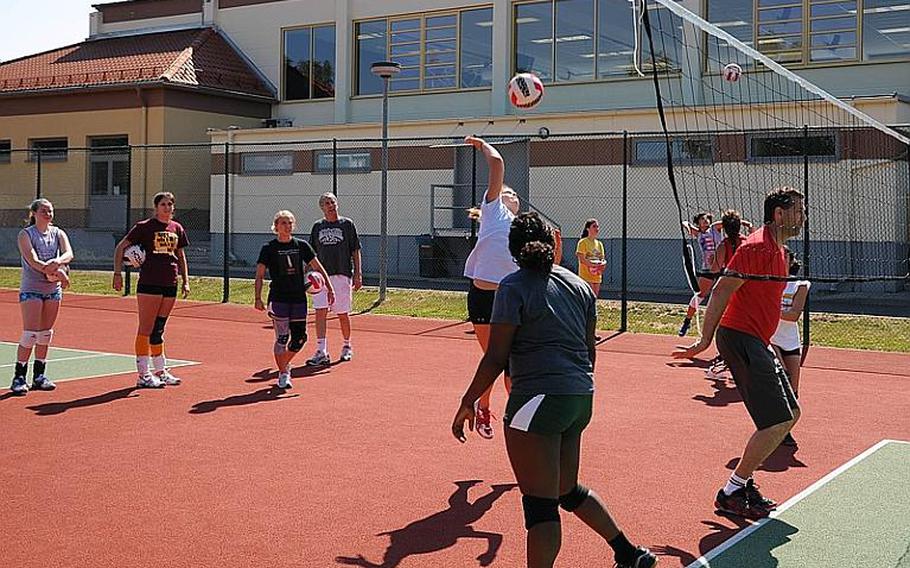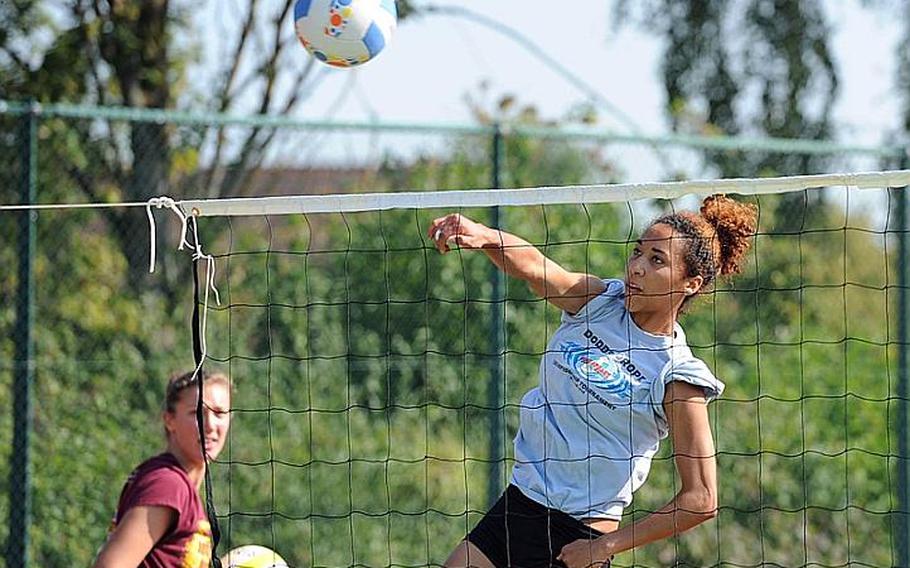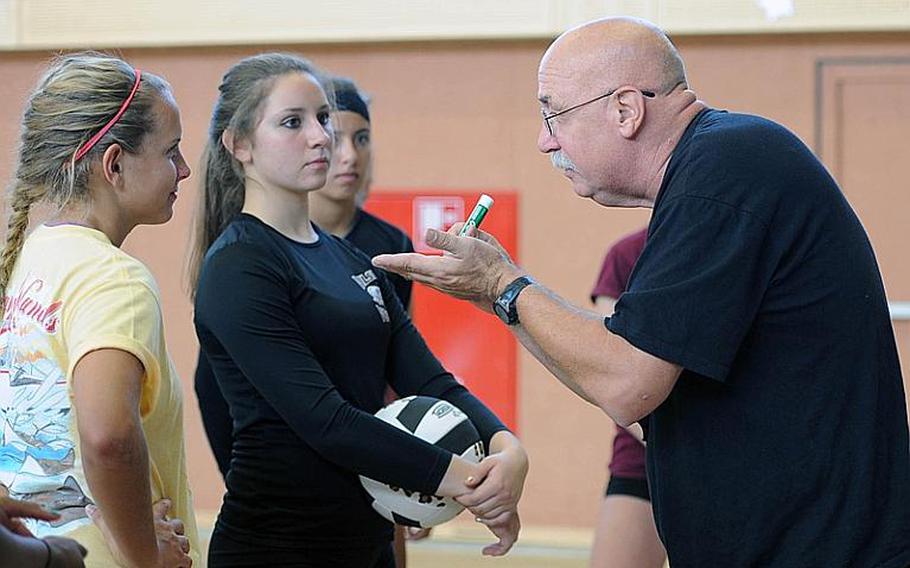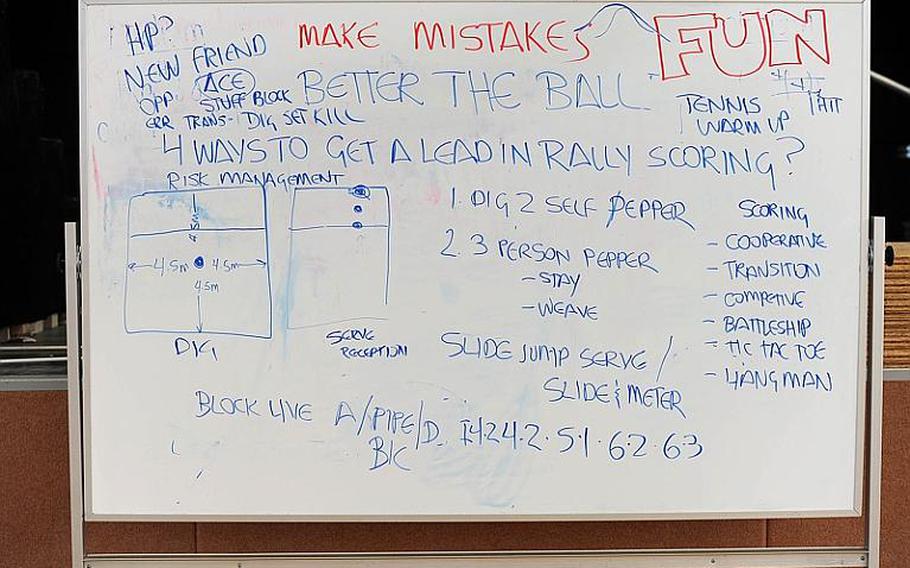 VILSECK, Germany — To USA Volleyball's director of sport, John Kessel, drills are a means to an end — performance in the game.
"We want to train in reality," said Kessel, the Colorado Springs, Colo., resident who's contributing his 42 years of top-level coaching experience to the third annual Asia-Continental Europe Volleyball Camp here. "We don't want to have the players look good doing the drills and not look good during games."
Kessel made his point during opening day drills Monday at the five-day camp for high school players run by Vilseck coach Brian Swenty. Kessel's version of the skills camp seeks to maximize players' contact with the ball.
The process isn't as cut-and-dried as the outsider probably thinks.
"We looked at films from the 2008 Olympics," said Kessel, who'll be going to the 2012 London Paralympic Games as a jury member for sitting volleyball when this camp is over. "Players touch the ball one-hundredth of a second when they hit the ball and less than a tenth of a second on a set. We totaled it up, and the average player was in contact with the ball for just 27.4 seconds for the entire Games."
So little ball contact hurts the learning process, Kessel said.
"You learn by doing, not by watching," he said. "My kids probably spent 16 years watching me drive a car, but did they know how to drive after all that watching?"
Kessel's goal here, therefore, is to maximize the number of times campers get to handle the ball.
"Contacts per hour," Kessel called those moments. "Sports theorists call them 'opportunities to respond.' "
Just as limiting to players' chances to perform is volleyball's geography – two posts anchored to the floor with a net strung between them.
"If you go to a gym, there are six baskets hanging down," Kessell said. "Basketball players use all of them, working on their shots. Here, we had one net with 48 players and one ball."
Kessel's solution was simple, and it doubled the opportunity for players to put into practice what they learn. Kessel strung tape from the middle of the net to each wall, making two courts instead of one.
Swenty and his staff strung tape the same way at each facility the camp uses – the high school gym and multipurpose room, and the post gyms at Vilseck and nearby Grafenwöhr.
In addition, Kessel laid out three outdoor courts on the high school soccer field and rigged ropes across the width of two tennis courts at the school to turn them into four volleyball courts.
"We call them Kesselisms," said Swenty, who welcomed 170 campers to this year's event and therefore can use every court he can get.
In addition to his instant production of courts, Kessel implemented drills designed to keep as many players as possible working the balls.
Swenty met Kessel, the author of more than a dozen books on coaching, when Kessel worked with the Wounded Warrior Games last spring at Ramstein. Kessel calls his work with the Wounded Warriors Program at Fort Carson, Colo., one of his passions.
"I asked if he would be interested in working with our camp," Swenty said, "and he said he'd check his schedule."
Not only was the schedule agreeable, but Kessel arrived with his son, Cody, a sophomore outside hitter at Princeton, and his daughter Mackenzie, a freshman at Maine's Bowdoin College, who are helping with the instruction.
Kessel began his stay in Vilseck by conducting a two-day weekend coaching clinic for DODDS coaches.
"It was wonderful," said Swenty. "He's the coach of coaches."
Added Patch coach John Kohut, who took classes from Kessel years ago in Colorado, "He's our guru."
Campers, from first-timers to former attendees, also were impressed by the instruction they're receiving.
"It's awesome," said Vilseck freshman-to-be Hadiya Bishop. "We get to do a lot more."
Added rising Heidelberg junior Morgan Villmaier, who attended the camp last year, "It's a lot better. I'm learning lots of different things."
Brussels senior Victoria Jackson also liked what she saw.
"It's a very good way of teaching," said the first-year camper. "To be coached by someone from USA Volleyball is really exciting."
---
---
---
---