Boys basketball roundup
Heavyweights will face off for finals berths
---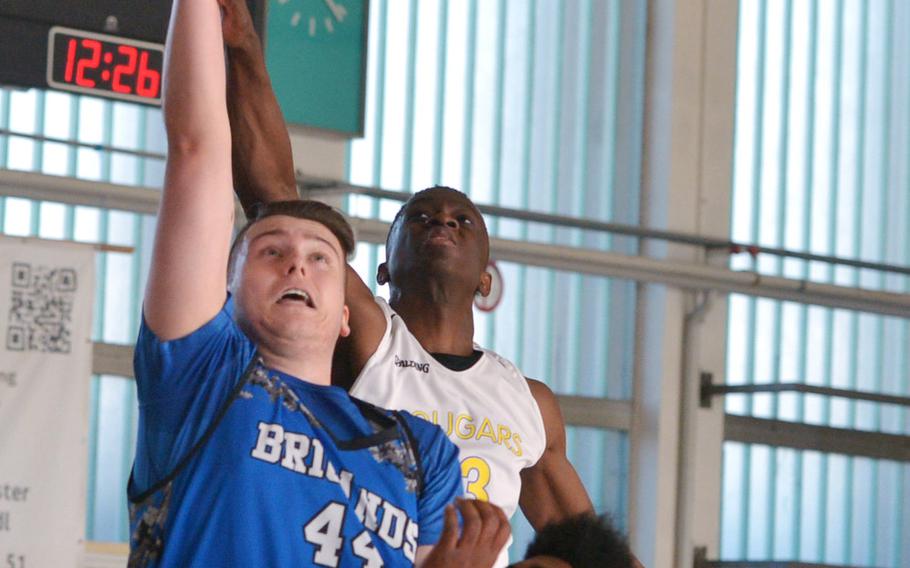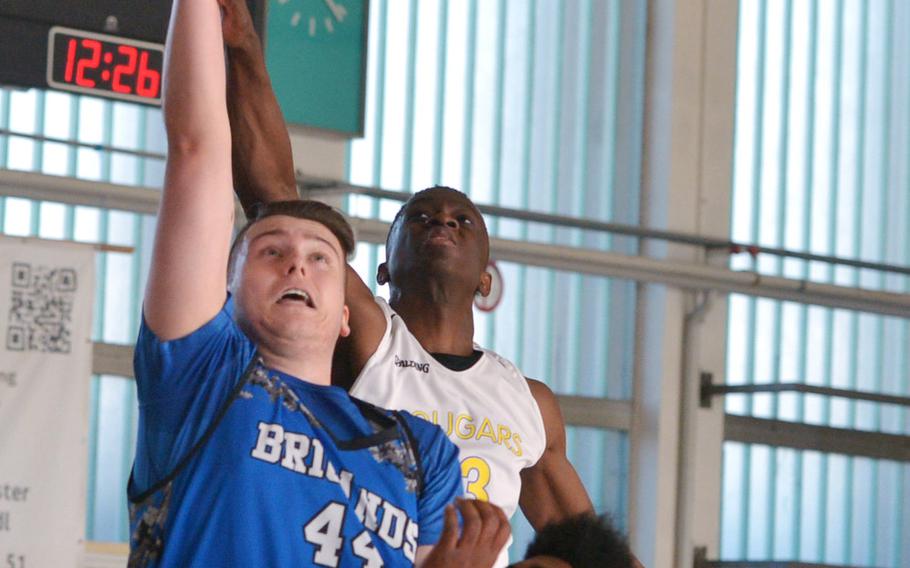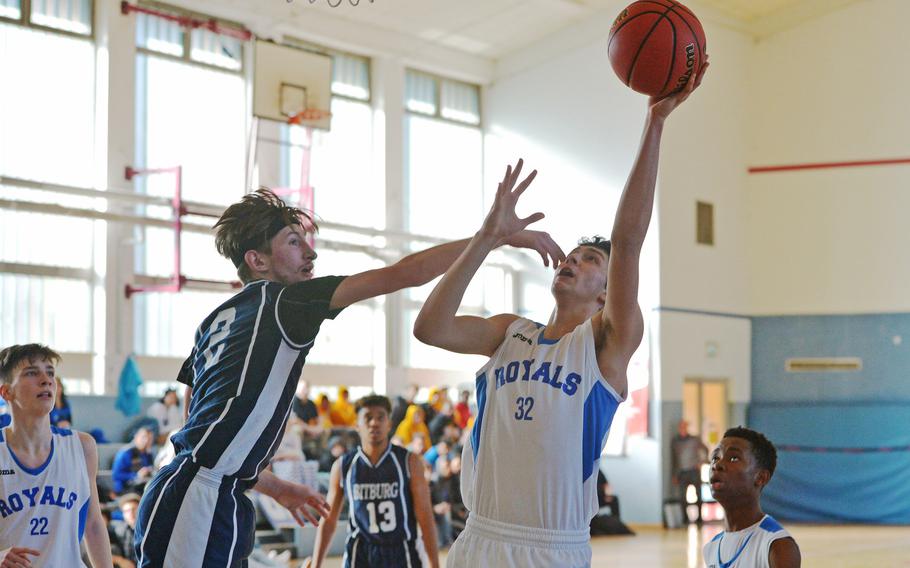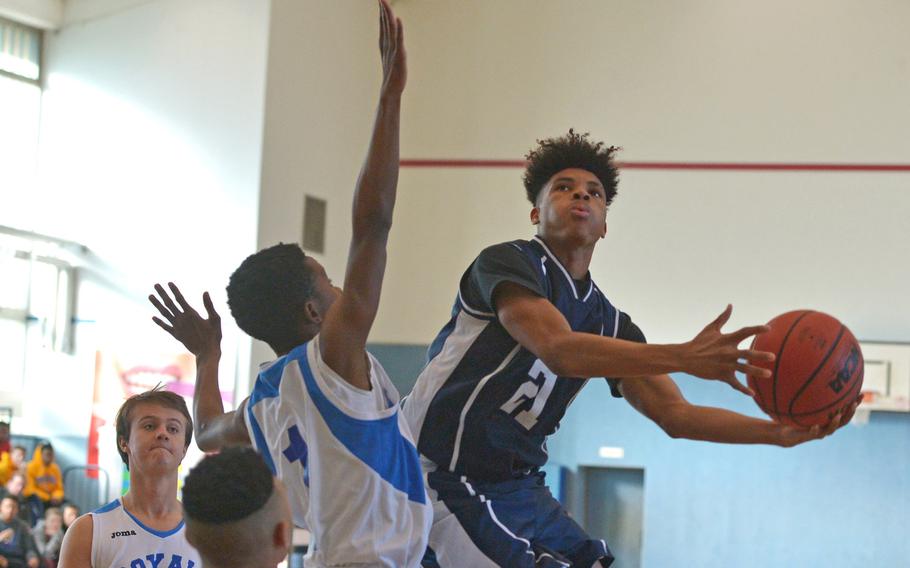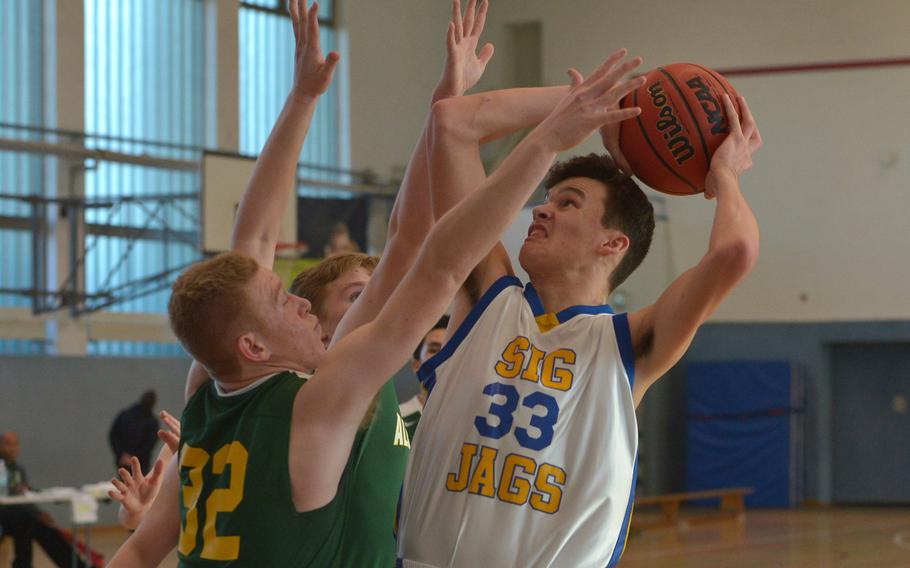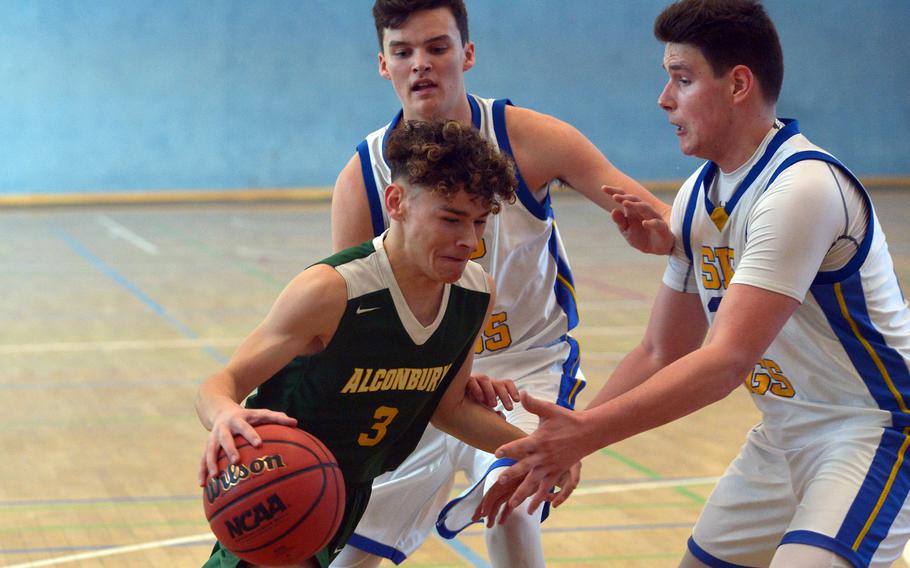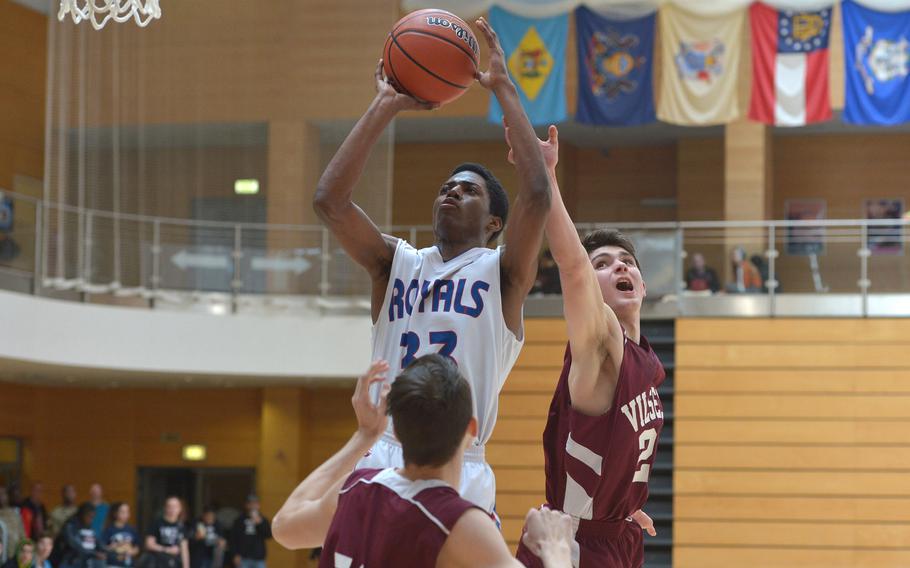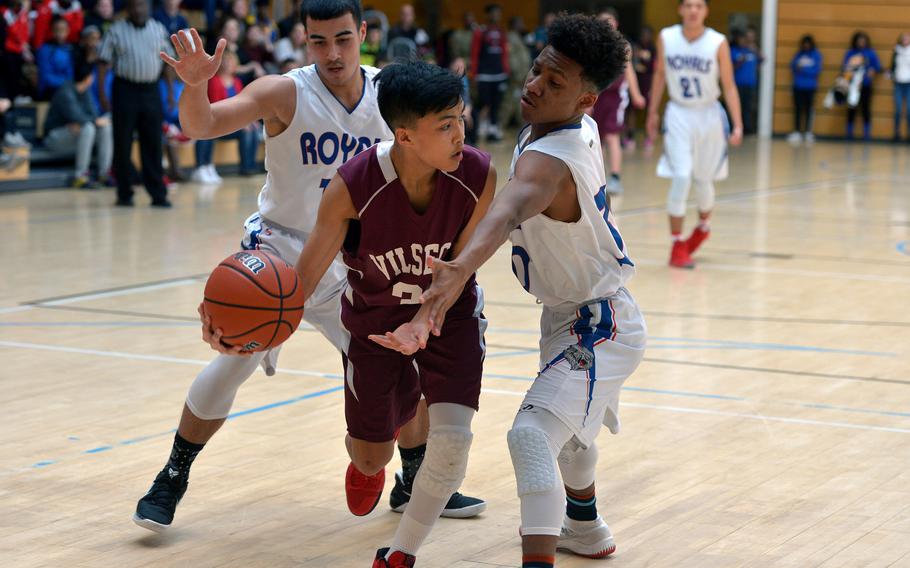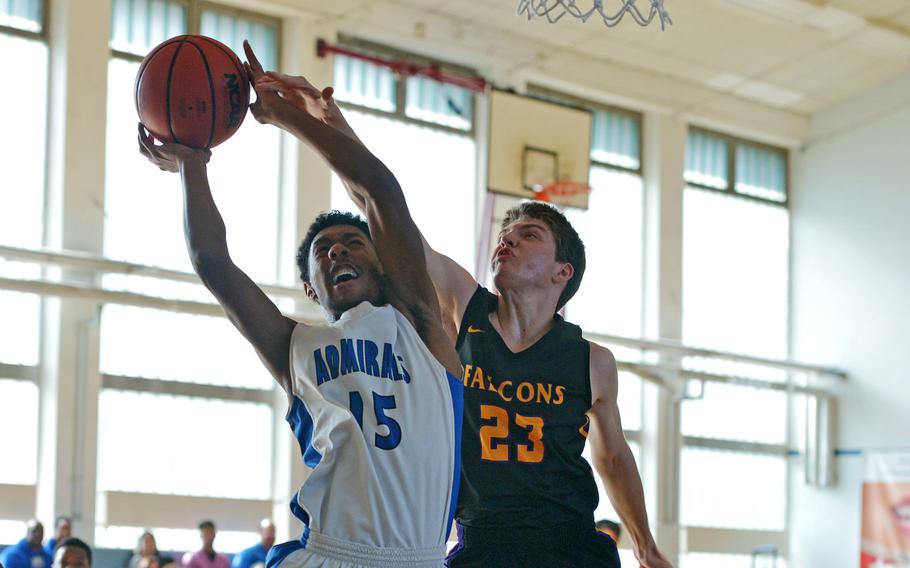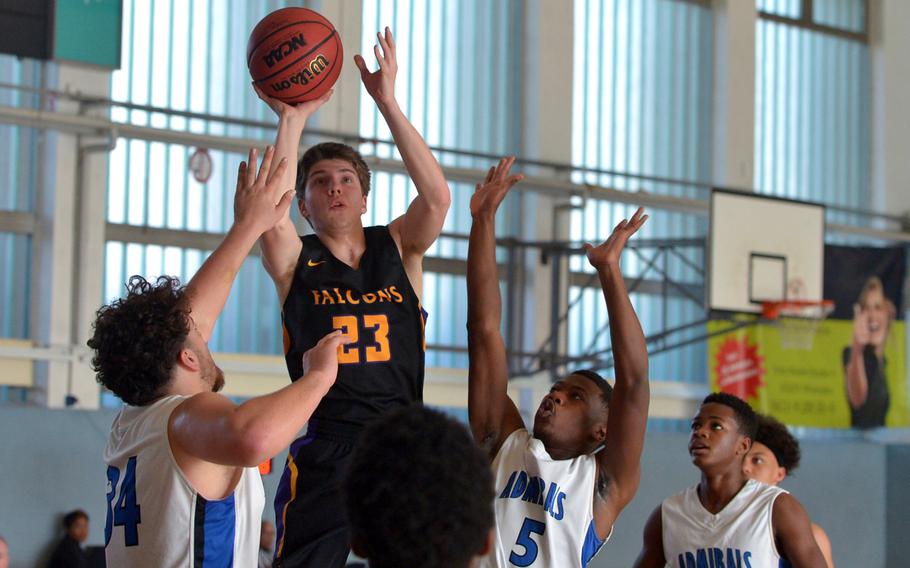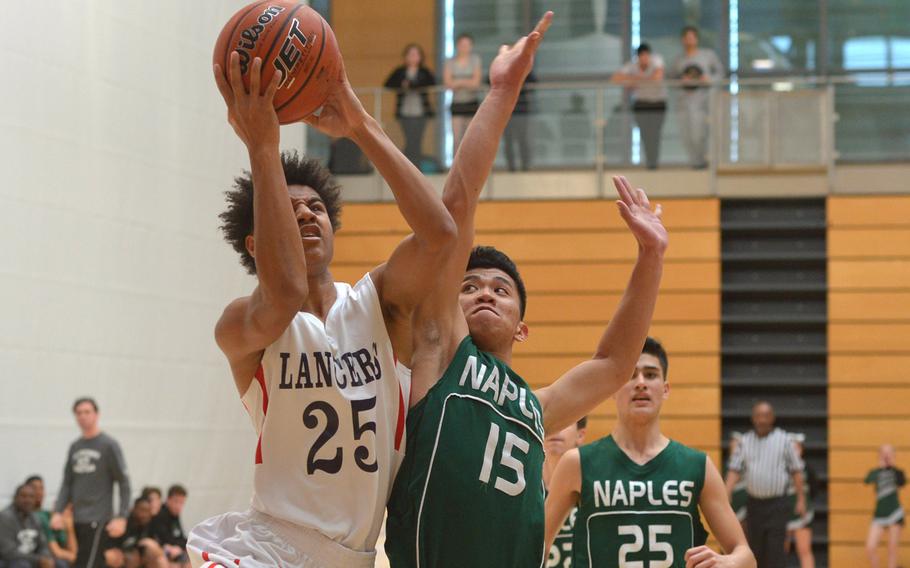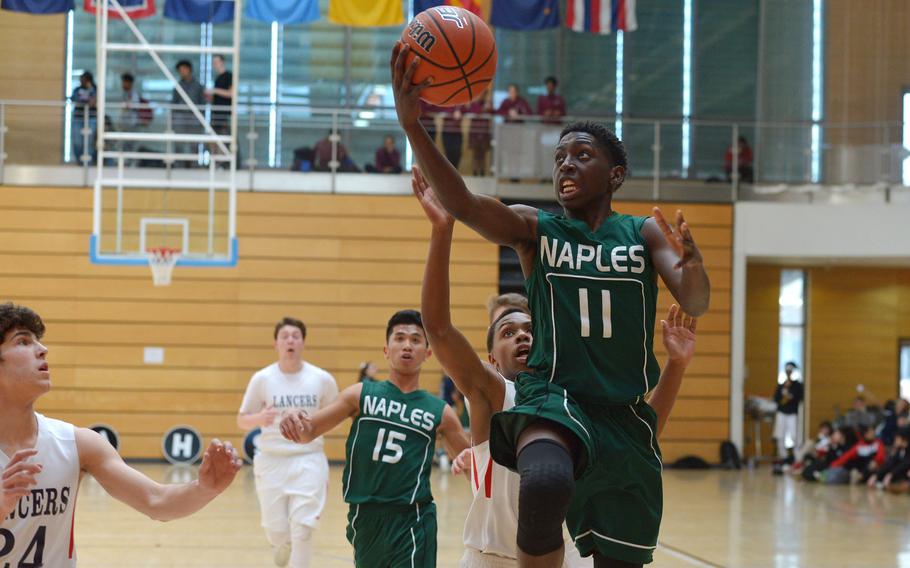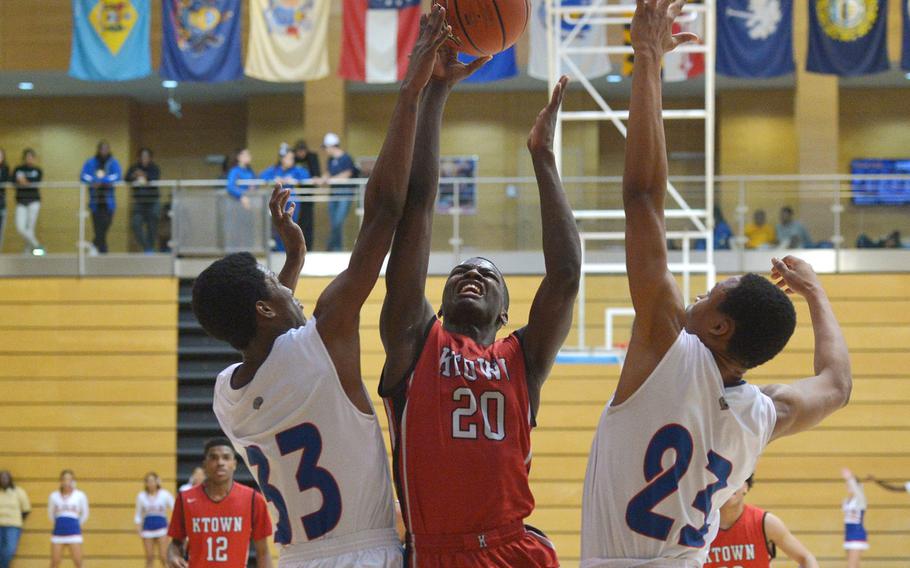 WIESBADEN, Germany — Semifinalists are set, with few surprises, in Divisons I and II at the DODEA-Europe boys basketball championships, while Baumholder - one of the Division III favorites - lost its first game of the year Thursday.
Division IWiesbaden and Kaiserslautern emerged victorious in pool play, each team going 3-0 on the initial two days of competition. Stuttgart and Ramstein round out the rest of the semifinalists in Division I, with the Panthers facing the Raiders and Royals taking on the host Warriors.
Wiesbaden ensured its passage with a 47-40 victory over Stuttgart in morning action on Thursday, while Kaiserslautern had to rely on a dramatic 35-33 win over archrival Ramstein in one of the day's final games to earn the pool's top seed.
In other action, Naples looked impressive in a win over Lakenheath, while both Vicenza and Vilseck claimed wins over SHAPE.
Kaiserslautern 35, Ramstein 33: The crosstown rivals played a riveting if offensively-challenged final pool-play game.
Both teams started nervously, scoring only 15 combined first quarter points. Things started to open up later in the game, though defenses reigned supreme throughout. The Raiders opened up a decent lead in the third quarter, but the Royals came roaring back and brought themselves to within two points with two minutes remaining. But they were unable to hit a couple crucial shots.
Kaiserslautern's Isiah Washington was the game's top scorer, with 18 – more than half his team's total.
"I'm just happy we won and got the job done, we slowed the ball down and got it done," Washington said. "We played with a lot of confidence late on."
Naples 59, Lakenheath 45: The Wildats jumped out to an early edge through strong backcourt play from Anthony Newton, Mark Calumpang and freshman Tye Thompson, suffocating the Lancers' offense in the first half through a strong press and active defense, which in turn led to a lot of easy buckets.
Though they missed out on a semifinal berth due to losses to strong Wiesbaden and Stuttgart teams Wednesday, senior Newton said it was important to go out with a win in his final tournament.
"Right now, it's just for the young guys," he said. "I want to show them how to handle it with class, even though we didn't have the tournament that we wanted. I just wanted the guys to remember that you have to play hard."
Division IITraditional powerhouses Rota and Black Forest Academy nabbed coveted top seeds in Division II, with a collision in the finals looking likely as both teams seem head and shoulders above the competition this year.
Fellow semifinalists Marymount and Aviano would have to spring large upsets in Friday's knockout games. Rota will take on Aviano while BFA faces Marymount, which won a three-team tiebreaker over Bahrain and Spangdahlem.
Rota 55, Bahrain 44: Rota sprinted out to a huge early advantage in its first matchup on Thursday, taking a 36-8 lead into halftime. The Admirals were on cruise control from there on out, but Bahrain began making more shots after the break and made it a closer near the end.
It was Rota's pressing that threw off the Falcons, who were unable to capitalize on several open three-pointers early on and turned the ball over frequently.
"We just came out with a game plan to pressure them a lot, so we did it and made sure they couldn't really breathe out there," Rota center Andy Drake said. "We also have competent guards that can drive and kick, and we're not afraid to pass the ball."
BFA 70, American Overseas School of Rome 42: BFA dominated from start to finish against an overmatched and young AOSR squad, getting contributions from throughout the roster.
The Falcons look to be in imposing form, with senior center Kaden Proctor and senior guard Dillon Priest leading the way. A strong full-court press worked well against AOSR, and BFA will hope to replicate its success Friday against Marymount.
Priest said it was good preparation to have played this game at the Clay Kaserne fitness center, where knockout rounds will be held, after playing a pair of games at another facility. He's hoping for continued success Friday.
"We came out determined to get this win and get the one seed into the semifinals," he said. "We're going into tomorrow with a positive attitude to hopefully make it a back-to-back this year."
Division IIIAnsbach continued its strong run on Thursday with a win over division favorite Baumholder, which came in to the tournament undefeated. The win put the Cougars in a four-way tie atop the round-robin leaderboard at 2-1, along with Brussels, Baumholder and Hohenfels.
Hohenfels 19, Sigonella 17: In a low-scoring affair, the underdog Tigers knocked off one of the divisional favorites in a game that went down to the wire. The Jaguars held a considerable size advantage, but Hohenfels was often first to loose balls and rebounds.
"Size doesn't matter so much as long as you box out and hustle," Hohenfels guard Wade Cooper said.
Cooper set the tone for a strong Tigers fourth quarter with a thunderous block on the final play of the third period. Patient offensive play and a clutch close-range shot from Julian Walker gave the Tigers the lead, which they held on to through the final buzzer.
"We just needed to stay aggressive and not just save face, because we're an underrated team and we wanted to get our name out there," Cooper said.
Twitter: @DKS_Stripes
---
---
---
---