Friendly competition on the menu at Italian meets
---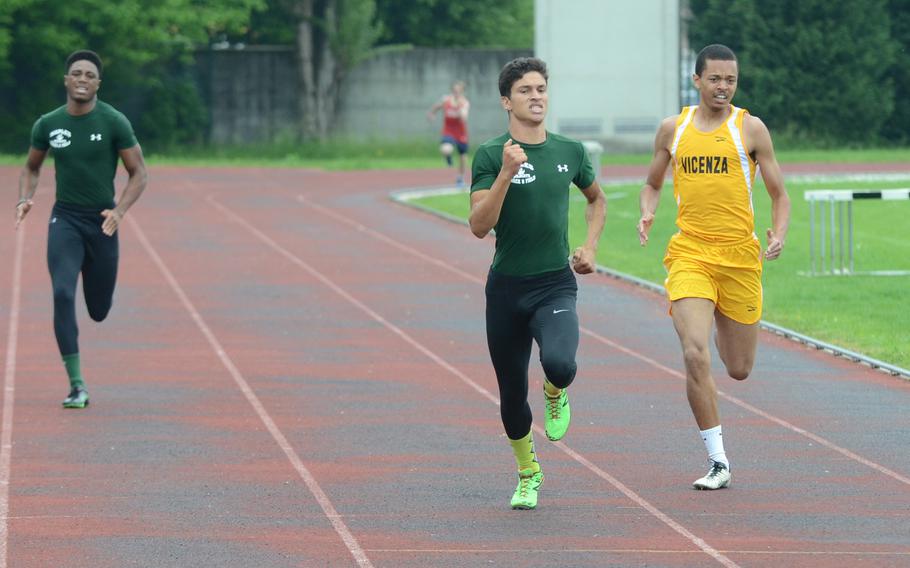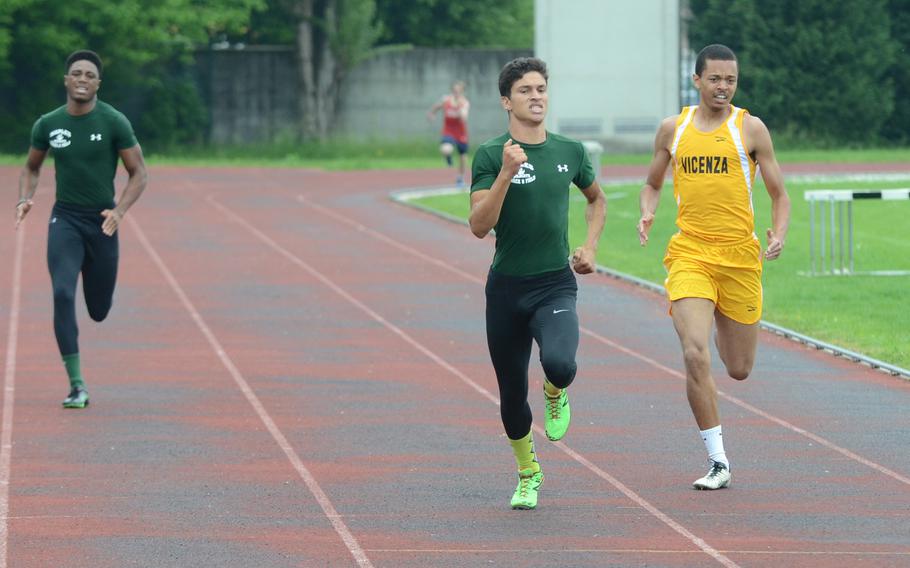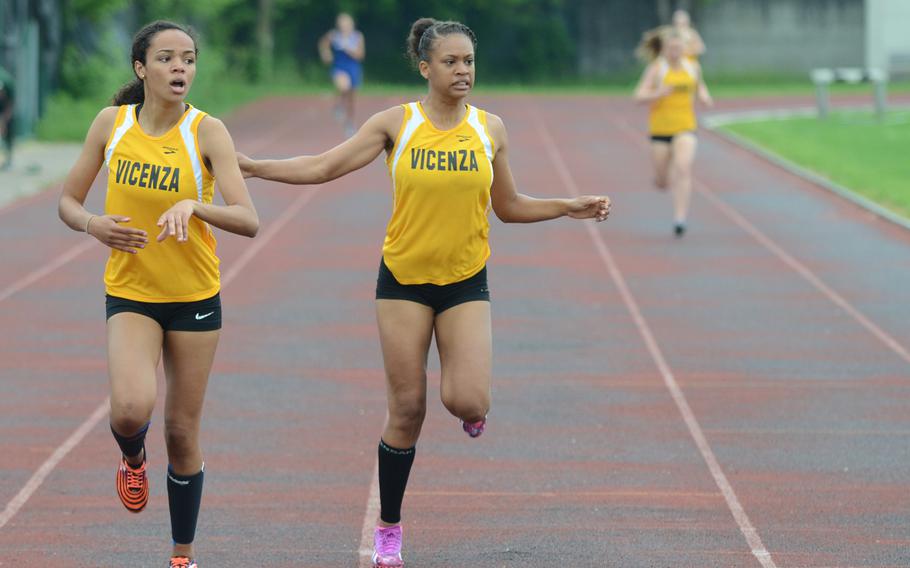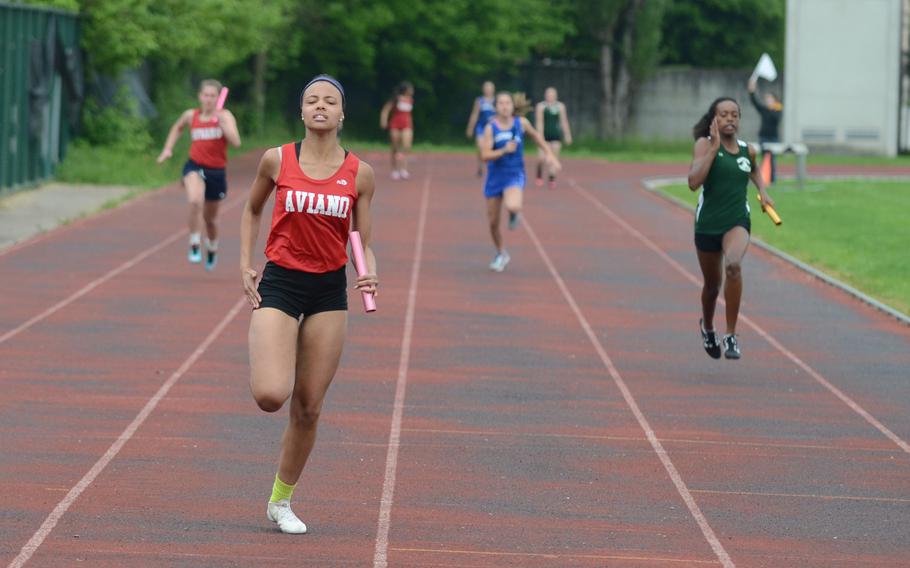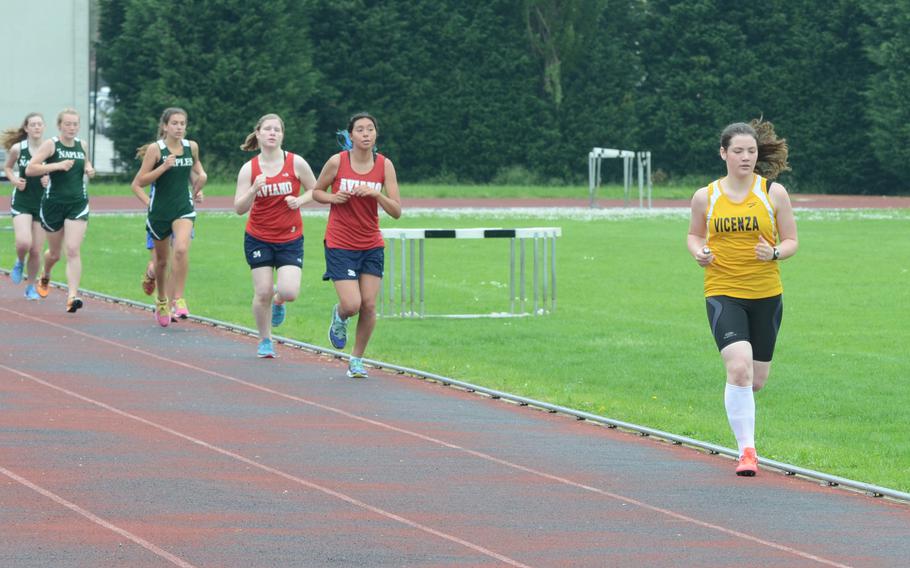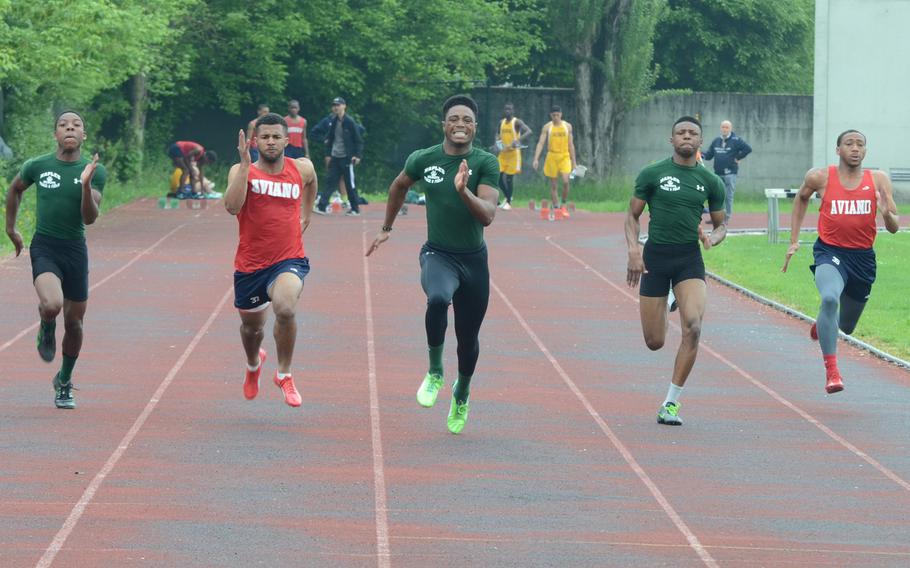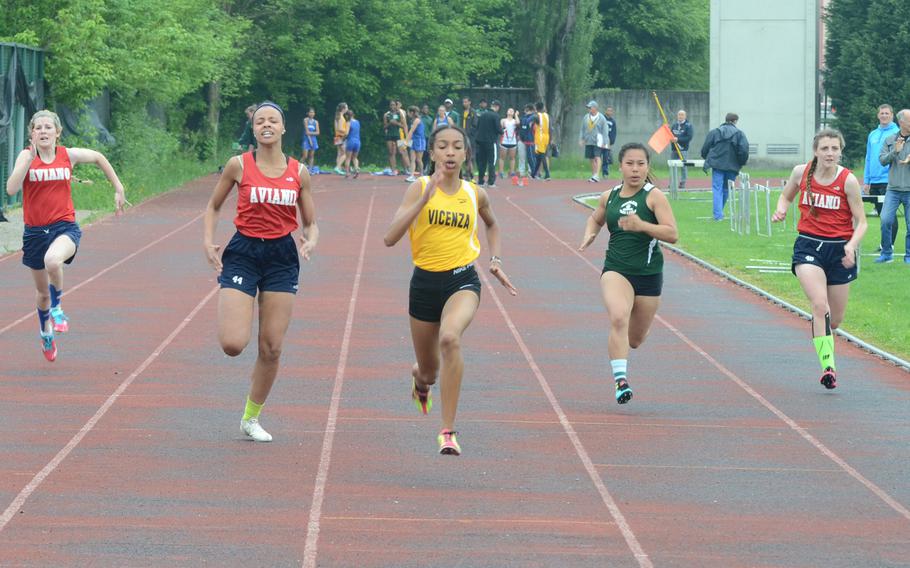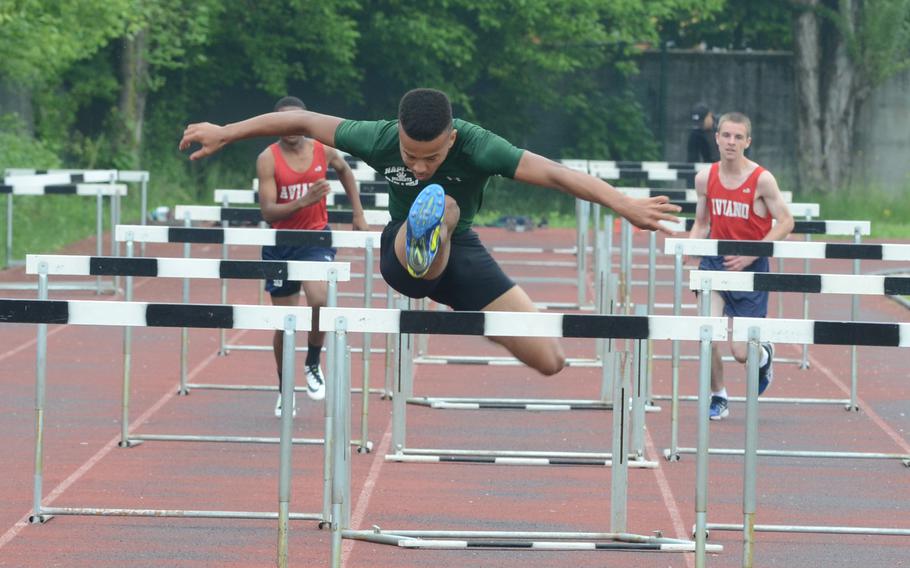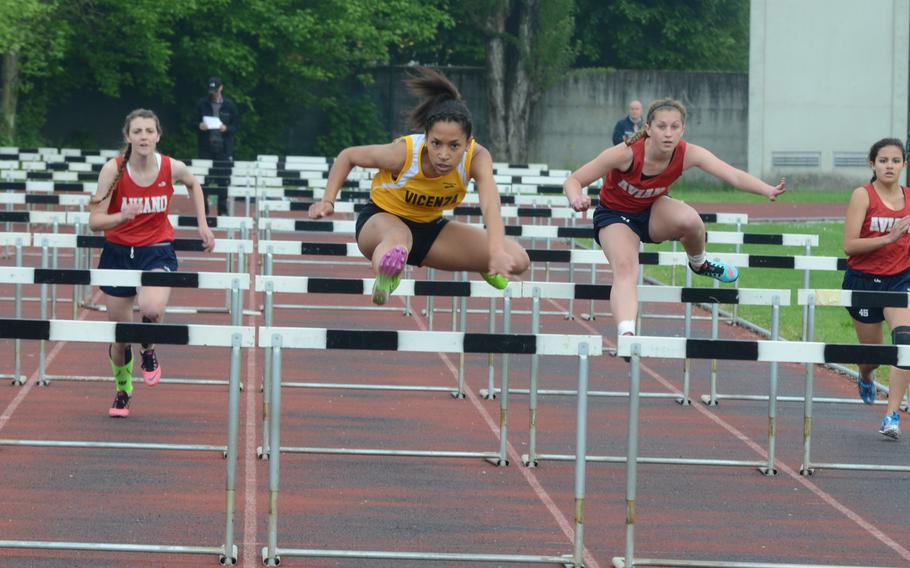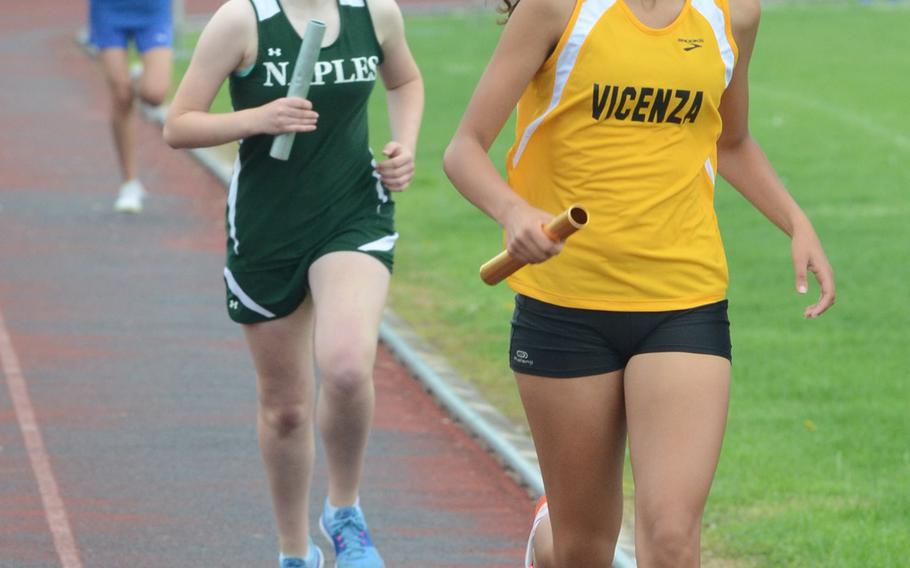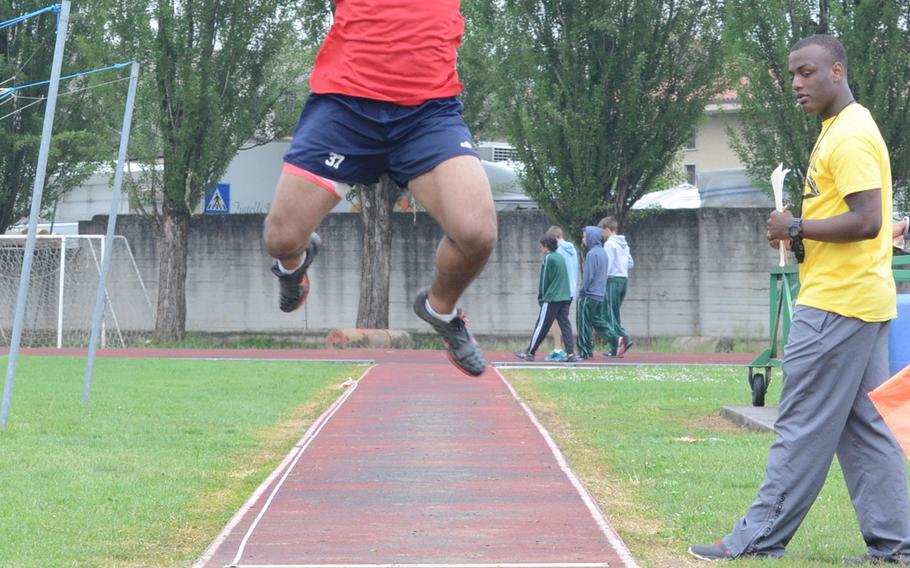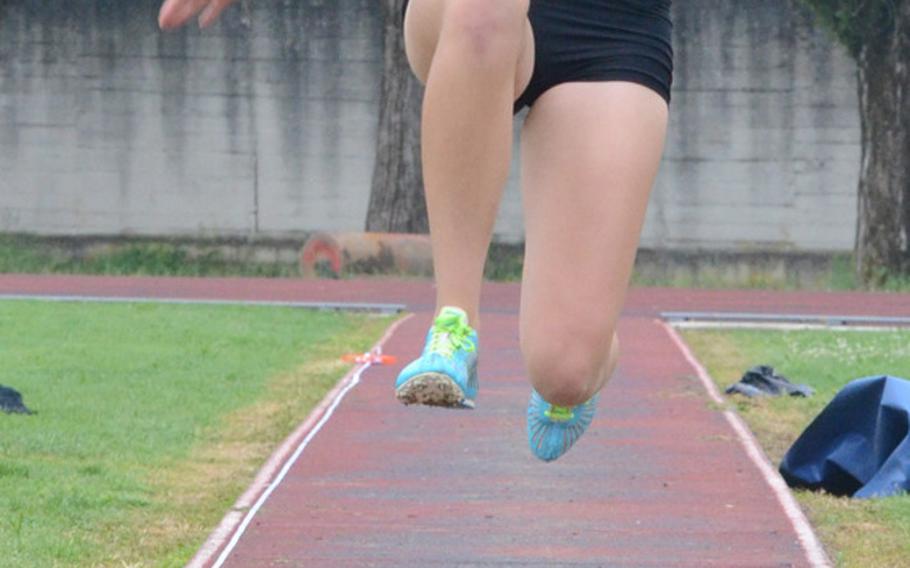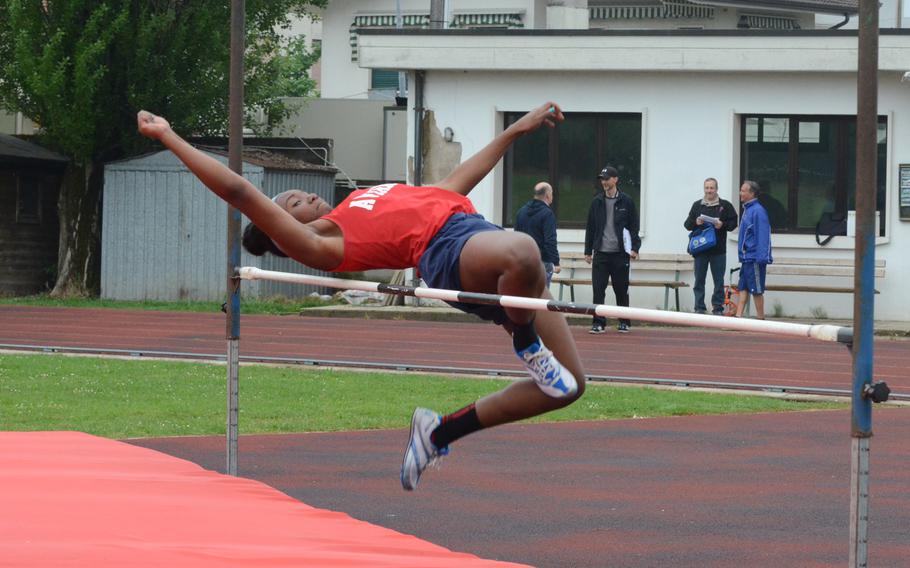 CREAZZO, Italy – DODDS track athletes based in Italy appear to be putting the emphasis this season on the first word of the phrase "friendly rivalry."
During a track meet held Saturday near Vicenza, athletes showed a competitive spirit not only motivating fellow teammates, but those they were competing against.
"I hear all the teams cheering for each other," Naples coach Isaac Harjo said. "I hear our team cheering for Aviano and Vicenza and their teams cheering for us."
Harjo says the comradery between the Italian teams causes the athletes to push each other harder.
"I really like to see the positive support between all of the teams," he said, using the rivalry between Naples' Anthony Fisher and Vicenza's Early Wheeler as an example. "They both want to see the best in each other and we all want to see the best from each other."
Fisher beat out Wheeler in the 400 meters by a fraction of a second with times of 51.85 seconds and 52.36, respectively. Wheeler won the week before as the two vie to see who's the fastest around the track in Italy.
Vicenza coach Michael Haiderer said a long drive north of the Alps a few weeks ago contributed to the atmosphere.
"I think it's the bus rides that we spend hours and hours together on," Haiderer said. "You form bonds and there's not that pure hatred between each team."
A handful of athletes had more to cheer about Saturday than others.
Naples' Caitlin Quirk took the lead early on during the 3,200 meter run and finished in 13 minutes, 5.93 seconds. She knocked 30 seconds off her previous best, according to Harjo.
Quirk lapped all but Vicenza's Abi Houghton in the race. Houghton won the 1,600 in 6:31.89. Naples' Bret Baldwin cooked the boys competition with a time of 4:57.45.
Cameron Copeland finished first in the 100, 200 and anchored the 4x400 relay team to a 44.42 second win. He helped the Wildcats win 15 of the events, but he had plenty of company.
Nick Snider, Stephen Nowell, Fisher and Jessica Wheeler all won at least twice in individual or relay events.
Wheeler met her competitive match in the long jump when Aviano's Taja Dotson equaled her jump of 14 feet, eight inches.
"Taja really came out today and burned it," Aviano coach Shayla Crumbley said.
Dotson also participated in the Saints' victorious 4x100 and 1,600 medley relay teams.
The Saints' Cody Price was first in the shot put and discus events with throws of 39 feet, 1.5 inches and 93 feet, 8.5 inches, respectively.
The teams next converge May 16 in Naples, where they'll compete the last time before Europeans.
"We'll have our own pack of support among the Italian schools as we head to Europeans," Haiderer said.
---
---
---
---