Division III basketball
Four teams earn title-game berths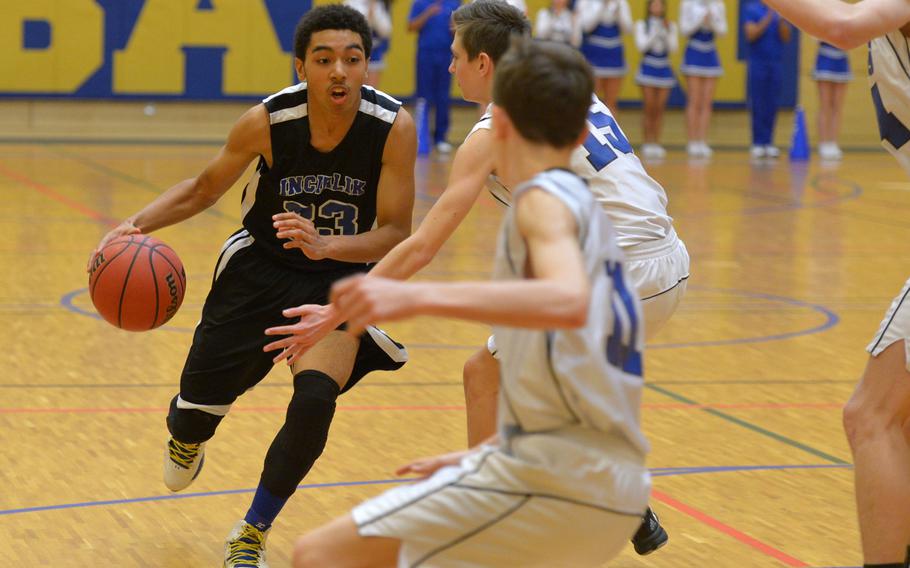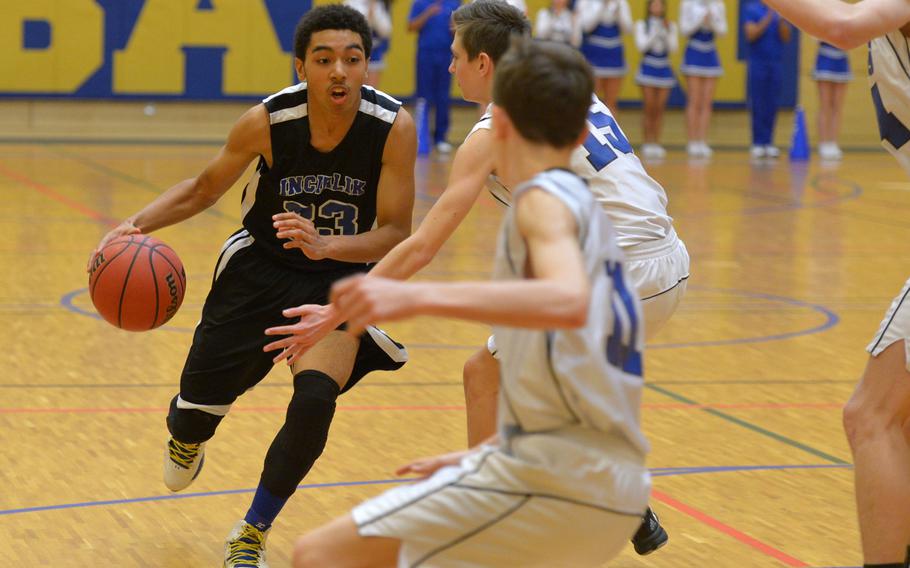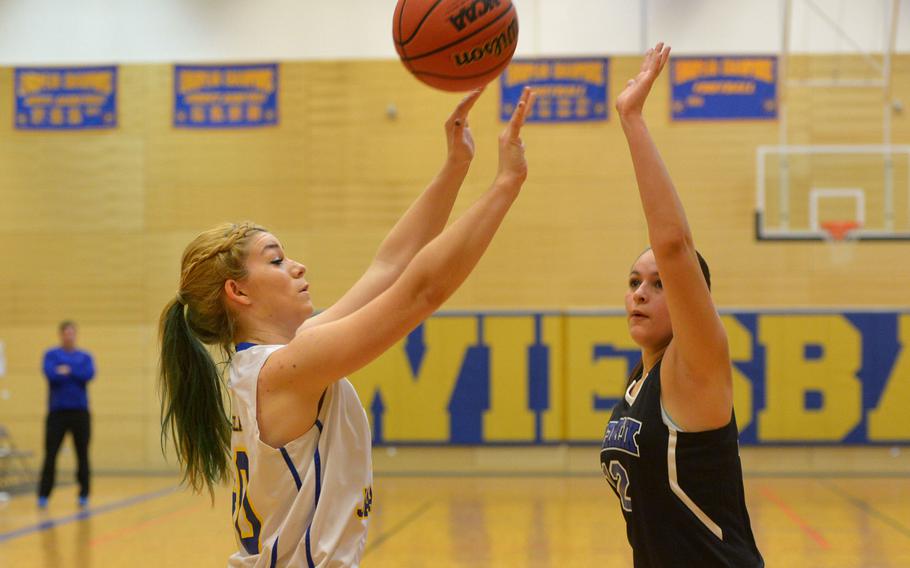 WIESBADEN, Germany – Ansbach enjoyed a highly productive morning Friday at Clay Kaserne Fitness Center as both the Cougar boys and girls clinched spots in the DODDS-Europe Division III championship game.
The Ansbach boys bested Brussels 50-44 to secure their spot in the finals, where they'll again face the Brigands. Ansbach hasn't lost in the postseason.
The Cougar girls cruised into the title game with a 46-6 rout of winless Ankara. They'll take on Sigonella, whom they beat 23-17 on Thursday evening. The Cougar girls also haven't lost in the tournament, capping a 6-0 run with a 43-14 victory over Alconbury in the division's last game Friday night.
Unlike the other divisions, there were no semifinals in Division III play. The teams with the best records from round-robin play vie for the championship, with the next two top teams playing for third.
The Division III girls final is the first of six games on Saturday's European championship card. That tip-off is set for noon, followed by the boys title game at 1:30 p.m.
A new champion will be crowned on both sides of Division III as each defending champion, the Baumholder girls and Sigonella boys, were eliminated from title contention in pool play.
Both ousted champs will play for third on Saturday as Baumholder faces Alconbury in the girls consolation game and Sigonella takes on Baumholder on the boys side. The boys game is a rematch of last year's title game.
Alconbury and Baumholder were in a three-way tie with Incirlik after the completion of girls round-robin play. The Dragons and Bucs advanced due to better point differential in games played between the three schools.