Few surprises as wrestlers vie for supremacy
by
Norman Llamas
January 18, 2020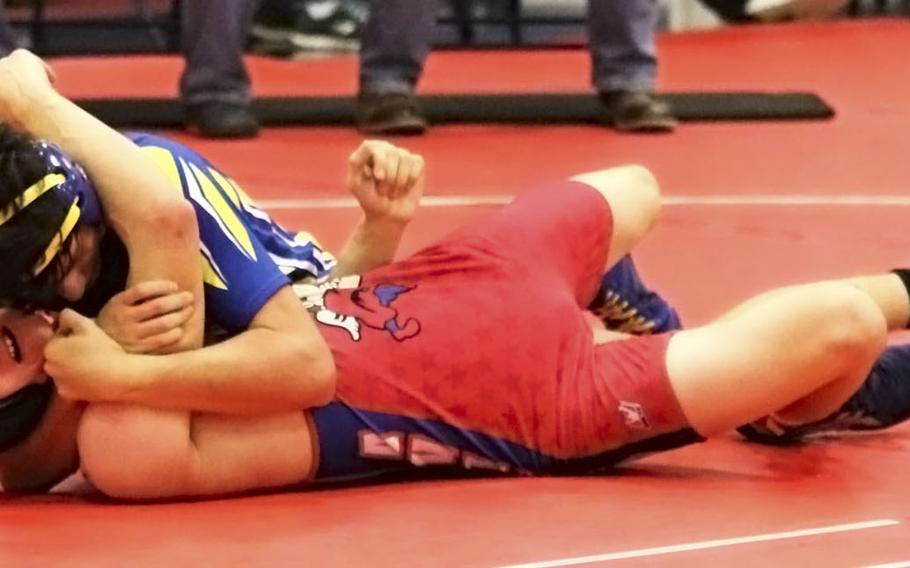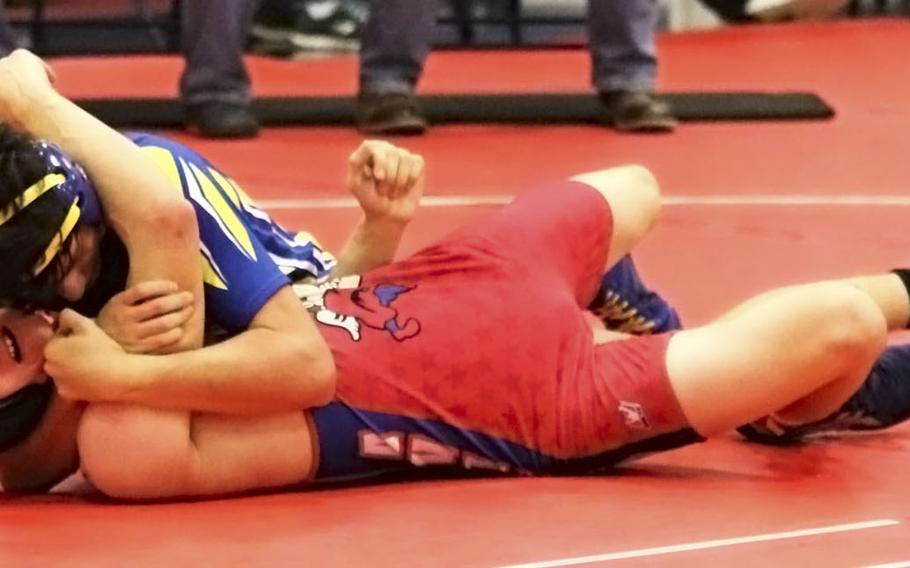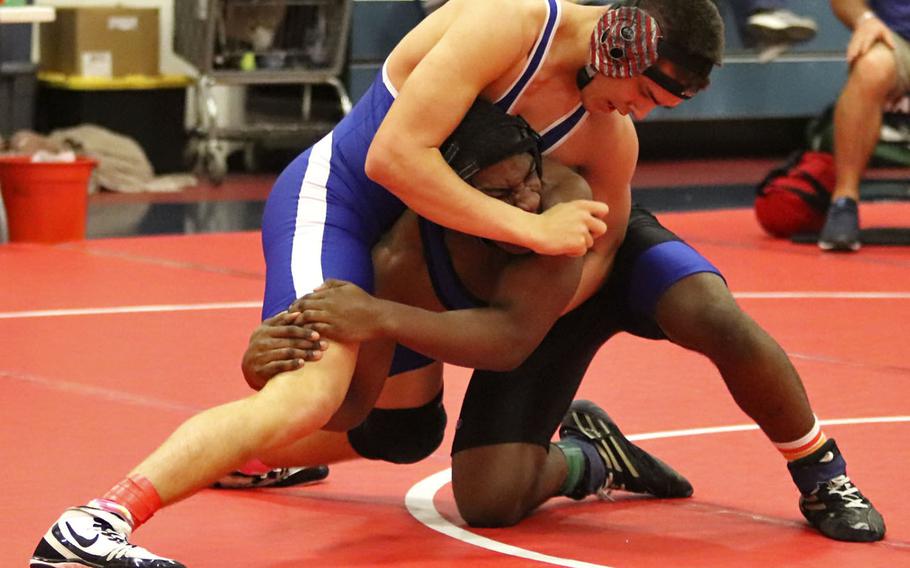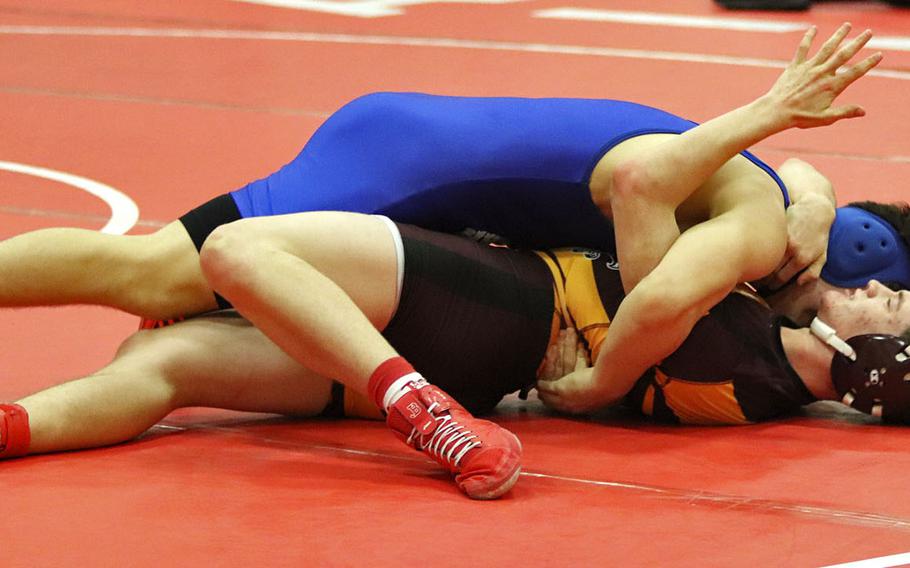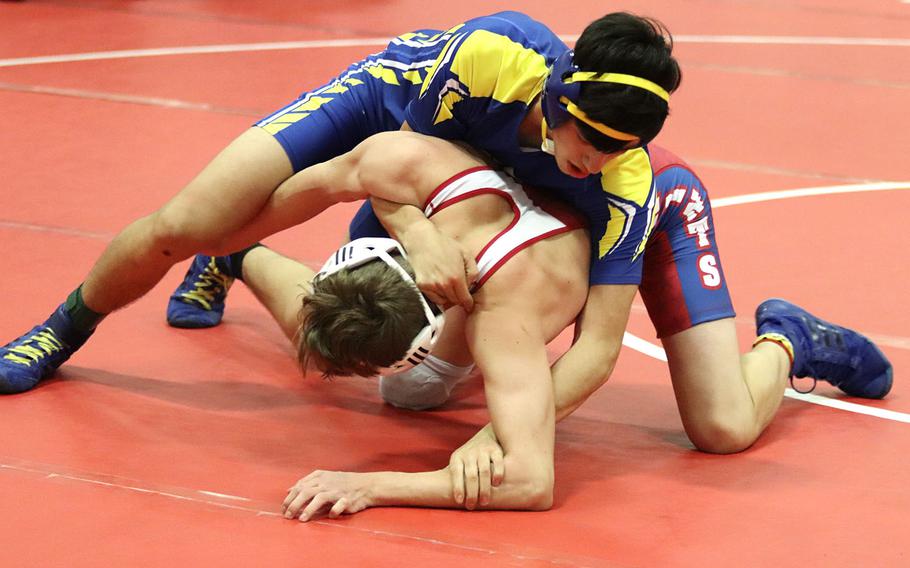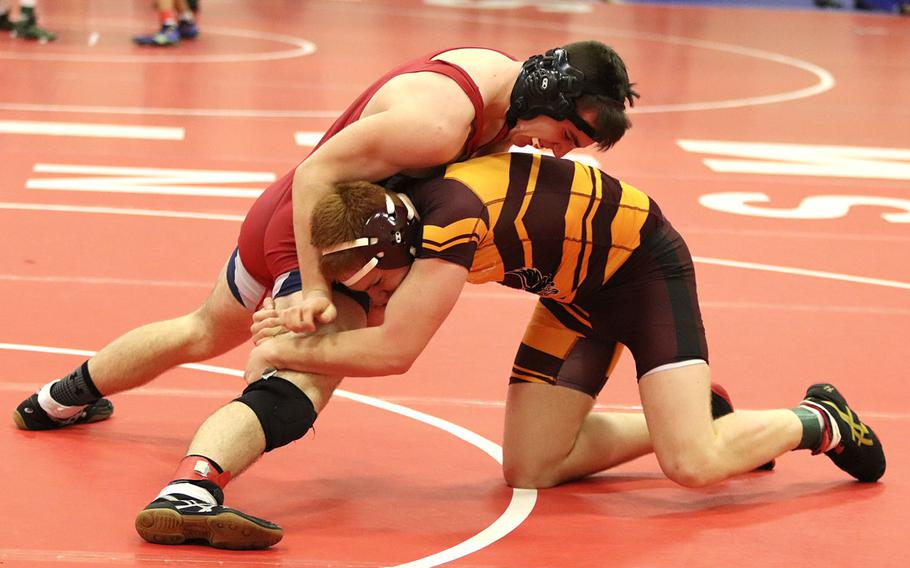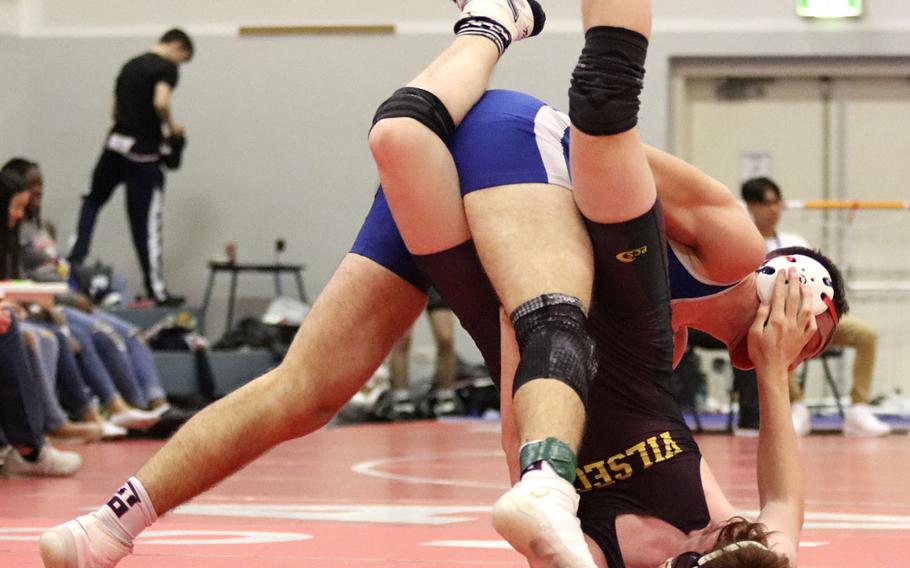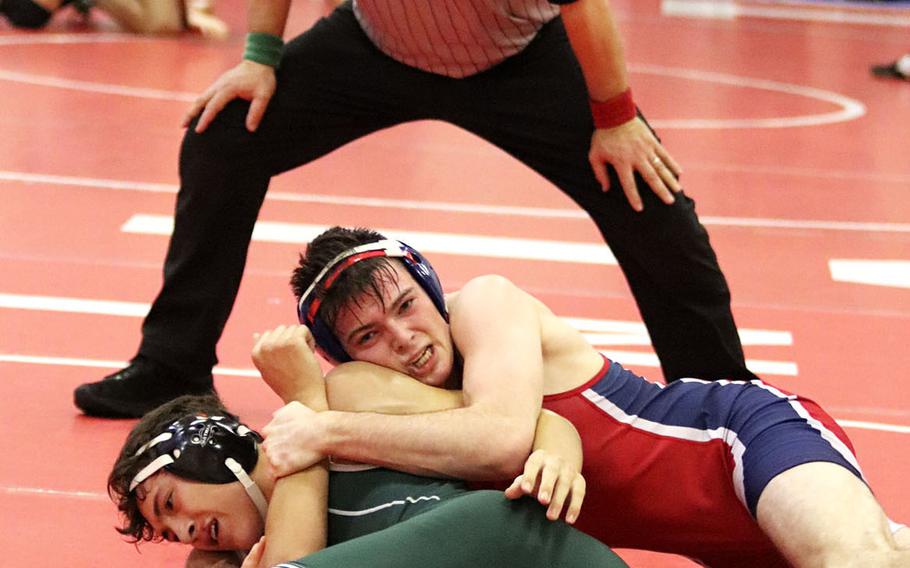 AVIANO AIR BASE, Italy – Many of the wrestlers expected to dominate their weight classes did just that at Saturday's wrestling tournament.
Wrestlers came from seven DODEA schools: Vilseck, Hohenfels, Rota, Naples, Sigonella, Vicenza and Aviano. A total of 99 wrestlers competed in 14 weight classes.
Eight came from Sigonella. When the season started, the Jaguars had 16 wrestlers on the roster but - due to injuries and other reasons - they are down to half of that now.
"I'm expecting to turn things around and finish the season strong," coach Justen Estes said.
Despite a few wrestlers ending their days with injuries, action moved as well as expected.
When asked how their teams were doing, many coaches answered that they were doing OK – not that bad or good. And that seemed to be the theme of the day, as most of the wrestlers also felt that way.
"We're doing all right, about average," Vilseck coach Jim Hall said. "We had seven wrestlers returned from last season but we have a lot of new kids. Once we get all the new kids up to speed, we're going to be okay."
Vilseck was the team with the most wrestlers in the tournament with 19. The Falcons are also one of the teams with a long drive back home: an eight-plus hour bus ride.
Aviano had 18 wrestlers and Naples had 17 to round up the top three teams with the most competitors. Sigonella was the school with the least number of competitors.
By the end of the day, Rota walked away in first place with 118 points, Naples came in second place with 89, and Vilseck was the third-place team with 73 points. The rest of the teams in finishing order were Aviano (68), Hohenfels (63), Vicenza (40) and Sigonella (31).
llamas.norman@stripes.comtwitter: normanllamas