Europe softball
Favorites, upstarts reach last day ready to play
---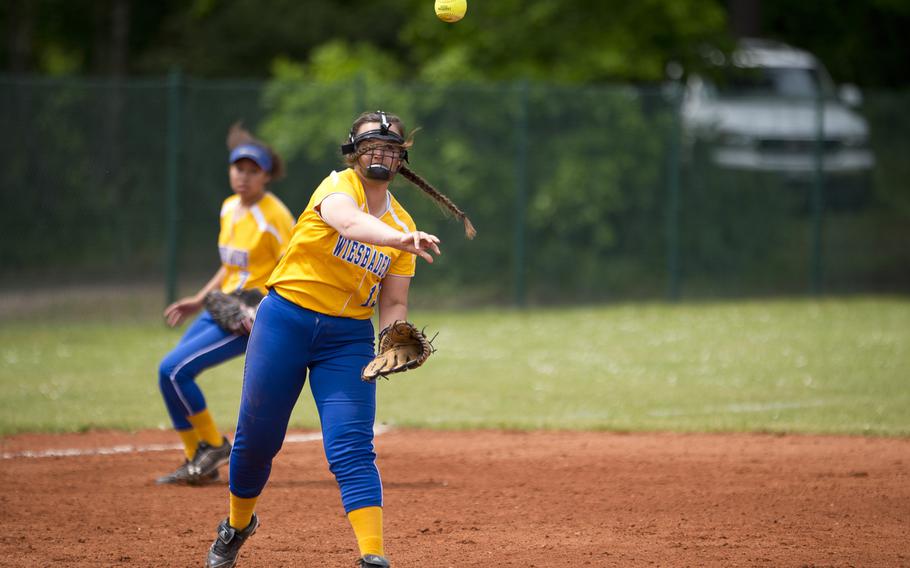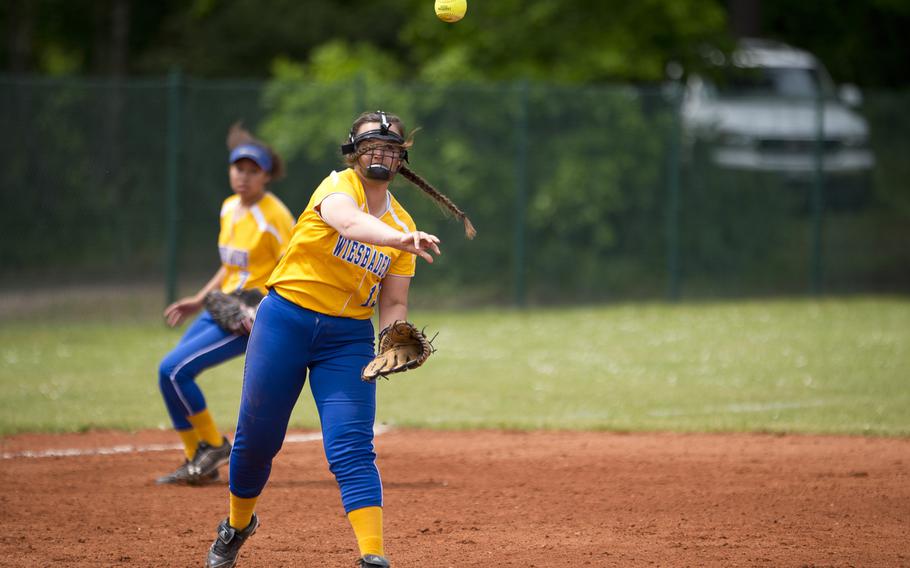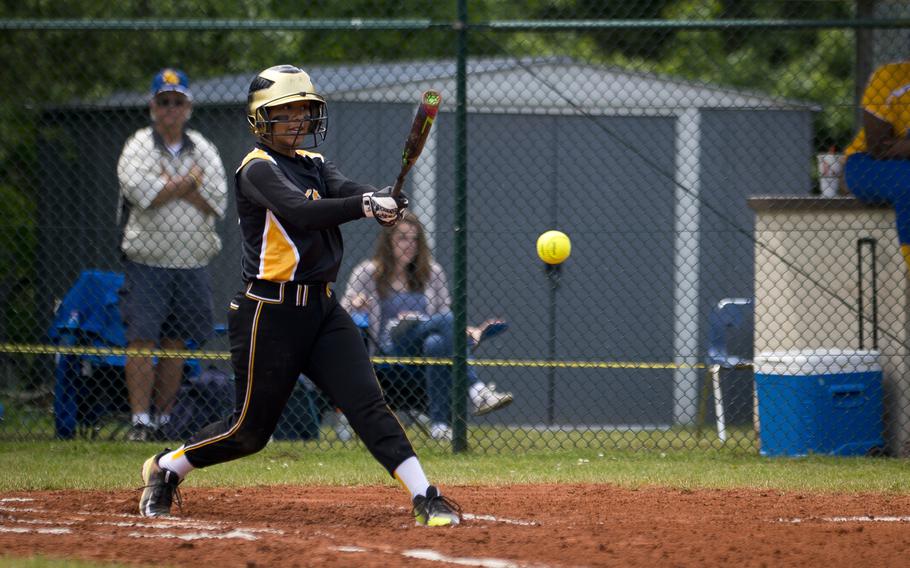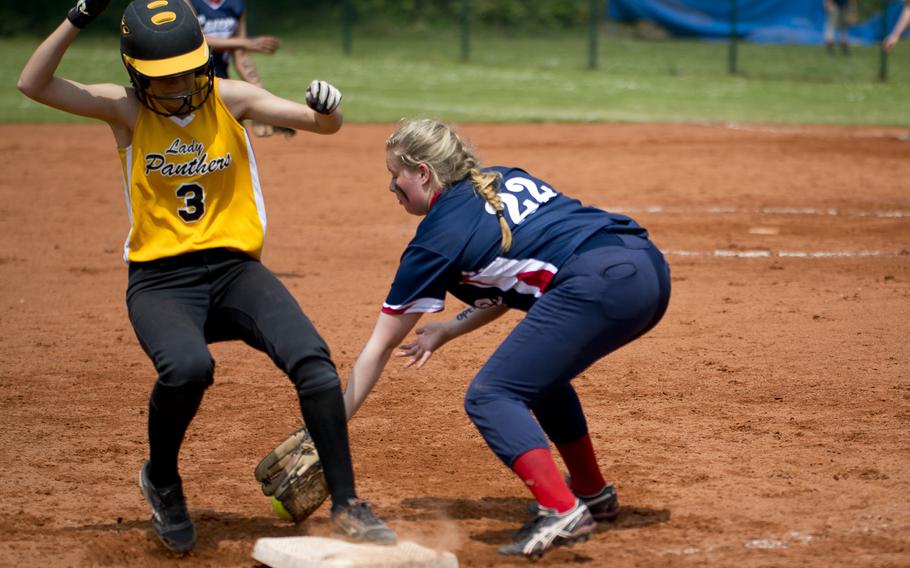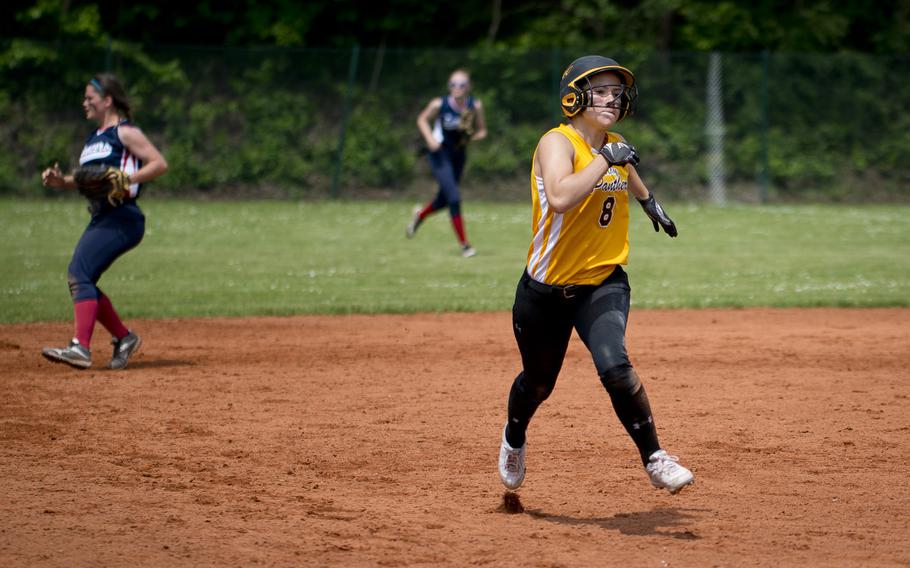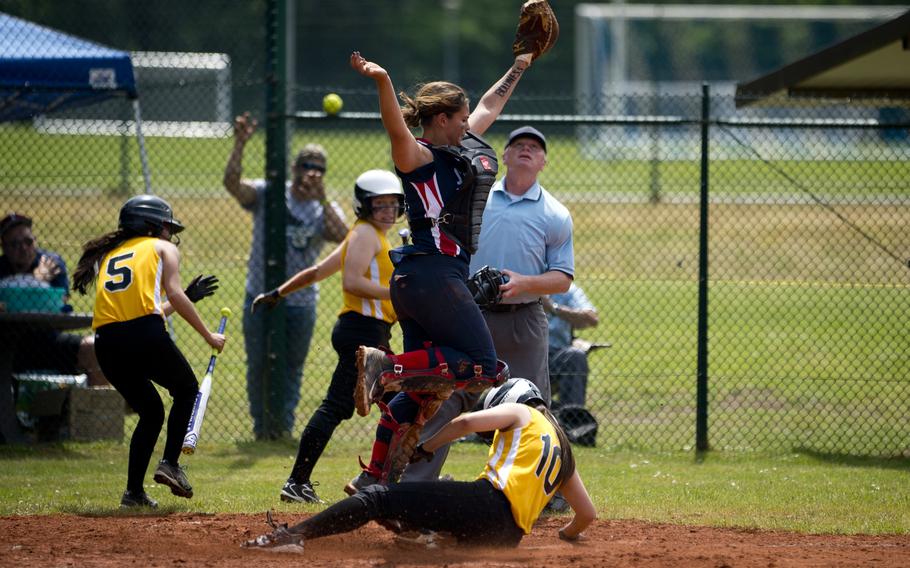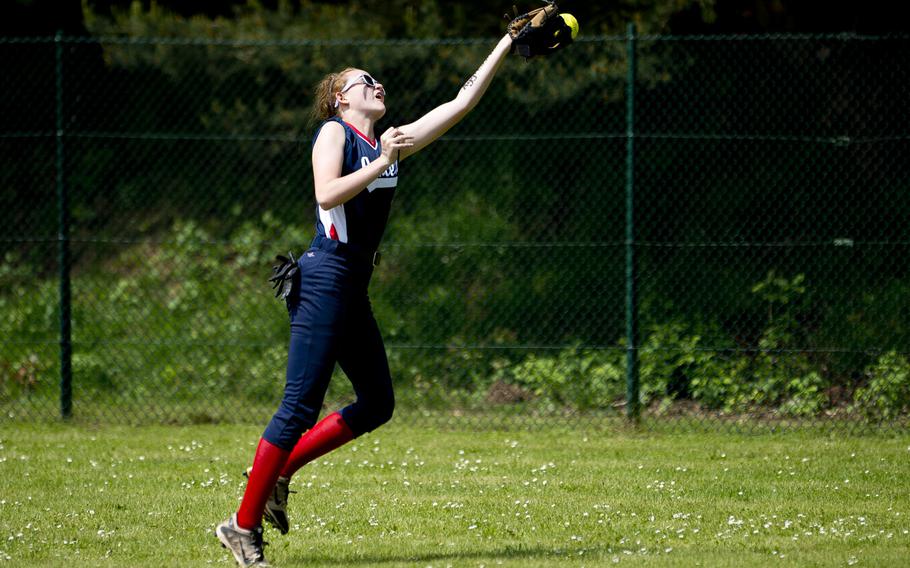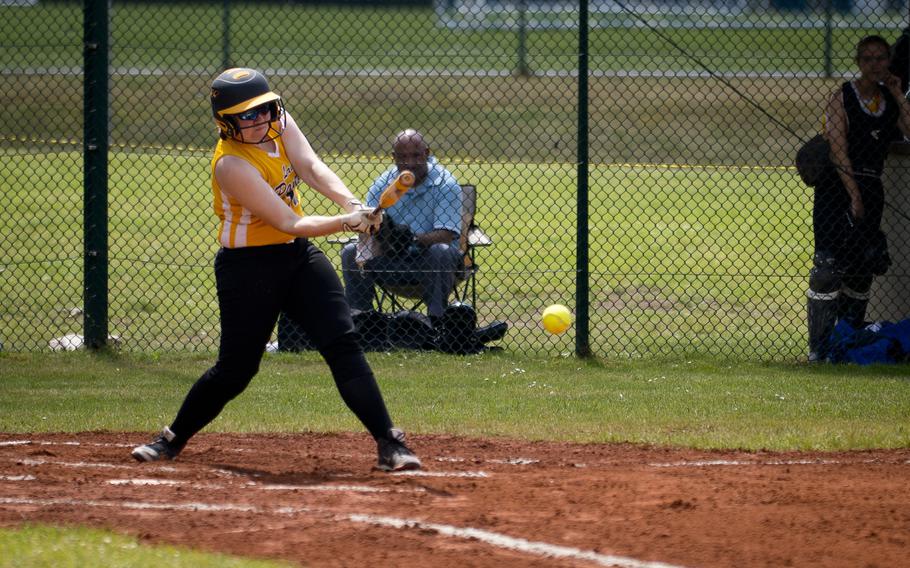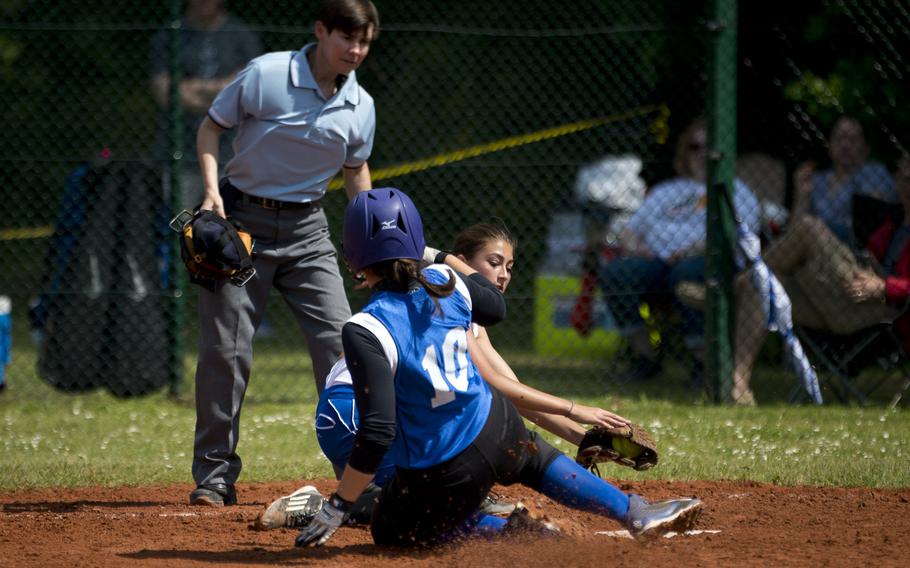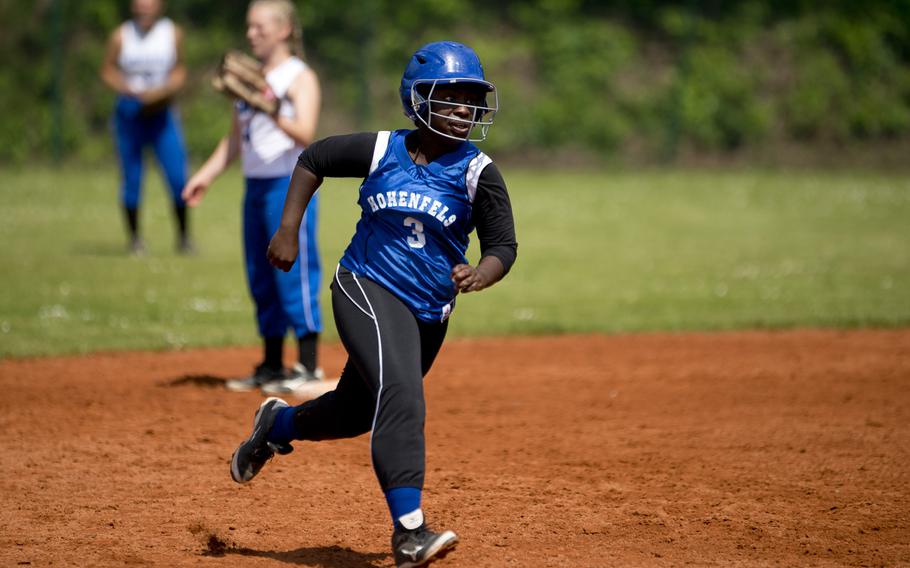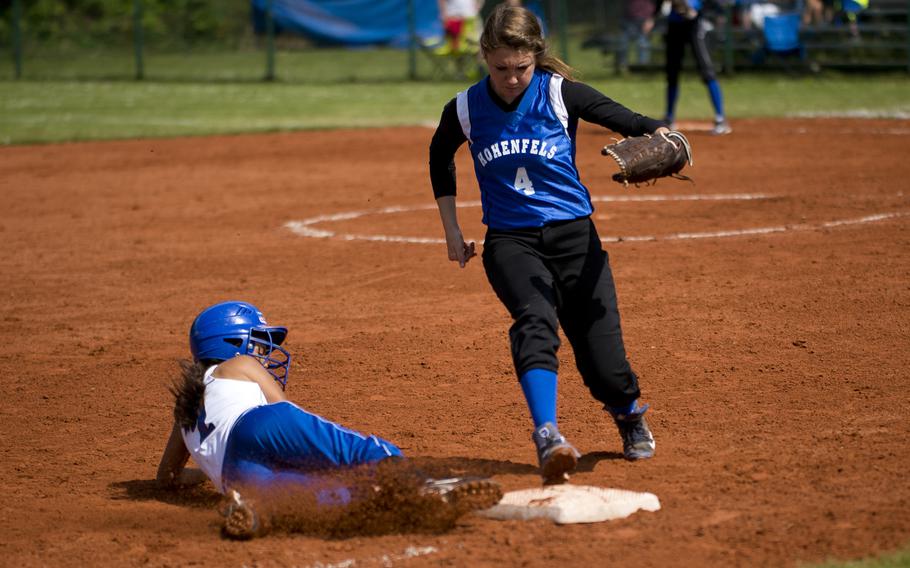 The 2016 DODEA-Europe softball season is nearing its end, and while many teams showed up to this week's end-of-season tournament, only eight remain.
By the end of Saturday, that number will dwindle to two – the best and brightest DODEA sports has to offer. A series of games – exhilarating for some, heartbreaking for others – on Friday determined who would face off in Saturday's semifinals.
In Division I, Kaiserslautern will face Ramstein, and Stuttgart will take on Vilseck. Over in Division II/III the red hot Aviano Saints will try to weather the Bitburg Barons while the surprising Hohenfels Tigers meet Sigonella.
Division IWhen Ramstein meets Stuttgart, an interesting game is bound to ensue. Friday's finale between the Royals and Panthers was no exception, even though neither team had a whole lot to play for.
At least on paper.
Both teams had already locked up spots in the semifinals.
But anybody who knows the history between these two schools knows neither would pull any punches. Even newcomers to the rivalry, such as Stuttgart freshman pitching sensation Leah Fries, understand why Friday's 5-3 victory was so important to her team.
"It goes back to that deep-seated Ramstein-Stuttgart thing," she said. A few moments later, she remembered the other half of what the victory meant and added: "And you know, getting to the finals."
Fries had five strikeouts and fended off a last-minute rally by the Royals to put away the game. Shannon Nam had an RBI, as did Rozalyn Eilenberger and Tenley Getschman.
The Royals weren't able to get much going on offense – an anomaly for a team that had up to that point outscored its opponents 54-1. They go on to face the No. 1 seed Raiders, who have handily won each of their three games, but with a much smaller margin for the most part.
Friday, the potent Raider combination of Tori Liggins' pitching and Nina Knight's stellar batting was too much for Naples to overcome.
Liggins had 11 strikeouts in the 9-1 victory over the Wildcats. Knight went 3-for-3 and had a couple of RBIs. Emma Frost also had a pair of RBIs, as did Phoenix Whisennand.
"Everybody is hyped and excited," Liggins said. "But we know we have to come back tomorrow focused and ready to play."
That cautious optimism was found across the board with teams heading into Saturday's semifinals.
Vilseck's squad, led by freshman pitcher Avery Hicks and senior outfielder Kaylee Luginbuhl. demolished the SHAPE Spartans 18-3 to earn the final spot in the Division I bracket.
"We knew we had it in us," Luginbuhl said. "If we play as a team and we're together as one, we're pretty much unstoppable."
Luginbuhl went 2-for-3 and had three RBIs, while Hicks handled pitching duties and managed to drive in five runners.
Division II/IIIThe Aviano Saints have breezed through the tournament so far, but the easy games are over. Tomorrow, the McKenzie Milligan-led Saints will have to take on a Bitburg team that has run hot and cold throughout the tournament.
Milligan pitched a no-hitter against Baumholder in the Saints' only game of Day 2. Of all the excellent pitchers to make semifinals, she very well may be the best. She certainly has the meanest looking fastball of the bunch – and with the talent found in both divisions, that's saying something.
Bitburg ended Rota's Cinderella story with a 7-5 victory in a midday game. The Admirals played well, especially considering the team's entire body of work this season had been two games against AFNORTH and some games against a local women's team in Spain.
Rota tied the game in the bottom of the third, thanks to RBIs by Ophelia Vella and Natalie Perez. Bitburg's Celesse Nikka Jiao struck back the very next inning, though, by driving in two runs of her own. From there it was all Bitburg.
"I've been waiting to beat Rota my entire high school career," senior Allison Lillemon said. "They've beat us in all of our sports….they're an amazing school and amazing team in general, so to beat them it just shows how much our team came together."
The other side of the Division II/III bracket holds two teams that had a relatively easy Friday. Hohenfels breezed past AFNORTH 16-0 and Sigonella handled Baumholder with a 15-0 shutout.
The Jaguars blanked the Buccaneers thanks to a no-hitter by Hanna Barnes. Barnes also cranked a home run that went so long it disrupted the game being played on the adjacent field.
"We've worked so hard this season and just being able to go to semifinals is rewarding," Barnes said. That hard work has paid off in spades during this tournament. The Jaguars are not only undefeated, they've been untouchable, beating opponents 16-1, 18-3 and 15-0.
They'll face off against a Tigers' squad that is coming into the semifinals hot.
Tigers' pitcher Alexis Garcia faced only 10 batters on Friday, so she'll be rested and ready to go. Jaylin Clyde and Siera Standifer may be a little more tired, having spent a good part of Friday connecting with pitches. Clyde went 2-for-3 and batted in two runs. Standifer was perfect at the plate, going 3-3 and driving in four runs.
"It feels really great going into the semifinals like this," Standifer said. "We really wanted to show…that we're not just like some small school with no talent. We have a lot of talent and a lot of heart. I think that's what's going to drive us."
---
---
---
---