Europe DIII soccer
Favorites emerge after two days of round-robin play
---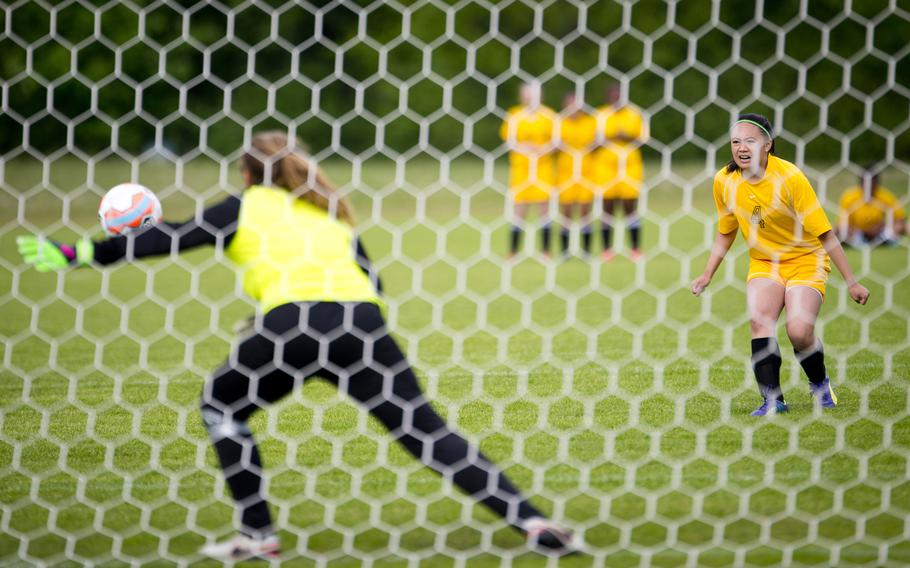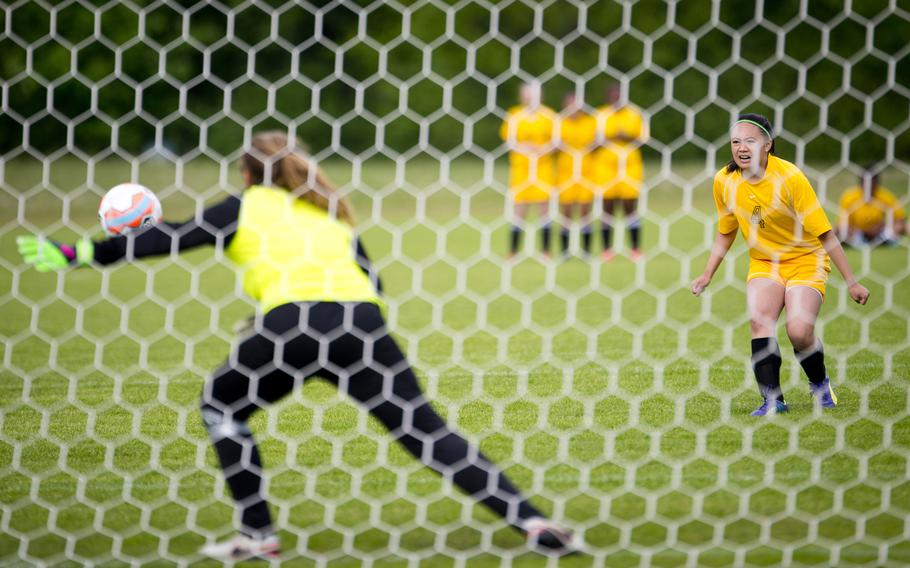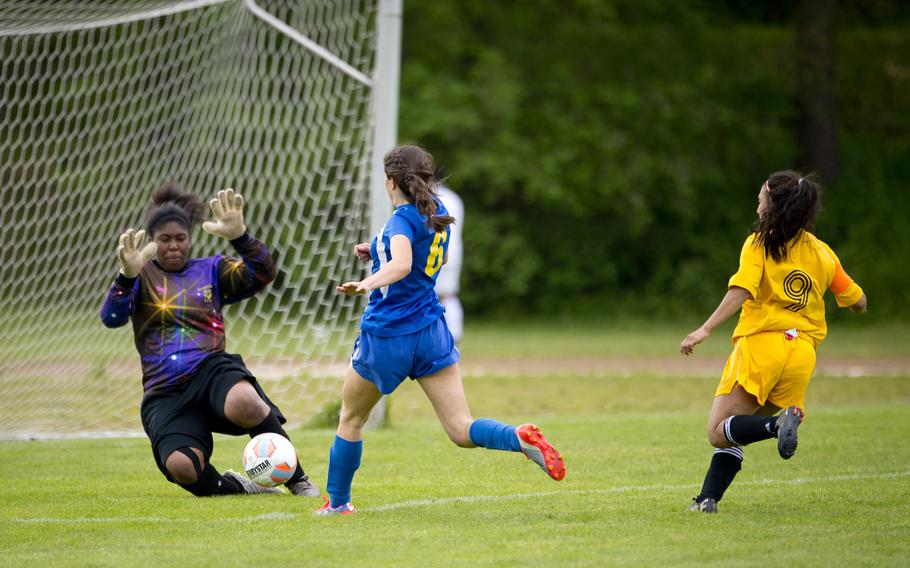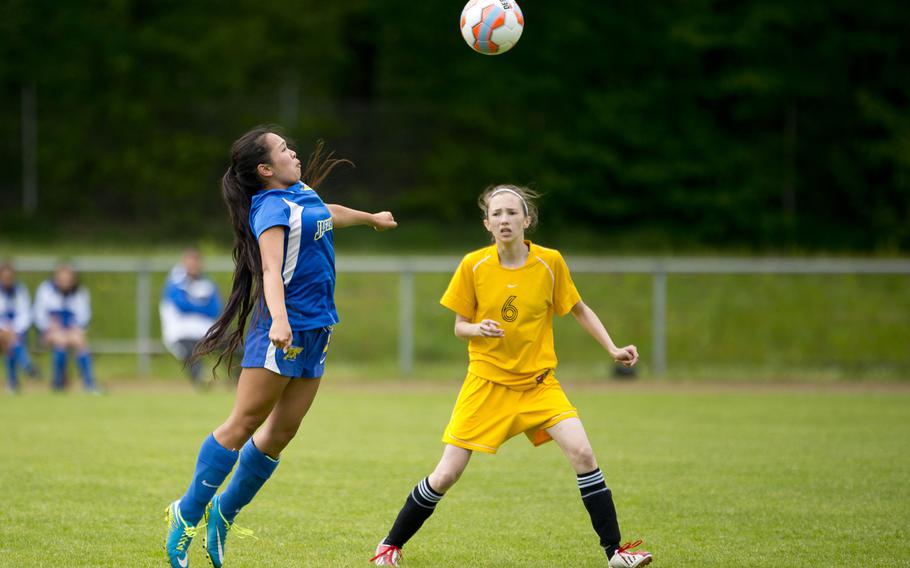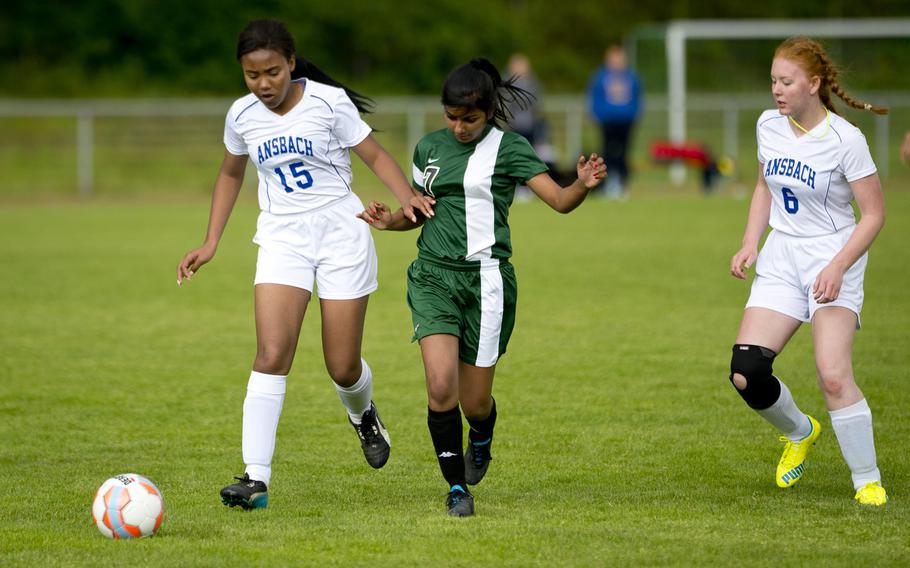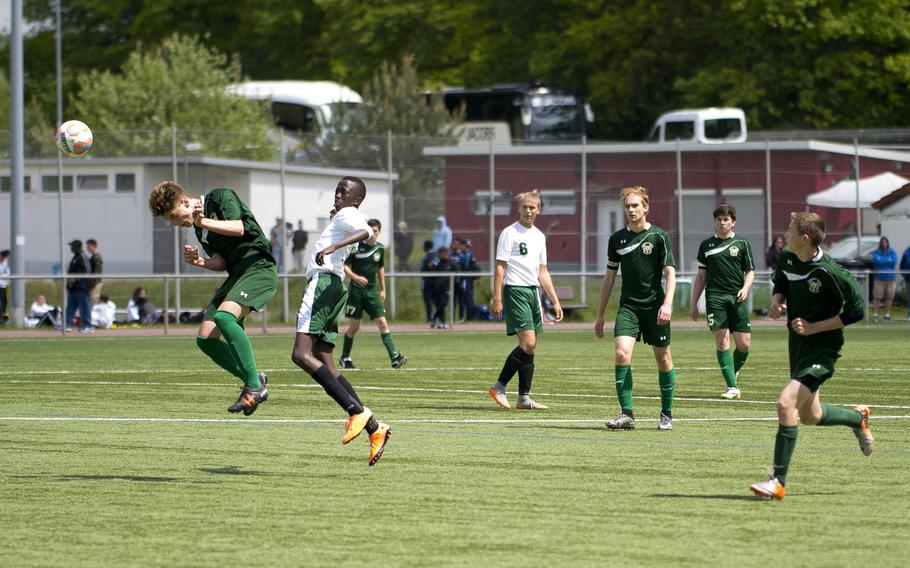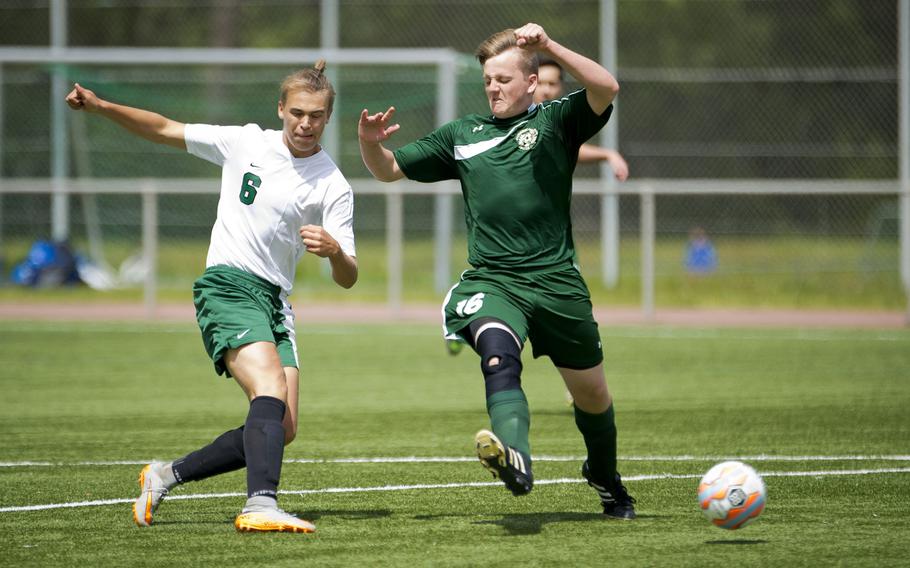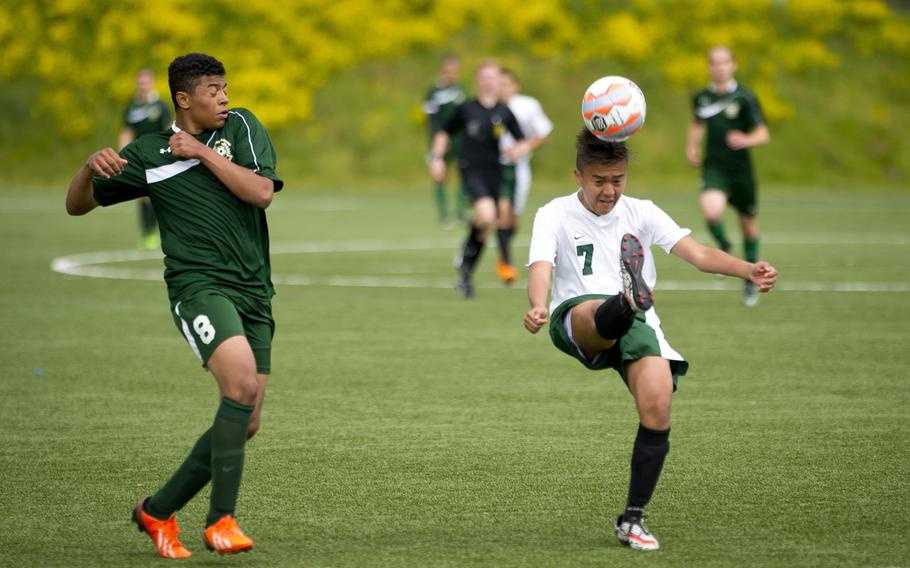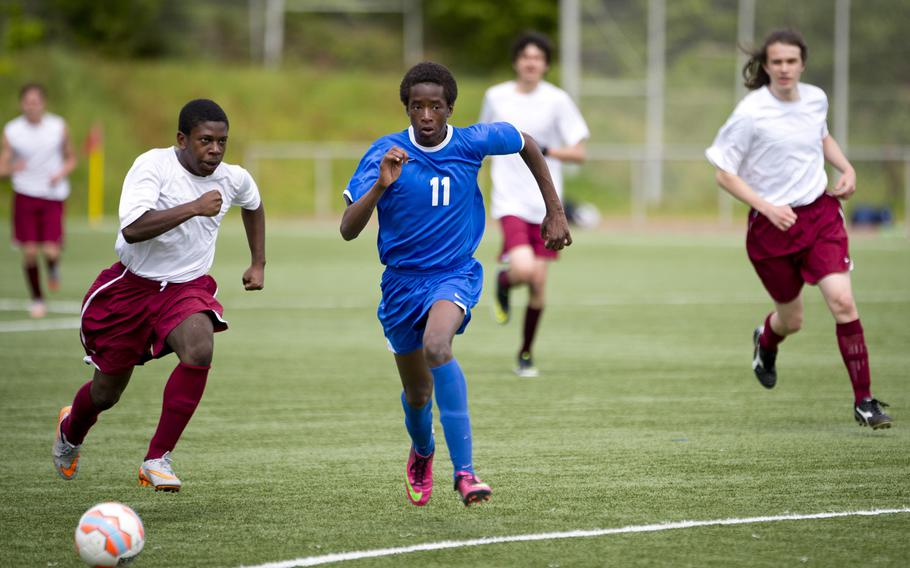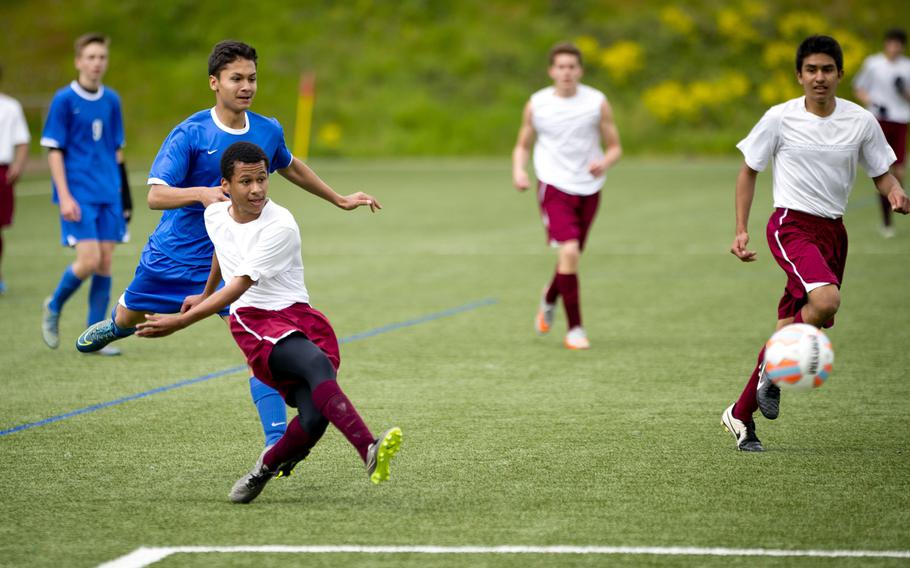 The small-school carousel continued to turn Thursday as the six schools involved in the 2016 DODEA-Europe Division III soccer tournament completed the second of three days of round-robin competition.
The two boys and two girls teams with the best round-robin records at the end of Friday's matches will advance directly to Saturday's championship games at Kaiserslautern High School.
BoysThe three-day, five-game round-robin format of the Division III tournament can quickly punish teams that start slowly. So the Brussels Brigands picked things up Thursday.
Brussels blanked Baumholder 3-0 in its early game Thursday, a day after suffering a heartbreaking shootout loss to rival Alconbury.
"We had to put yesterday behind us," Brussels forward Tim Wilkinson said. "We started putting the pieces together."
Wilkinson, Tigran Israyelyan and Bocar Toure found the net for the Brigands, who later gathered even more momentum with a 2-0 defeat of Sigonella.
With the early setback now firmly behind them, the Brigands are back to playing their straightforward, successful brand of soccer. "Play as a team, move the ball around, score some goals and play some solid defense," Wilkinson said.
While Brussels recovered from its disappointment Wednesday, Alconbury built on the momentum gained from that win by notching two more on Thursday, these without any comparable dramatics. The Dragons routed Sigonella 6-1 and Ankara 7-2 to enter the final day without a loss.
Like Brussels, Ansbach rebounded from a first-day setback with a pair of Thursday wins. The Cougars edged Ankara 1-0 and beat Baumholder 3-1.
GirlsAnkara goalkeeper Abbie Scott has a very specific strategy for defending penalty kicks.
She watches the opposing player's hips as they approach the ball, a more reliable indicator of the shooter's intended plan of attack than their face.
"A lot of times people will try to trick you with their eyes," Scott said.
She also resorts to some mental gamesmanship of her own.
"I also try and intimidate the player by staring at them until the whistle is blown," Scott said.
The results suggest that Scott's process is working. The senior keeper helped Ankara to a 3-2 shootout win over Brussels on Thursday, claiming victory in a game that ended regulation in a 2-2 tie.
Scott credited her defensive teammates with keeping Brussels' offense largely in check.
"They mostly kept the ball on the other side of the field, so I didn't have to do a lot," Scott said.
That changed when the game came down to penalty kicks. Ankara's Zoe Skvarka, Mollie Bladen and Jordan Wright converted their opportunities, and the goalie did her part to deliver the win.
"It's very nerve-wracking during the shootout," Scott said. "The whole game kind of relies on how you do."
Elsewhere in the tournament, defending champion Alconbury recovered from a first-day loss to blank Baumholder 2-0 and Brussels 3-0, while Sigonella moved to 3-0 on the tournament with a 7-1 rout of Ansbach and an overtime decision over Baumholder, winning the latter game in a 4-3 shootout after a scoreless regulation.
Twitter: @broomestripes
---
---
---
---