Familiar, unfamiliar foes clash in Vicenza meet
---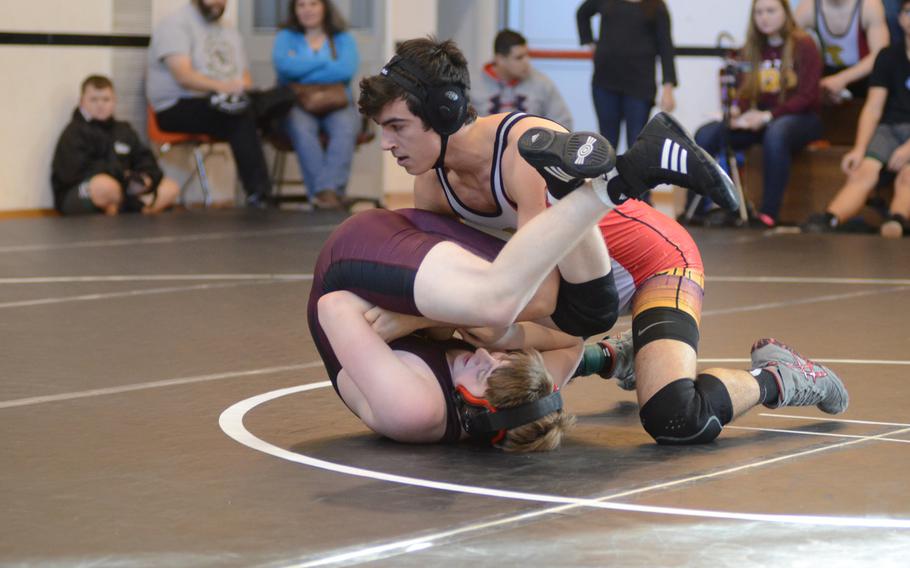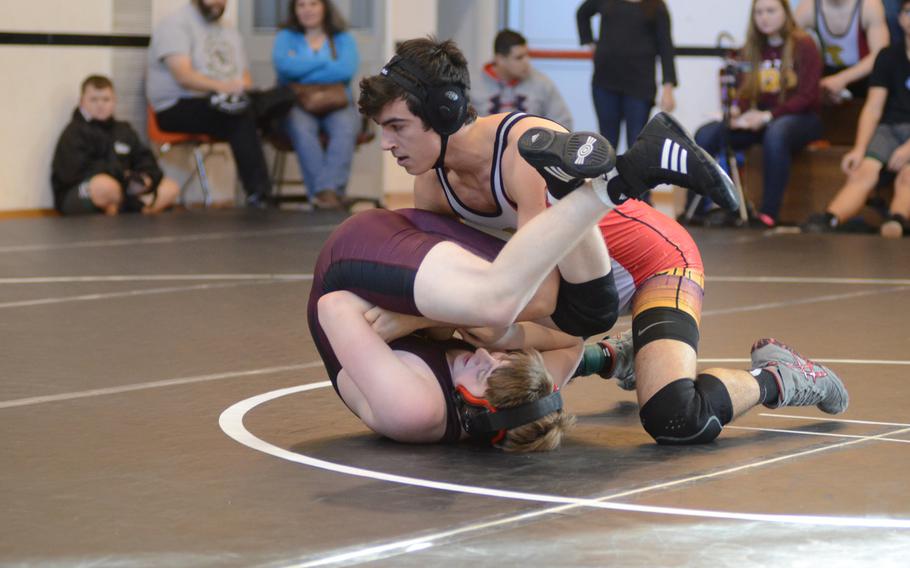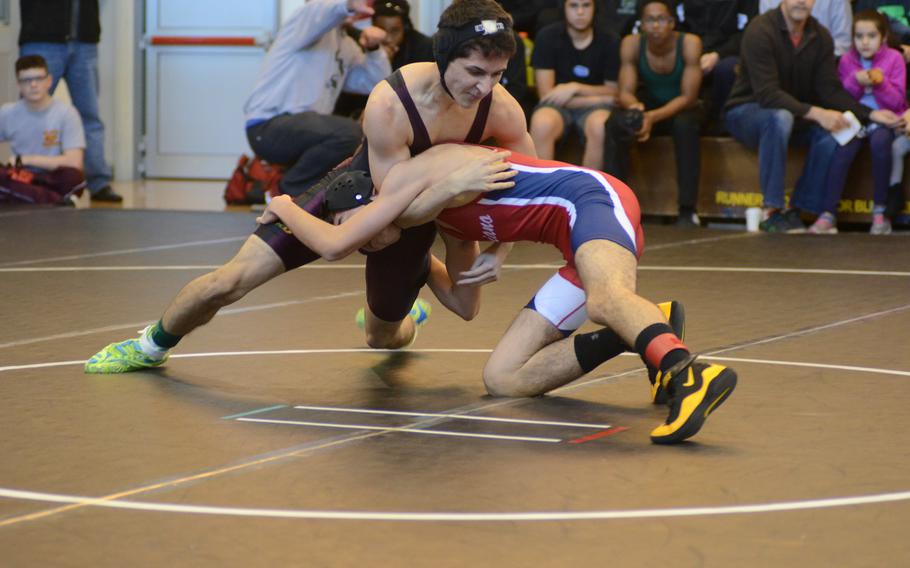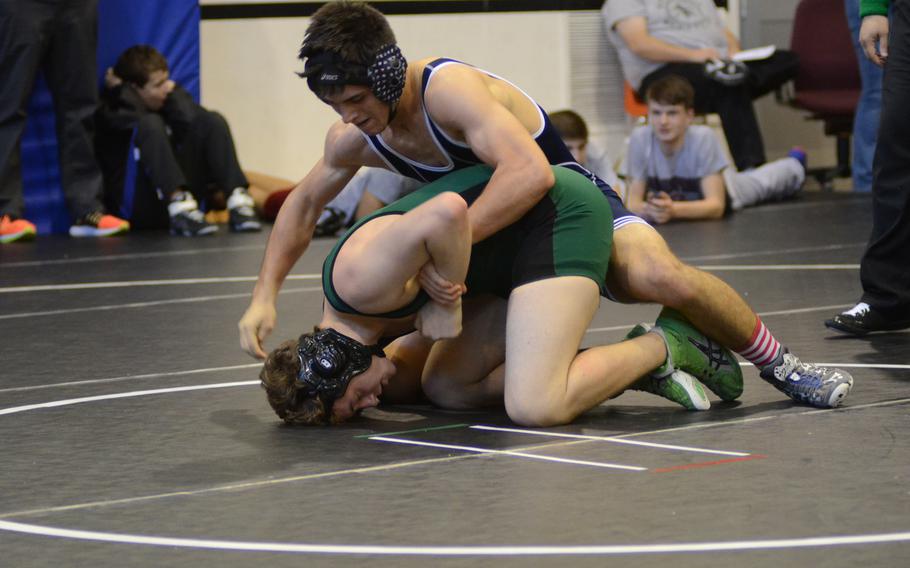 VICENZA, Italy – Italy's wrestling programs expected to welcome new faces to the mat Saturday as Vilseck and Hohenfels ventured south for the largest meet south of the Alps in the regular season.
But another two-person contingent was a bit unexpected.
Munich International brothers Cole and Drake Ronnau, coached by their father, Ben, stepped into their first Italian meet and second DODDS tournament.
"When I moved to Germany I thought I lost wrestling and then I got it back and I have my dad to thank for that," said Cole, the older of the two.
Ben Ronnau, newly stationed at NATO School Oberammergau as part of his Air Force assignment, connected with DODDS-Europe athletic director Karen Seadore, who approved the brothers' participation.
Good news especially for Cole, who is in his third year of wrestling and went to state meet twice in New Mexico.
"It's the first time I've taken first place at a tournament – it's surreal – hard to describe," Cole said after beating Naples' Caleb Hood in the 160-pound weight class by pin in 4 minutes and 55 seconds.
The father-sons team is looking down the road to sectionals and Europeans.
"A goal of mine is to get them to sectionals and qualified for Europeans," Ben Ronnau said. "I don't want to be the excuse for them not being able to make it."
Those goals are shared by many of those participating on six other teams in Saturday's 125-bout meet.
Naples led the way with a first-place finish as Wildcats Jordan Hoffman and Nicholas Clarida took first place at 145 and 195 pounds respectively.
"He's dedicated, a real hard worker," Naples coach Vitto Vitulli said of Hoffman. "I expect him to take first every time."
Eleven Naples wrestlers placed in the top four of their weight classes, pushing the Wildcats past second-place Vilseck and third-place Aviano. Vilseck pulled in three first-place finishes with Josh Clamage at 113, Jermel Perry at 182, and Juan Oestreich at 285.
The Saints managed two first-place finishers with Manny Gamboa and Shawn McElwee at 132 and 138.
Hohenfels and Vicenza each had three weight-class champions.
Josh Bush (106), Seth Rhoades (132), and Connor Gibson (220) captured titles for the Tigers, while Anthony Verduga (120), Josh Badillo (126), and Seth Shields (170) won for the Cougars.
---
---
---
---