Falcons fly past Cougars for opening sweep
by
Immanuel Johnson
December 7, 2019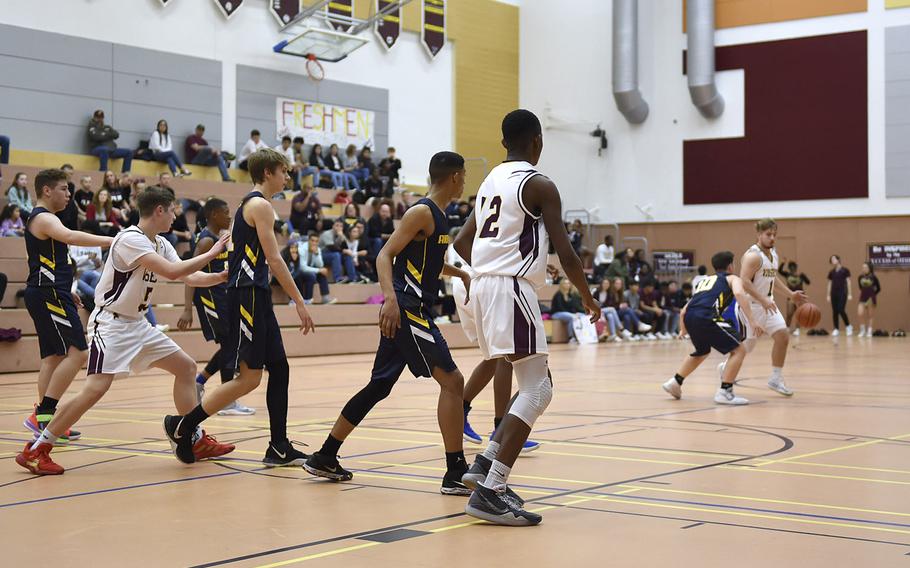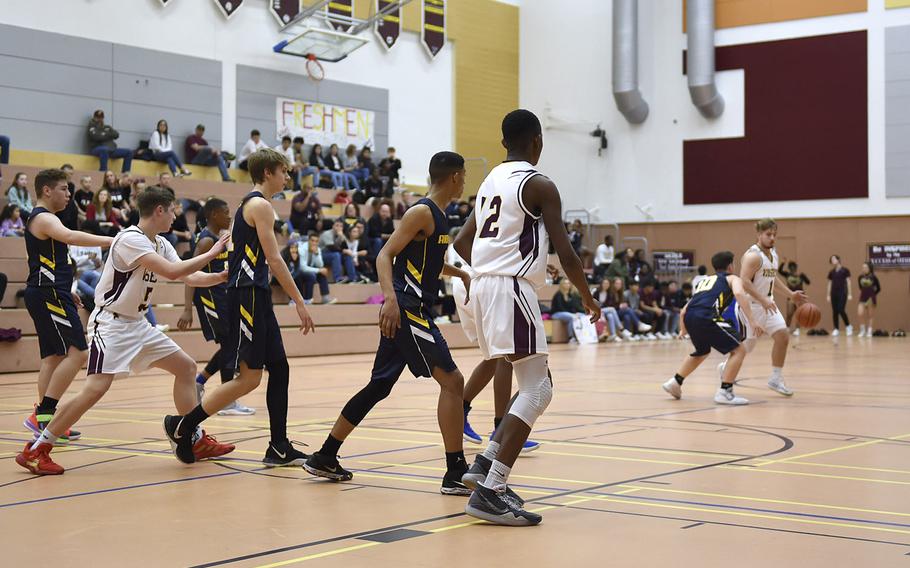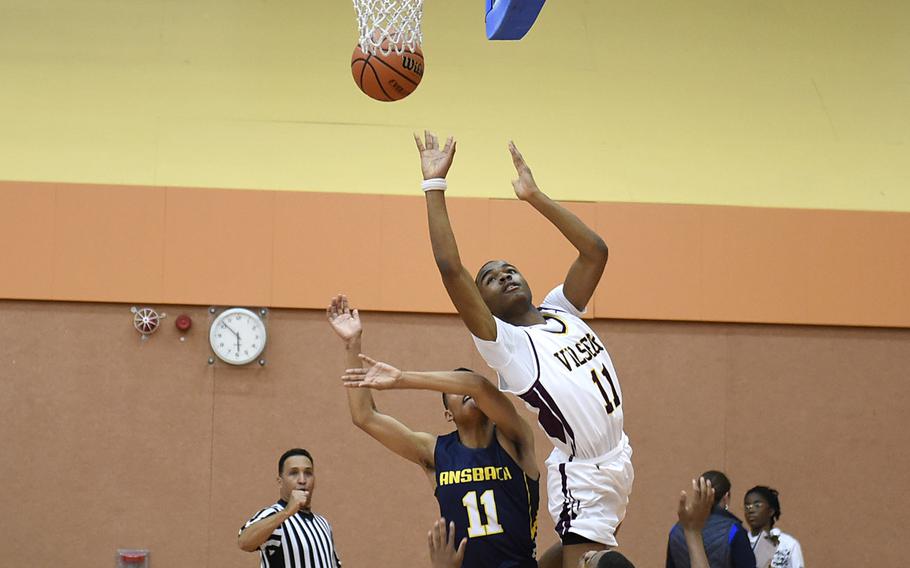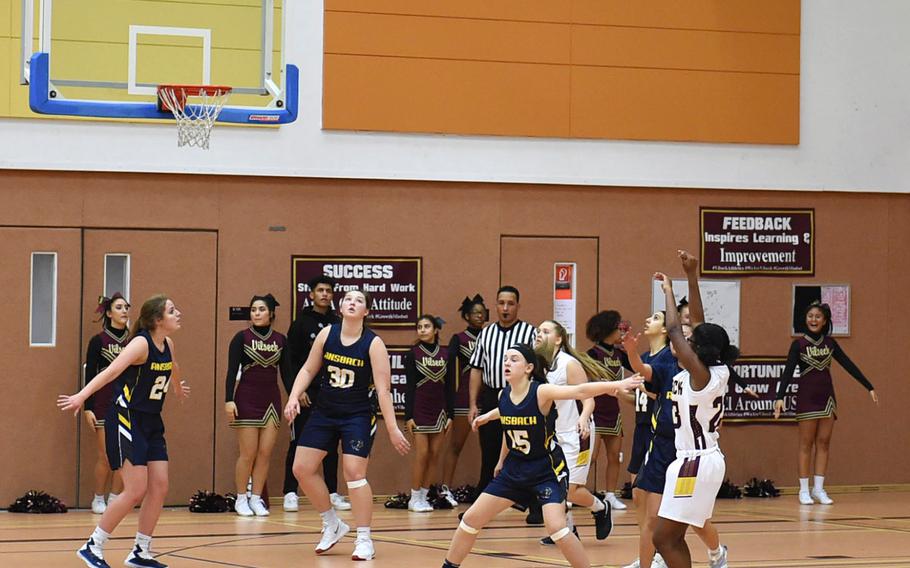 VILSECK, Germany – In the wild, a falcon would find it hard to battle a cougar.
But in the world of DODEA-Europe sports, the Vilseck Falcons are usually considered favorites when playing against their smaller cougar neighbors from Ansbach.
That disparity was in evidence Saturday as the Division I Falcons swept a pair of basketball games from the Division III Cougars.
GirlsVilseck 45, Ansbach 14: The Falcons were on fire from the beginning, communicating and not letting the Cougars have a chance at coming close.
"We played against a hard team today (Ansbach)," Vilseck coach Adrian Crawford said. "We had more talent than they did. Every possession is a new possession and we get better every week; it is all about getting to February."
Senior Rebekah Heckert led the way with 16 points and 13 rebounds.
"We struggled the first half, but with a lot of focus and talking it out, we finished strong by motivating the team," Heckert said.
Lilly Powers added 10 points and five rebounds for Vilseck, which was coming off a 41-19 victory on Friday. Heaven Jackson led Ansbach on Saturday with eight points.
BoysVilseck 56, Ansbach 25: The girls set the bar high and the boys responded.
Josh Valembrun had 22 points and Vilseck led 14-3 after a quarter and 28-11 at halftime. A 20-5 third-quarter advantage sealed the victory.
"We are really trying to work our post players out," Falcons coach Rick Ritter said. "We were getting a lot of fouls, trying to open the court up and run the court and have some fun.
"We need to be resilient and adjust accordingly."
Valembrun credited the efforts of teammates such as Matthew Gardner (13 points, seven steals), Jonas Matthews (six points, 10 rebounds) and Ryan Heckert (10 rebounds).
"Playing as a team, doing my part to be a good captain," he said, summing up his play. "I bring the team together and help out as best I can."
Shane Nesbitt had 11 points and Josiah Quinland 10 for Ansbach, which fell to Vilseck 66-26 on Friday.
The Falcons are gearing up to play against Kaiserslautern next week, while Ansbach meets Hohenfels.
johnson.immanuel@stripes.com Twitter: @Manny_Stripes