Falcons find winning can be contagious
by
Gregory Broome
September 28, 2019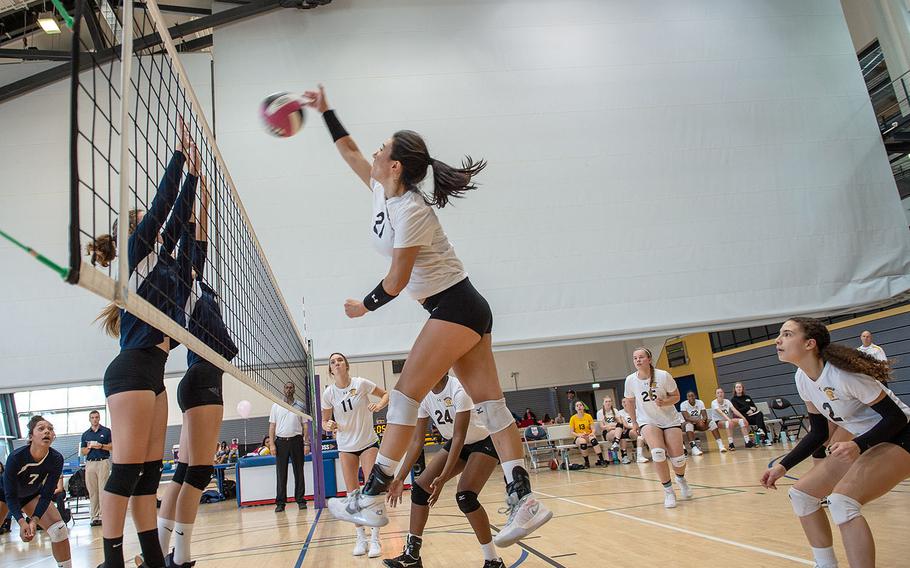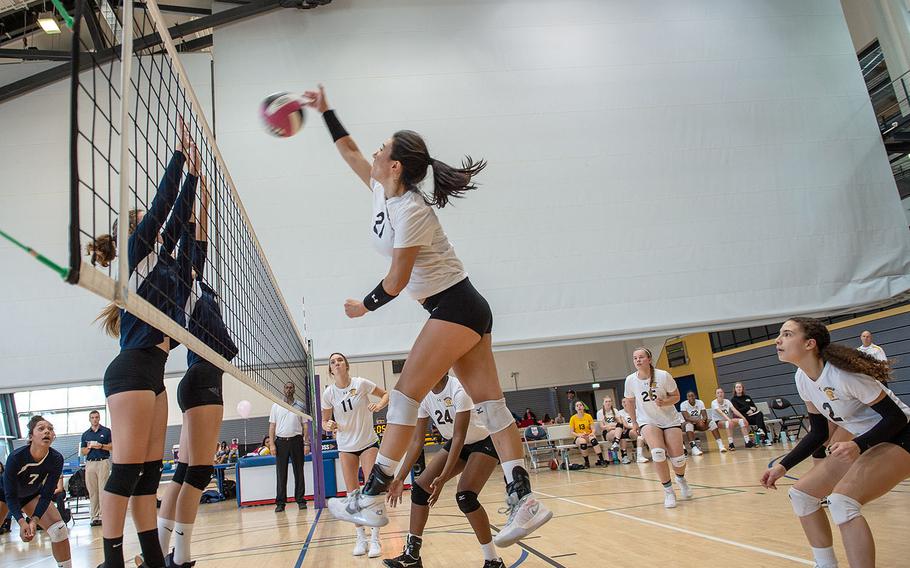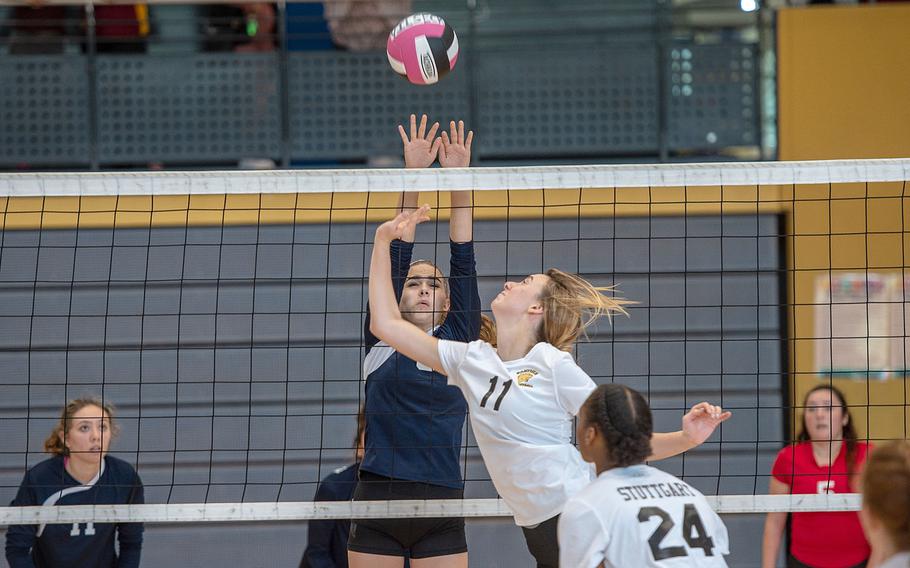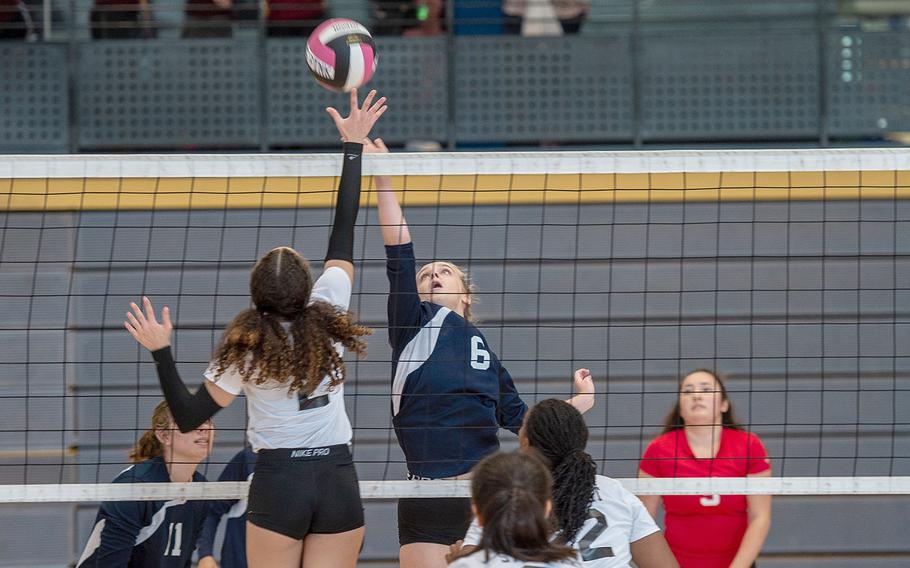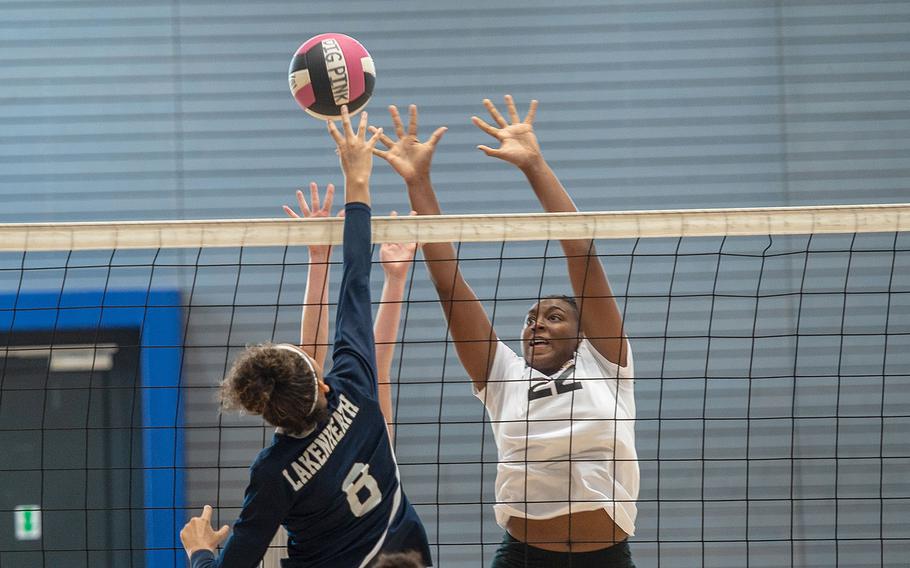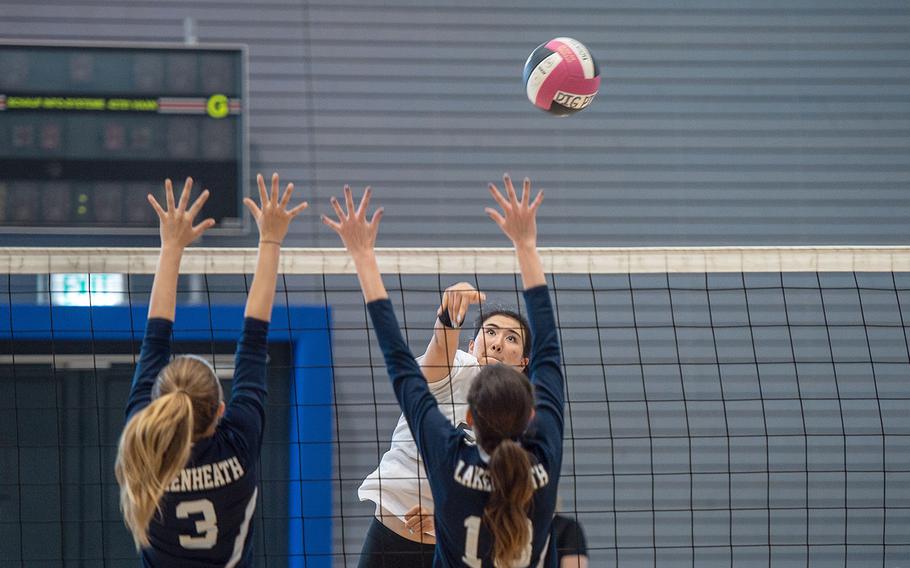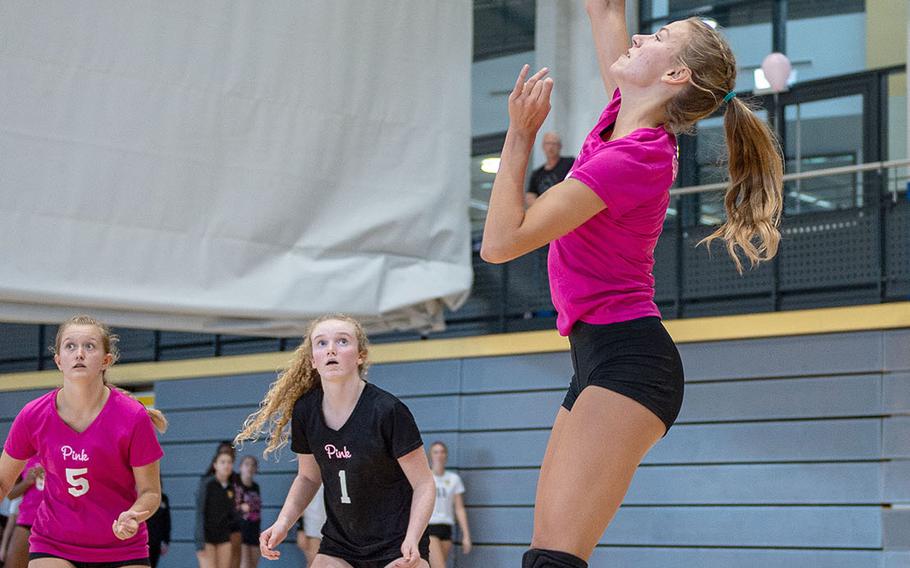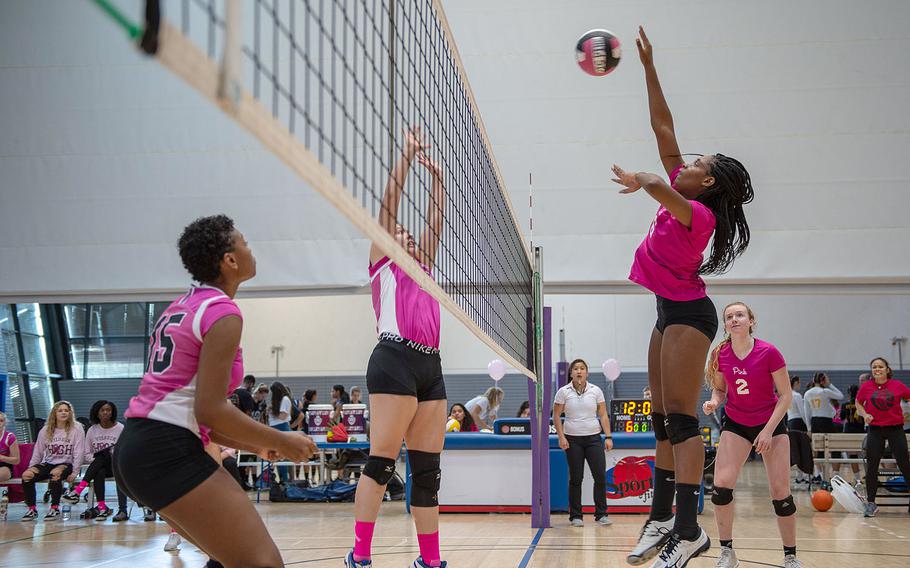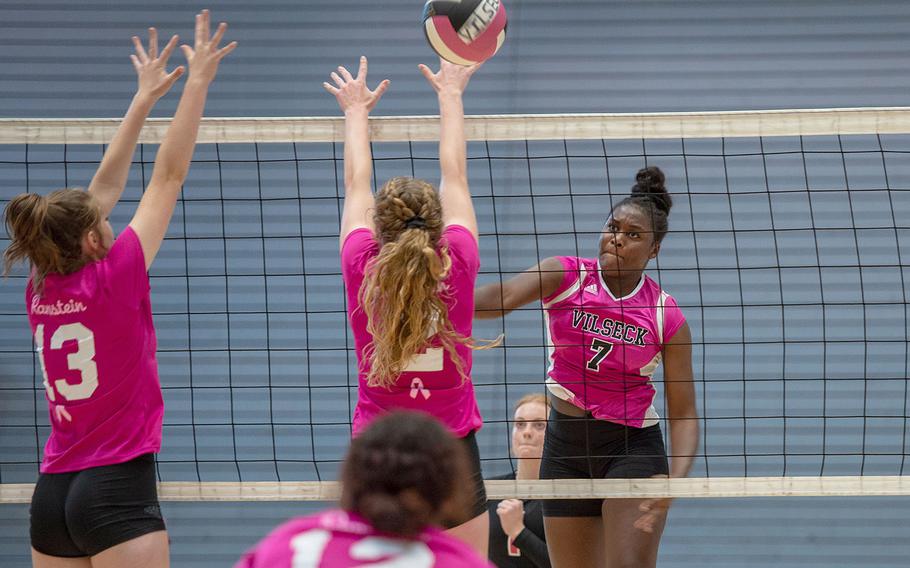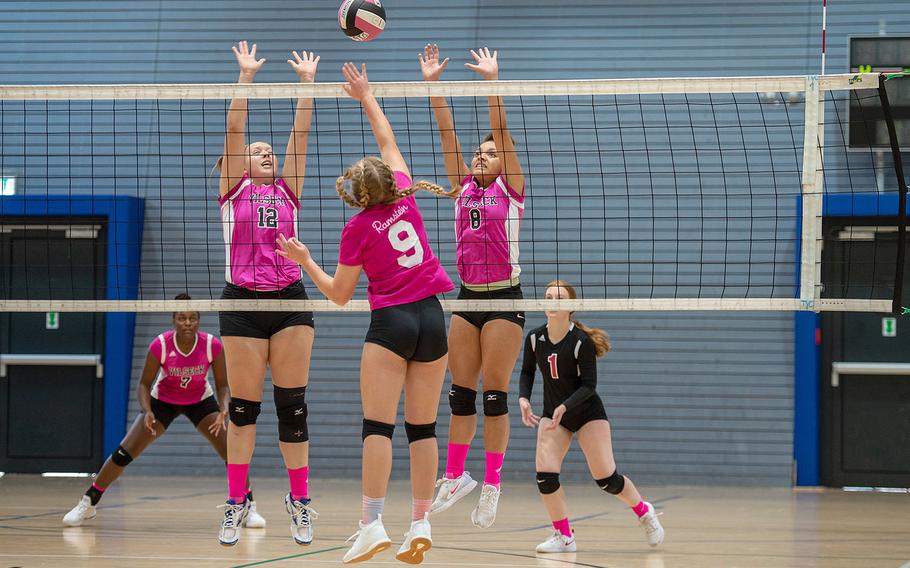 RAMSTEIN AIR BASE, Germany -- The Vilseck Falcons captured their first win of the volleyball season Saturday in part by not pursuing it too hard.
Rather, the Falcons prepared for the weekend's crucial four-team DODEA-Europe Division I meet just as they had their previous matches this fall, retaining faith that their steadfast approach would pay off eventually.
And so it did. The Falcons persevered through an extended third set and a fourth-set loss to claim the decisive fifth set and knock off the host Ramstein Royals 25-8, 18-25, 28-26, 21-25, 17-15.
Vilseck went on to earn its second win of the day, and the season, in a late 25-12, 25-13, 25-13 sweep of Lakenheath.
"You have to maintain that process focus all the time. The second we start focusing on results, that's when they don't come," Vilseck coach Brian Swenty said. "It's a trite phrase, but it really does work. Keep focusing on that next point."
Jahnessa Hill, a recent addition to the Falcons, was a key figure in executing that vision on the court. Her contributions went well beyond the impressive 21 kills, four aces and one block she posted against Ramstein.
""We knew what we needed to do," Hill said. "Our energy stayed up the entire time. We had a winning mentality the entire time. We competed."
Swenty has come to expect that mix of production and leadership from his program's new centerpiece.
"She's not only our best player but our best teammate," Swenty said.
The Falcons' rousing defeat of the home team was the dramatic peak of the day's four-match schedule. No other matches went the distance as Vilseck and Stuttgart emerged as the standout teams of the meet's four participants, a field that represented more than half of a seven-team Division I field newly streamlined by offseason realignment.
Stuttgart head coach Mike Rubino deployed a previously unused lineup this weekend as he continues to make sense of a new-look roster that lost a lot of key personnel from last year's title team.
"We are definitely in a rebuilding time for us," Rubino said. "We're working out a lot of kinks."
But the Panthers still have a solid core in place in setter Lindsey Sharp and hitters Karen Kosinski and Skye DaSilva-Mathis, all three of whom featured on last year's championship squad. And Saturday suggested Stuttgart's season could be as much a repeat as a rebuild, as the Panthers exited the multiple-school showdown with the only remaining undefeated record in the division.
Stuttgart knocked off Lakenheath in straight sets, 25-6, 25-9, 25-8, and handled the host Royals in four sets, 25-20, 25-23, 11-25, 25-13.
"They're adapting," Rubino said of his squad. "They're learning to play every ball."
Twitter: @broomestripes