Ever-changing Warriors look to continue run of success
by
Gregory Broome
August 29, 2018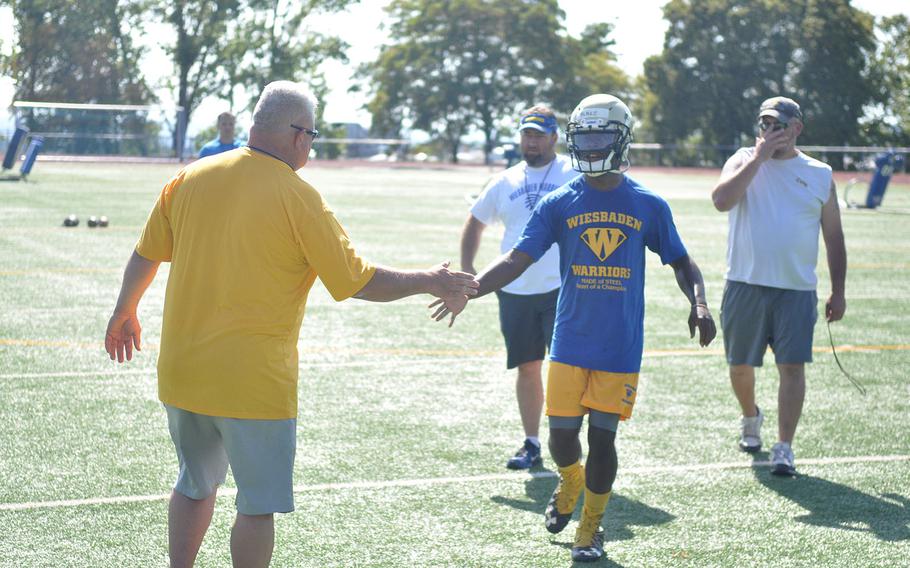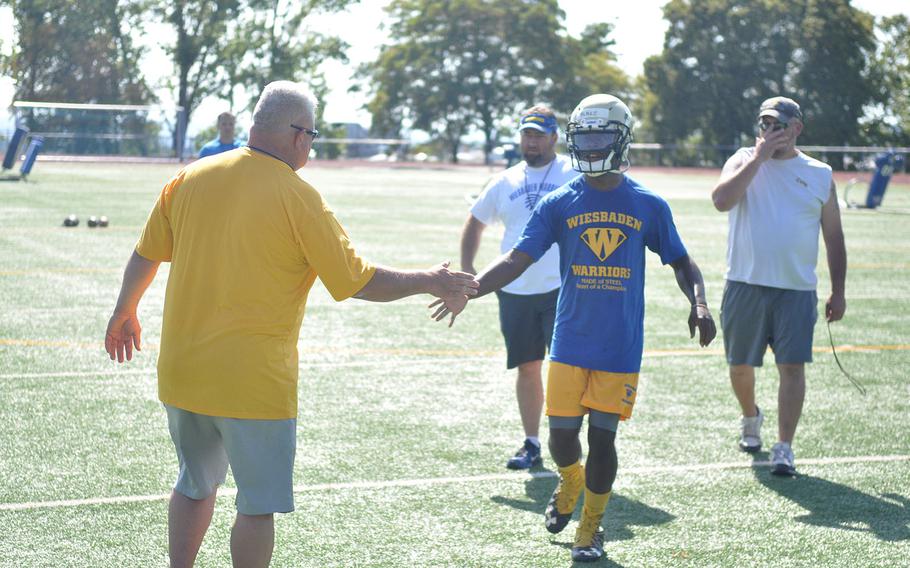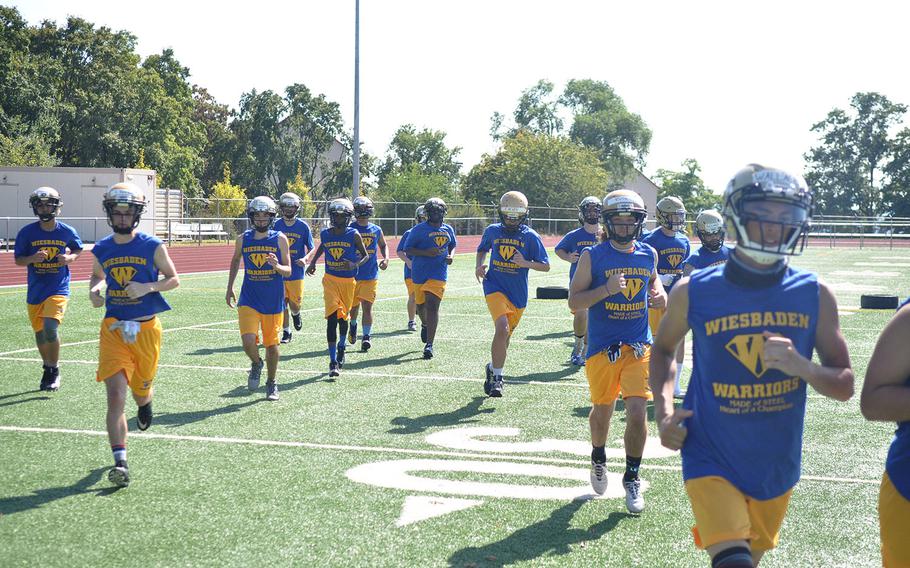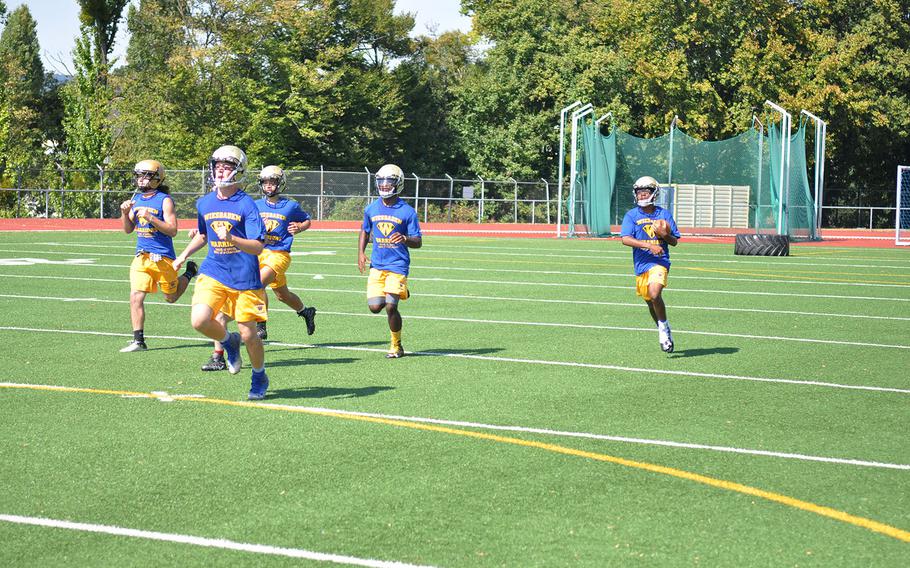 Fifth in a series of looks at high school football camps around Europe.
WIESBADEN, Germany -- Were he ensconced as the longtime leader of a successful stateside football program, Wiesbaden Warriors head coach Steve Jewell would have a system locked into place.
His team's signature style would be known and feared by opponents and admired by supporters. Local youth players would know what would be expected of them when their time arrived. Each fall, players would compete to win a well-defined job.
Instead, Jewell is the longtime leader of a successful DODEA-Europe football program, and such stability is all but impossible to construct atop the shaky foundation of an overseas gridiron.
Jewell never knows the nature of the team that will gather for camp each August; every year brings a new group of prospects with varying levels of talent, experience and inclination for the sport, hopefully with a few reliable returnees as a starting point.
"We craft the strategy around the player," Jewell said. "That's always been my philosophy."
That's the predicament the Warriors face each fall, and 2018 is no different.
"I'm still toying with what we're going to do," Jewell said. "We'll run a little bit of a lot of things."
The presence of senior quarterback Josh Blake expands Jewell's options considerably. Athletic and versatile, Blake can be a devastating force as a passer and runner in nearly any offensive scheme, particularly Jewell's preferred spread formation. The problem, however, is assembling an offense around him capable of maximizing Blake's impact, especially on a team that likely won't have the positional depth of previous Warrior contenders.
"He's going to have to shoulder a lot of the load," Jewell said of Blake. "He's going to do a lot of things for us."
Like the head coach, the Warriors' returning quarterback spent the summer in a state of uncertainty. But Blake, even in the early stages of the process, is confident this new group of Warriors will develop into a dangerous offensive unit.
"You just have to wait until you show up to the first day of practice and see what you have. I think we're looking really good to run any formation we want to run."
All of this annual unpredictability, ironically, has led to consistently excellent results for the Warriors. Wiesbaden qualified for every European championship game over a four-season stretch through 2016, including a 2013 victory. That streak ended by a narrow margin last season as archrival Ramstein claimed a 13-6 semifinal victory.
While history positions Wiesbaden as a perennial force in Division I football, the Warriors aren't assuming any such thing.
"Right now, I'd say we're in between," Jewell said of his team's status in the early days of its preseason camp. "We'll have to figure it out."
Twitter: @broomestripes