Europe's top volleyball players show off skills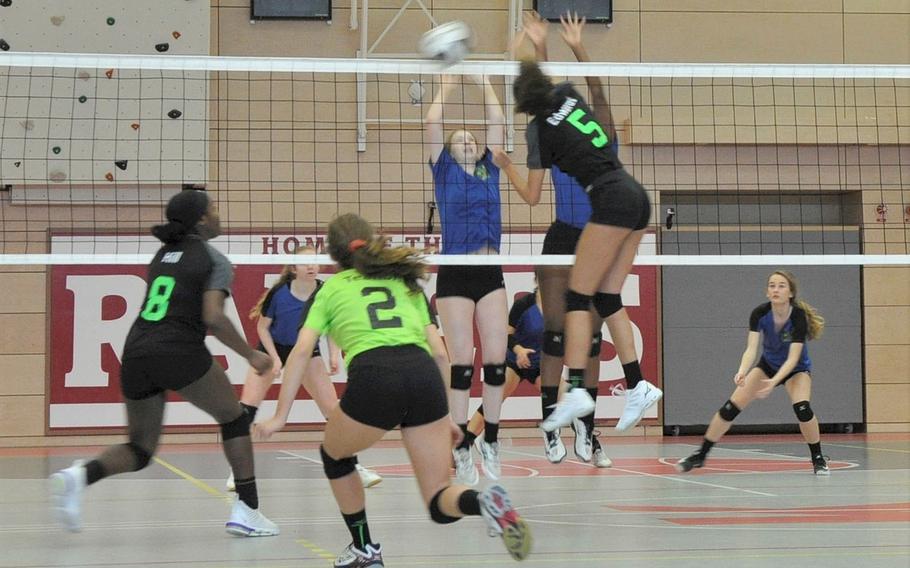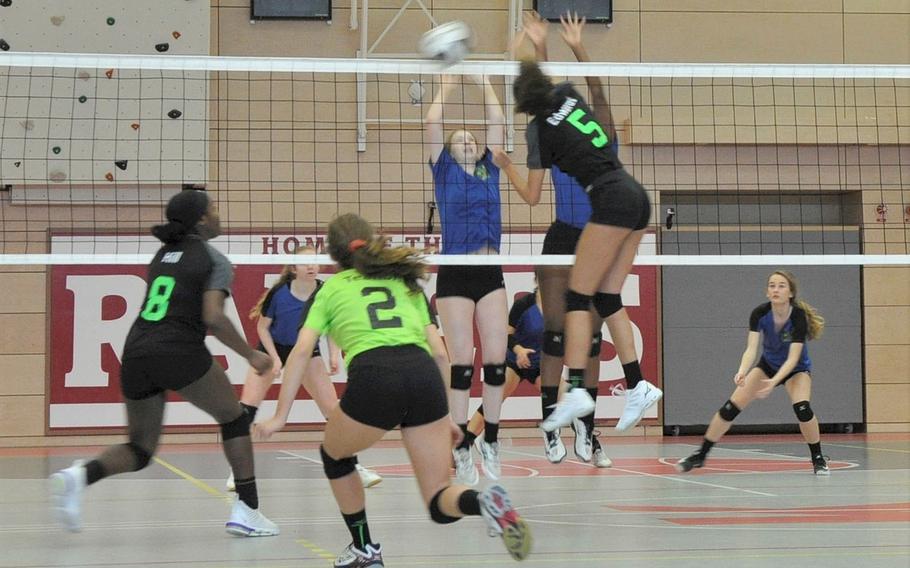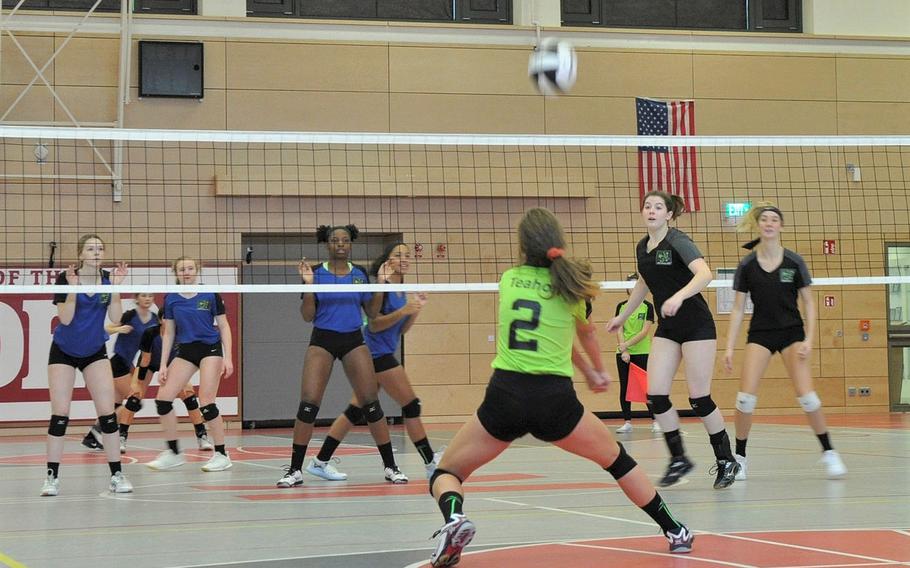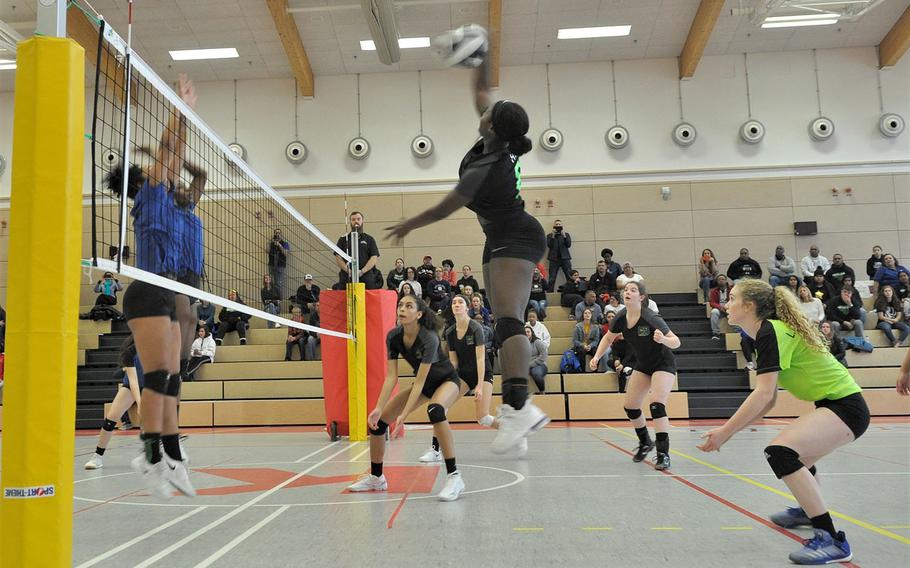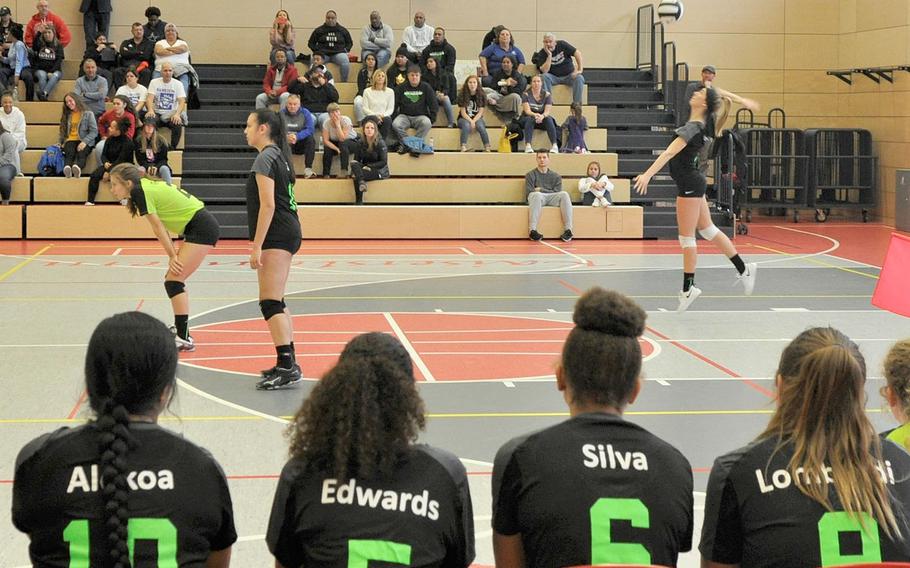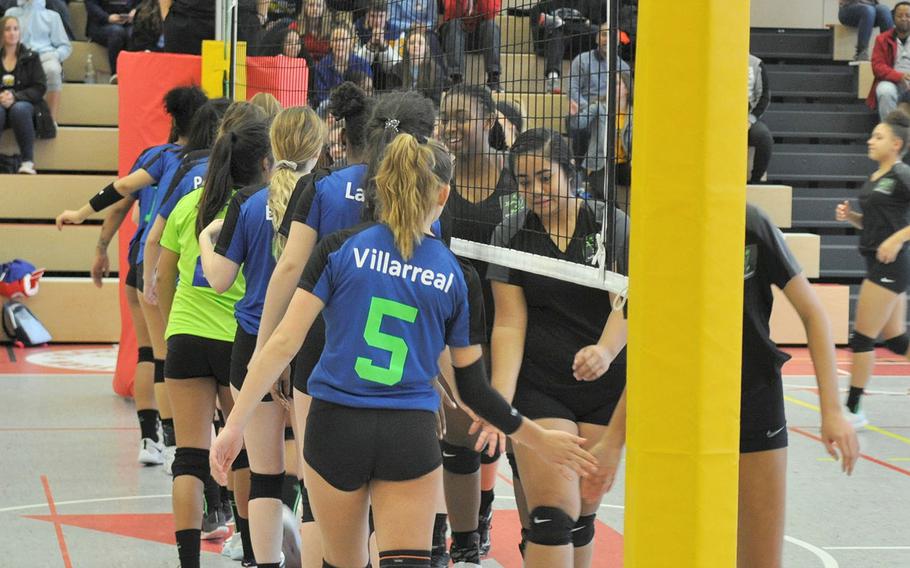 DODEA-Europe volleyball standouts gathered this week in the Kaiserslautern Military Community for the organization's fifth annual all-star event, capped Saturday by a pair of matches at Kaiserslautern High School.
A total of 32 junior and senior standouts from 16 schools across all three DODEA-Europe divisions were selected for the honor, including alternates.
Recently crowned Division I champion Ramstein earned an event-high four all-star selections, while Division I runner-up Stuttgart followed as one of several schools with three players on the roster.
The week's schedule included practice sessions and team-building exercises ahead of Saturday's two main-event matches.
Black Team S Hope Minor, SHAPE S Lindsey Sharp, Stuttgart MH Cassy Edwards, Wiesbaden MH Mikyla Harkley, Aviano MH Skye DaSilva-Mathis, Stuttgart OH Kayla Silva, Vilseck OH Julia Lombardi, Vicenza OH Jahnessa Hill, Vilseck OH Yosleen Alokoa, Hohenfels OH Makenna Zielske, Kaiserslautern LIB Lydia Coddington, Ramstein LIB Keena Teahon, Spangdahlem Coach Brian Swenty, Vilseck Coach Kandel Baxter, RamsteinBlue Team S Camilla Boyett, Alconbury S Isabella Coddington, Ramstein MH Gina Popovich, Kaiserslautern MH Tamiya Bruce, Ramstein MH Rebekah Heckert, Vilseck OH Rebecca Lagares, Kaiserslautern OH Shaykyra Hopkins, Lakenheath OH Audrey Villareal, Naples OH Averi Chandler, Sigonella OH Karen Kosinski, Stuttgart LIB Emily Young, Wiesbaden LIB Lexie Serrato, Baumholder Coach John Kohut, Vicenza Coach Bailey Schmitt, Spangdahlem Coach Michael Gros, AvianoOther selections S Jennifer Oppliger, Spangdahlem S Julia Ridgley, Vicenza MH Chenoa Gragg, Vicenza MH Alynna Palacios, Wiesbaden OH Giselle Stake, Ramstein OH Romina Ruzskin, SHAPE OH Hannah Hite, Brussels LIB Abigail Prestridge, SHAPE