Europe's top golfers to square off in fall's first championship
by
Kent Harris
October 5, 2020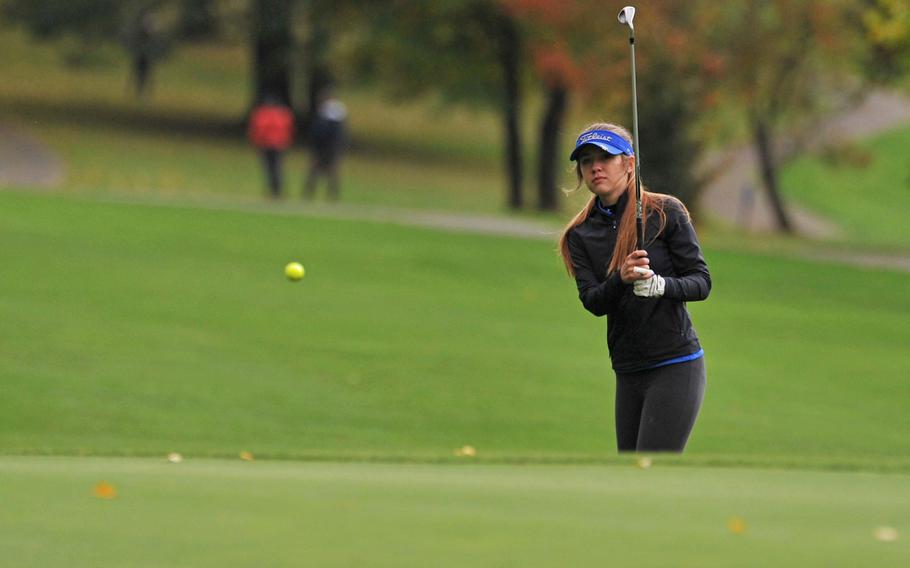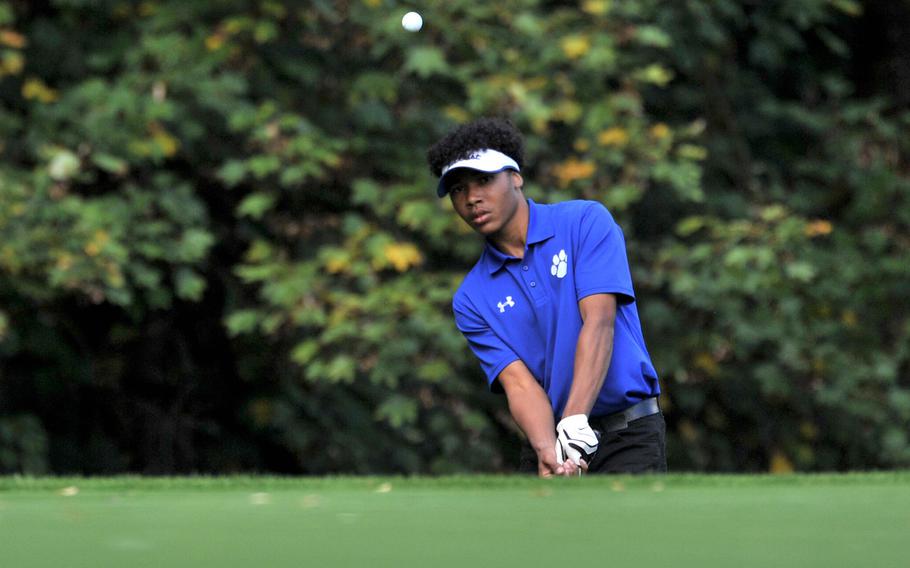 It might be weather more suited for ducks than golfers. But that won't stop 28 high school golfers from competing for DODEA-Europe titles on Wednesday and Thursday.
The abbreviated fall season's first championships will be held at Rheinblick Golf Course, with a forecast of more rain, more cold and more wind than golfers usually prefer.
"A little cold and rain," Wiesbaden coach Andrew Goldie said. "That would mirror conditions like it was last year."
Wiesbaden sophomore Clayton Shenk started off his high school career with a title a year ago, earning a 36-hole score of 86 via a modified Stableford scoring system. Unlike traditional golf scoring, those getting the fewest strokes on each hole are awarded more points.
Shenk's total was nine better than Ramstein's Ben Todman. Todman's teammate, Micah Webb, was another 13 points behind. Besides those three, four other golfers who finished in the top 10 a year ago are back.
Webb finished first last week in a regular season matchup, followed by Todman and Shenk. So any of the top three could be considered a favorite.
Vilseck's Rian Ritter was fourth last year. And Goldie said Wiesbaden's Gilbert Bustillo, a senior transfer from New Mexico, shouldn't be counted out.
While experience is expected to reign on the boys side, Wiesbaden's Heidi Johnson is the top girls' finisher from a year ago, though she was fifth – 31 points behind senior champion Anniston Fees of Vilseck. Johnson's freshman teammate Alyssa Shewell and young competitors from Kaiserslautern and Ramstein are also expected to contend.
Goldie said weather could be a factor in several ways.
"The course is just different" when it rains, he said. "Club grip is going to be important."
So is the ability to handle frustration with conditions.
"Every single shot, every single hole is a new opportunity," Goldie said.
Harris.kent@stripes.com
Twitter: @kharris4stripes