Early season showdown goes Royals' way
by
Gregory Broome
September 15, 2018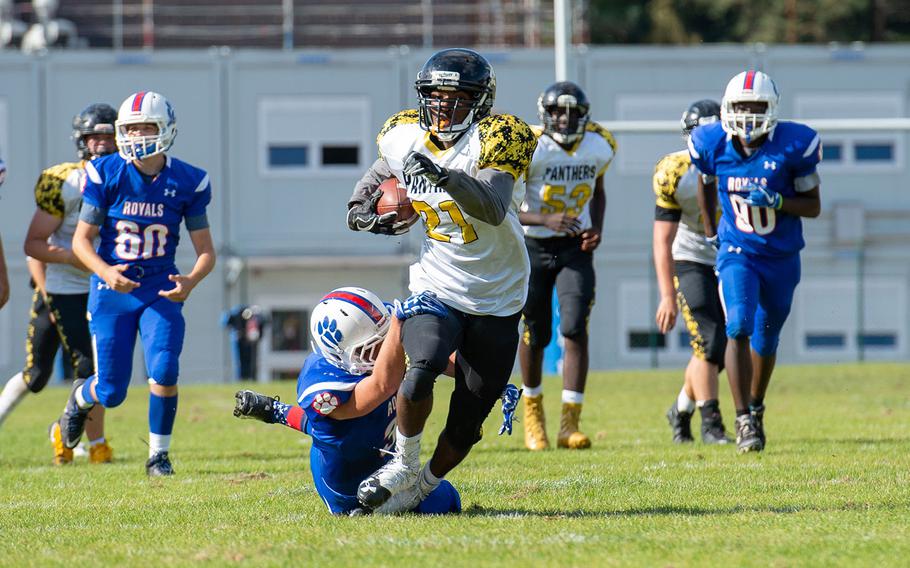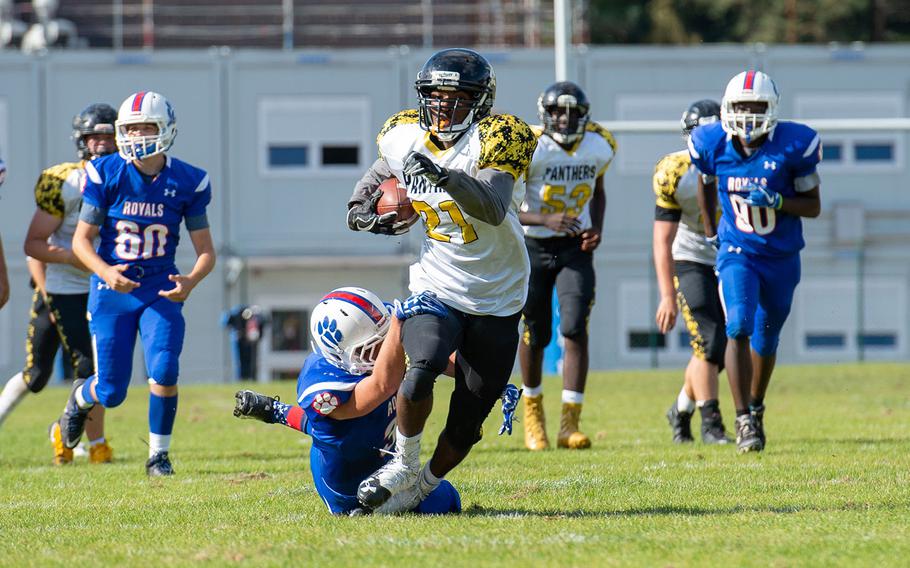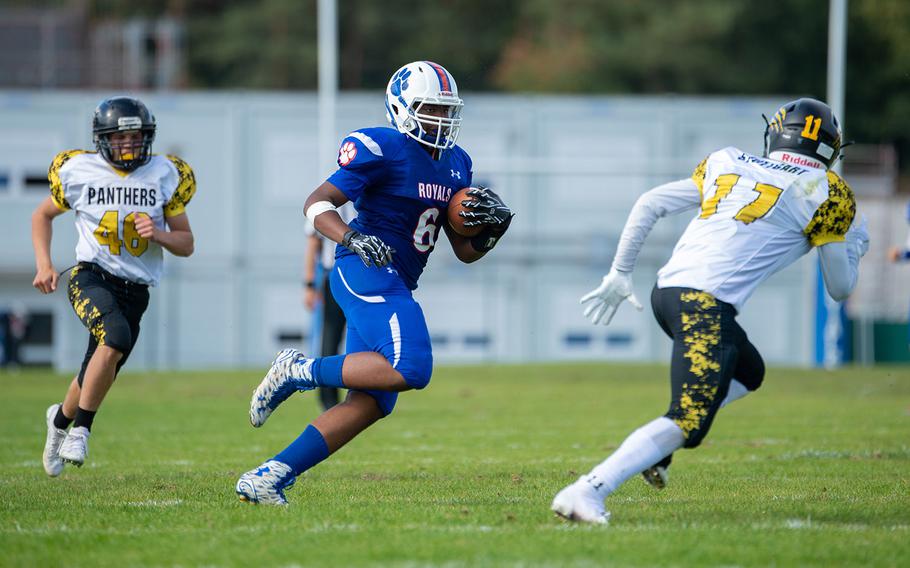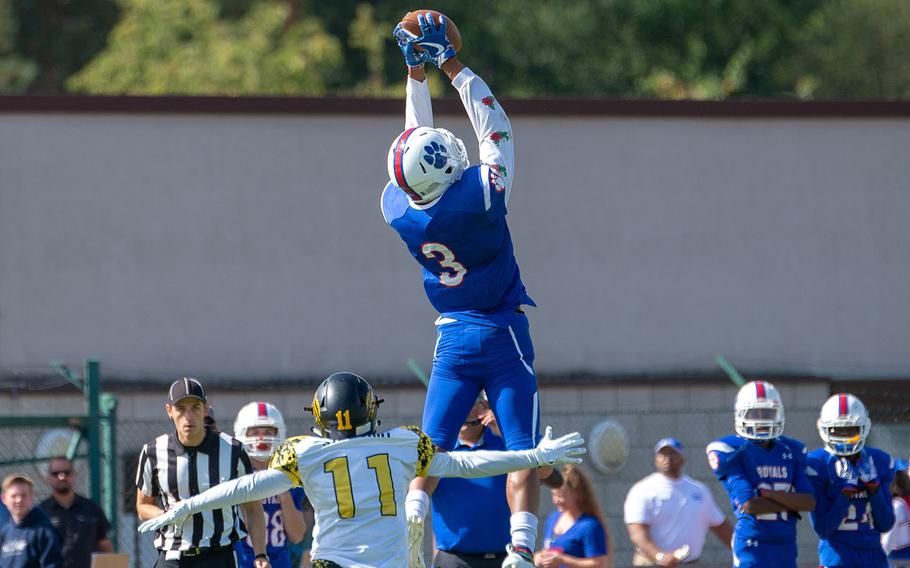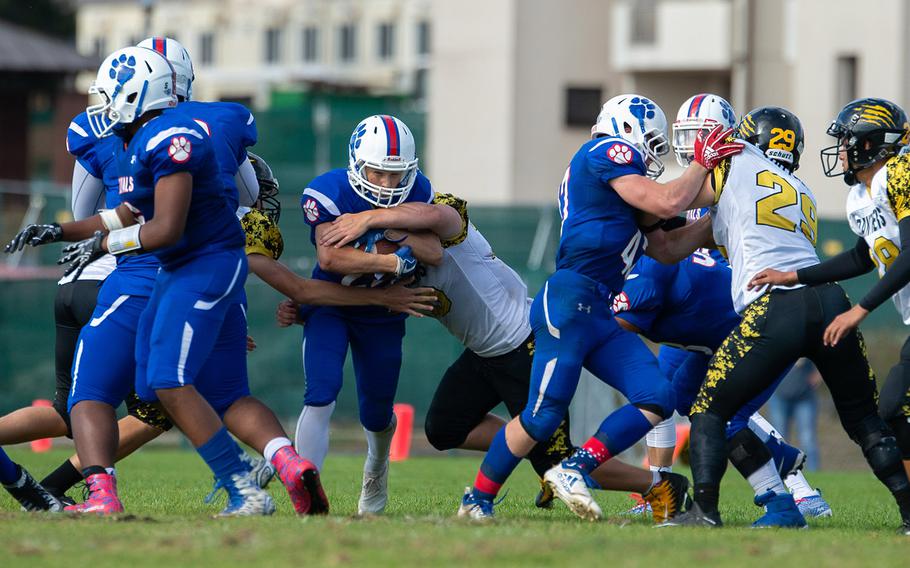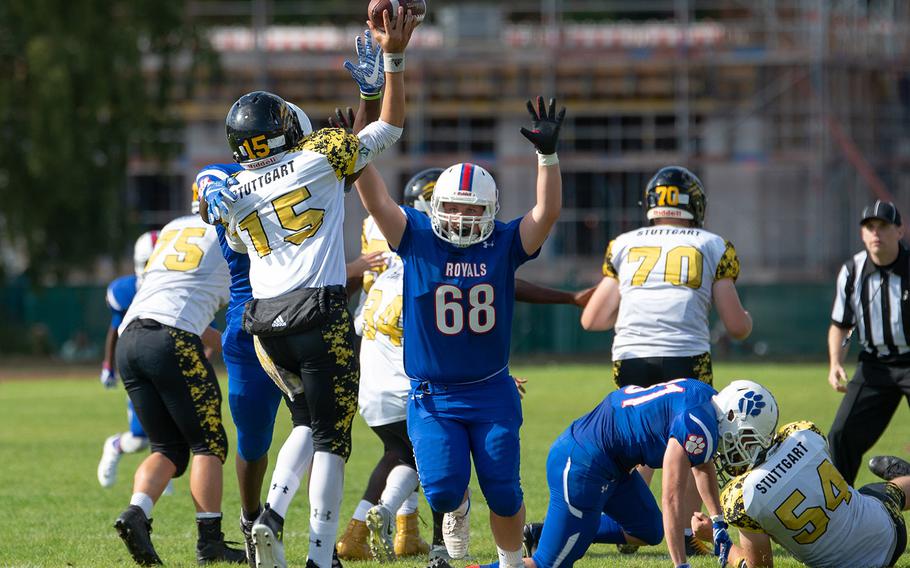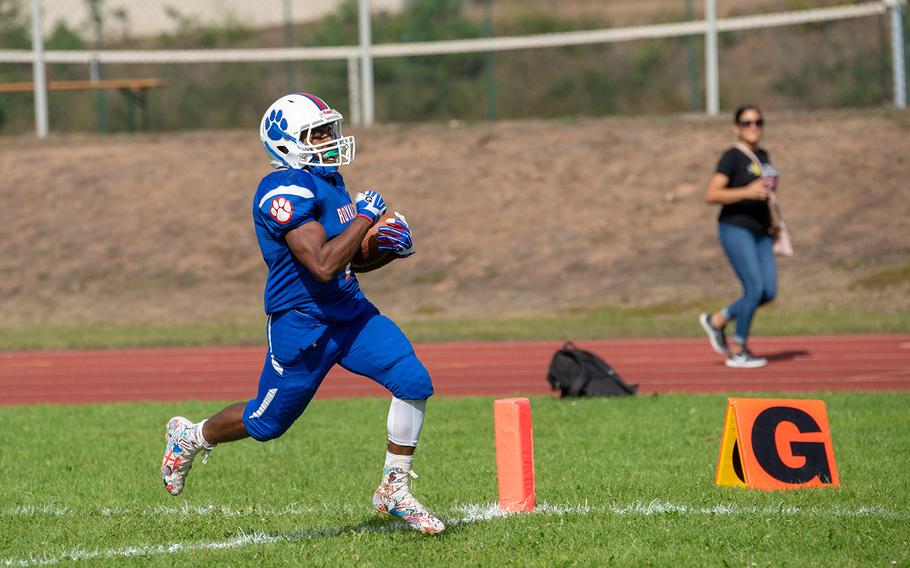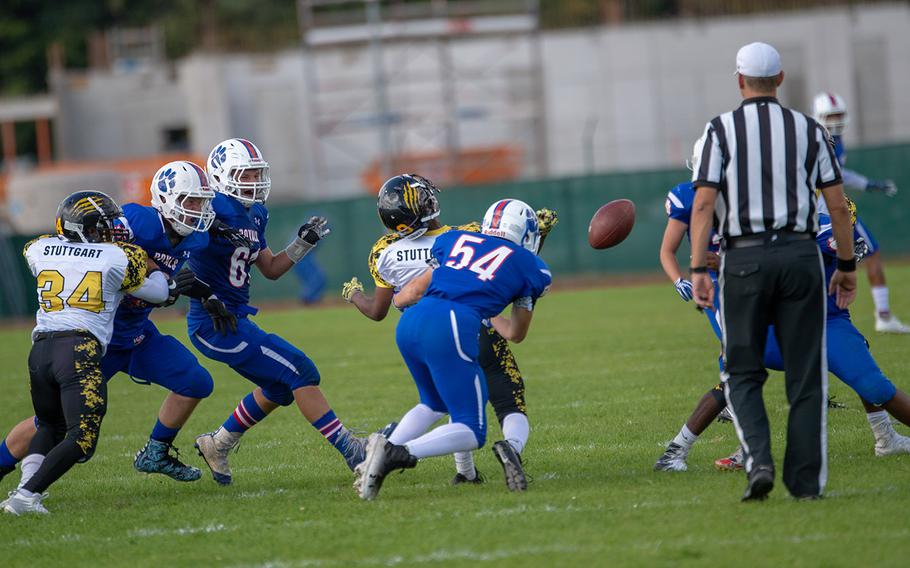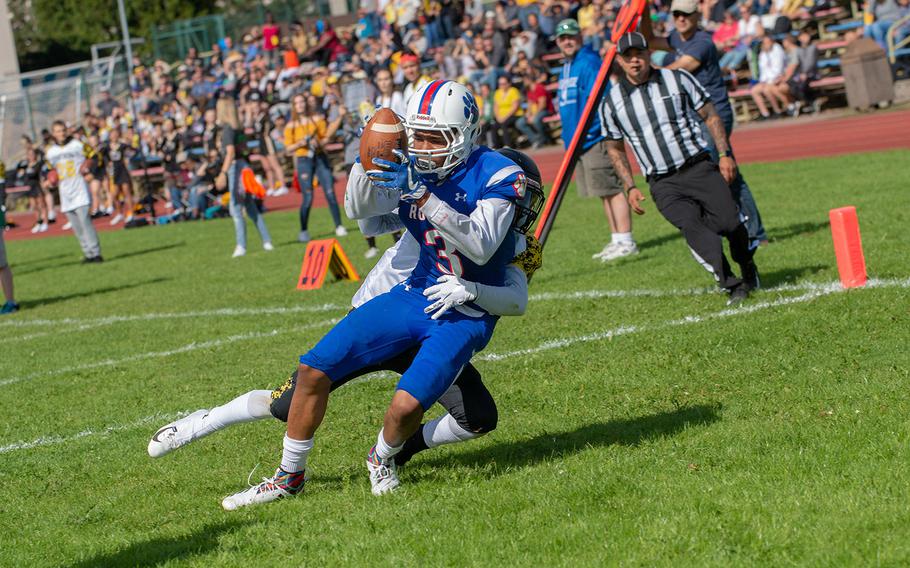 The fierce Ramstein-Stuttgart rivalry has produced some of the most memorable games in recent DODEA-Europe football history.
Saturday's won't be recorded among them.
The rematch of last year's Division I championship game turned into a romp for the host Ramstein Royals, who routed the Panthers 41-19 to earn a measure of revenge for Stuttgart's 2017 title win.
Ramstein was already feeling positive after handling Kaiserslautern 39-8 in last weekend's non-conference opener. But Saturday's performance - against the defending champions and with playoff positioning at stake - was even more encouraging for the Royals.
"Our kids came out and played real hard. They played as a team, which was really nice to see," Ramstein coach Carter Hollenbeck said. "I'm really excited right now."
Stuttgart's experience was the inverse of that, as coach Billy Ratcliff struggled to immediately find positives from the disappointing effort.
Stuttgart was plagued throughout by penalties and turnovers. That steady stream of miscues sabotaged any chance it had of hanging with the relentless Royals, who put the game away by outscoring the Panthers 34-0 over the second and third quarters.
"We made a lot of dumb mistakes," Ratcliff said. "You've got to make enough plays on the field and we just didn't do it."
The home team had no such issues as Ramstein is quickly rounding into form on both sides of the football.
Offensively, new quarterback Jakob Steinbeck orchestrated an offense that is flush with weapons, from running backs JJ Little and Dom Arizpe to towering wideouts Naser Eaves and Jason Jones Jr.
Steinbeck completed 12 of 18 passes for 158 yards and three touchdowns, while Eaves hauled in five catches for 82 yards and two touchdowns and Arizpe collected 107 yards and two touchdowns on 10 carries.
On defense, the Royals frustrated Stuttgart's every attempt to break out of its malaise, harassing the Stuttgart backfield, gang-tackling its ballcarriers and smothering its potential receivers.
Cole Strom led the Royals with eight tackles, while Bailey Holland and Kyle Lloyd added six apiece.
Ramstein lineman Logan Ridenbaugh said his team was thoroughly prepared to "eliminate the threats" the Stuttgart offense presented.
"We worked on that all week. Just so we have the variety, so if they do throw something new...we can always counter."
The win was particularly rewarding for the Royals with the memory of last season's title-game loss to these Panthers still fresh. Holland said he wanted to "destroy"
Stuttgart; after accomplishing that Saturday, he sees no reason why Ramstein can't go on to claim its crown.
"If we're able to defeat the reigning champs, we should be able to go all the way," Holland said.
The game, along with Saturday's Wiesbaden-Vilseck and Kaiserslautern-Lakenheath matchups, were the first of the DODEA-Europe Division I season to count towards playoff contention after a non-conference opening weekend. The top four finishers in the round-robin regular-season advance to the Oct. 27 semifinals.
Ramstein visits Vilseck next weekend, while Stuttgart travels to Lakenheath.
Twitter: @broomestripes