Dragons continue to hold their own against larger foes
---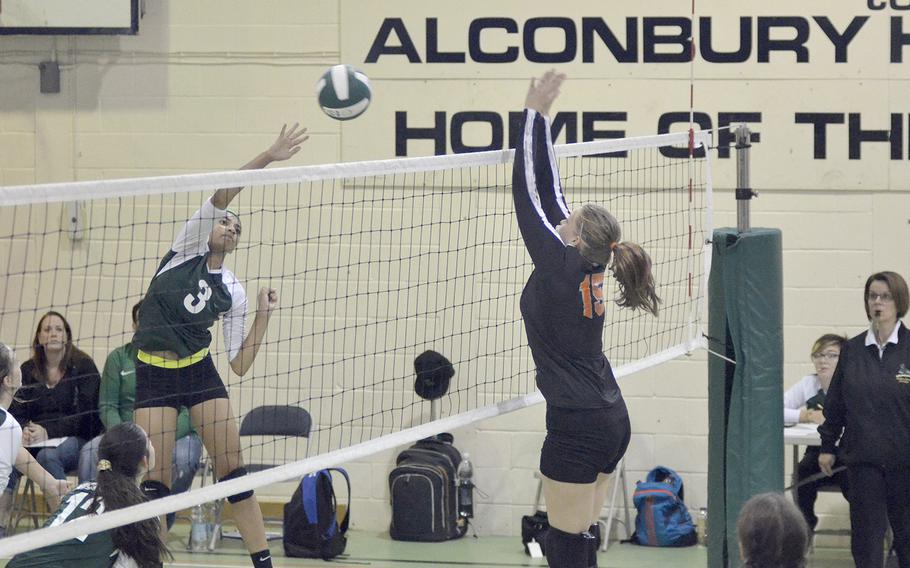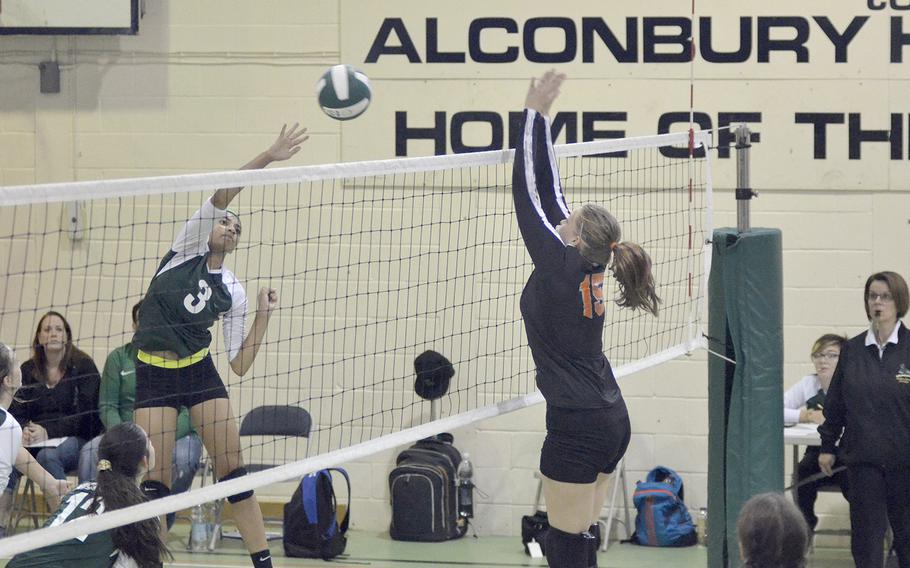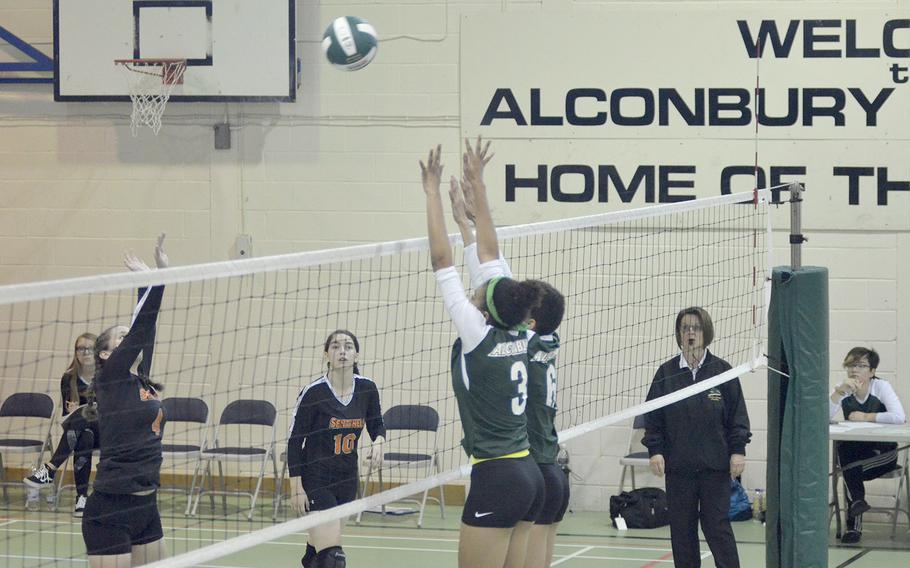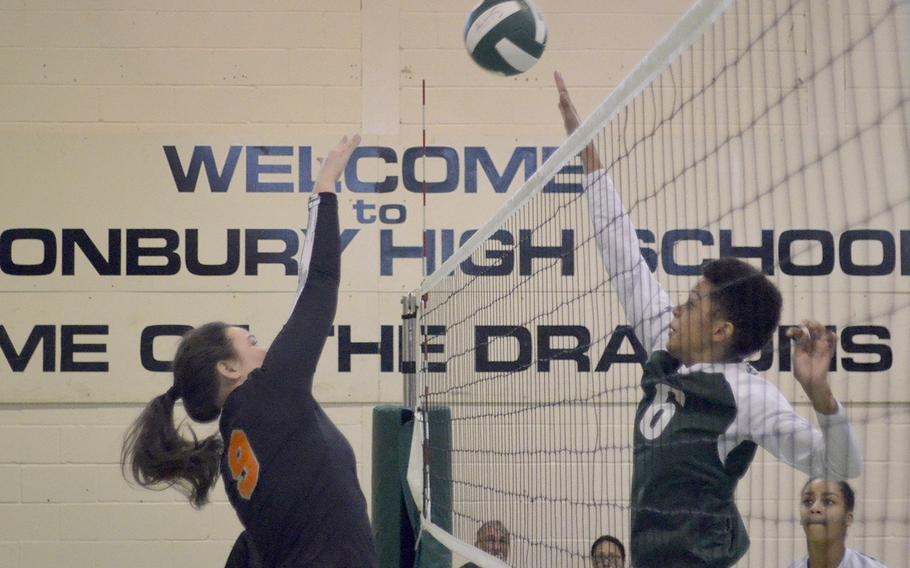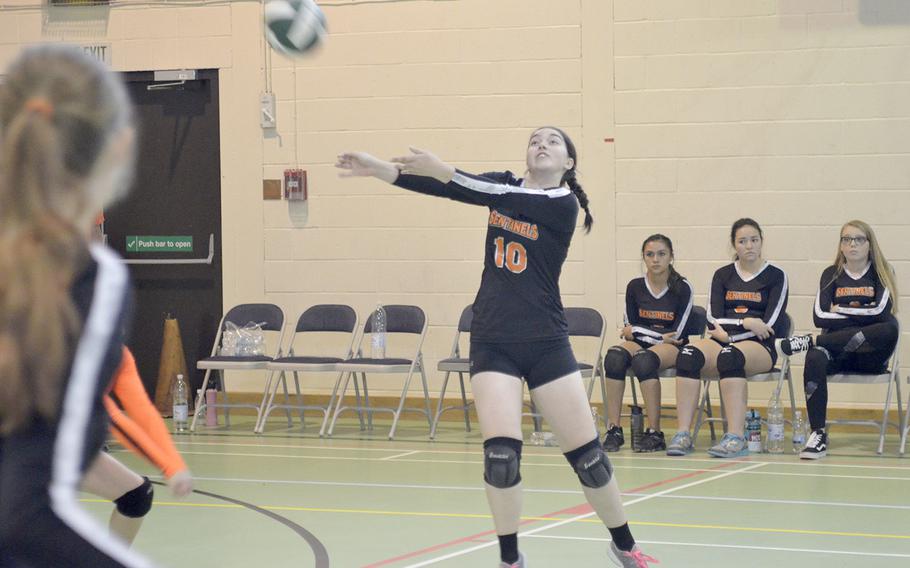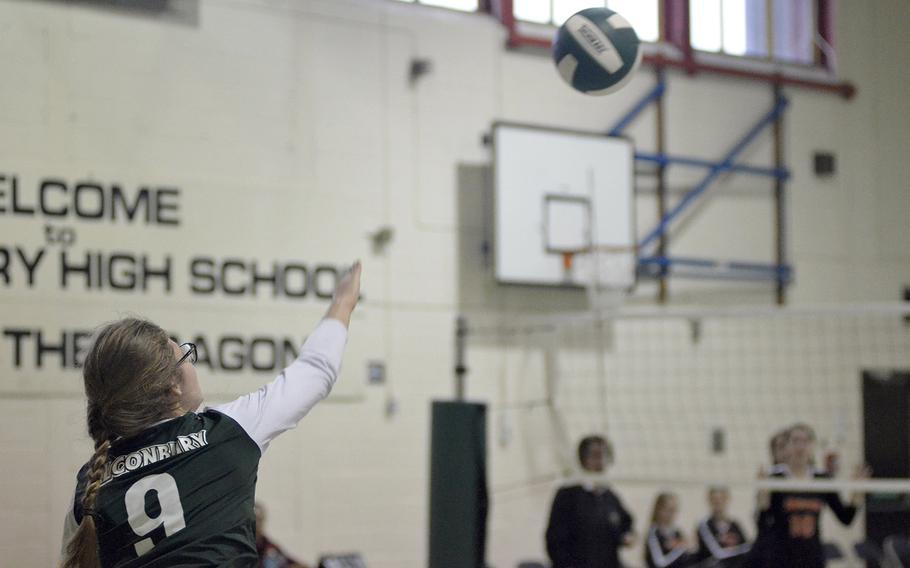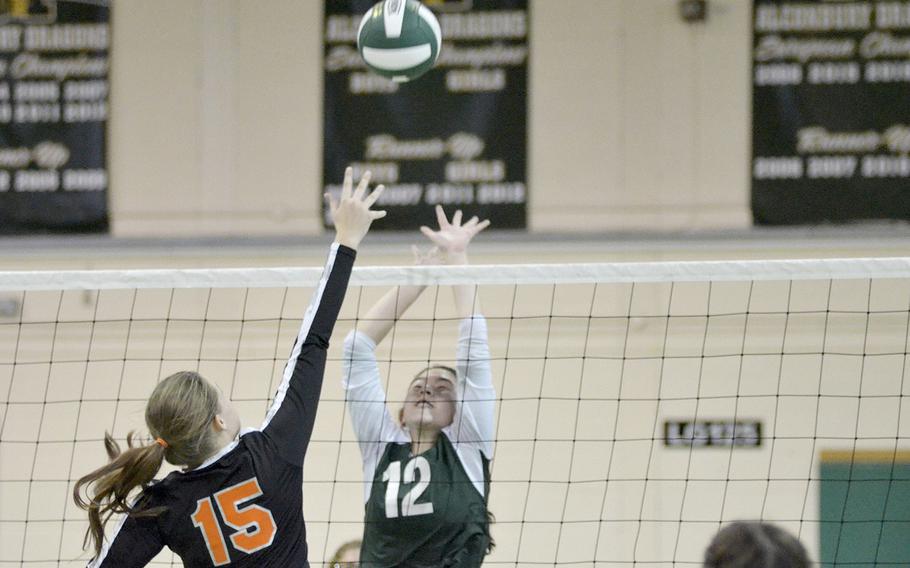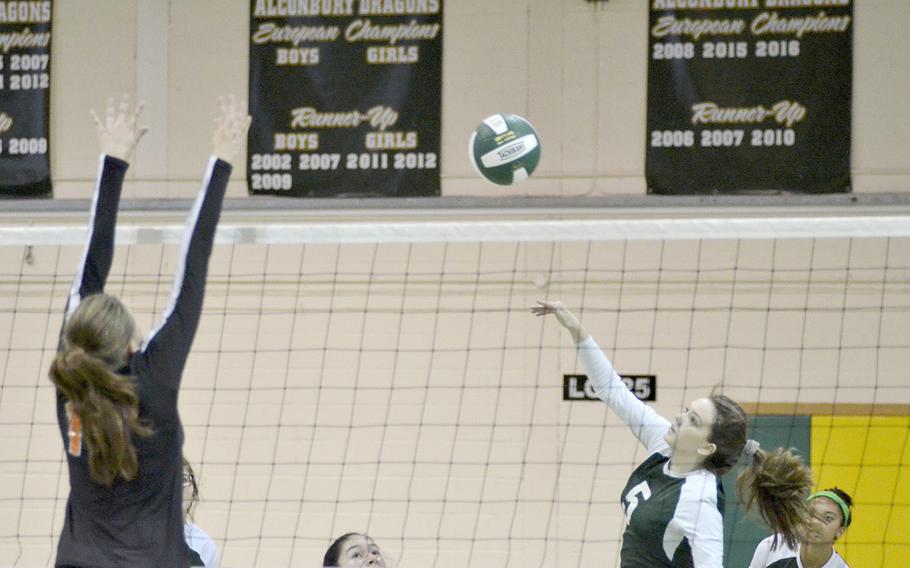 RAF ALCONBURY, England — The Alconbury Dragons earned a quick 25-13, 25-14, 25-18 victory over Spangdahlem on Saturday.
With five returning players from last year and two freshman playing varsity, the Dragons are starting the season off strong.
"I think they really gel well and have good attitudes," coach Elizabeth Ashley said. "Having the new talent is helpful to us because it makes the returners take them under their wing and teach them about how to play the game."
Camilla Boyett had five aces, five kills and nine assists, Vera Debbins had four aces, two kills and six assists, and freshman Alynna Palacios had three aces and five kills.
Alconbury rookie Palacios helped set the pace for her team with a set-winning kill in the first set.
"It felt good because now I know that my team can count on me," Palacios said. "They can now set me more and trust me more to get them points."
The Dragons sprinted to their wins in the first two sets with a stream of unanswered points. Spangdahlem held on longer in the final set, but couldn't counter Alconbury's aggressive high- risk, high-reward style.
"The big difference from last year is that they want to make the big competitive plays," Ashley said. "We were down a little bit in the third set, but that's because we were playing it too safe."
Alconbury hopes that a schedule full of higher Division opponents will better prepare it for the DODEA European Division III championship this year.
"When we get to Europeans our biggest competition will be Sigonella," Ashley said. "If we play Division I and Division II, that will make us a stronger program, so when we hopefully make it into the finals against Sigonella we'll be able to take them."
Twitter: @Howard_Stripes
---
---
---
---