Tennis preview
Dozens in the chase to sit in vacated thrones
---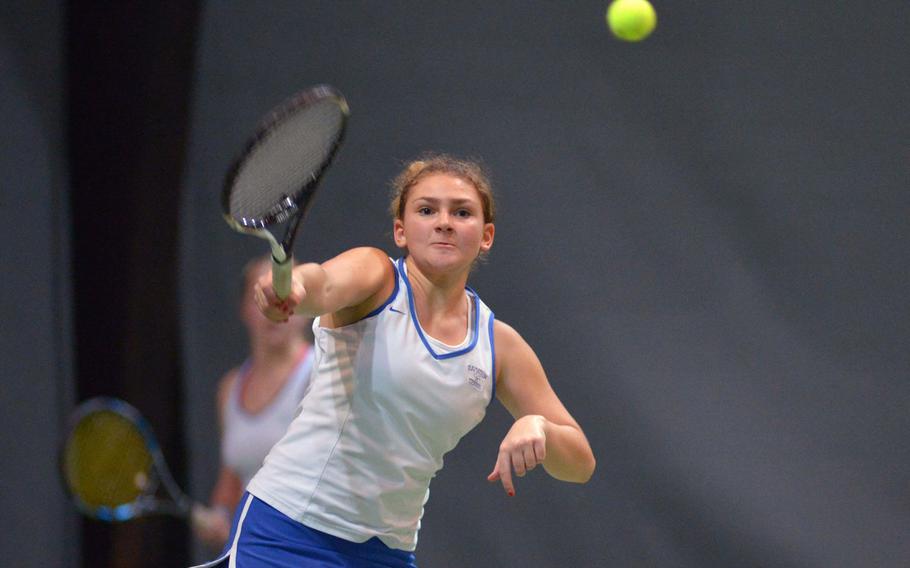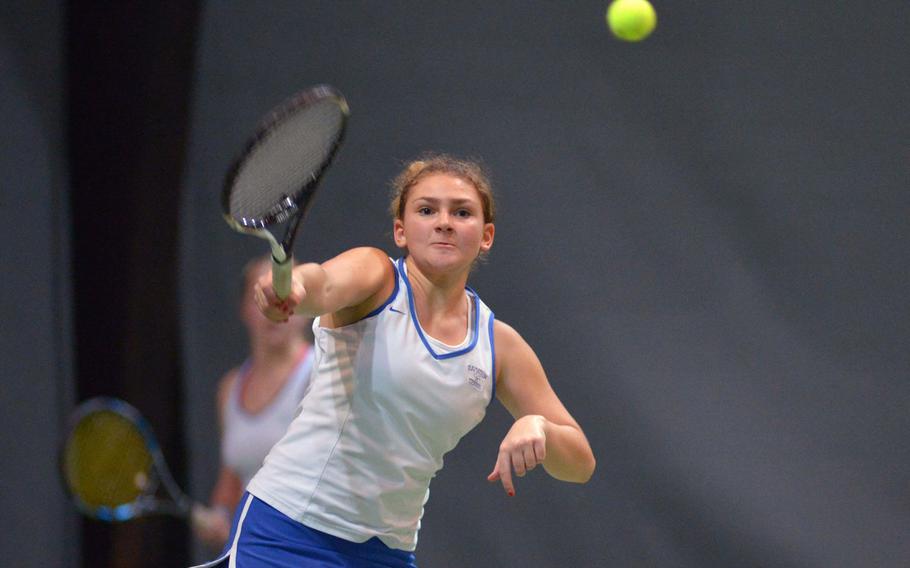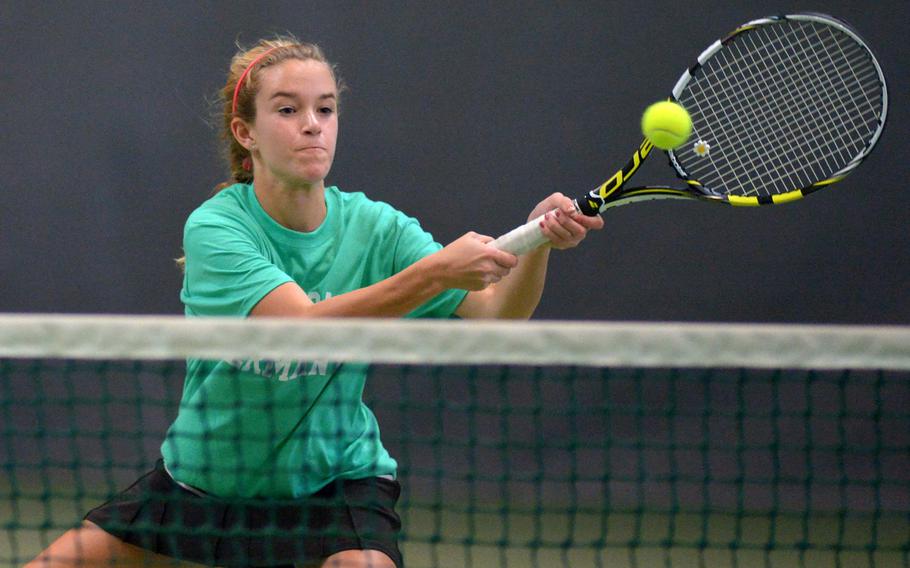 High school tennis players across the continent won't lack motivation this fall.
Two vacant European singles championships await at the end of the DODEA Europe tennis season, which starts Saturday at six sites across Germany, Italy and Belgium and runs through the European tournament Oct. 27-29 at Wiesbaden.
And the openings aren't limited to the singles ranks. Stuttgart and ISB plan to tap into European championship doubles pairings to replace their departed solo champs, leaving the boys and girls doubles titles equally in play.
GirlsAs many DODEA Europe tennis elites have before her, two-time European girls singles champion Marissa Encarnacion has transitioned into the more deeply competitive world of German and international play, thereby forgoing her prep eligibility this fall.
Meanwhile, Anouchka Laurent Josi won't return for International School of Brussels after falling to Encarnacion in last year's final.
That creates an abundance of opportunity for this year's field of championship hopefuls.
Foremost among them is Stuttgart junior Kendall Smith, one half of the Panthers' 2015 European girls doubles championship unit. Smith has emerged as an enthusiastic leader for the Panthers girls, coach Daniel Bose said, and should transition well to the singles ranks this fall.
ISB, however, has its own new singles contender to replace departed star Josi. Raiders coach Bernard Deconinck identifies freshman Julia Shchukina as his team's new singles ace, and the program's impressive track record suggests she'll be an immediate force.
Smith is likely to see a familiar opponent in this year's tournament. Vicenza senior Kiki Sibilla is pursuing a solo title after her team fell to Smith's in last year's doubles final.
Ramstein, too, is rearranging the top of its depth chart. Junior Camryn Carswell is the new Royals ace after teaming with Amanda Daly to reach last year's European doubles semifinals. Daly, a junior, will team with senior Sophie Tomatz on the program's new No. 1 doubles outfit.
Other title hopefuls include Kaiserslautern's Anna McKenzie and Joey Whalen, Stuttgart's new doubles team of Hannah Cahall and Natasha Kruelski, Wiesbaden duo Grace Wagner and Gabi Diaz, Lakenheath junior Lucy Renfrow and promising Naples freshman April Sullivan.
BoysThe line of succession appears to be more straightforward in the boys singles bracket. Champion Fabian Sandrup Selvik has moved on, clearing the way for brother Felix Sandrup Selvik, a member of ISB's 2015 boys doubles championship team, to take over.
If it goes according to ISB's plan, sophomore Victor de la Faille and junior Yuki Takeuchi will then rotate into the available No. 1 doubles title, further strengthening the program's grip on DODEA Europe boys tennis.
Just don't expect the rest of Europe to capitulate. Experienced players form a deep field of boys singles contenders. That list includes seniors Henri Butler of Kaiserslautern, Carson Kreager of Ramstein, Jacob Liebert of Lakenheath, John Sullivan of Naples and Keegan Harrison of Wiesbaden as well as Stuttgart junior Bradley Russell. Stuttgart seniors Mitchell Corley and Sean Bushong and Kaiserslautern seniors Tristan Bueler and Marcus Hunt bring similar experience to the boys doubles field.
Twitter: @broomestripes
---
---
---
---