Defending champ Sentinels largely starting over
by
Gregory Broome
August 31, 2018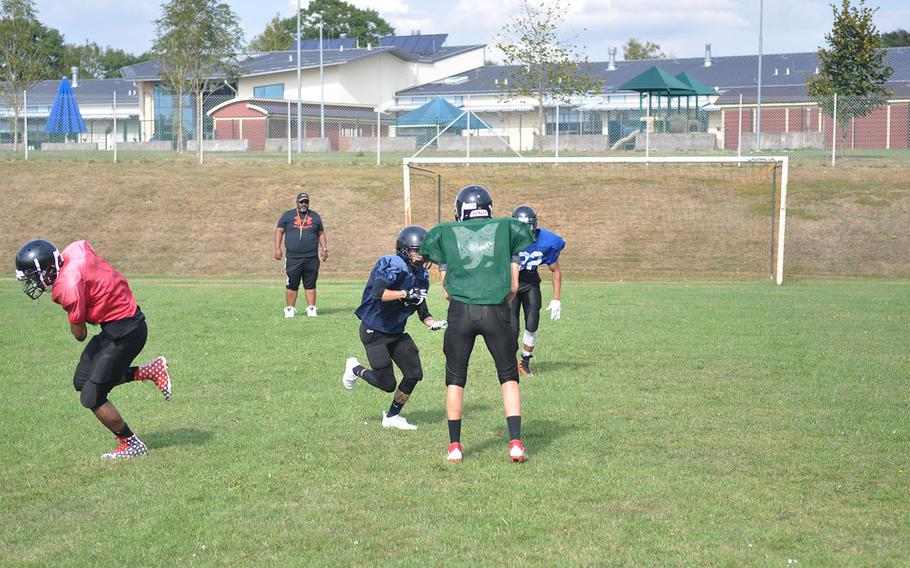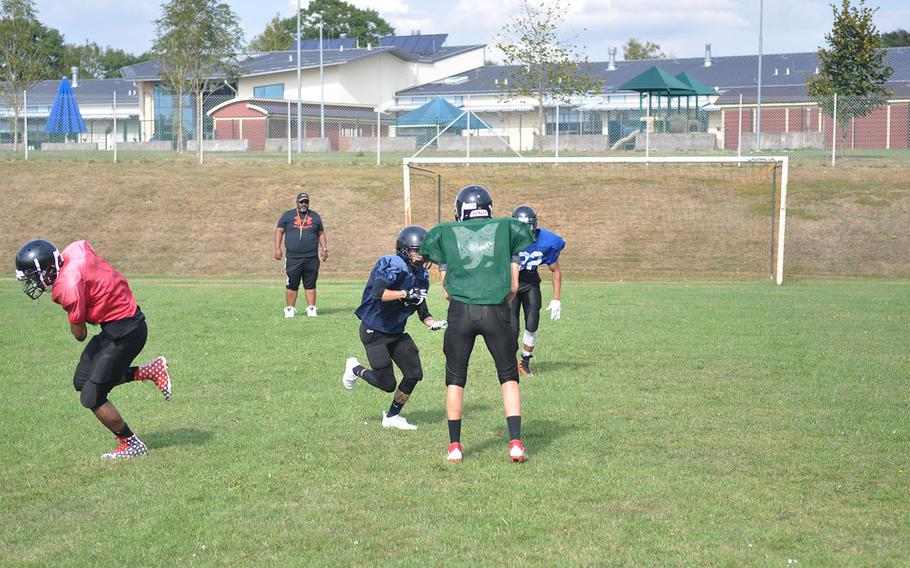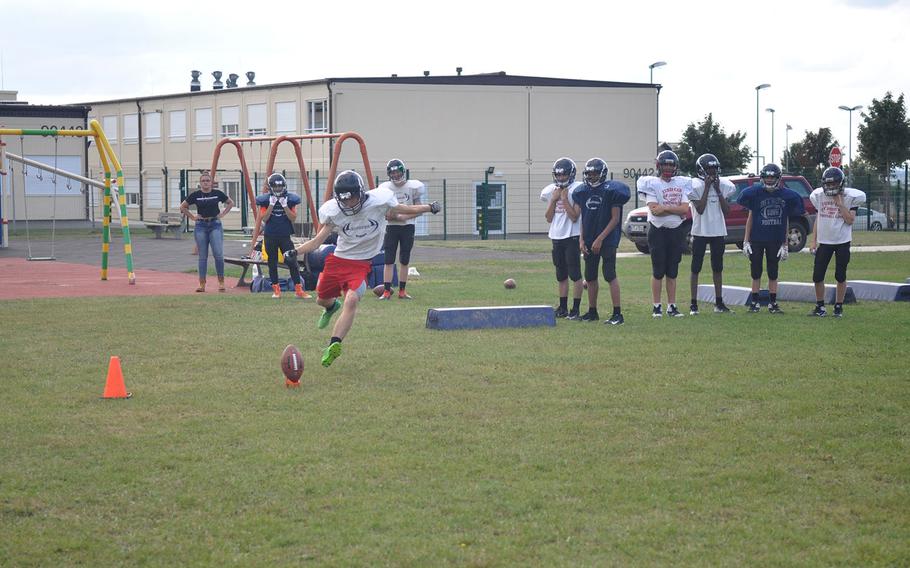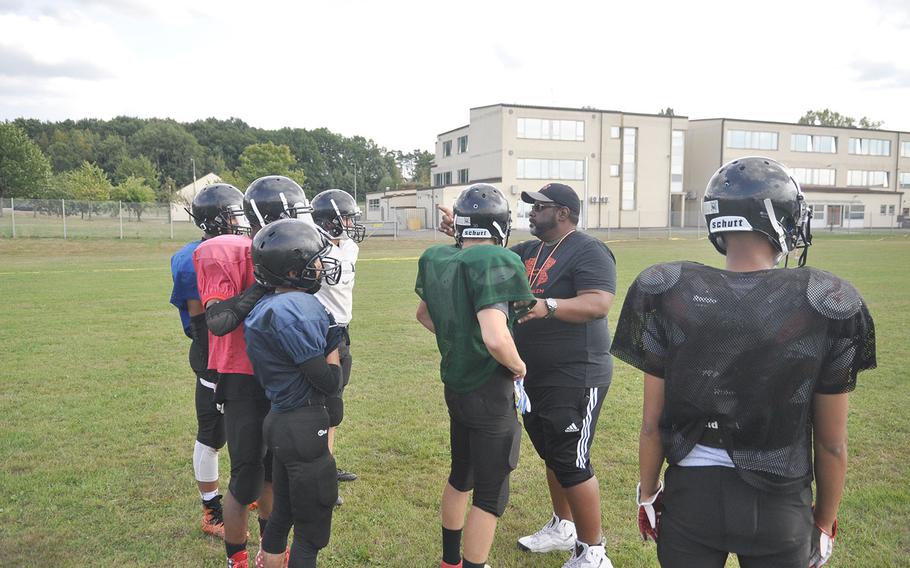 Ninth in a series of looks at high school football camps around Europe.
It's a new era for one of DODEA-Europe's most successful prep football programs.
Again.
A year after relocating, retiring the historic Bitburg Barons brand and relaunching as the Spangdahlem Sentinels, the Division II powerhouse is navigating a new transition this fall. Mike Laue, one of DODEA-Europe's most accomplished coaches in any sport, stepped aside this summer, handing the program over to school athletic director and longtime football assistant Chris Howard.
Laue called the decision a "personal" one and didn't rule out a potential return to the sideline, saying that was "to be determined at a later time."
But the time is now for Howard and the Sentinels to continue their resurgence as a Division II dynasty. The program dipped out of the divisional elite after a Laue-led four-year run of championship dominance ended in 2012, missing the next four European championship games before reclaiming the crown with an undefeated 2017 season capped by a 36-19 defeat of Rota in the title game.
Howard doesn't plan to abandon the physical, run-based approach that became the Sentinels' signature style over the course of those title reigns.
"We plan on starting off with a similar scheme and then seeing what we can build on," Howard said, citing established playmakers Javian Rouse and Deon Montgomery and two-way lineman Iesan Retka as centerpieces of the offensive attack. "We have a couple of wrinkles. It's not all the same."
Unfortunately for the Sentinels, that applies to the team's personnel as well. Traditionally among the more robust non-Division I programs in terms of camp turnout and roster size, Spangdahlem this year is facing the same numbers crunch that has been an annual concern for many of its small-school peers. At one point this summer, Howard researched six-man football in case the Sentinels were forced to play that version of the sport in Division III this fall.
Howard expects to field a roster of 22, a few bodies over DODEA-Europe's threshold for 11-man ball. But the streamlined roster presents challenges that will persist all season.
"I don't have the size like we used to have, that's for sure," Howard said. "We're looking at using the speed we have with the line that we do have, and then trying to make the most of it."
Twitter: @broomestripes