European wrestling championships
Contenders assert themselves on opening day
---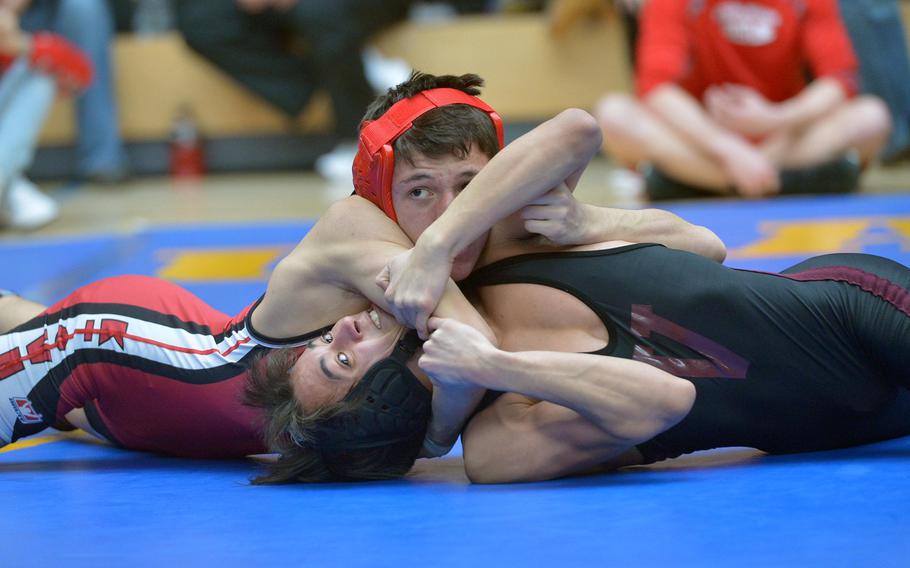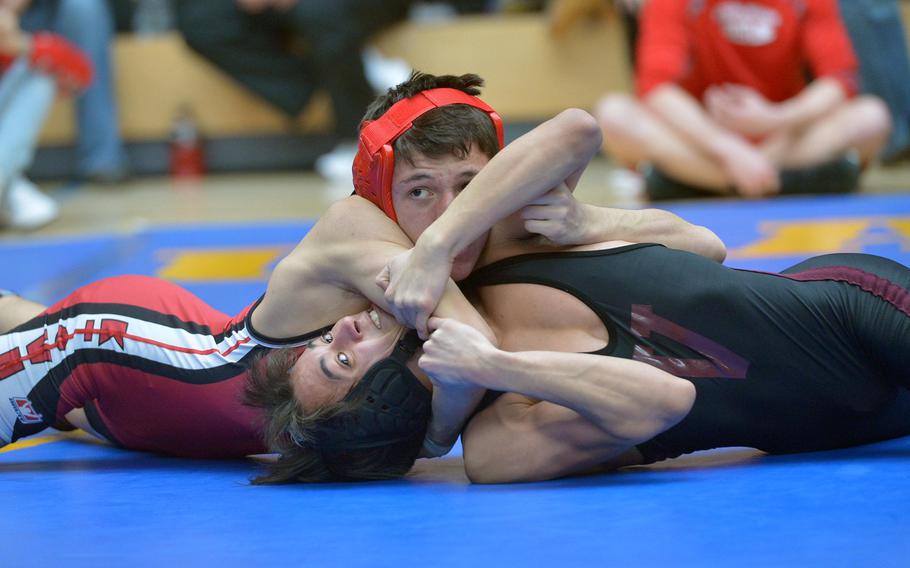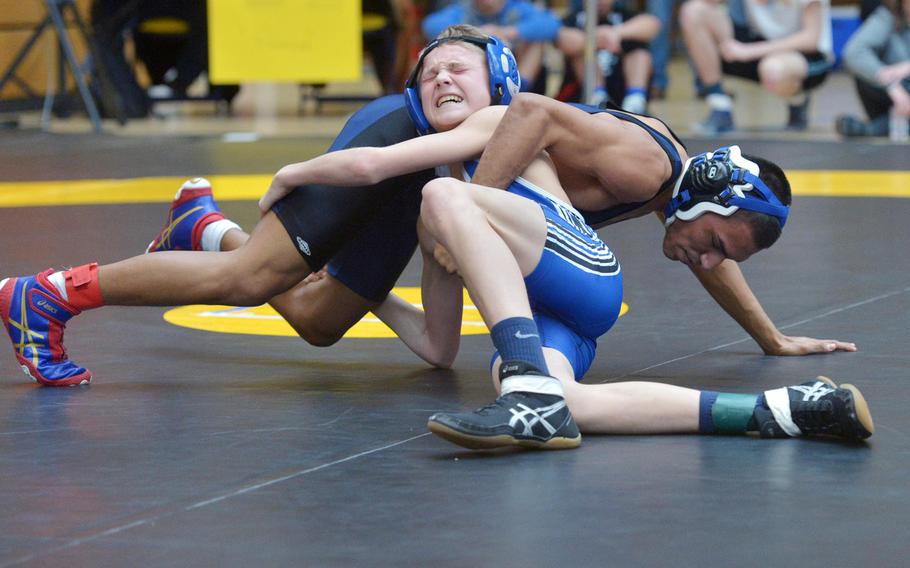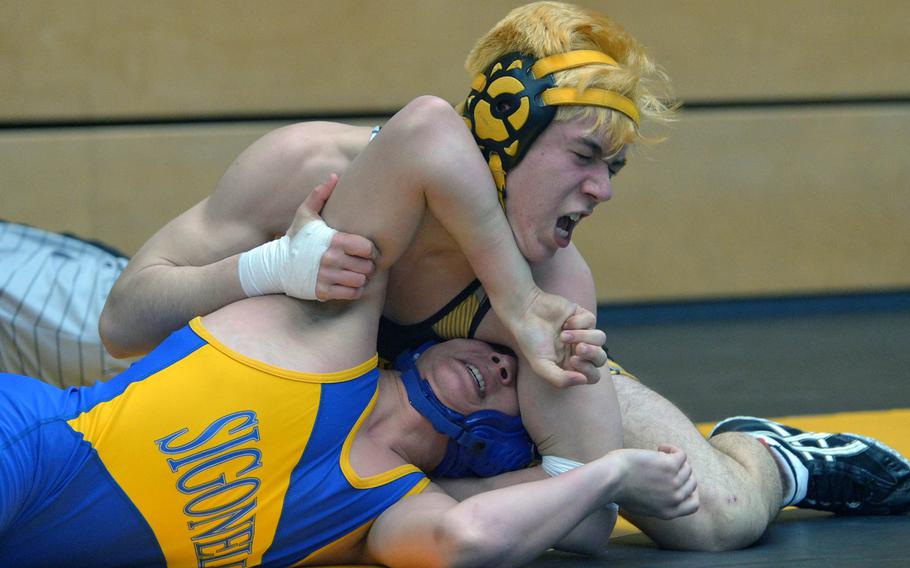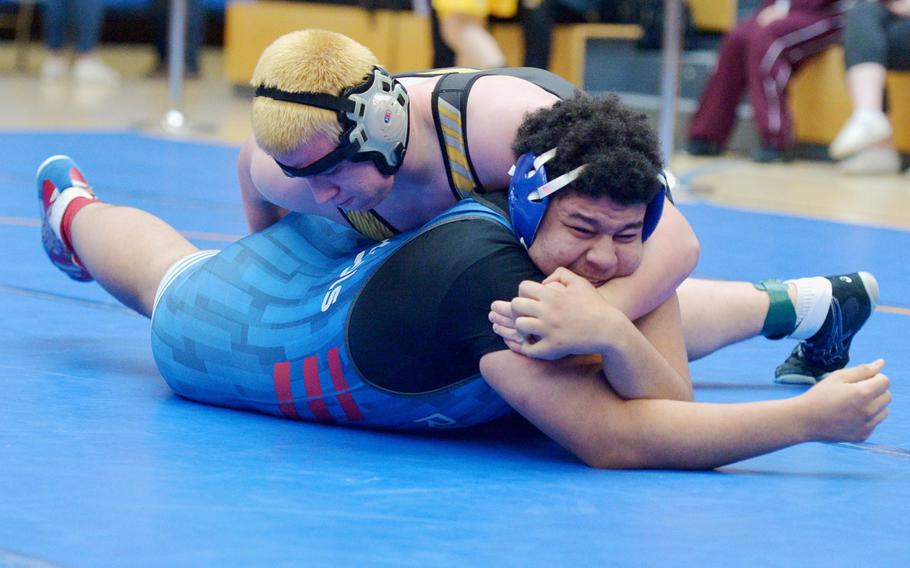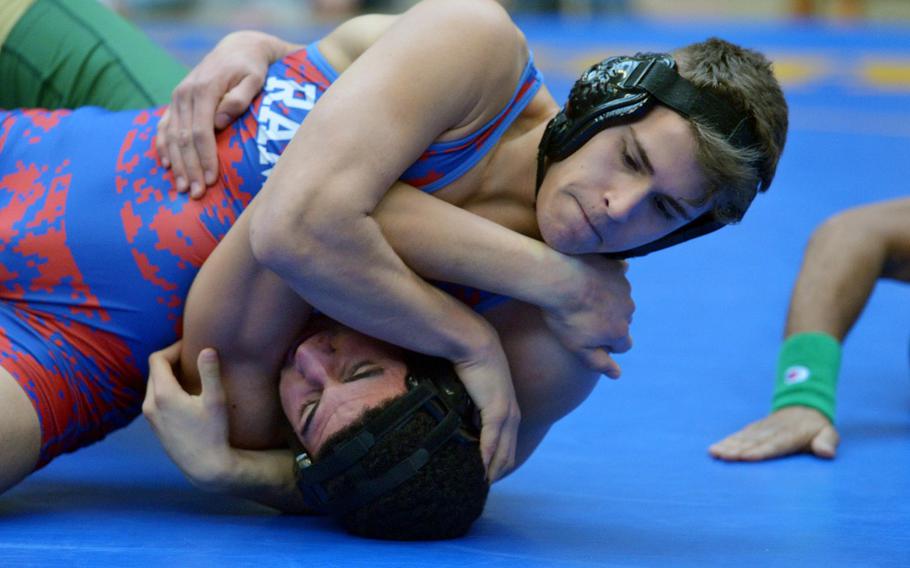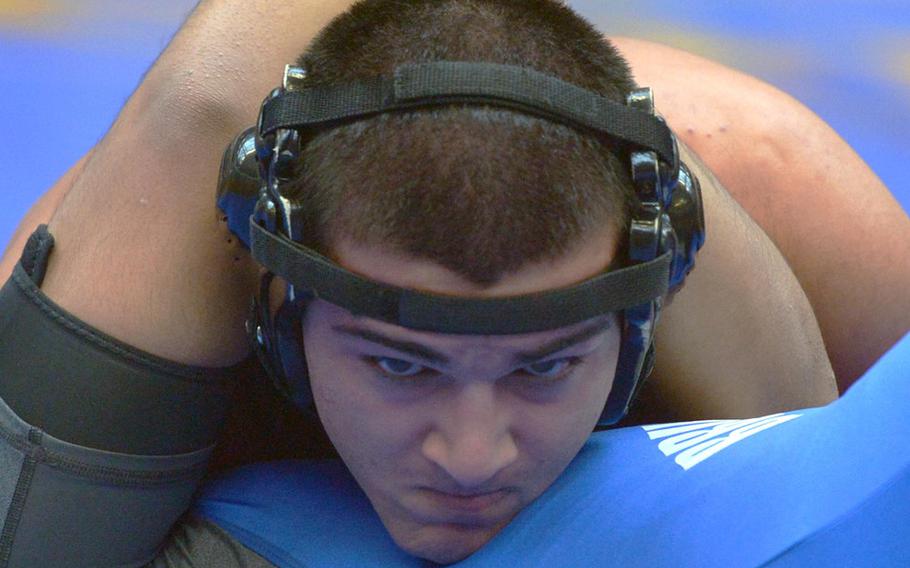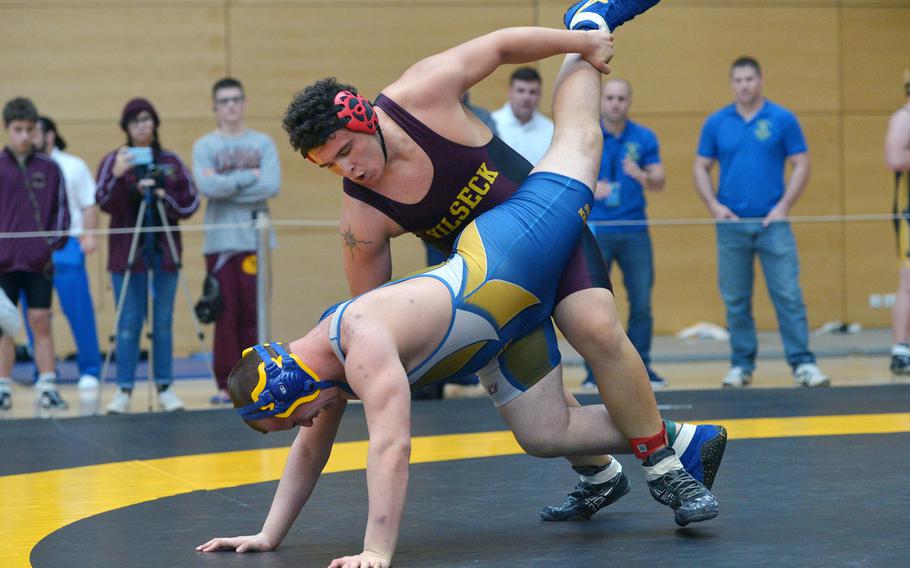 WIESBADEN, Germany – Look past the crowded stands, the din of whistles, shouts and screams and the teeming masses of determined wrestlers, and the bustling DODEA-Europe wrestling championships amount to the same basic premise as any routine regular-season meet.
It's just two wrestlers on a mat, with only victory to split between them.
"It's all the same," Vilseck junior Juan Oestreich said. "Different people, same match."
But seeing that essence through the ambience can be difficult for many wrestlers who have spent the winter competing against familiar locals in humble high school gyms.
Aviano freshman Jacob Gamboa admitted the atmosphere can be overwhelming.
"I'll be honest, I was intimidated at the beginning, but I think after that first match is going you get the flow," Gamboa said. "You get a little more into it and it's not as bad."
Wrestlers had plenty of opportunities to subdue any early skittishness Friday, the first of the two-day meet at Wiesbaden's Clay Kaserne Fitness Center. The tournament continues with a final preliminary round Saturday morning before proceeding to the semifinals and fifth-place and third-place bouts. The slate of 14 championship matches is set to begin at 3:30 p.m.
That busy schedule creates an interesting dilemma for the tournament's elite contenders.
Oestreich explained that there's a temptation to put away opponents as quickly as possible – to "be done with it" and avoid fatigue. But he added that wrestlers need a minimum amount of mat time to perform at their best in the later elimination rounds.
"You have to learn your technique and take your time on doing it, and doing it perfectly," the 220-pounder said.
Oestreich was pretty close to perfect on Friday, winning both of his first-day matches by pinfall. Gamboa, meanwhile, claimed victory over each of his 120-pound opponents as well as his own anxiety.
While the elimination brackets for the 14 individual weight classes began to take shape, so too did this year's edition of the Division I struggle between Ramstein and reigning champion Stuttgart. A few dominant performances on each side set the stage for a close team finish Saturday.
Ramstein has the depth to upend Stuttgart's reign, and its best wrestlers were at their best Friday. David Kingery (113 pounds), Joshua Garcia (120 pounds) and Stanley Cruz (132 pounds) each went undefeated as the Royals controlled the lighter side of the tournament.
Stuttgart, meanwhile, offered some early reminders of its DODEA-Europe dominance in the middleweight classes. The Panthers' 126-pound favorite Benjamin Fielding earned his first two pinfall victories in a combined 38 seconds. Isaiah Phillips pinned his first victim in 10 seconds and cruised through the 145-pound ranks. And the ruthlessly efficient Kevin Wentland produced four nearly identical pinfall wins of 36, 36, 31 and 32 seconds to claim ownership of the 182-pound bracket.
Twitter: @broomestripes
---
---
---
---