Coaches see plenty of room for improvement after early volleyball matchup
by
Kent Harris
September 14, 2019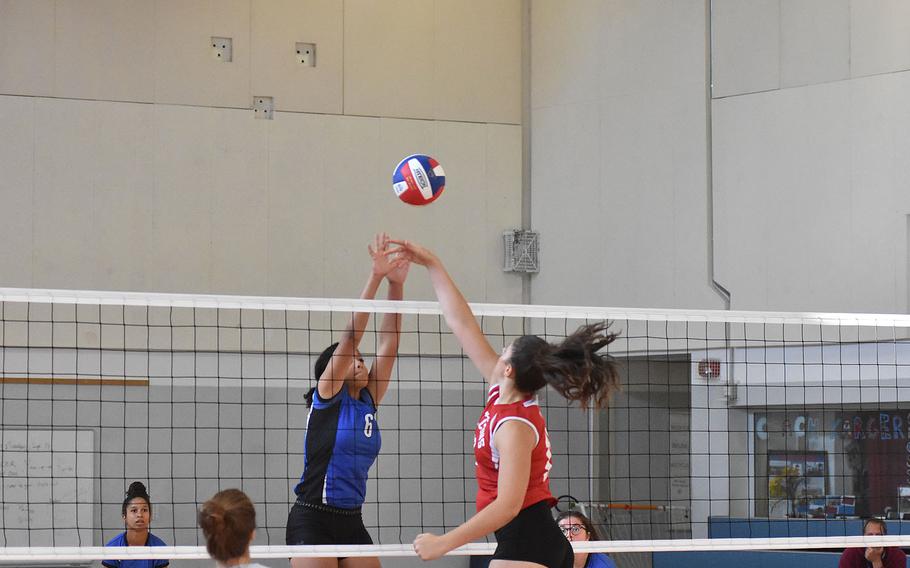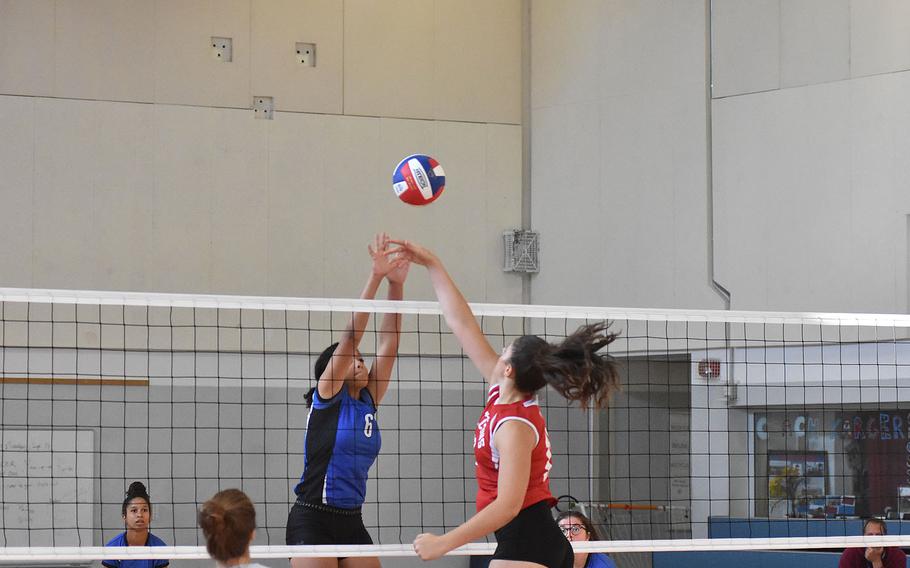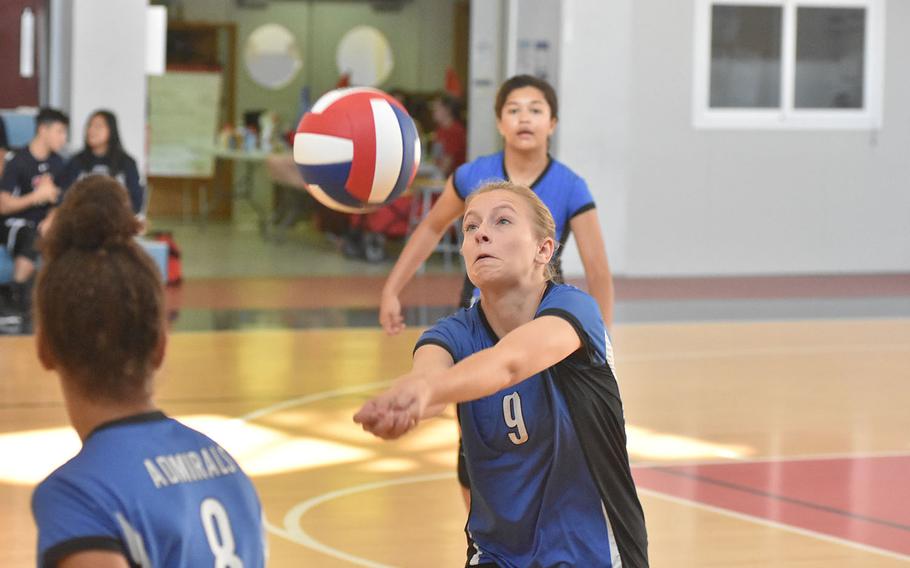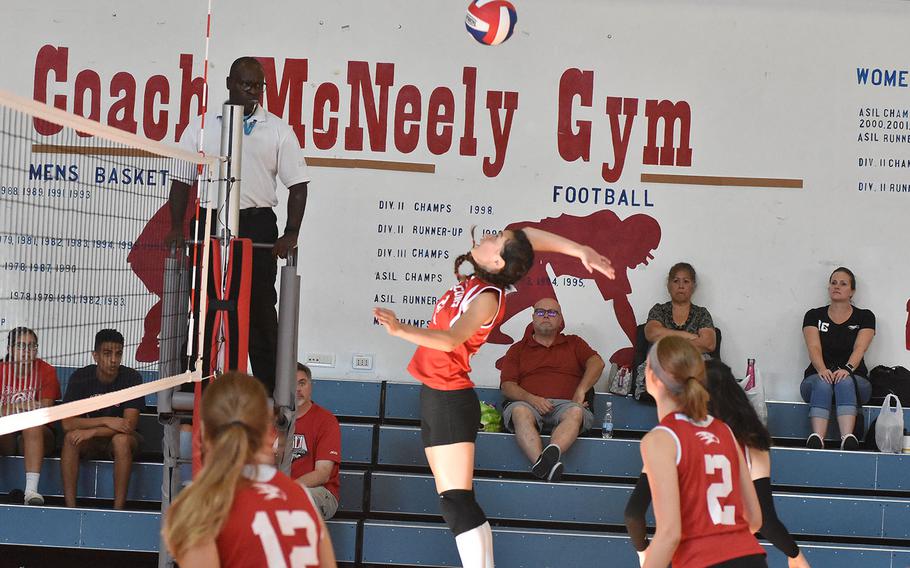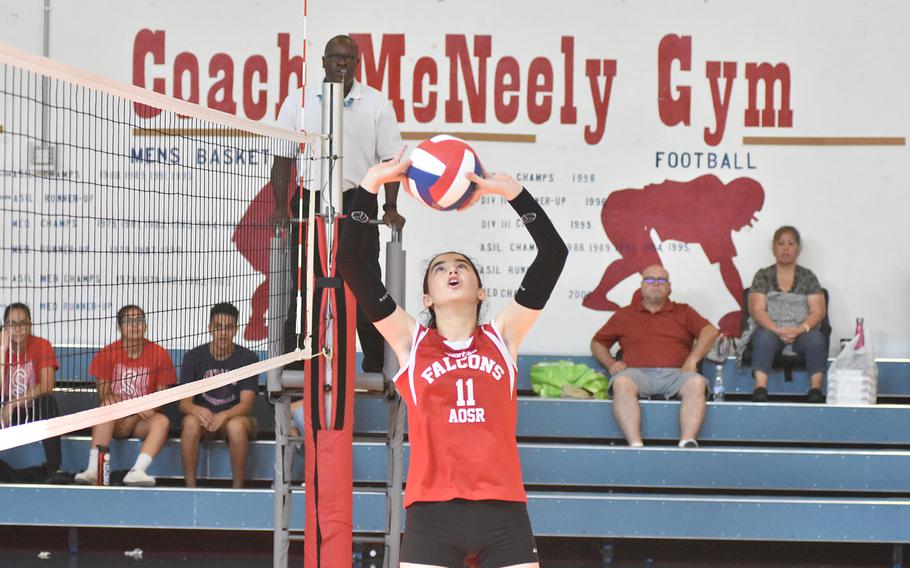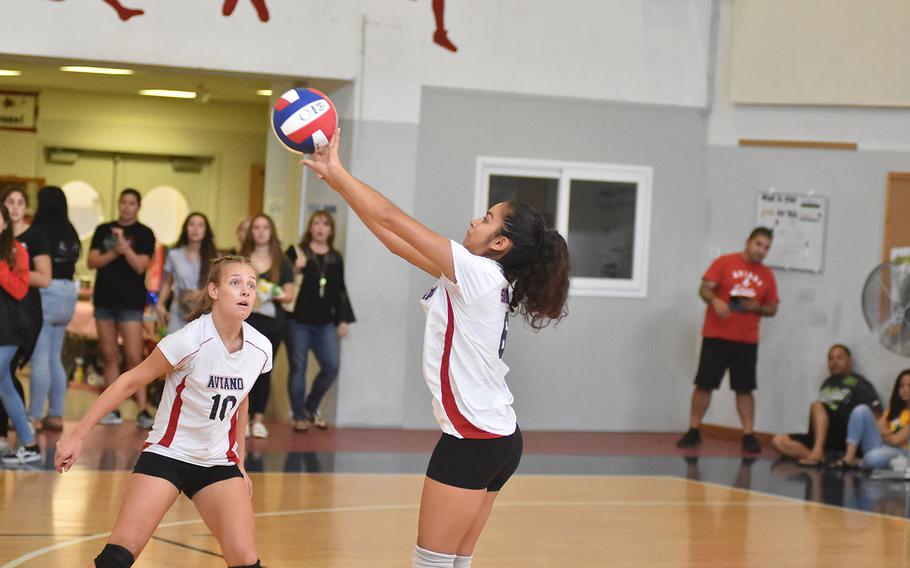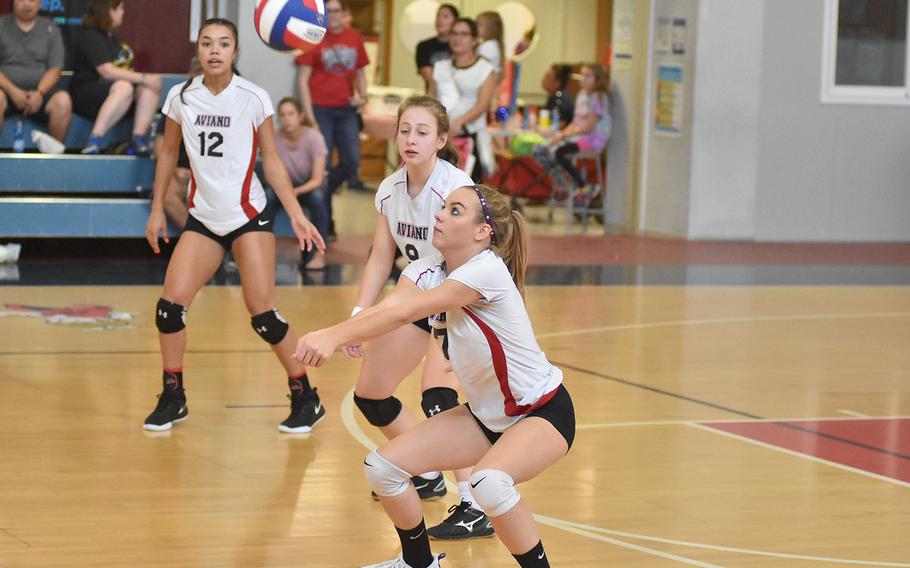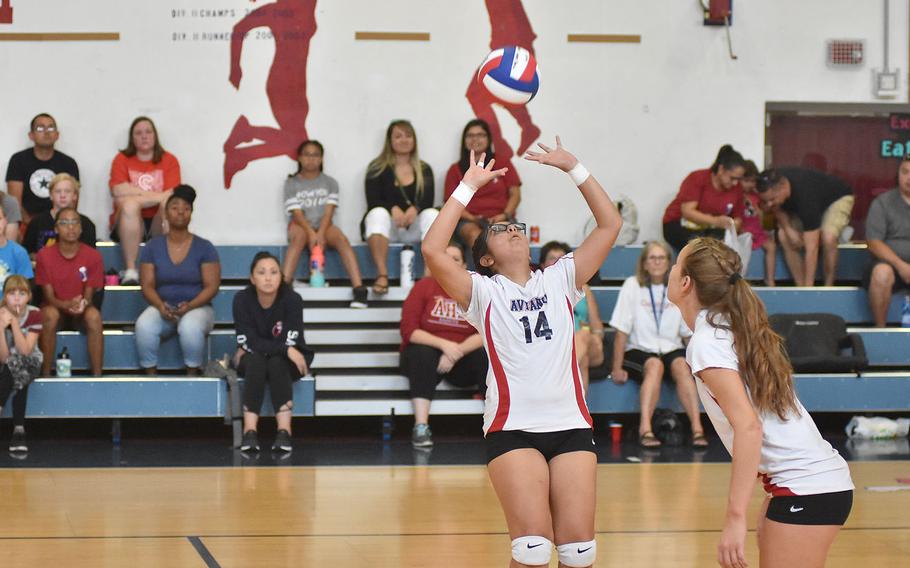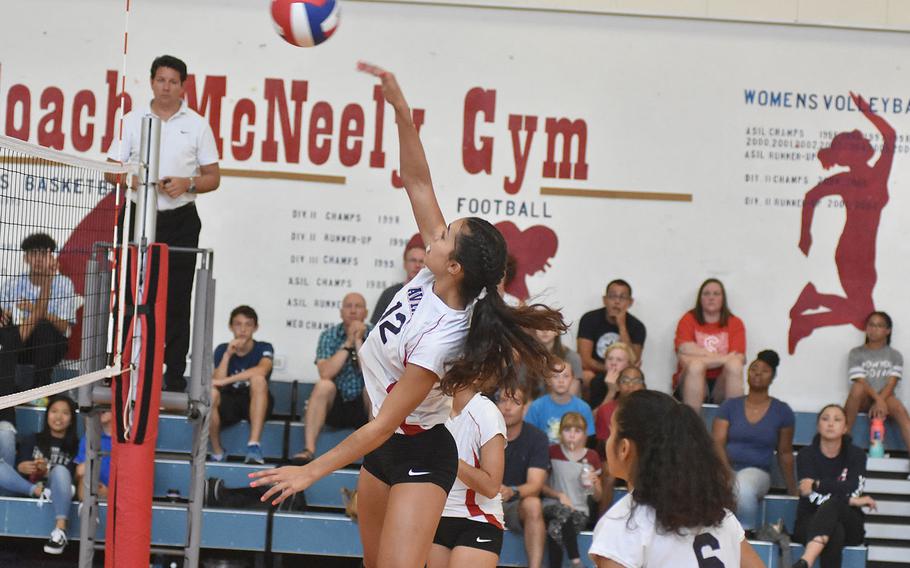 AVIANO AIR BASE, Italy – Early season results don't always point towards later-season success – or lack of it.
So the weekend volleyball matchup of three Division II opponents – Rota, American Overseas School of Rome and the host Saints – might not have a lot of meaning. Then again …
"I'm taking home a lot of notes," Rota coach Clarice Brown said.
The Admirals, as usual, play an abbreviated DODEA-Europe volleyball schedule. They'll make another trip into Italy and host Sigonella before taking part in the season-ending championships in Germany.
By then, the Admirals - who lost all three contests on Friday and Saturday - expect to be better. But that's also true of the Falcons and Saints, which were both missing key first line attacker/defenders.
"We have some offense," Aviano coach Jennifer Hanretty said. And after the return of temporarily sidelined middle hitter/blocker Lizzie Woodruff "we do expect to get even better."
That could be bad news for divisional opponents as the Saints swept the Falcons 25-20, 25-22, 27-25 on Friday, then did the same to Rota on Saturday 25-18, 27-25, 25-16.
Aviano returns several key players from a team that went 5-3 in divisional play a year ago. But the Saints also now feature Mikyla Harkley, a 5-foot-9 junior transfer from Clovis, N.M., who livened up the crowd with a handful of thunderous kills. She also proved to be the difference in a tight second frame Saturday as the Saints rallied from down 24-22 to prevail. A Harkley kill tied the contest at 25, her service ace gave the Saints the lead and then a Rota mistake ended it.
Brown's Rota team has a few players who can hit the ball over the net at times, too. But there were very few challenges at the net in the Admirals' matchup against AOSR, which is also missing its starting middle blocker/hitter.
The two teams seemed content to just try to get the ball back over the net and hope the other team made an error for most of their Saturday match, won 25-15, 24-15, 25-27, 25-11 by the Falcons. There were only a handful of points that ended after a combination of pass, set, spike.
Both Brown and AOSR coach Claudio Olivieri said they're still getting lineups set and the weekend competition helped a lot towards doing that.
The best set – by far – was the third, when Rota took a 24-17 lead and AOSR stormed back to tie. Rota's Sydney Carroll came up with a key stuff block to put her team back on top and the Admirals then scored again to take their only set of the weekend.
"This will help us a lot," Brown said.