Tennis preview
Champs as freshmen, duo will try to defend titles
by
Gregory Broome
September 5, 2019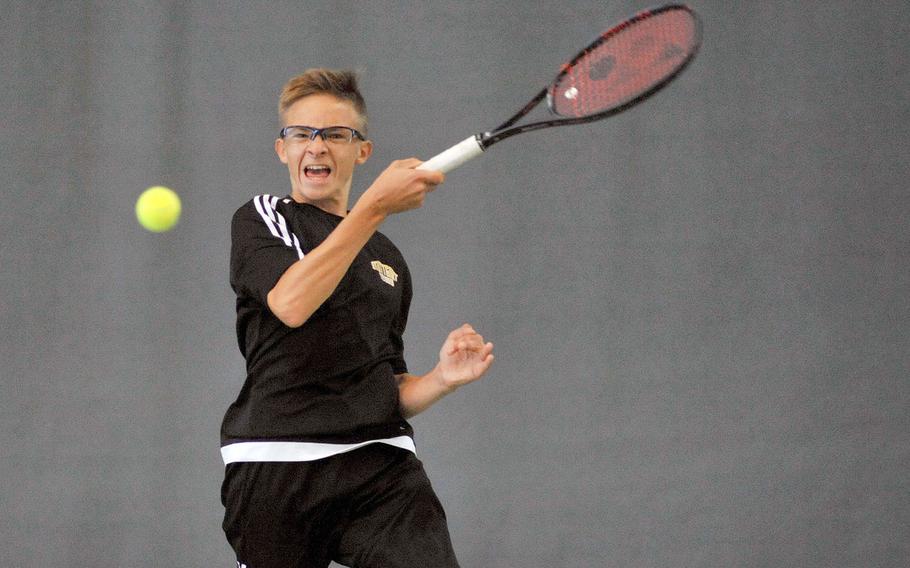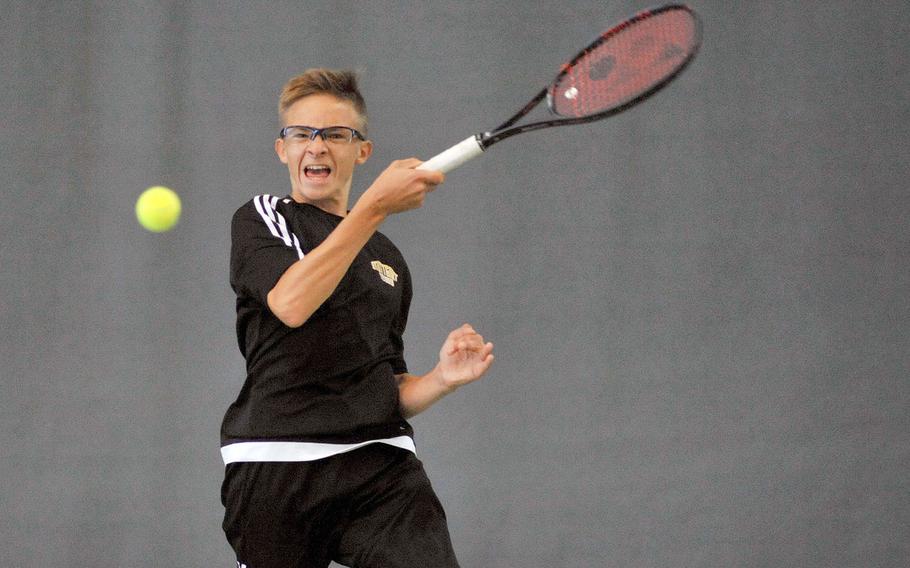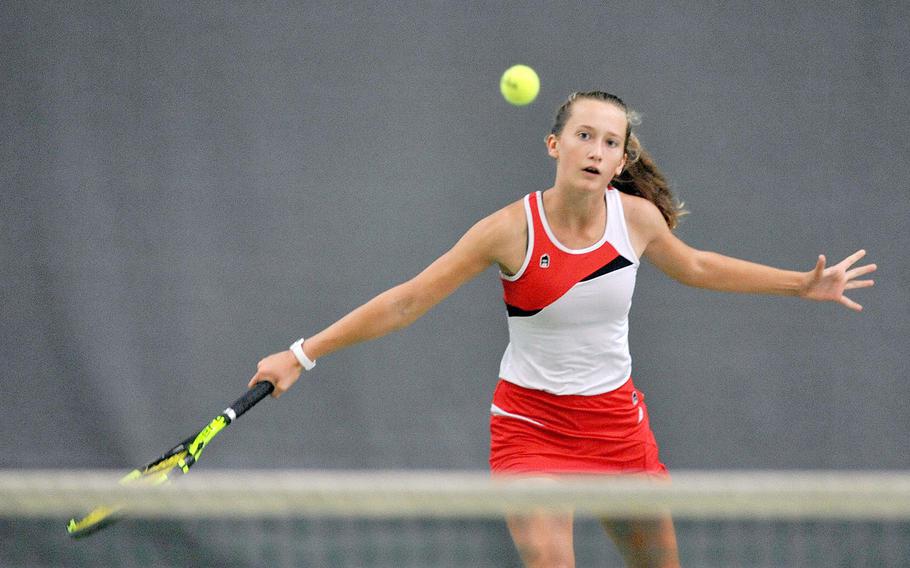 The freshman phenoms of DODEA-Europe have become established tennis champions.
Stuttgart's Amar Tahirovic and Kaiserslautern's Aiva Schmitz, each of whom seized singles titles last year in straight-set finals triumphs, return this fall as sophomores poised to add to their burgeoning trophy cases. Their concurrent title defenses are the main attraction of the 2019 DODEA-Europe tennis season, which opens with a seven-meet slate on Saturday and runs through the European championship tournaments Oct. 24-26 in Wiesbaden, Germany.
Tahirovic, the younger brother of former DODEA-Europe champion Ajdin Tahirovic, took his place atop the division last fall with a dominant debut season. The freshman knocked off reigning champion Matthias Mingazzini of Marymount 6-4, 6-2 to secure the title.
It remains to be seen who Tahirovic's primary challengers will be. Seasoned performers such as Wiesbaden's Benjamin Petrik, Sigonella's Lawrence Caro, Ramstein's Connor Markus and SHAPE's Seth Banken are among those who will spend the fall auditioning for the role.
On the girls side, Raider Aiva Schmitz claimed the vacant DODEA-Europe title last October with an overwhelming fall season capped by a 7-5, 6-1 victory in the singles final. While she enters her sophomore season an overwhelming favorite to repeat as champion, Schmitz will face plenty of competition.
Wiesbaden junior Charlotte Kordonowy has been on the cusp of a title breakthrough throughout her high school career, settling for second-place finishes in each of her first two European tournaments. Her continued title chase is just one item of interest for a promising Warriors squad that also has a girls doubles championship to defend.
Sophomore Hope Goodwin, coming off a very strong freshman season in the singles ranks, will headline a fresh doubles team looking to match the title won last year by Warriors Melissa Pritchett and Shelby Albers.
The new Warrior pair will have to again contend with Kaiserslautern's Victoria Thais-Lopez, who reached the European doubles final as a freshman last year and expects to team with senior Gabby Ramirez as the Raiders make a push to sweep the girls singles and doubles crowns.
Ramstein, meanwhile, will field a new contender of its own in projected singles ace Kassi Von Eicken.
As the larger schools look to sort out their singles and doubles hierarchies, lower-division DODEA-Europe programs such as AFNORTH, Hohenfels, SHAPE, Sigonella and Vicenza have been boosted this fall by strong preseason turnouts and steady improvement.
Hohenfels coach Joel McDonald reported a "huge and exciting" turnout of 28 Tiger hopefuls, a huge turnout for the tiny Division III school. Junior captains June Smith and Declan Colbert, fresh off berths in the European tournaments last fall, serve as capable leaders for the growing program
broome.gregory@stripes.com Twitter: @broomestripes