Brussels, Alconbury split a girls-boys doubleheader
---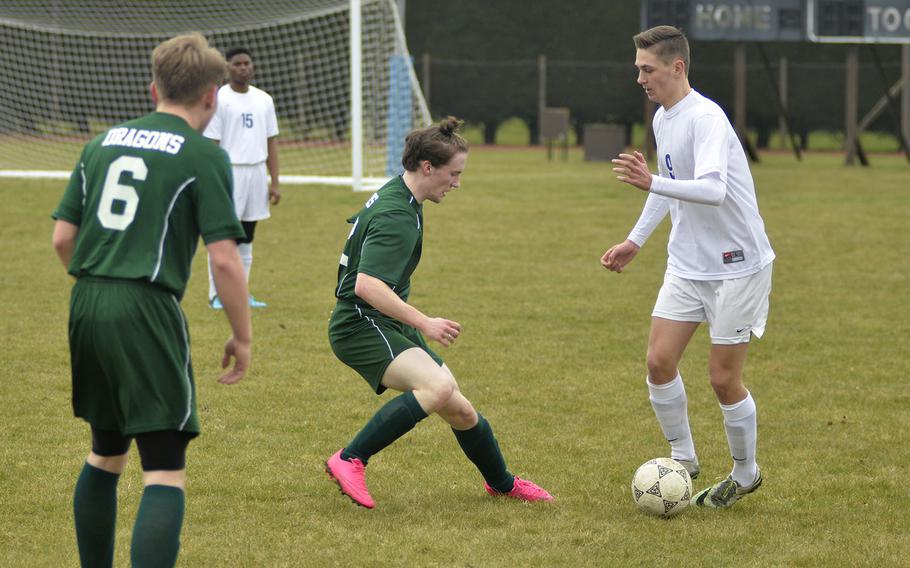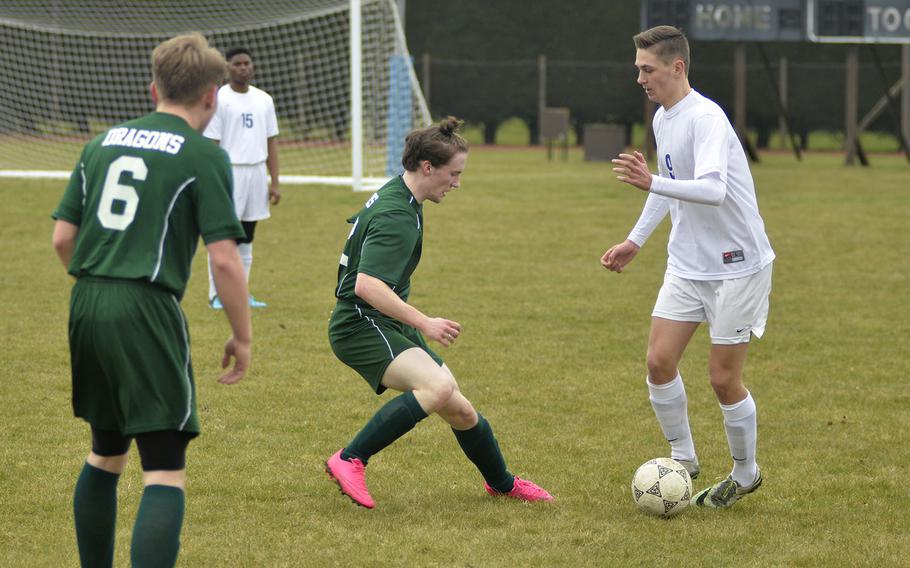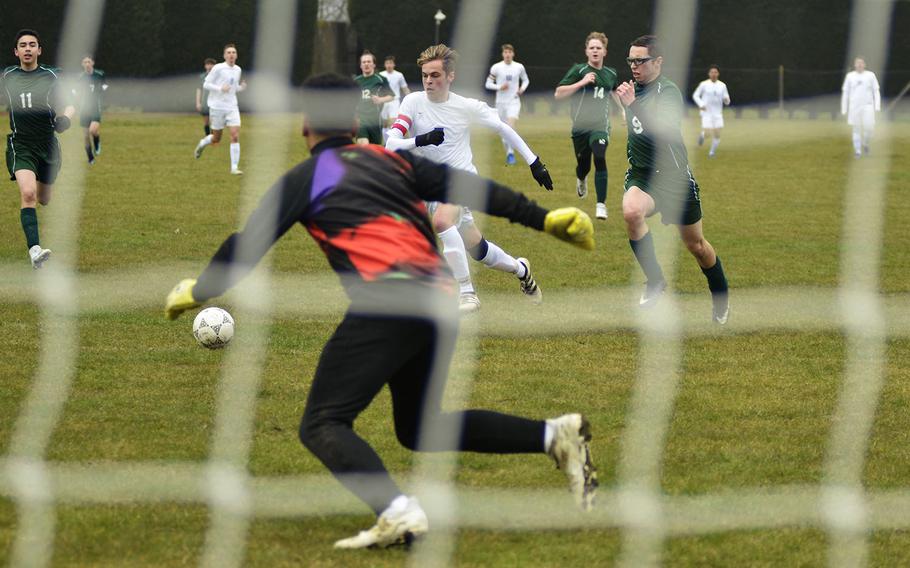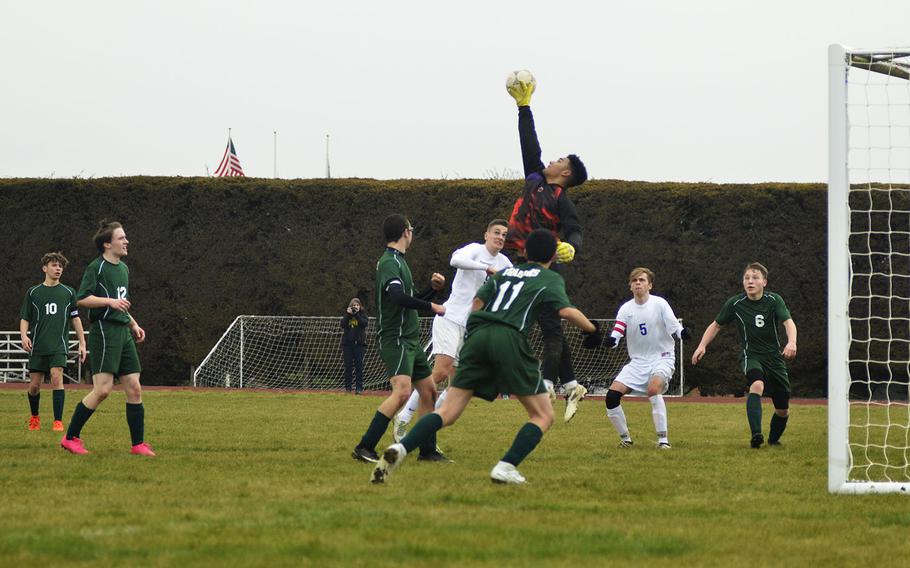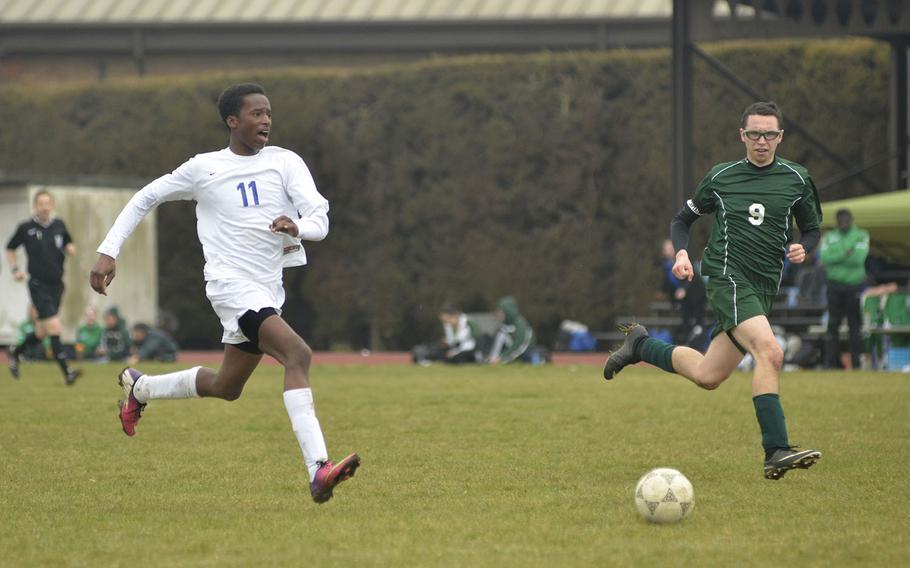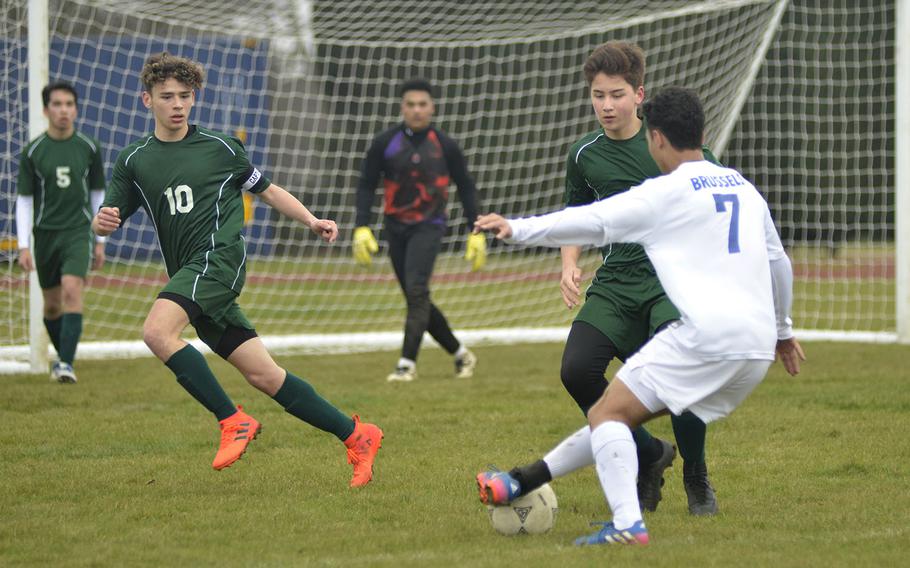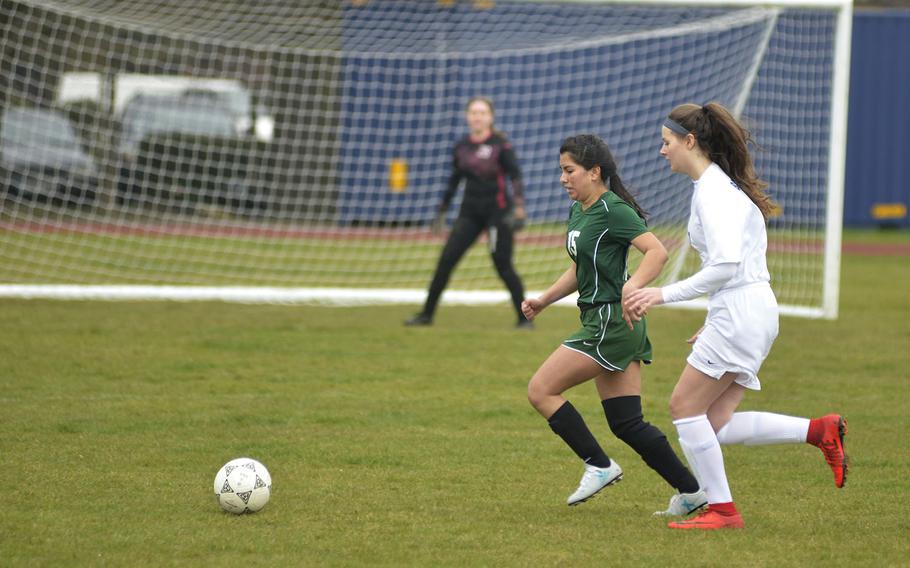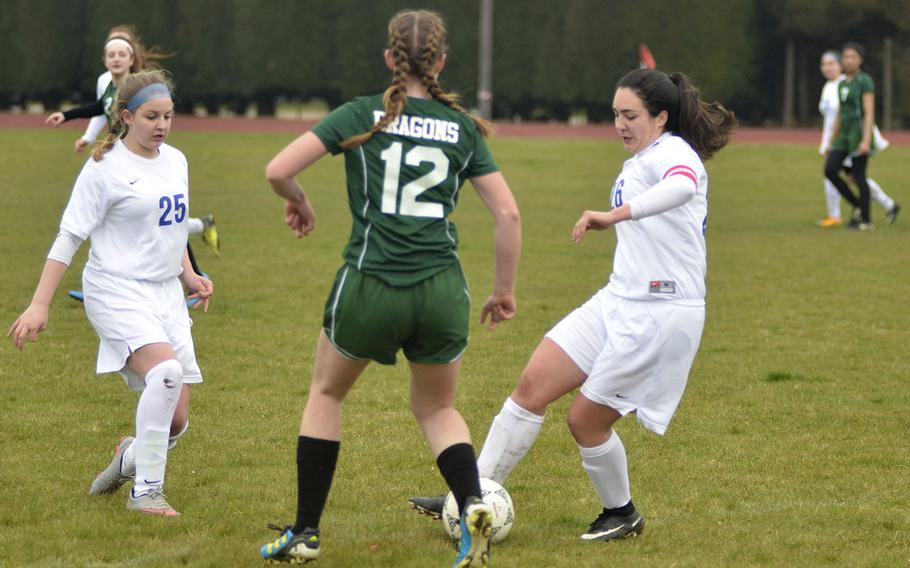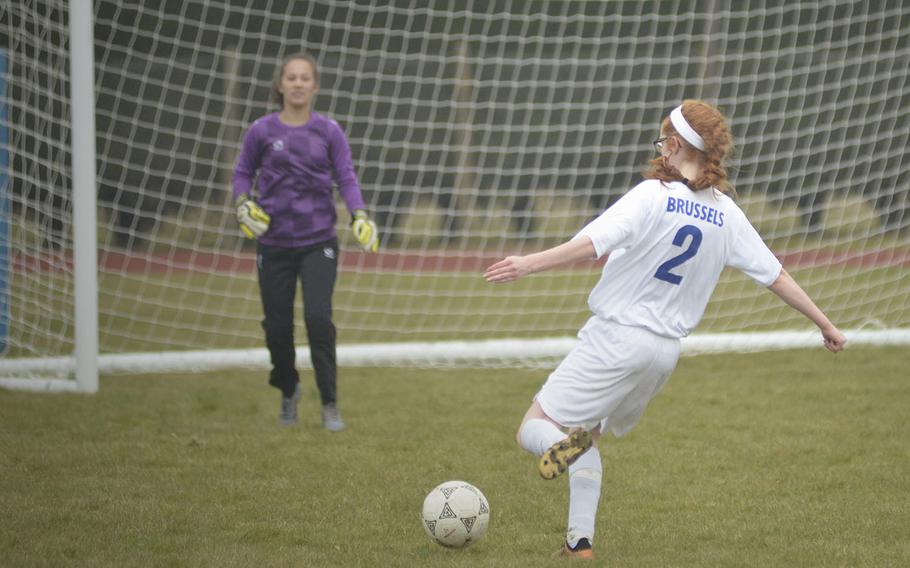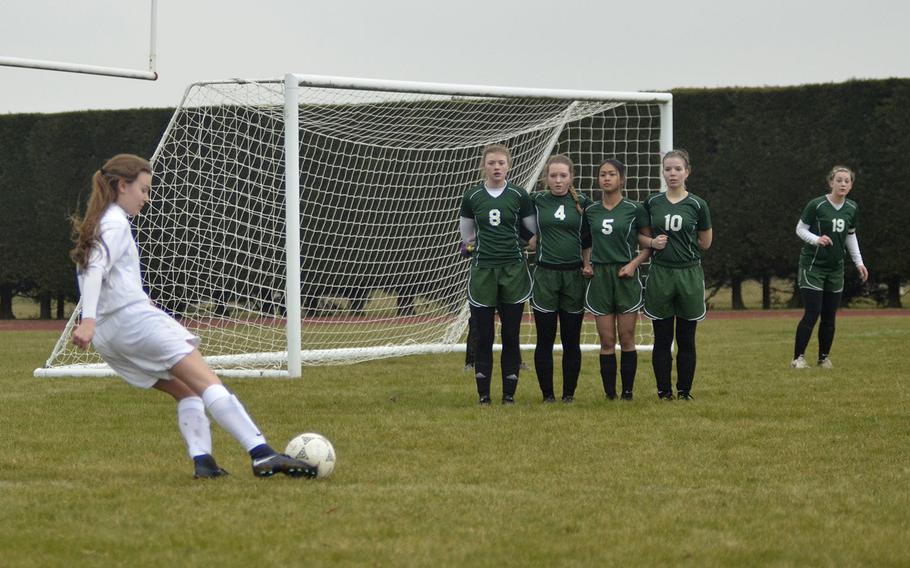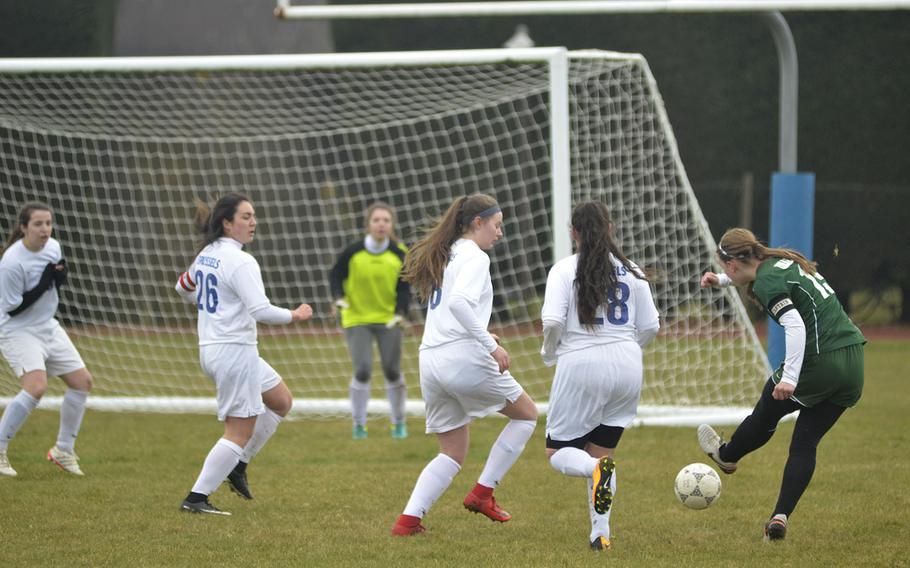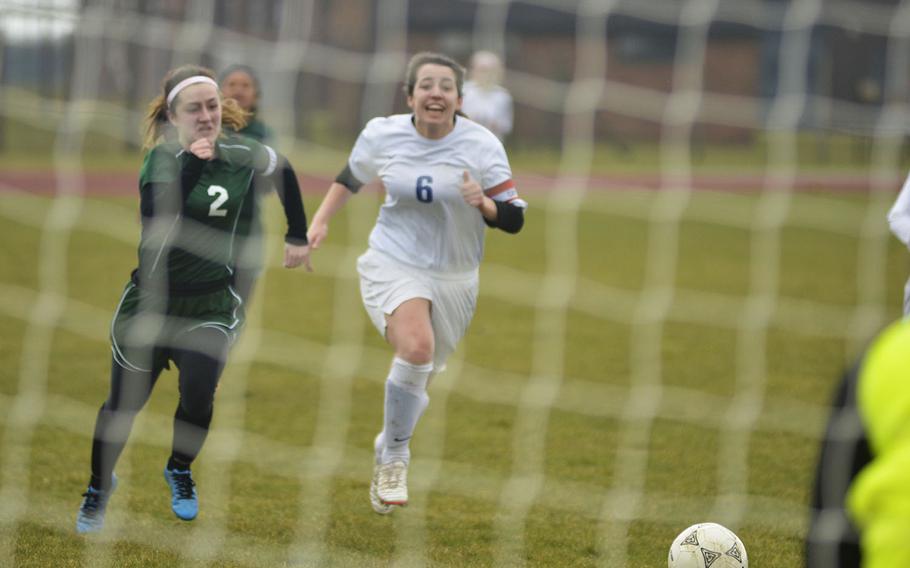 RAF ALCONBURY, England — While the Brussels girls gave Alconbury its first win of the season Saturday, the Brigands' boys squad remains undefeated after its match against the Dragons.
GirlsLaela Evans scored twice and the Dragons broke a tie for a 3-2 victory over Brussels.
Brigands forward Savannah Vitale scored within the first minute of the game after lofting the ball over the Alconbury goalkeeper's head.
The Dragons responded by taking the lead in the first half with goals by Evans and Victoria Flores. Evans earned her first goal from continuous corner kicks and Flores kicked a fast grounder through a seam in the defense.
Alconbury forward Isabel Black also had several shots on goal while outrunning the Brigands defense. The Dragons had a total of 14 shots and about half of them were decent chances.
Sofia Beckley scored the first goal of the second half for Brussels and brought the game to a tenuous tie.
Evans continued to control midfield and scored again with the game-winner.
"Give Brussels credit, they played a heck of a game. They have some strong players, a great coach and a good strategy," Alconbury coach Jeffrey Black said. "We made some adjustments after about the first five minutes to give us an advantage. Our speed and athleticism created some chances for us."
BoysThe Dragons only fielded 10 players against the defending Division III DODEA champions and somehow held Brussels to a single goal. But it stood up in a 1-0 Brussels triumph.
The Brigands looked calm and collected while controlling the ball and shooting shot after shot against Alconbury's goalkeeper Dee Wilson.
Wilson was the busiest man on the field with 15 saves - leaping above Brigands and diving at their feet to secure the ball.
"What our game plan was from the beginning was to make the goalkeeper work for every point he kept us from getting," Brussels coach Ronnie Percy said.
Brussels hopes to repeat the championship this year.
"We go into every game thinking that we're the DODEA Division III champions and that's what we're working towards," Percy said.
Twitter: @Howard_Stripes
---
---
---
---