Book looks at history of American football in Europe
by
Gregory Broome
August 27, 2015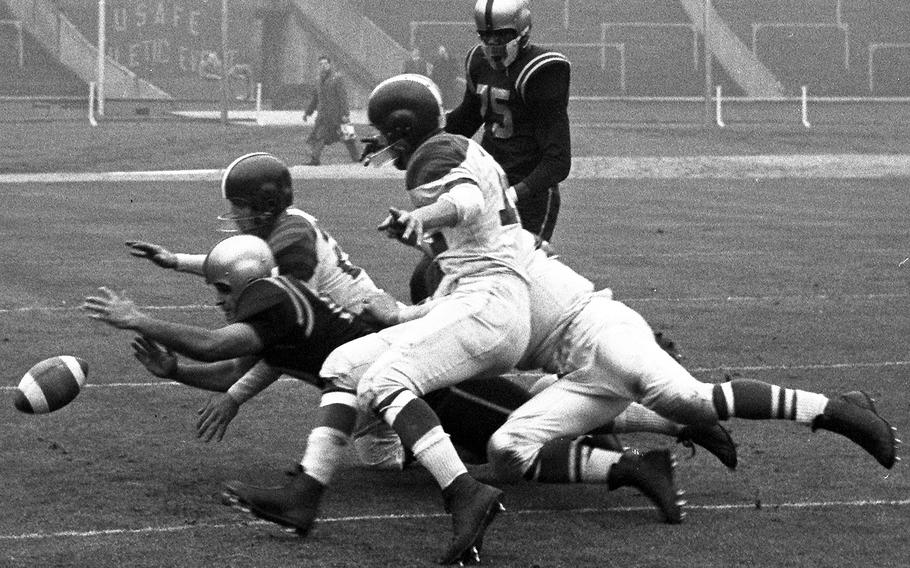 A book newly available in English aims to chronicle the history of American football in Europe.
"Touchdown in Europe: How American Football Came to the Old Continent" opens near Paris in 1897 as a group of American students stage a Thanksgiving Day exhibition game. Over 276 pages, the book charts the sport's tumultuous path from that humble origin to official acceptance, culminating with the formation of the first European leagues in the late 1970s.
Author Massimo Foglio, a veteran of American football federations in Italy as a player, coach and executive, spent two and a half years researching and writing the book ahead of its publication in Italian in 2012. Foglio enlisted his friend Mark L. Ford, his colleague with the Professional Football Researchers Association, to supplement his research and translate the book. The resulting English-language edition is now available in paperback and as a Kindle download on Amazon.com.
Foglio said the concept began as an article for an Italian online magazine. But as he dove into the history of the sport, he found far too much material to be contained in such a limited format.
"During this research I found out more and more traces of football in Europe, more than I imagined," said Foglio, a first-time author. "I realized that such a story was never told by anyone."
Foglio's work yields some fascinating anecdotes within the grander narrative of the game's slow acceptance in Europe. American servicemembers were responsible for the early push of exhibition games.
After World War II, American football was largely confined to U.S. military bases. In the 1970s, however, grassroots efforts in Austria, Germany, Italy and Scandinavia gradually set the sport on firmer footing on the continent.
While the book's narrative ends in the late 1970s – just before Foglio's own playing career began – the author continues to advocate for the expansion of the sport in Europe. Foglio is encouraged by the sport's rising popularity in Eastern Europe, as well as the NFL's recent practice of staging regular-season games in London. But he'd like to see NFL games also played elsewhere on the continent, and he said that local federations should work to make games more accessible on television.
"The interest in American football in Europe is constantly increasing," Foglio said. "I'm quite pleased, but I think more should and could be done to improve."
Twitter: @broomestripes