Bitburg starts slow, then pounds Hohenfels
---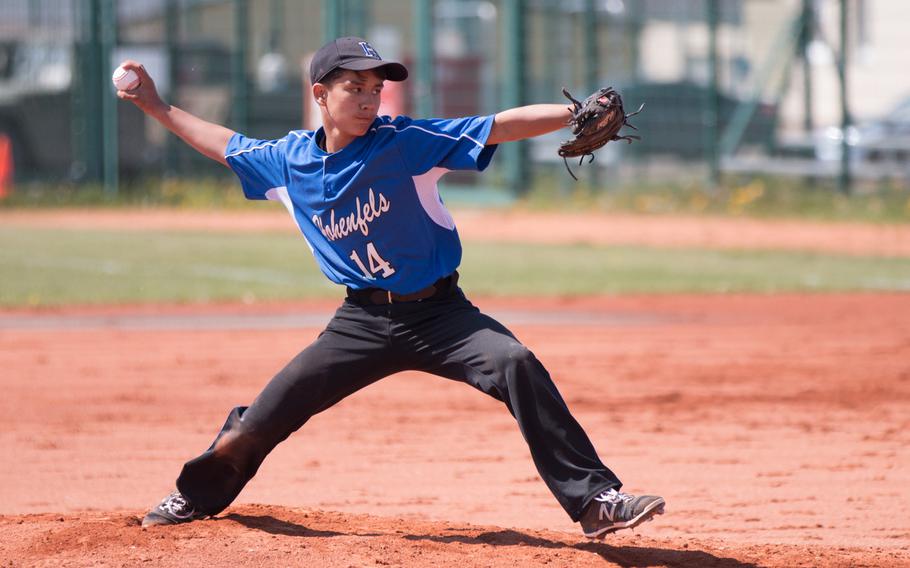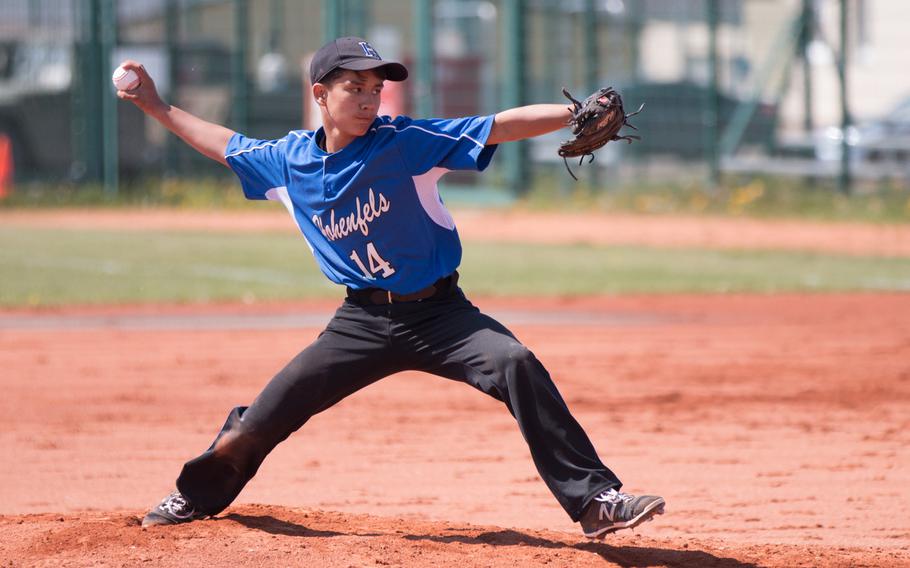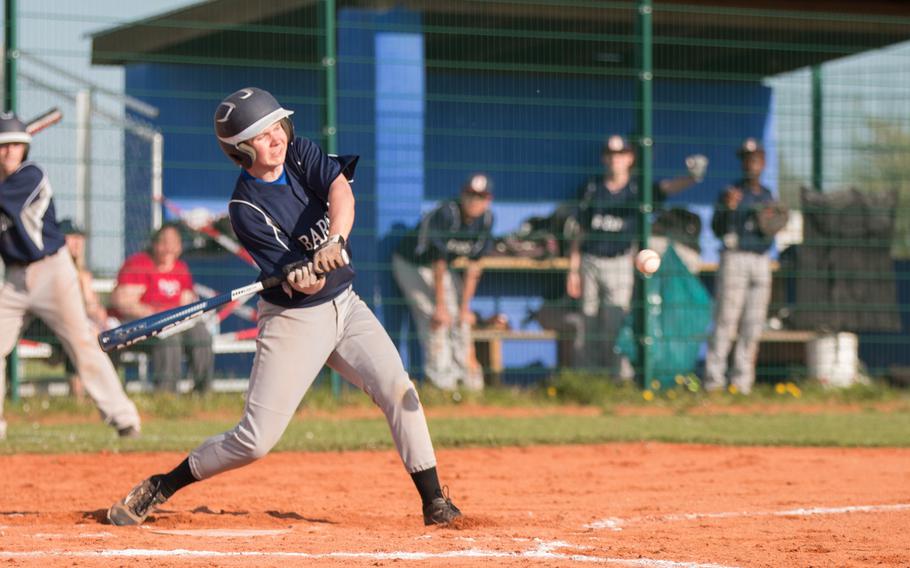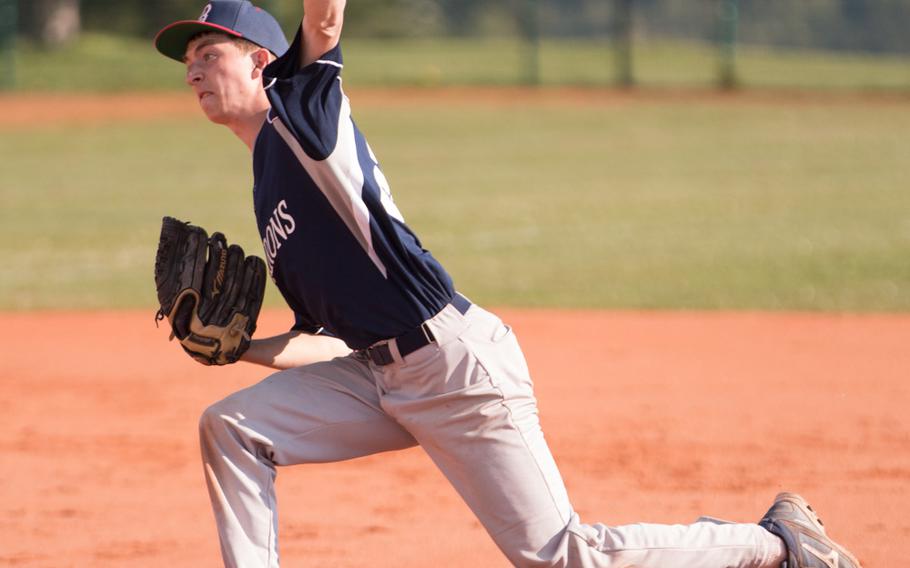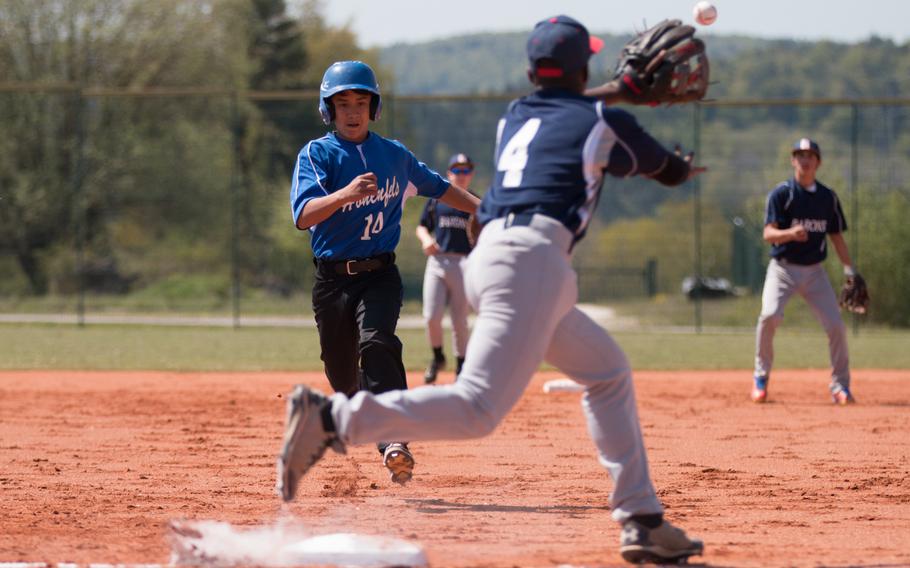 HOHENFELS, Germany – It was a day tailor-made for baseball as the Bitburg Barons dropped by Hohenfels for a Friday afternoon doubleheader.
The sun finally succeeded in chasing away the last vestiges of winter, grills across base were filling the air with the smells of hotdogs and hamburgers. If it wasn't for the fact the games were taking place in the heart of Germany, a more suitably American setting couldn't have been scripted.
"It's wonderful, it's perfect weather for baseball," Hohenfels' Jared Johnson said. "I'd come out here every day if I could."
It was a perfect day for baseball, one that – unfortunately for Johnson and his fellow Tigers – the Barons took full advantage of as they swept the series with back-to-back victories, 18-8 and 12-5.
The day started out much different than it ended.
In the opener, the Tigers hit hard and hit early, racking up a 7-1 lead through the third inning. Johnson drove in one of those runs with an RBI single in the first and another with a triple in the bottom of the second.
The Barons, a week after double loses against Wiesbaden, started to hit in the fourth and went on a scoring tear that didn't really end the rest of the day.
"We were kind of mad at ourselves and we knew we needed to come back," Bitburg's Nico Orlando said. "We kind of put our anger into playing the game."
Nearly all the Bitburg players got in on the scoring, but even among the hit-happy Barons, Orlando stood out. He drove in two runs in the fifth and stole home minutes later to tie the game. Jermaine Cooks had an RBI in the fourth and another in the sixth. Eli Mendoza also had a pair of RBIs.
On the mound Bitburg's Max Little provided some highlights for the Barons. He had five strikeouts and gave up a pair of walks.
"We gave them the first seven runs," Little said. "But we earned them all back."
The second game was much less dramatic. The Barons fended off a fifth-inning rally to record the victory.
Orlando took the mound for the Barons and retired the first three batters. He finished the game with seven strikeouts. He was relieved by Jermaine Cooks, who gave up a few runs in the fifth inning, but had four strikeouts.
Bitburg's next challenge will be in Ansbach on Saturday. Cooks said the Barons are looking forward to the challenge.
"We still got all of our pitchers, so we're ready for Ansbach tomorrow," he said. "We just got to put the bat on the ball and rely on our pitching."
---
---
---
---