Bitburg opens it up and unloads on SHAPE
---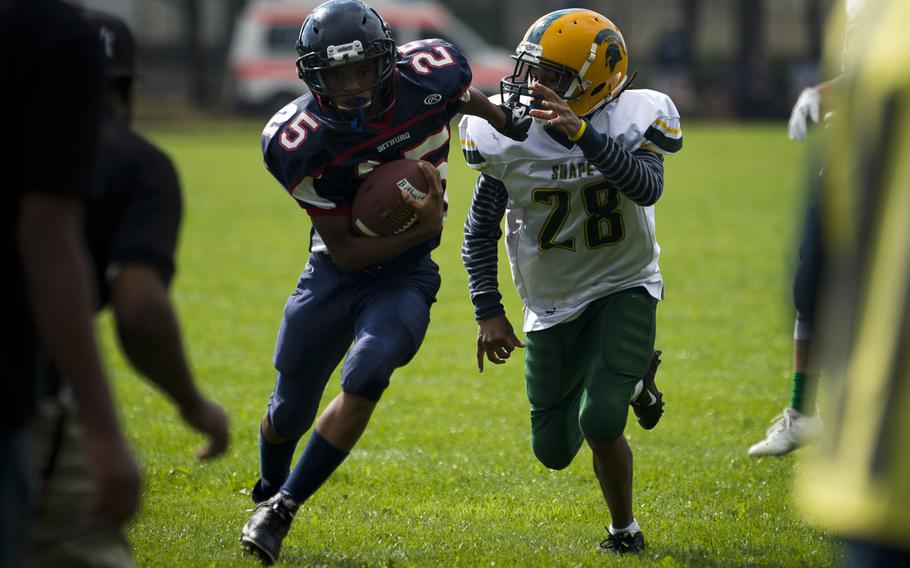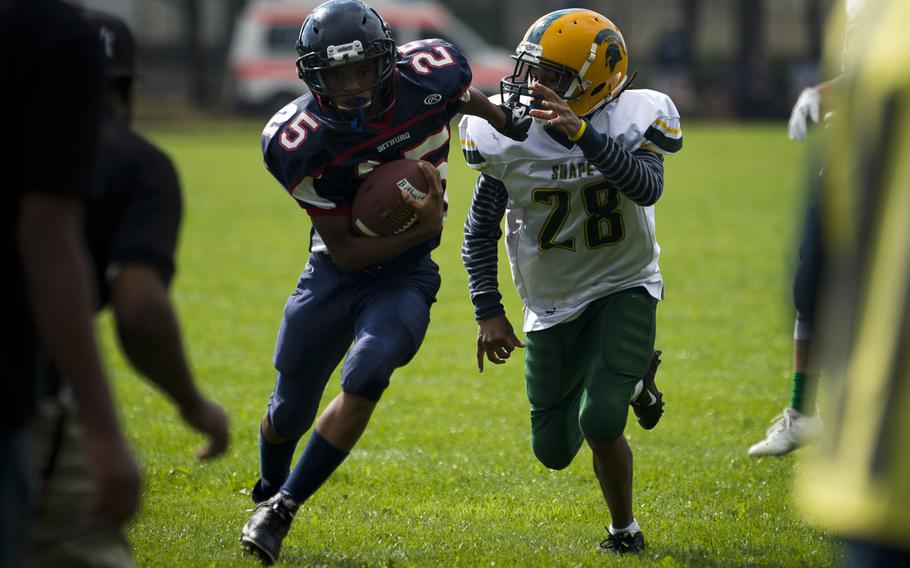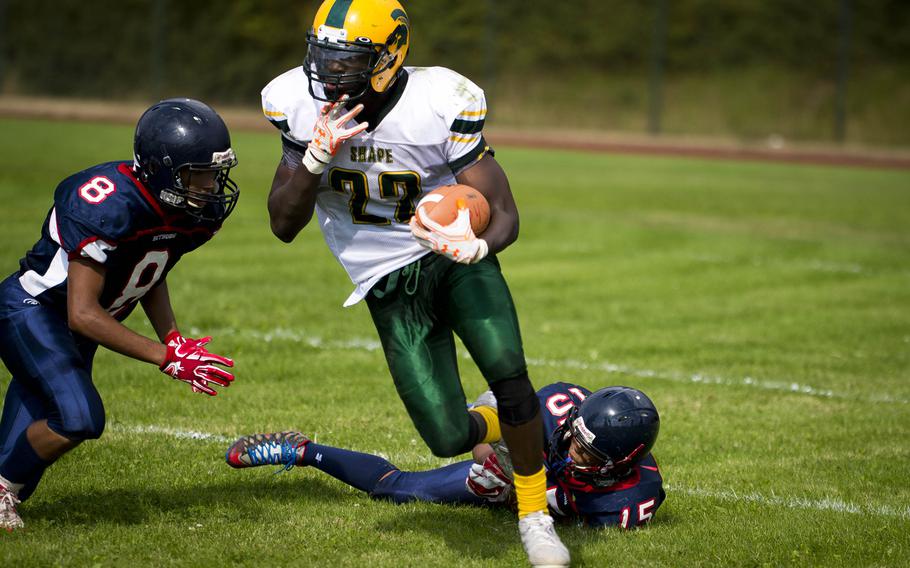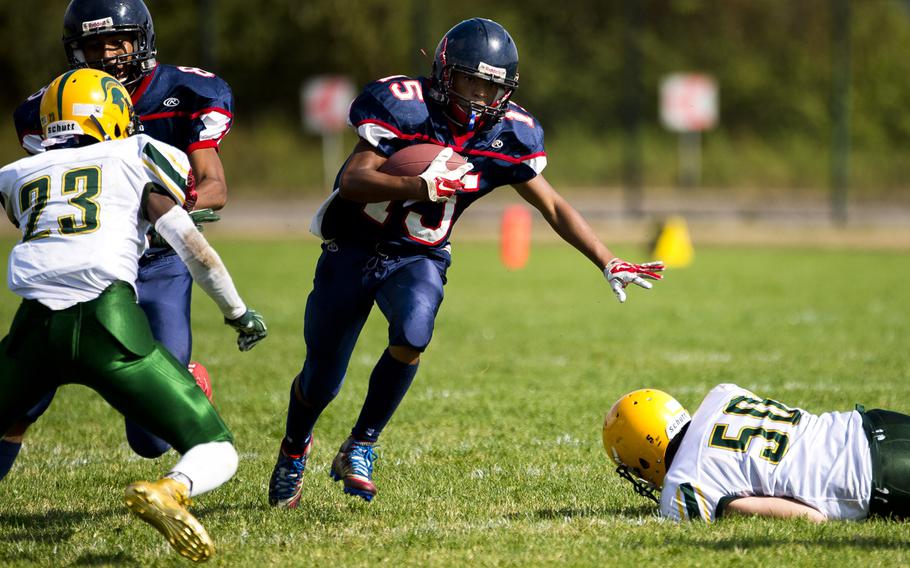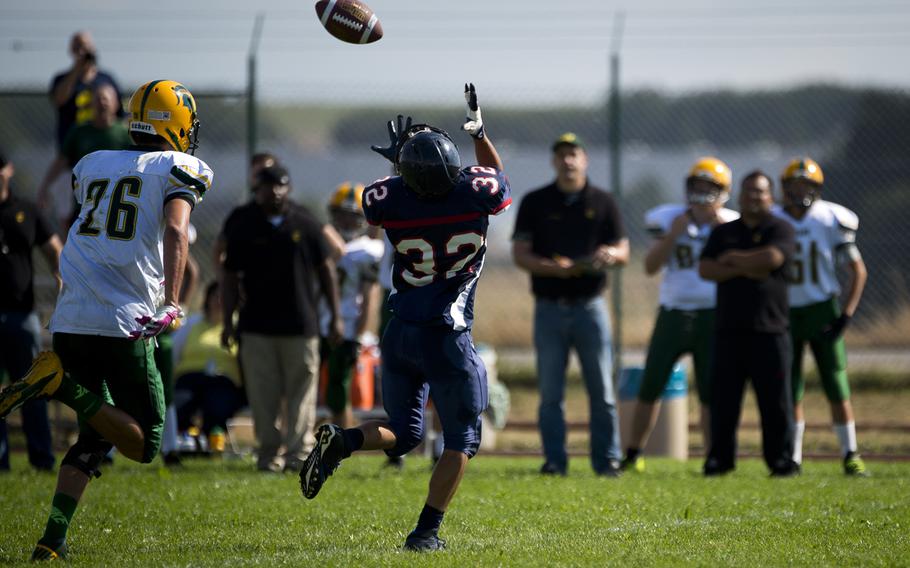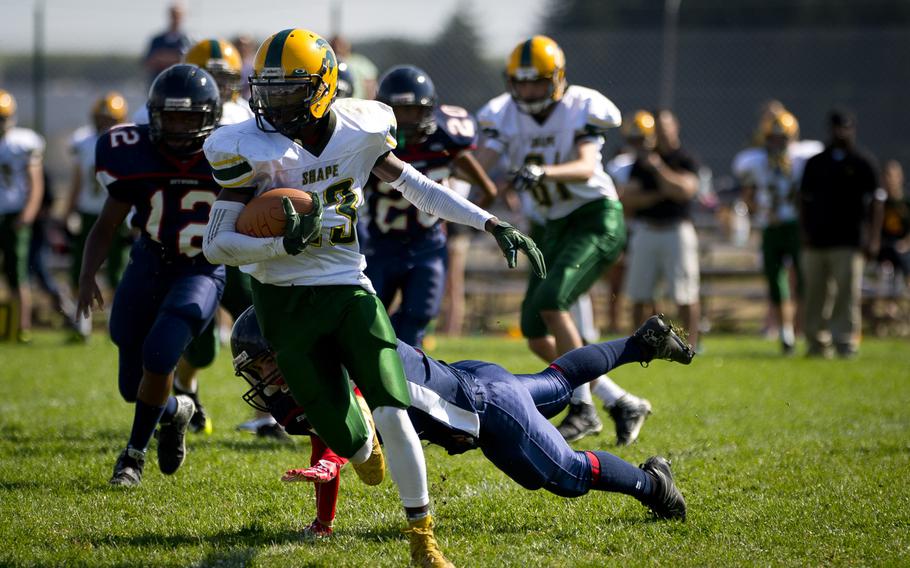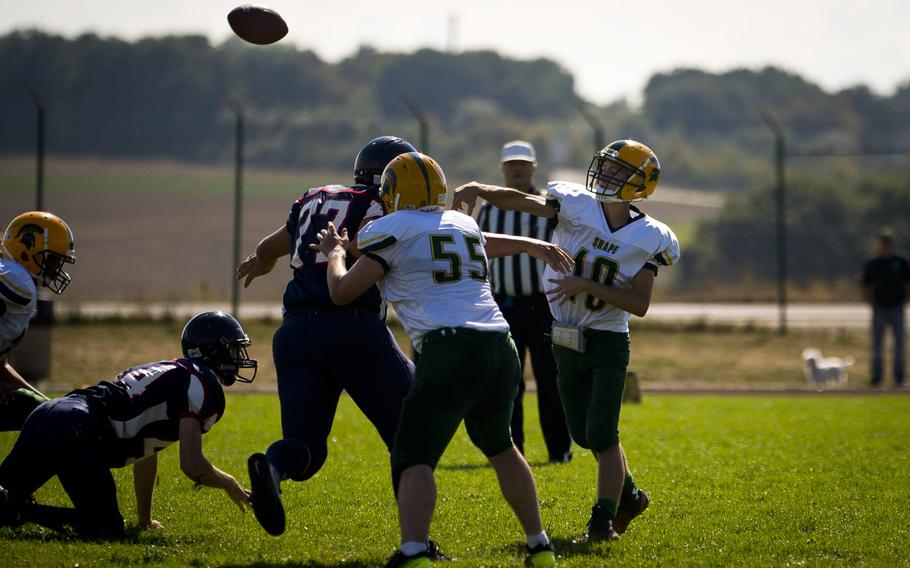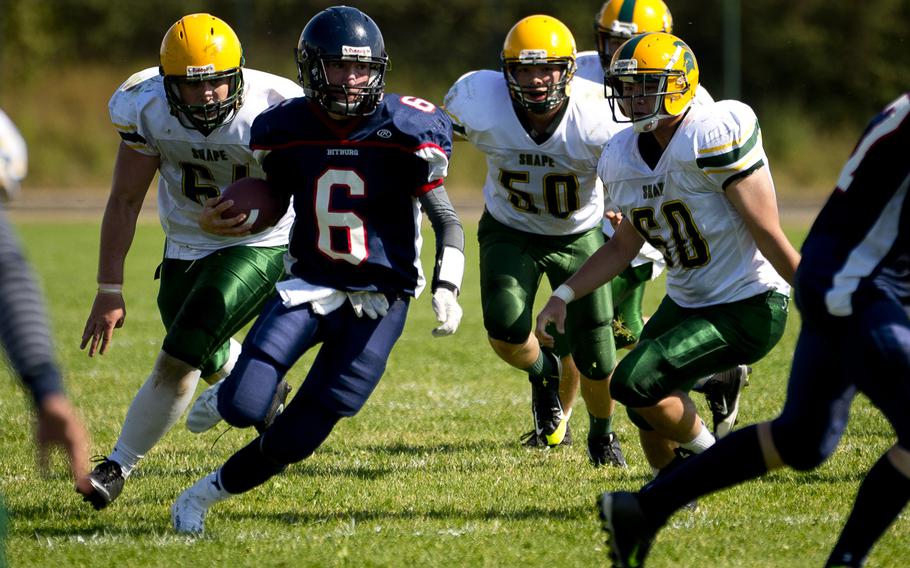 BITBURG, Germany -- The Bitburg Barons earned their second win of the young DODEA-Europe football season on Saturday with a 44-3 trouncing of the visiting SHAPE Spartans.
They may have also found a second dimension.
Increasingly effective quarterback Eli Canaan added an aerial element to the Barons' traditional hard-nosed run attack, and the cumulative effect was overwhelming. Canaan connected on four passes for 104 yards and two touchdowns, four different Baron running backs found the end zone on the ground and the Barons completed a dominant wire-to-wire win over a fellow 2015 playoff participant.
"We've got some things that we can do this year that we haven't been able to do in the past," coach Mike Laue said. "We're going to surprise some people."
The first quarter neatly encapsulated the Barons' newly diversified approach. The familiar ground game started the onslaught as Javian Rouse broke off an 81-yard run for the game's first score. But then Bitburg looked skyward, and Canaan tossed a 23-yard touchdown pass to wideout Trey Bowles for a 14-0 lead through the first quarter.
SHAPE, rebuilding but resilient, responded with some solid second-quarter defensive resistance and a soaring 48-yard field goal by Roberto Liano to narrow the deficit to 11 with under four minutes remaining before halftime. But the Barons eliminated any doubt prior to the intermission. Canaan tossed his second touchdown pass, this one a 24-yarder to Tristan Korff, and Ruben Cruz nailed a 31-yard field goal for a 24-3 halftime lead.
Tyriq Zvijer, Jimmie Montgomery and Deon Montgomery scored rushing touchdowns in the second half, triggering a running clock over the final six minutes under DODEA-Europe's mercy rule.
After shuffling through quarterbacks over the previous few seasons, Laue was thrilled this fall to put incumbent starter Canaan back under center for his junior season. The early returns have been encouraging, and Canaan sees potential for even better things to come.
"Last year I was a little nervous...This year I'm more comfortable," Canaan said. "We're doing well. We're not at our top tier yet, but we'll be there by the end of the season."
Jimmie Montgomery led the Barons with 138 yards on 19 carries, Zvijer collected 57 yards on three rushes and Canaan added 54 yards on the ground to his standout passing performance.
Jakub Jackowski led the Baron defense with nine tackles and a sack.
Bitburg travels to 2015 European runner-up Rota next weekend, while 0-2 SHAPE hosts AFNORTH/Brussels.
Twitter: @broomestripes
---
---
---
---