Bitburg finds new ways to score against SHAPE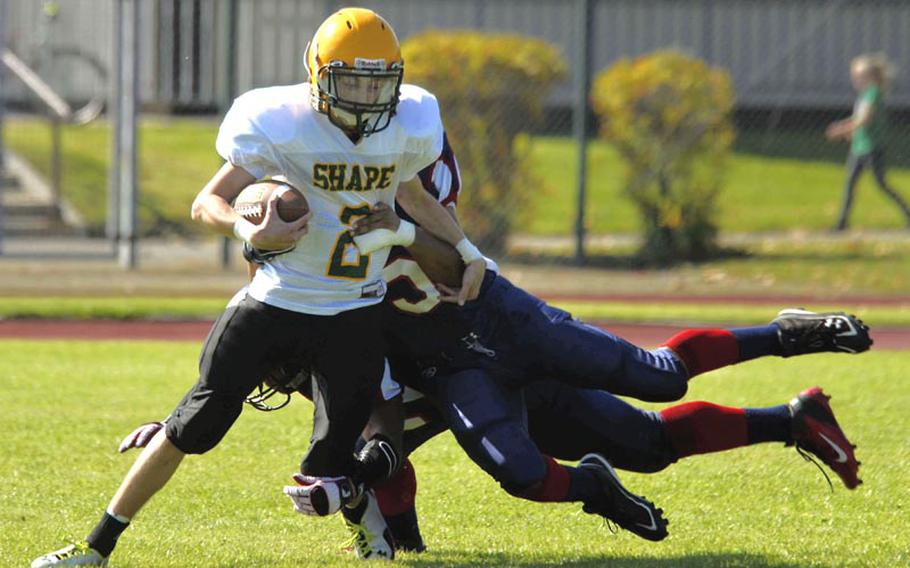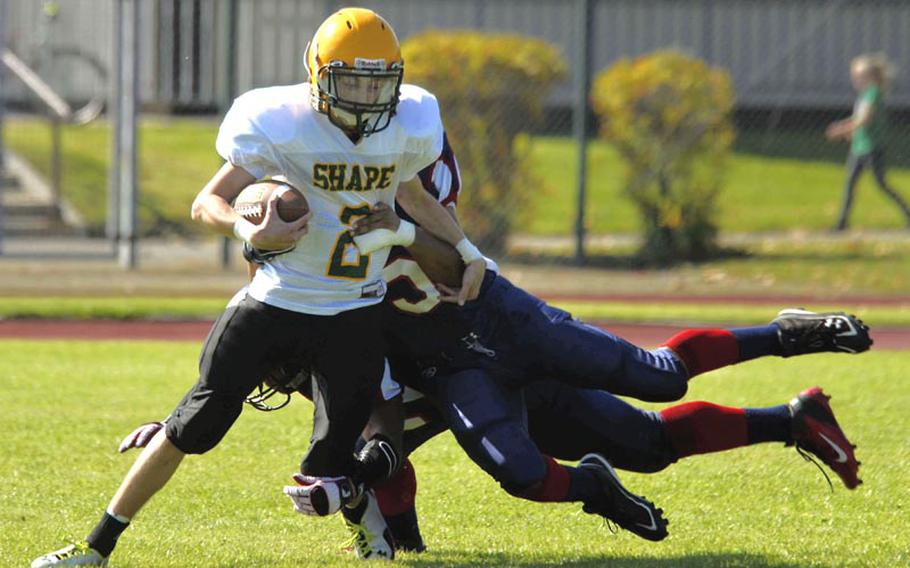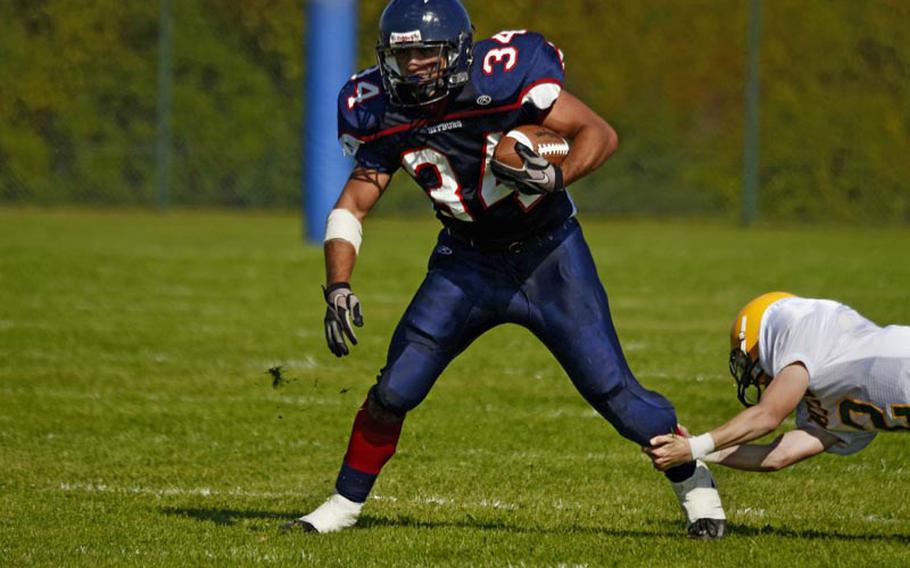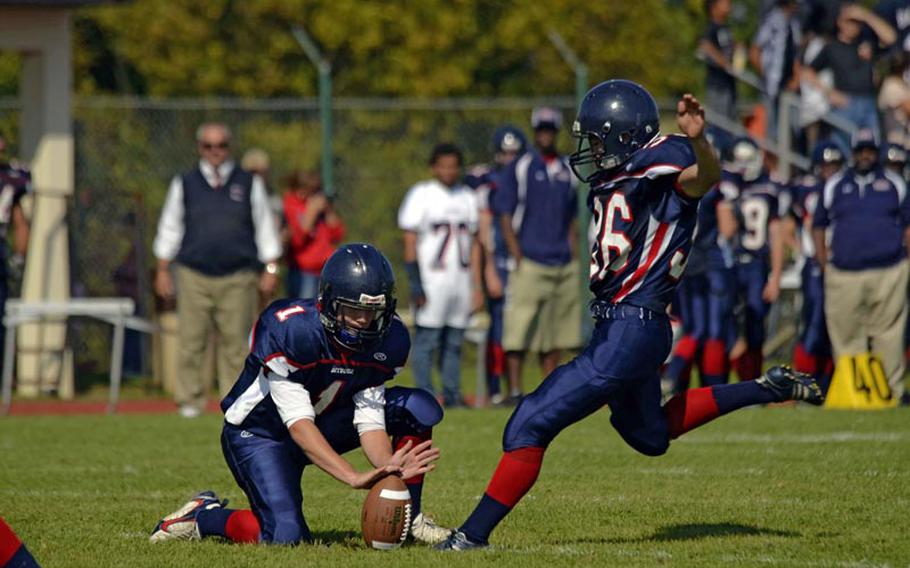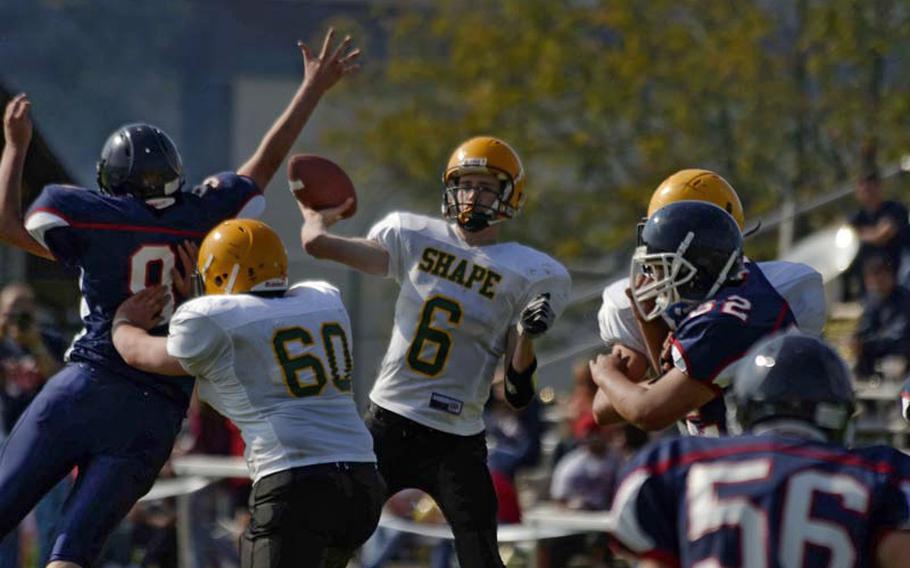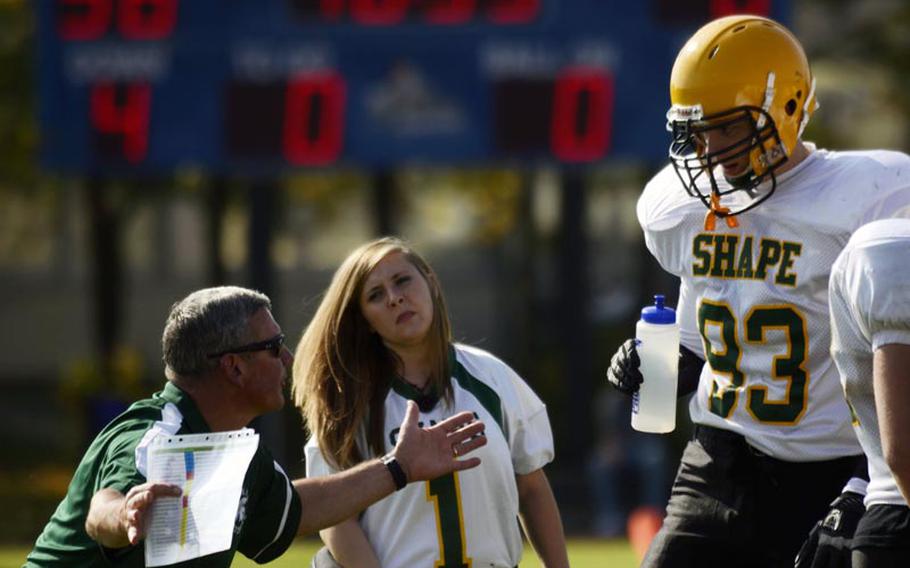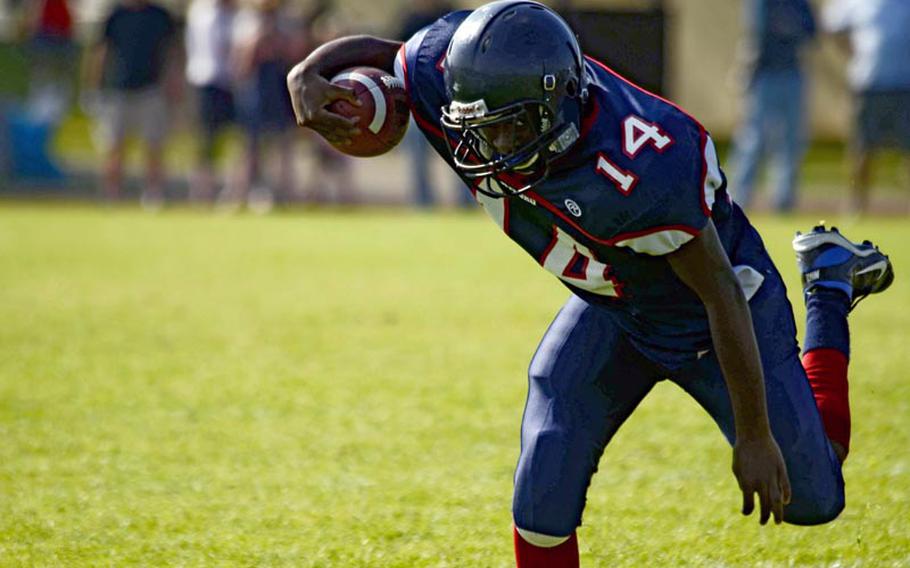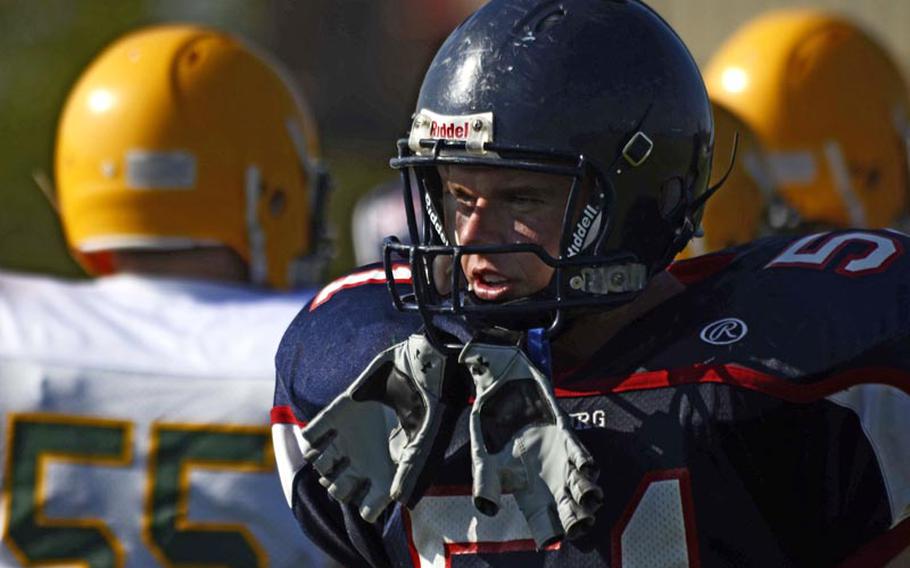 This story has been corrected
BITBURG AIR BASE, Germany – Even though the points scored by Bitburg in their 56-20 romp Saturday over the SHAPE Spartans was right around their 2011 average output per game, the two-time defending European Division II champion Barons still broke some new ground.All-Europe running back Kyle Edgar scored four times. Nothing unusual about that –Edgar had already tallied three TDs this season – but Saturday he supplemented two rushing TDs with a fumble-return score and a 95-yard kickoff return to the house. For the day, he ran the ball just five times for 46 yards, according to Bitburg coach Mike Laue, whose team scored all eight of its TDs in the first half to lead 56-6 at intermission.
Matt Flood carried the ball in from four and nine yards out in the opening 24 minutes, Corey Bason completed a 34-yard TD pass to Rashaun Wimberly, and Edgar posted TD runs of 25 and four yards to go with his return TDs.Austin Schmidt had the big TD run of the day for Bitburg, which is averaging 55 points-per-game this season and won for the 17th straight time. Schmidt, who carried five times for 120 yards, broke a 67-yard TD run in the second period.Bitburg's defense benefited from two tackles-for-loss by Shaquille Williams and a tackle behind the line each by Colton Enbgelmeier, who also blocked a punt, and Flood, who also forced a fumble. Bryce Randall topped the Bitburg tackles sheet with seven.Next up for Bitburg (3-0 overall, 2-0 in II-North), is a Friday night game at unbeaten Baumholder. The Bucs were idle this week.SHAPE, which scored on Amari Wilson's 86-yard first-quarter kickoff return and added fourth-quarter TDs on a 64-yard run by James Workman and a 26-yard TD toss from Ryan Howard to Austin Eperjesi, fell to 0-2 overall and in II-North. Next up for the Spartans, whose David Brackett registered two tackles-for-loss, is a Friday night game at the International School of Brussels.
CorrectionDue to inaccurate information provided by a source, Bitburg's Kyle Edgar's kickoff return was incorrectly reported. Edgar returned the kick 95 yards for a touchdown.