Division II girls semifinals
Bitburg braced for finals rematch with BFA
by
Dan Stoutamire
February 26, 2016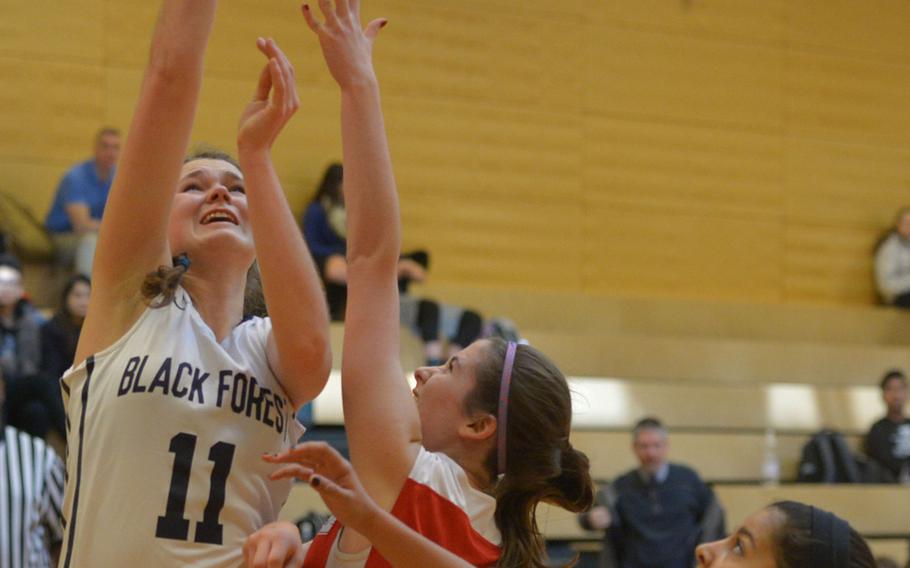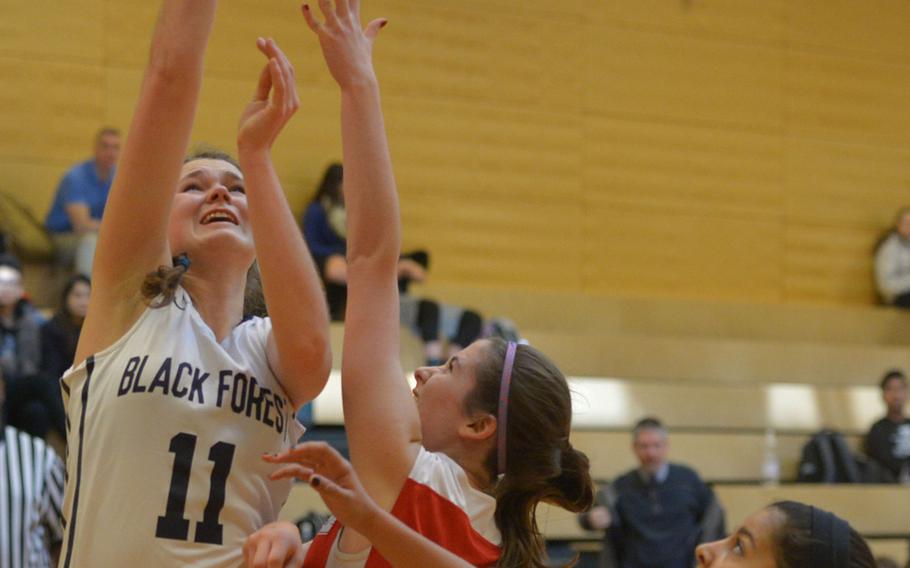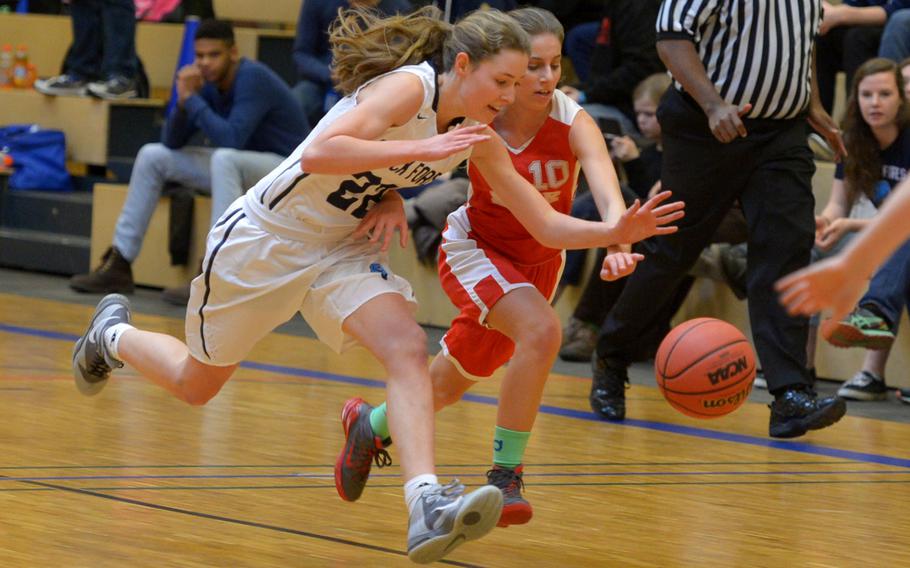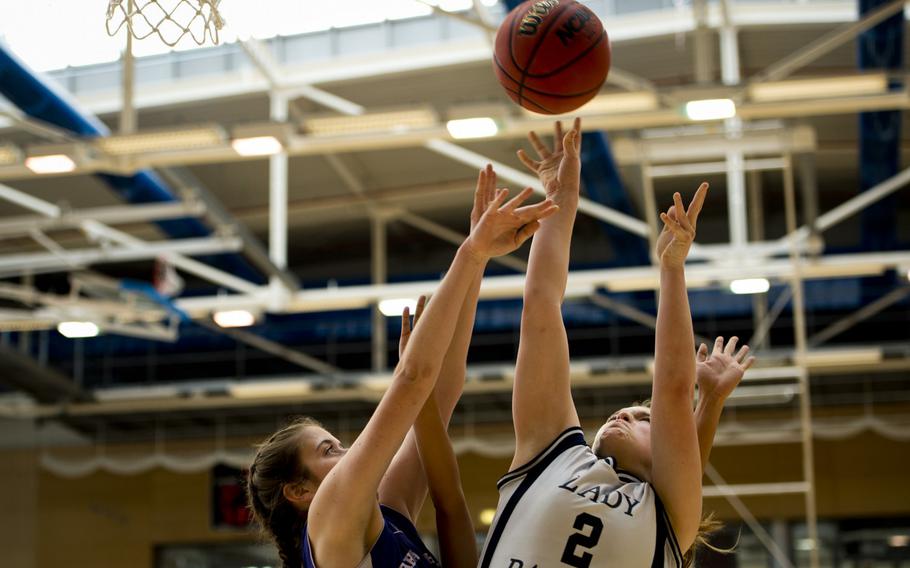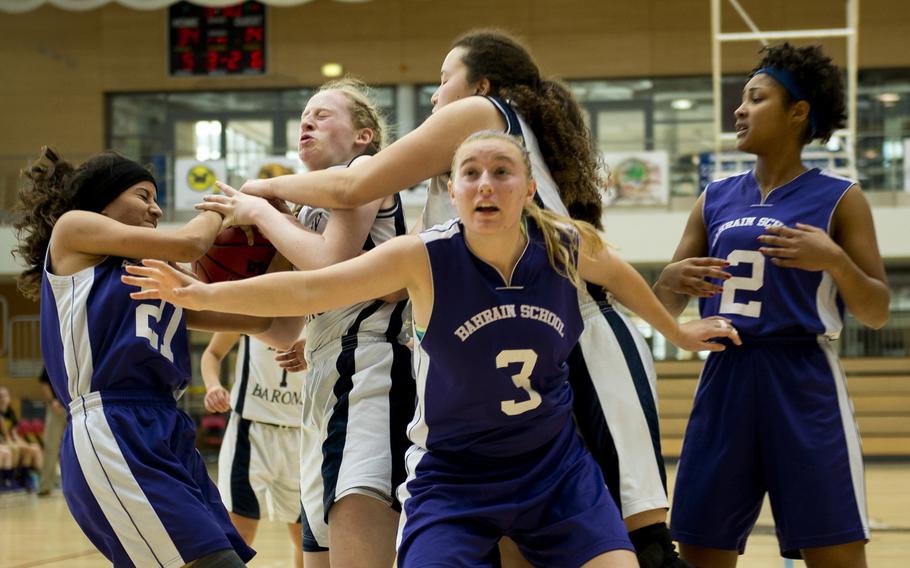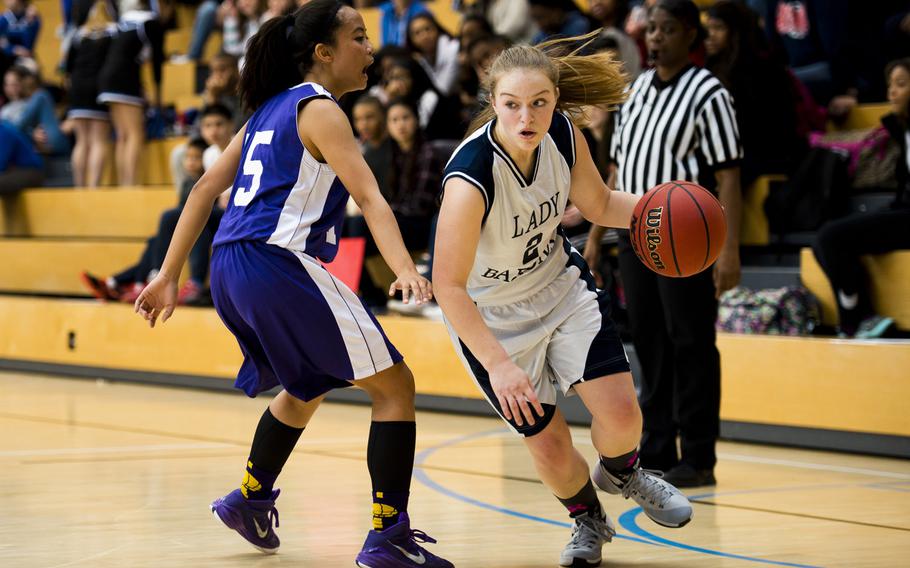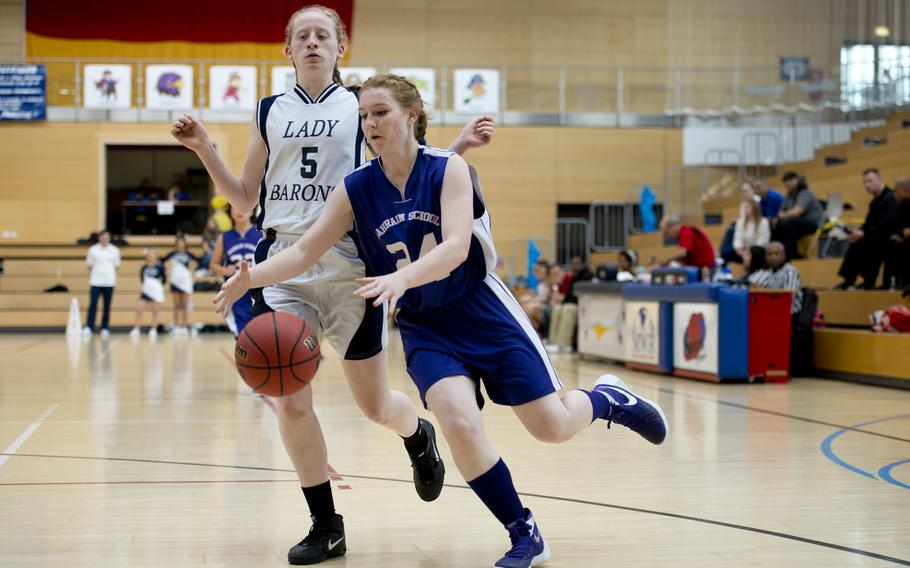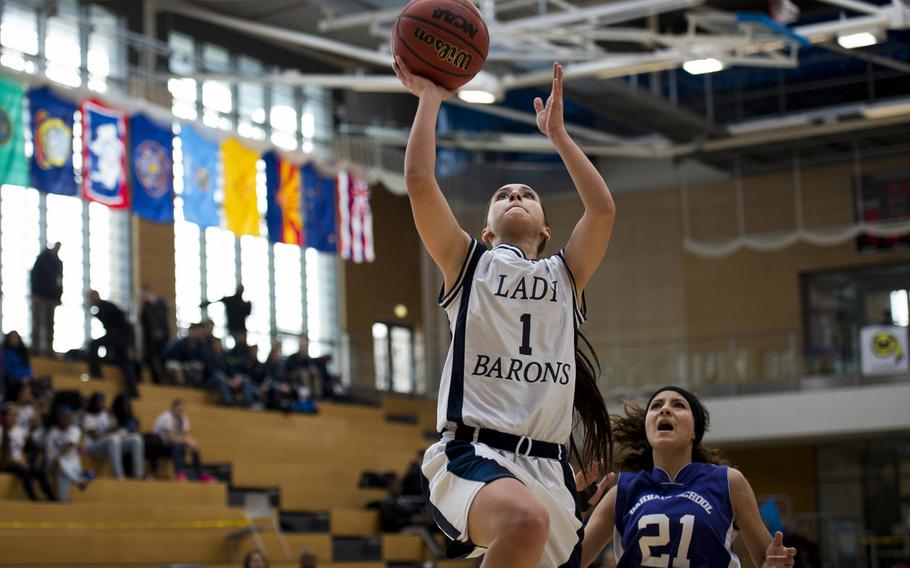 WIESBADEN, Germany — Girls Division II defending champs Bitburg will be facing a familiar — and formidable — foe in tomorrow's DODDS-Europe basketball championship final as it takes on Black Forest Academy.
It's a repeat of last year's final, which ended 34-27 in the Barons' favor. Two January meetings between the teams at BFA resulted in the closest wins of Bitburg's thus-far perfect season: 23-18 and 26-22.
Both Bitburg and BFA were convincing in their semifinal wins, over Bahrain and the American Overseas School of Rome, respectively.
Bitburg 42, Bahrain 16: The dominant Barons are one win away from a second straight European championship.
Bitburg completed a forceful march through the opening days of the tournament with a blowout of upstart Bahrain. The Barons, unbeaten in the regular season, have yet to be challenged this postseason, winning all three preliminary games and their semifinal in runaway fashion.
Coach Chris Howard said picking the right moments was instrumental in the semifinal win.
"Patience was key," he said. "We knew that we wanted to come out defensively and make stops, and get rebounds, and work our offense when we had the opportunity or hit our fast break, because that's what's really strong for us this year."
Senior forward Victoria Porras led the way for the Barons with 12 points and added nine rebounds, while junior Hailey McKenna added 11 points and four assists.
While Bitburg marches on, the loss ends an impressive tournament run for Bahrain. Junior guard Fatima Sankhri paced the Falcons with six points, all coming in the third quarter. They will be hoping a similarly insurgent boys team can achieve a better result in their semifinal matchup later Friday.
Black Forest Academy 50, AOSR 17: A 17-0 romp of a first quarter powered by Katie Greathouse and Cailynn Campbell's 13 combined points enabled BFA to ease through their semifinal at a canter over a senior-dominated AOSR squad.
"I was actually pretty pumped because we usually get off to a slow start, so it was good to have a game like that," said senior guard Anna Kragt, who scored 12 points in the win.
BFA did an excellent job of spreading the floor and consistently found one another for open shots, sometimes forsaking a good shot for an extra pass and a chance at a great shot opportunity.
"I think something that people can underestimate is good passing, and I think we've been working on passing a lot this season," junior guard Naomi Ruegg said. "We've had some rough games, but today we really showed that work and executed well in our passing and that can make the difference."
AOSR will rue its sloppiness in possession as BFA's pressure defense caused problems all game.
Staff writer Gregory Broome contributed to this report.
---
---
---