DII girls semifinals
Bitburg, BFA will meet for all the marbles again
---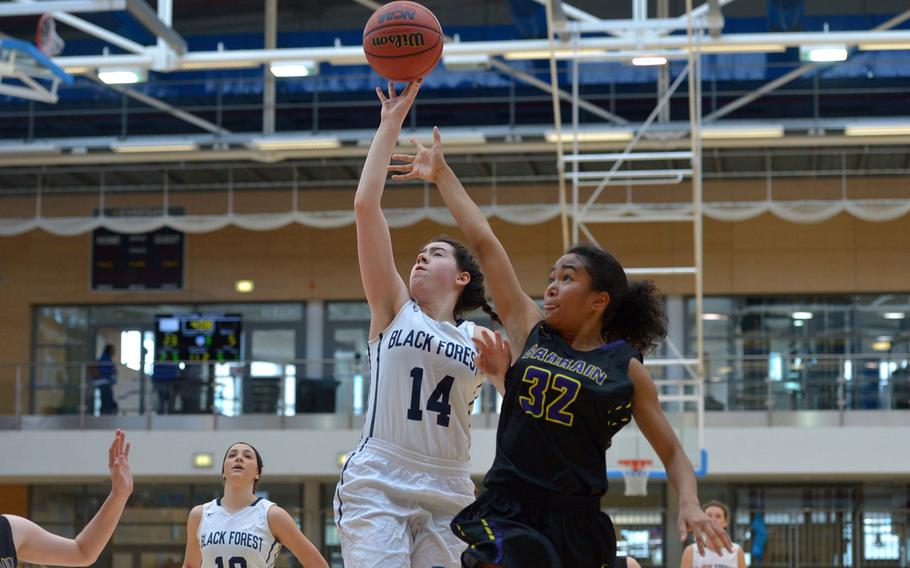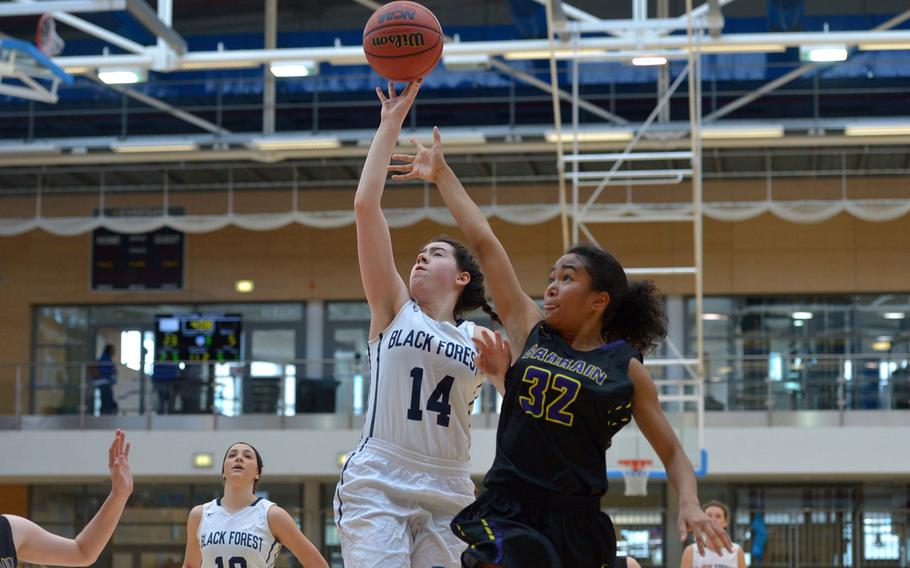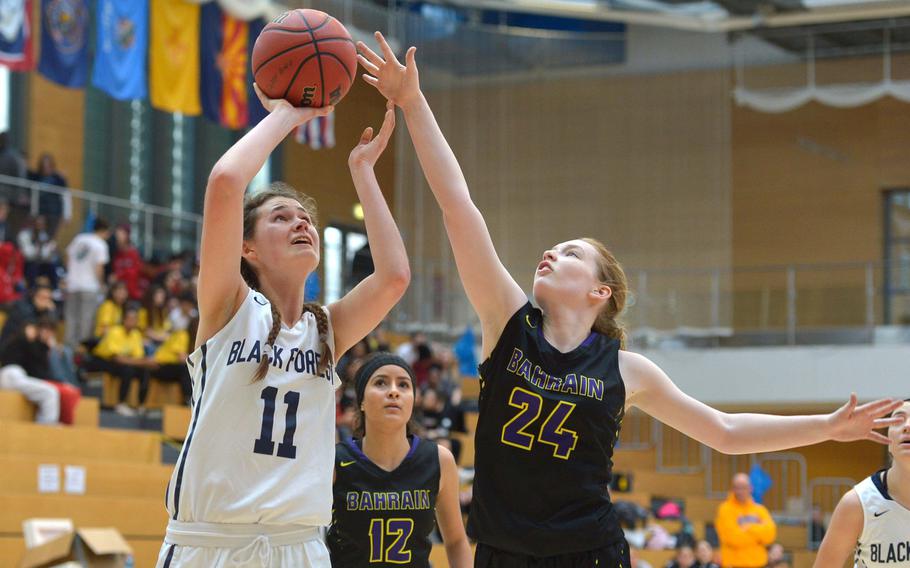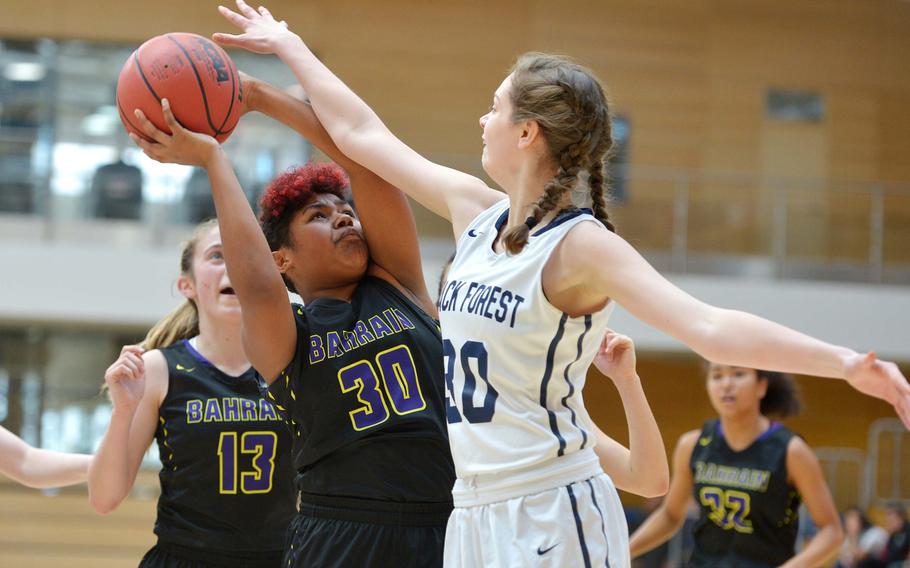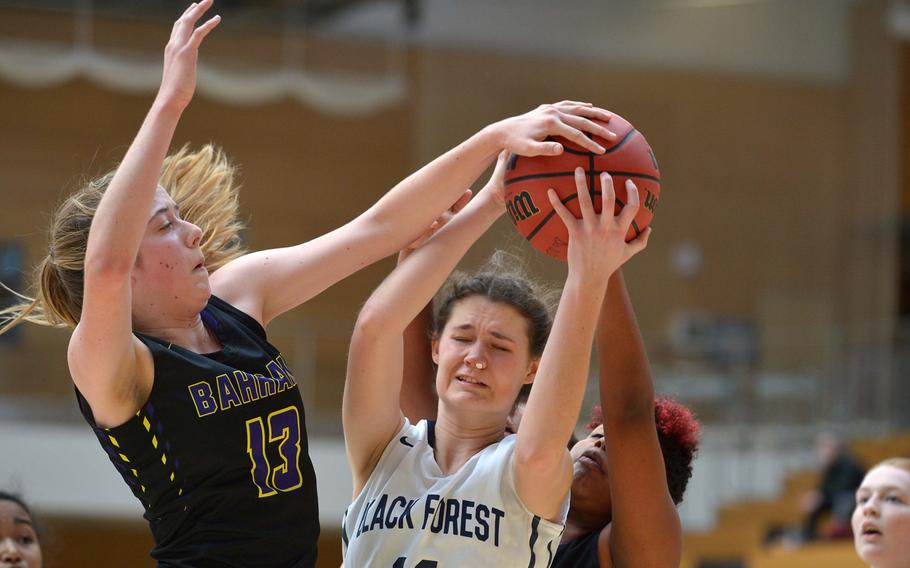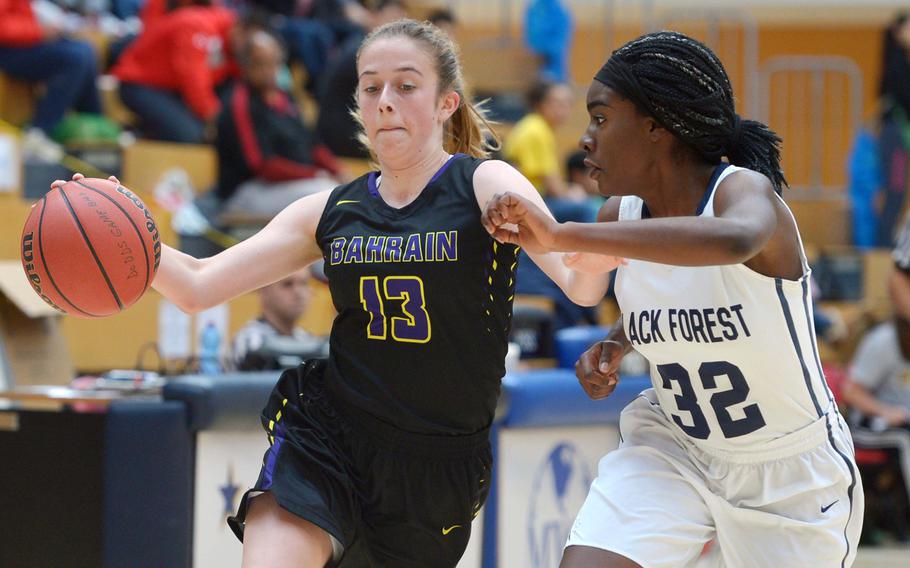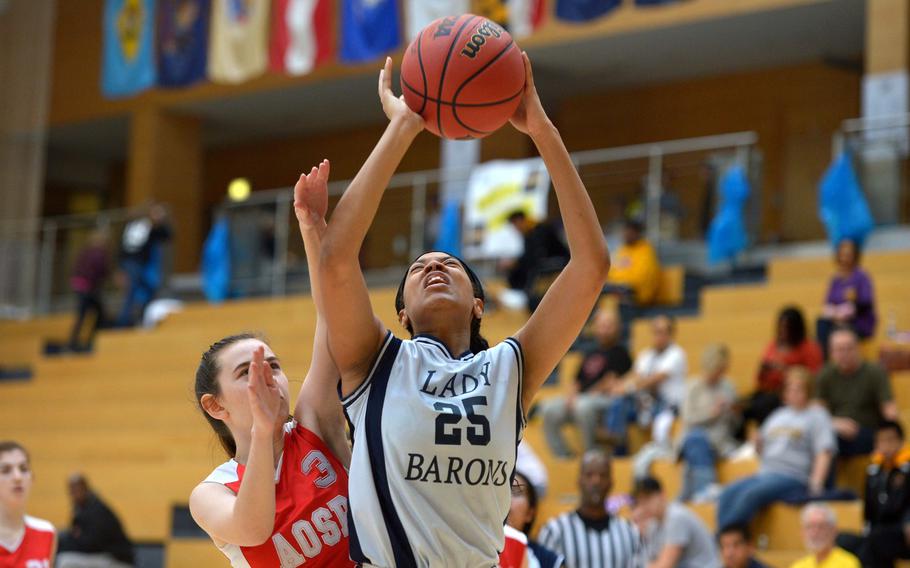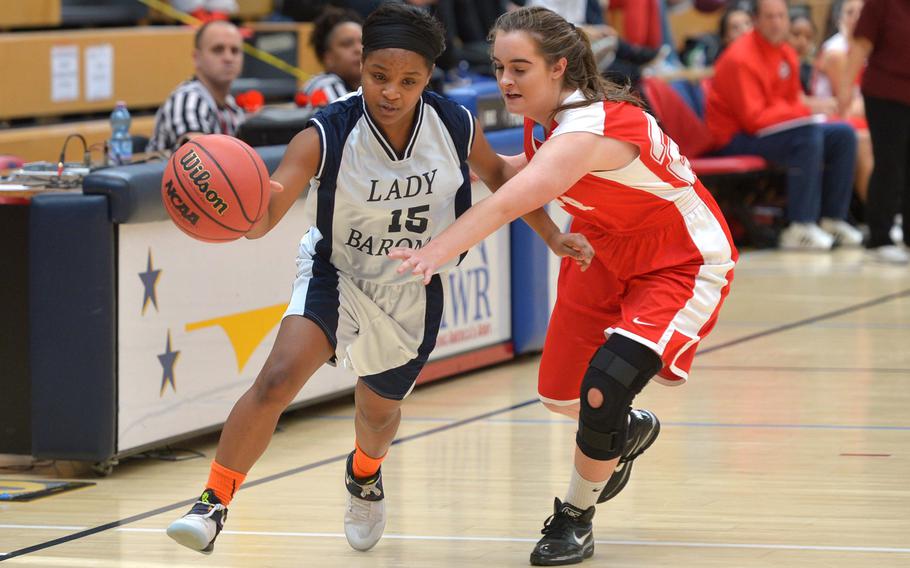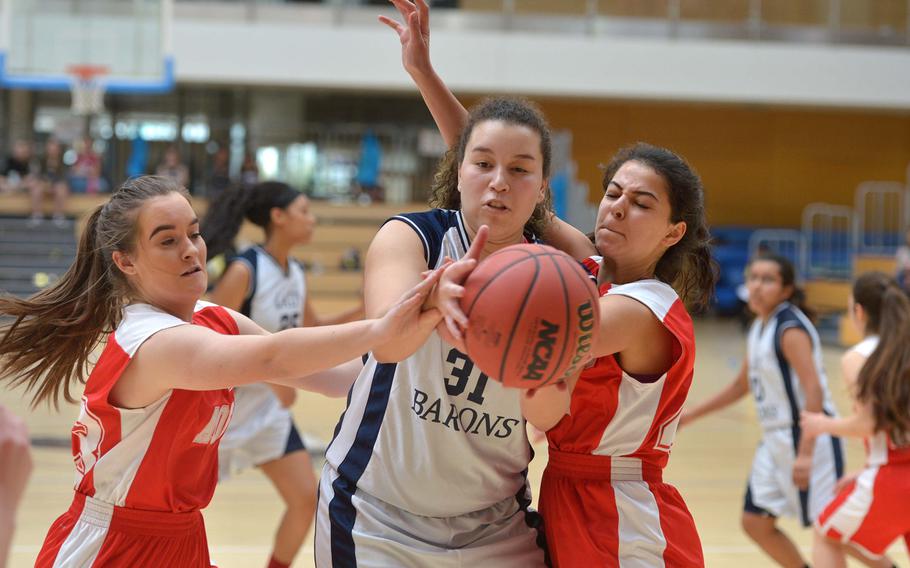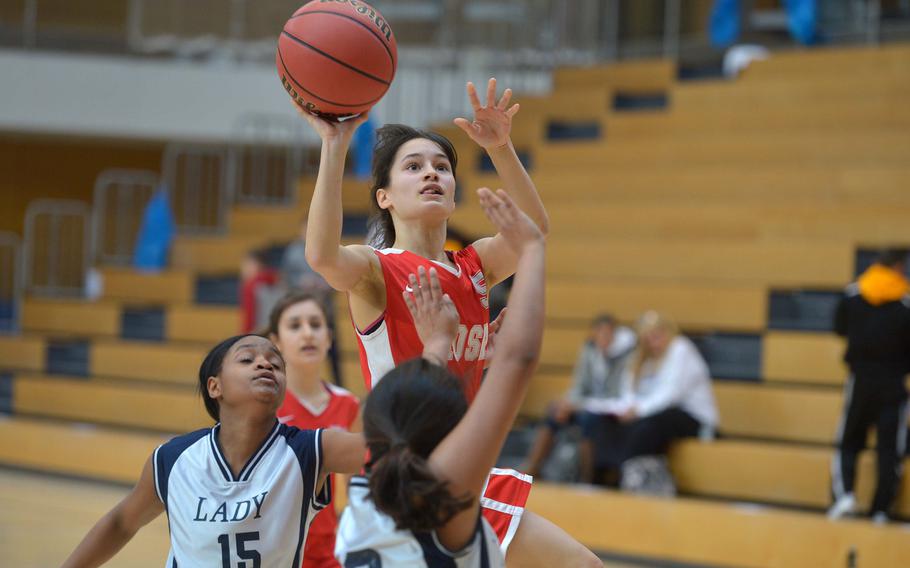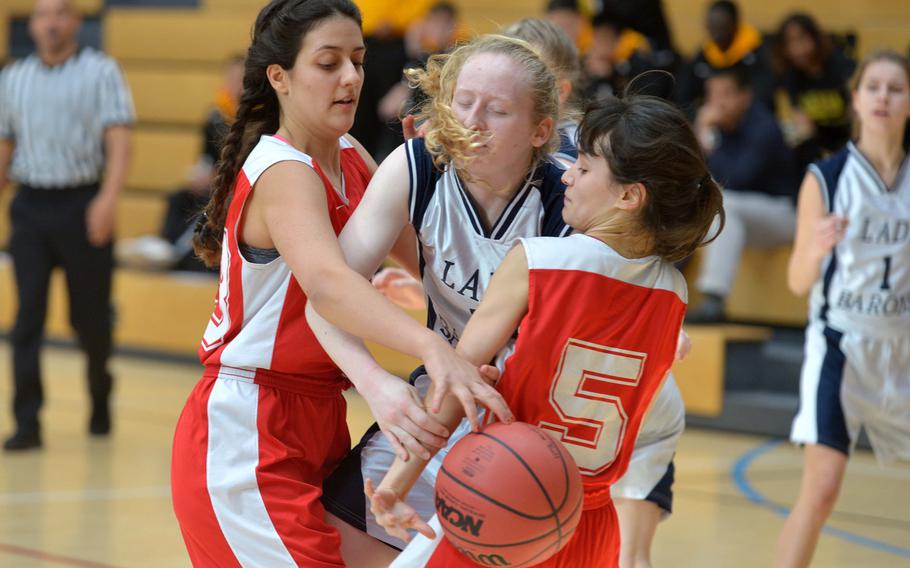 WIESBADEN, Germany — Pool-play winners Black Forest Academy and Bitburg advanced to the DODEA-Europe Division II finals Friday with wins in the semifinals.
Saturday's 3 p.m. final is a rematch of last year's, which BFA won 25-16 in a defensive struggle. This year, BFA has been dominant in two regular-season matchups, winning 50-13 and 39-19 in early February.
Bitburg 36, American Overseas School of Rome 12: Bitburg went inside early and often against an undersized AOSR team, and pulled away in a dominant stretch on either side of halftime.
Junior forward Amadi Bradshaw scored 18 for the Barons, mainly from the low post or following an offensive rebound.
Bradshaw and senior Elise Rasmussen continued their impressive combination inside.
"It's something that we've developed later in the year – we most definitely got it now and we're bonded," Bradshaw said. "We just look at each other and know what to do."
Early in the game the Barons struggled to retain composure against an aggressive AOSR defense, particularly Anne Blanchette, who again led the game in steals and was seemingly everywhere.
"No. 5 (Blanchette) was pesky, she's the ball hawk and did a great job, and our girls weren't aware, especially in the first half," Bitburg coach Chris Howard said.
Despite the loss, AOSR coach Carmela Verardi was impressed with her team.
"They showed a good mentality, very aggressive," she said. "They are fast, athletic and very brave." The Barons will now have to adjust to the Falcons.
"I think we'll have to focus on staying together as a team no matter what happens, and tightening a few things up," Bradshaw said of preparing for the finals.
BFA 50, Bahrain 16: After a slow start, BFA charged to a 17-4 halftime lead and demonstrated their depth by rotating all of their players to great effect.
"We have 10 players that I can put on the court at any time and not really change a whole lot," coach Cindy Kennedy said. "It's my dream team. That's been our strong point all season long, and we'll have people in and out of the game. Most everybody gets about the same amount of playing time, and it's really special."
Against Bahrain, senior guard Naomi Ruegg was often at the center of things, running the offense and setting the tone of the team's press and man-to-man defense.
"We're slowly bringing out the chemistry between everybody, and today it showed," she said. "We moved the ball, and we got people open down low and we were making shots."
Bahrain will be looking to bounce back in Saturday's third-place game, and under coach Brant Tryon, have come a long way since the program began playing in DODEA competition.
"Three years ago it was only two (games) before Europeans, this year was 18, the majority against bigger schools or women club teams in the region," he said. "This is one of the hardest-working groups of kids I've ever been involved with. They play with more heart and more aggressiveness that many of the boys' teams I've worked with, and when we put it all together they are amazing and fun to watch."
BFA is looking ahead to a rematch against Bitburg.
"We never assume anything with [Bitburg]," Kennedy said. "We're going to expect great competition like they always give us and we'll see what happens."
---
---
---
---