Europe DII girls soccer final
BFA's early barrage enough to down Bitburg
---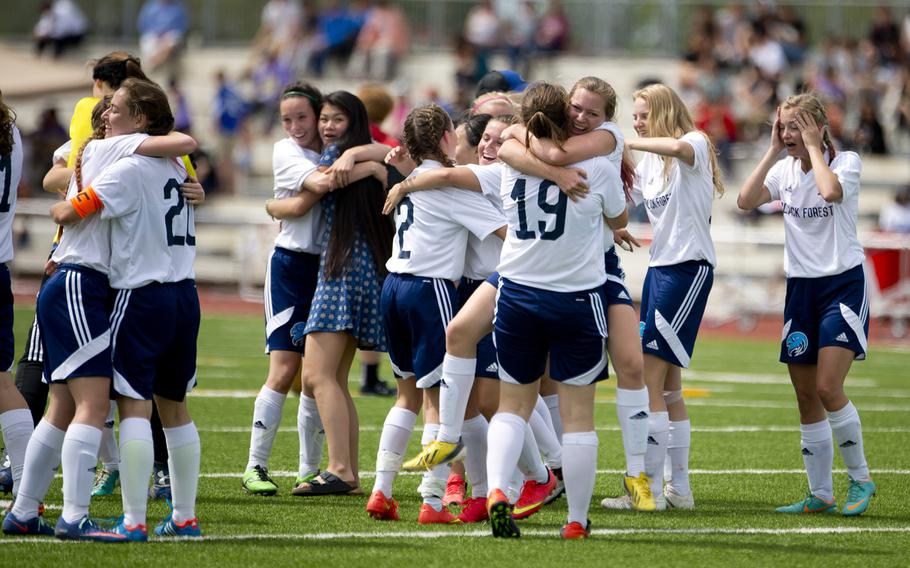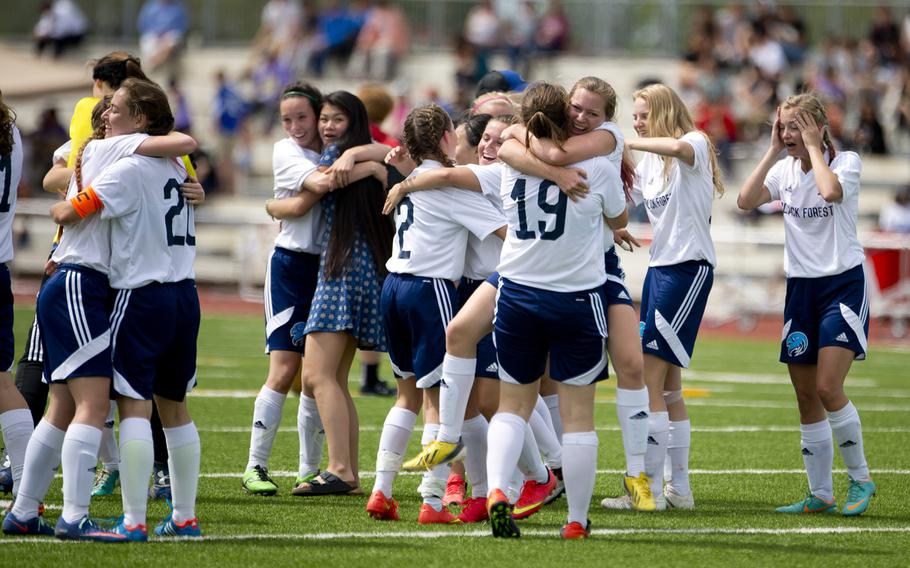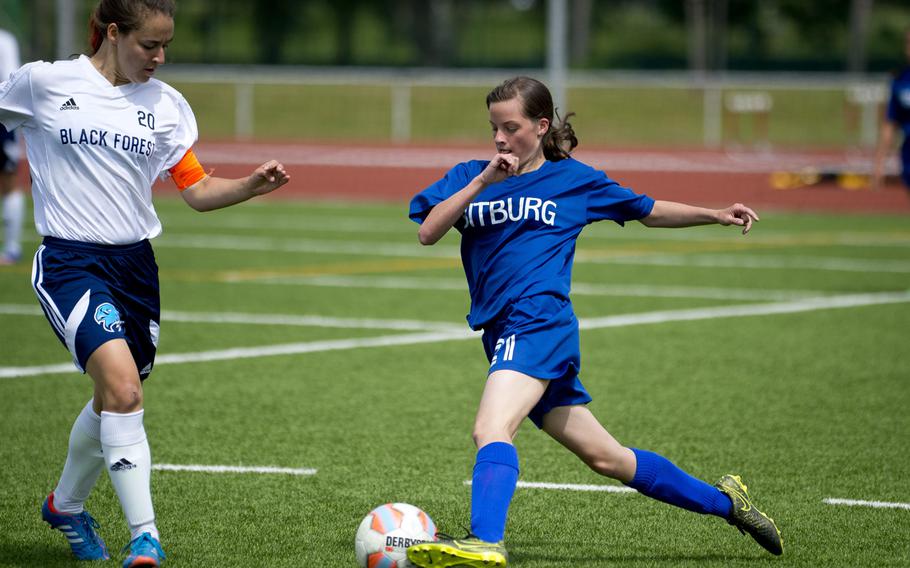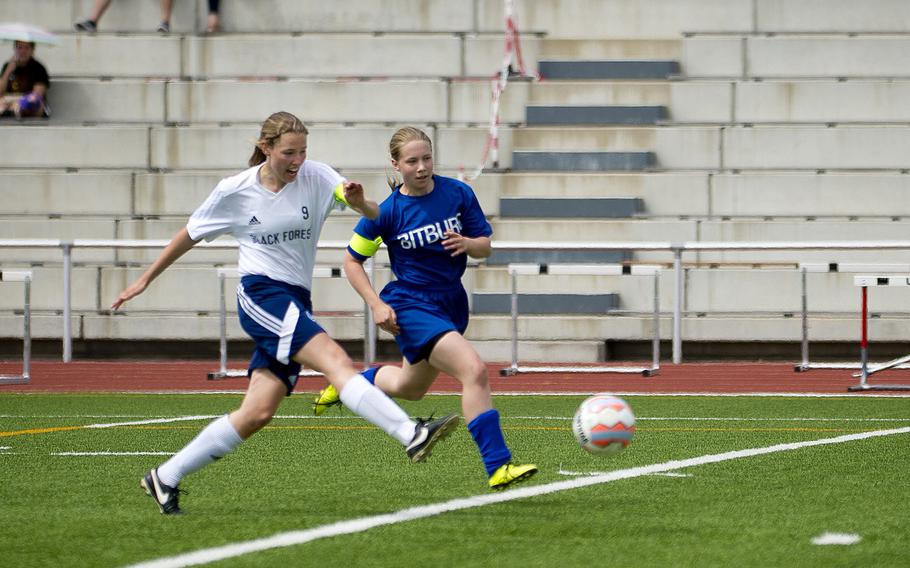 KAISERSLAUTERN, Germany – Anna Kragt's two goals in the opening minutes of the match between top-seeded Black Forest Academy against Bitburg on Saturday provided the difference in a 2-0 Falcons win in the DODEA-Europe Division II girls championship at Kaiserslautern High School.
BFA started furiously, going ahead after just a minute of play, when a long pass by Erin Cho allowed Kragt to break free of the defenders and slot the ball past Bitburg's diving goalkeeper Alexa Landenberger.
Just three minutes later Kragt scored again after another Cho pass, which left her alone facing Landenberger.
"She gave me both perfect passes," Kragt said. "Definitely the definition of teamwork right there."
BFA kept up the pressure throughout the action-packed first half, but Bitburg recovered and organized a more effective defense. Still, BFA managed to create several opportunities, which were denied by Landenberger's successful interventions in her penalty area.
In contrast, Bitburg's occasional forays into the BFA half of the field generally petered out without clear scoring chances. The two teams played a scoreless tie in an earlier round of the round-robin tournament on Wednesday, but by that time BFA had qualified for the finals and did not need a win.
Kragt had two chances to make it a hat-trick. In the opening seconds of the second half, she beat two defenders in the penalty area, but her shot was deflected by Bitburg's Elora Heisig. And three minutes before the final whistle, she hit Landenberger's left post with a close-in shot.
Bitburg's best chance came midway through the second half, when forward Baileigh McFall's kick from outside the penalty area bounced off the crossbar. BFA countered 10 minutes later, but Landerberger deflected Cho's shot from just 5 yards out.
Langerberger said her teammates weren't "pumped up" in the first minutes, which allowed BFA to achieve an insurmountable lead. "But we then realized we wanted it and stepped up our game," she said.
"After we scored our second goal, they packed it and made it more difficult to score," BFA coach Sam Stemple said. "But we continued to control the game."
"It's just great to go out with a win like this."
---
---
---
---