DII boys semifinals
BFA, Rota to get championship rematch
---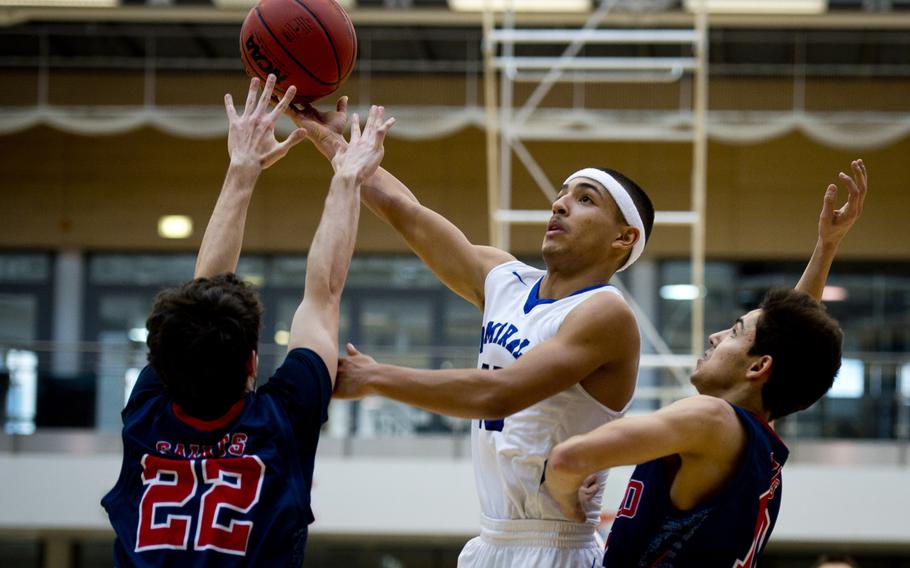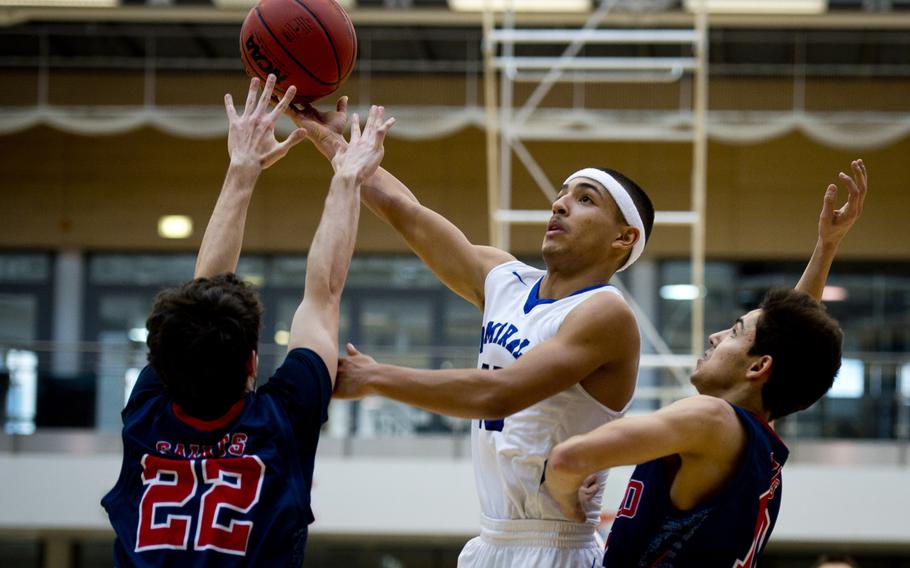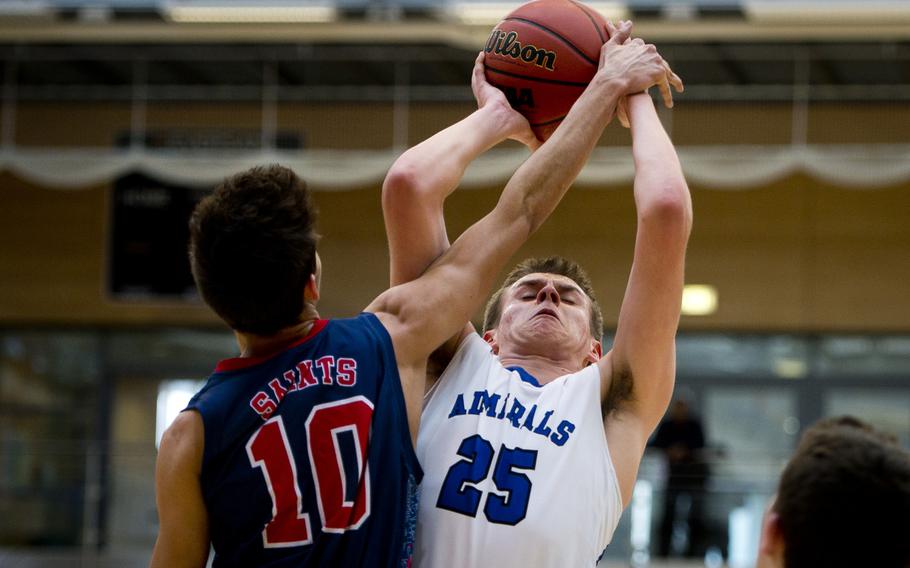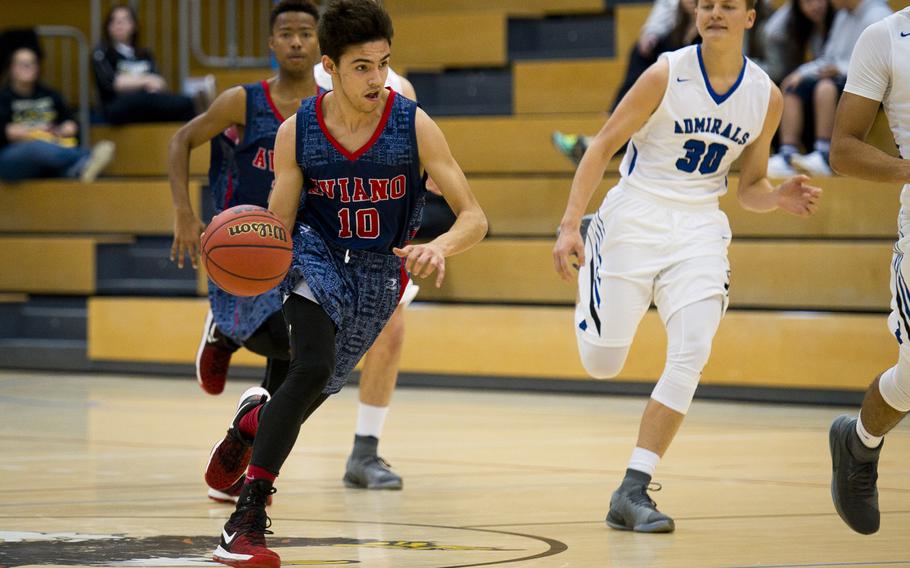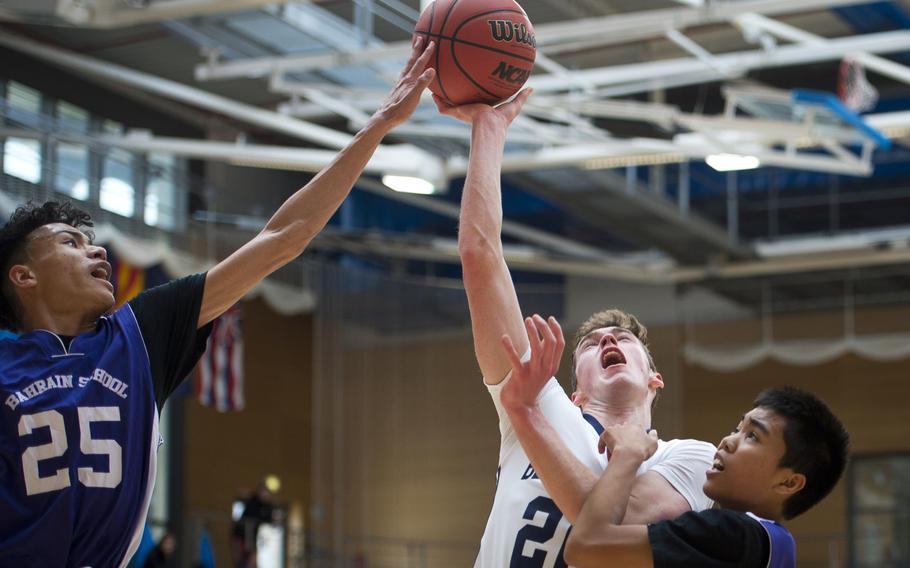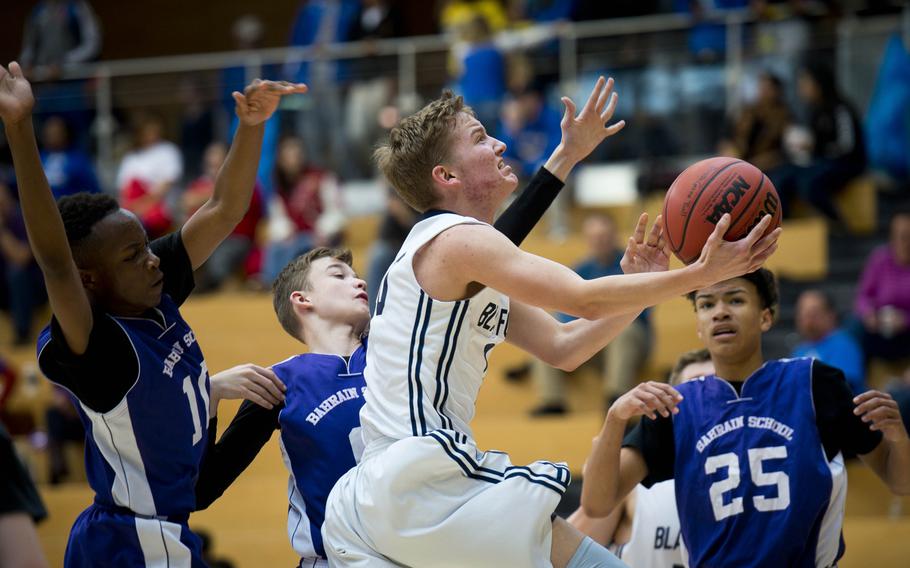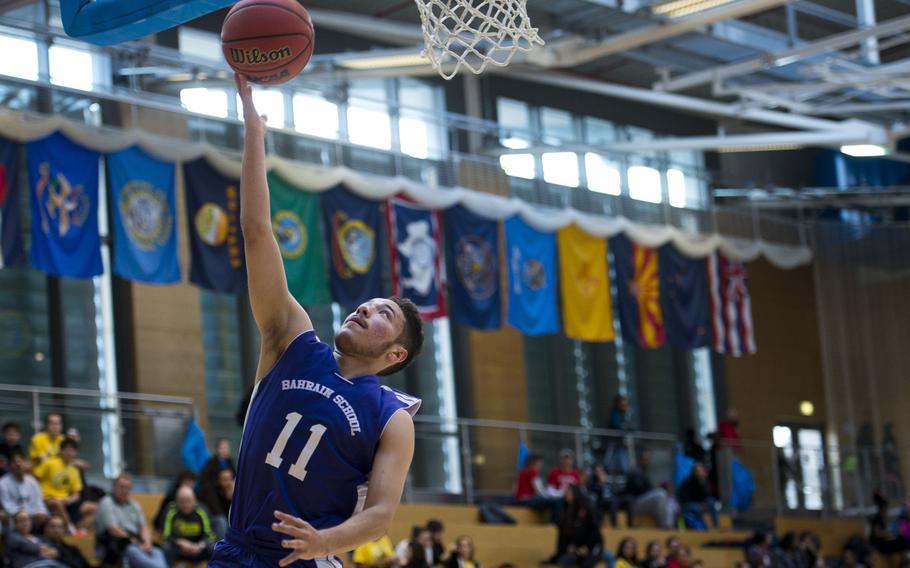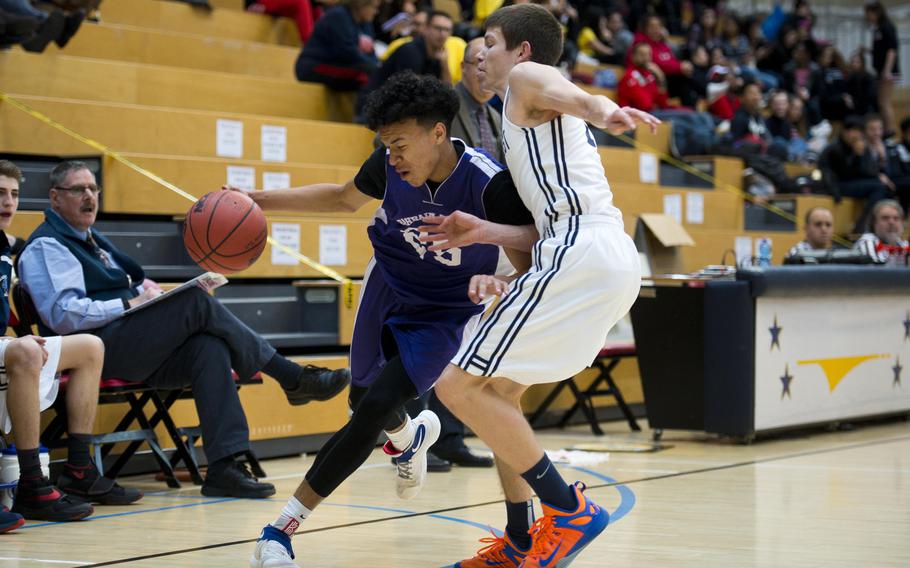 WIESBADEN, Germany – The boys teams that would participate in Saturday's Division II European title game were never in much doubt Friday. Or this week. Or this winter, for that matter.
The Rota Admirals and Black Forest Academy Falcons advanced to the 2016-17 DODEA-Europe Division II boys basketball championship game with convincing semifinal wins Friday at Clay Kaserne Fitness Center, finally making official the rematch that has been presumed to happen throughout a season of parallel dominance for the two elite programs.
Rota and BFA are scheduled to meet for the title Saturday at 4:30 p.m. CET, part of a six-game slate of European title games at Clay.
The Admirals beat BFA 71-43 for last year's championship.
While still a compelling final matchup, the BFA-Rota game lost some of its appeal when Rota big man Andy Drake sustained an injury Thursday that ended his tournament prematurely and scuttled his anticipated encounter with Falcon post adversary Kaden Proctor.
Rota 49, Aviano 29: The top-seeded defending champs ruthlessly cancelled the Saints' Cinderella title bid, advancing to their third straight European title game and moving within a win of a second straight title.
The seasoned Admirals had no problem dispatching upstart Aviano even without Drake, their low-post centerpiece. But the reigning champs expect to really miss their big man on Saturday against fellow powerhouse BFA.
Admirals coach Ben Anderson said the timing of Drake's injury denied his team any real practice time working without him, and announced plans to spend much of the following 24 hours studying film and crafting a fresh game plan for the Falcons.
"Everybody's got to do just a little bit more," Anderson said. "It's going to be a tough task."
The injury to Drake intensified an effort Rota has been undertaking all season. The Admirals had already adjusted their approach this winter after losing some high-powered offensive pieces from last year's championship roster, focusing on the game's less glamorous aspects to compensate for the increased degree of difficulty on offense.
"Hustling and rebounding. That's what we're all about this year," senior guard Jashaun Garrison said. "I think it's working for us so far."
Garrison scored 15 points to lead all scorers. Mason Shine paced the Saints with 14 points.
Sixth-seeded Aviano barged into the semifinal round with rugged preliminary wins over Bitburg and Marymount on Wednesday, but its hopes ended unceremoniously with blowouts against BFA and Rota on Thursday and Friday, respectively.
Black Forest 74, Bahrain 50: The second-seeded Falcons earned another shot at their first DODEA-Europe boys hoops title with a thorough defeat of fourth-seeded Bahrain.
Proctor scored 21 points to lead a balanced BFA attack. Jonah Greathouse added 16 points, Noah Greathouse chipped in 15 and Trevor Broaten scored 12 to join Proctor in double digits.
BFA appears to be the most talented team in the tournament, from standout point guard Dillon Priest to post anchor Proctor to the Greathouses, the team's wing scorers, senior leaders and all-around catalysts. But the Falcons are careful not to lean too heavily on that talent edge. Proctor said his team strives to play "smash-mouth basketball" and outwork its opponent as well as outplay it.
"We're fighting, giving everything," said Proctor, the team's 6-foot-3 junior center. "Just grinding, working really hard, getting on the floor."
New addition Priest has fit in seamlessly as the lead guard for the Falcons, instigating BFA's precision half-court offense and creating transition opportunities with deflections and steals on defense. The arrangement has been mutually beneficial for the team and the player.
"I've just loved it since day one," Priest said.
Priest's returning teammates quickly updated him on their ongoing rivalry with Rota, and he's as eager as any of them to reverse last year's disappointing outcome.
"We just want to go out and play our best game," Priest said. "We've been looking forward to it all season."
broome.gregory@stripes.com Twitter: @broomestripes
---
---
---
---