BFA has way too much for Hohenfels
by
Michael S. Darnell
February 19, 2016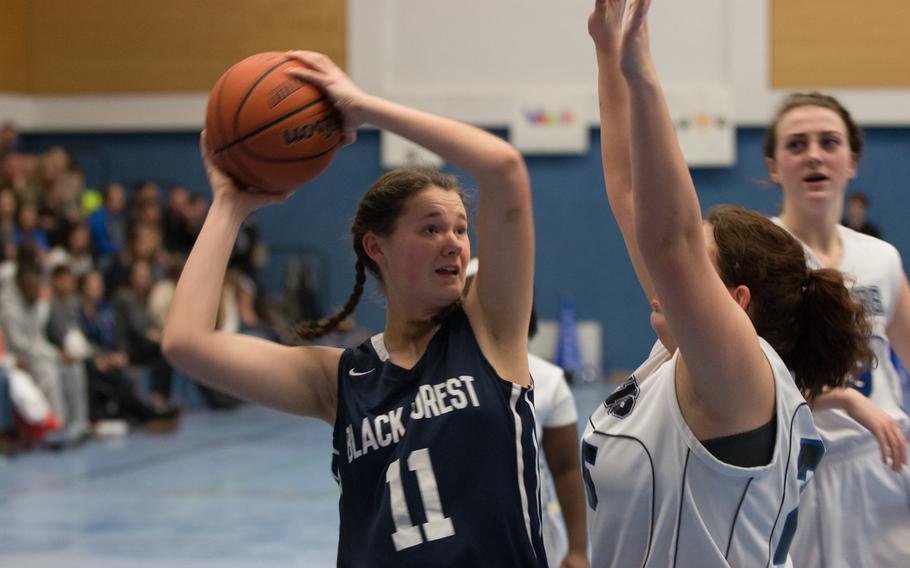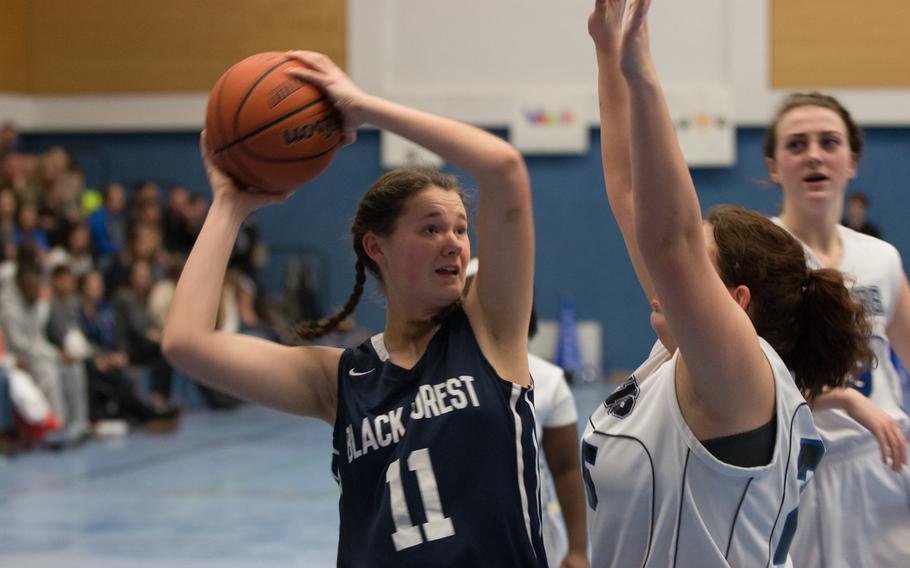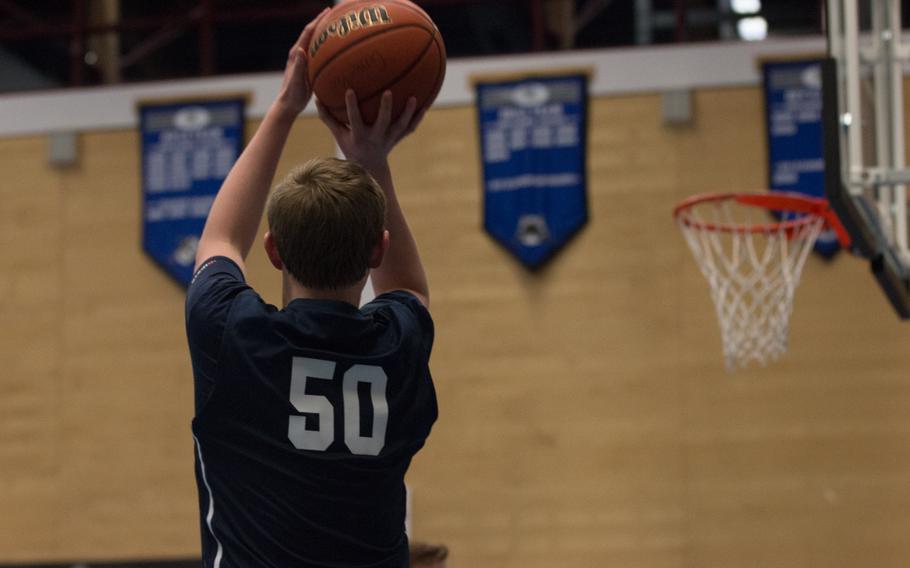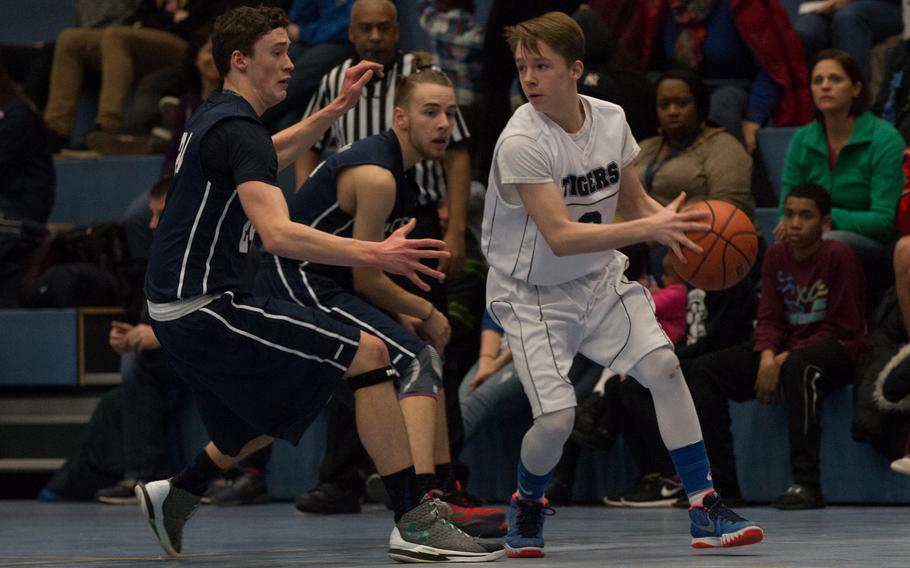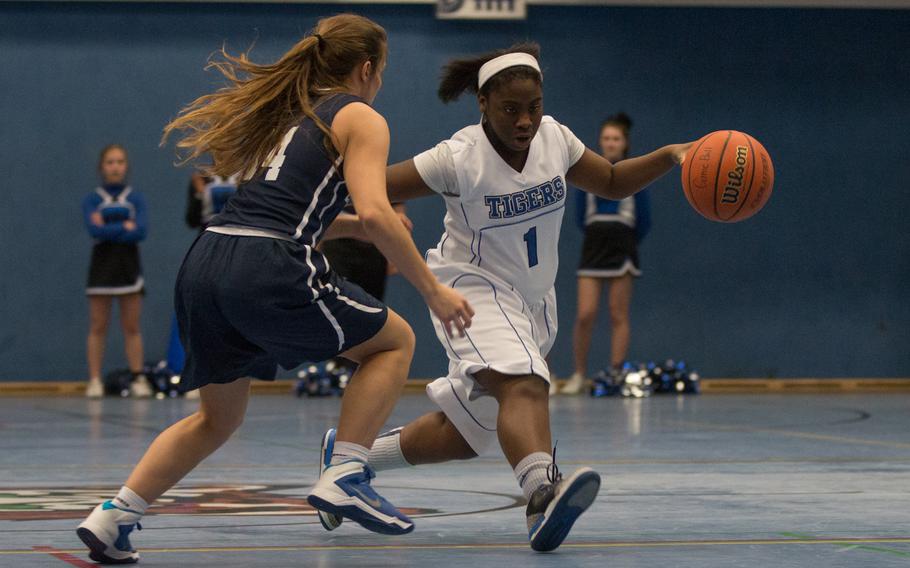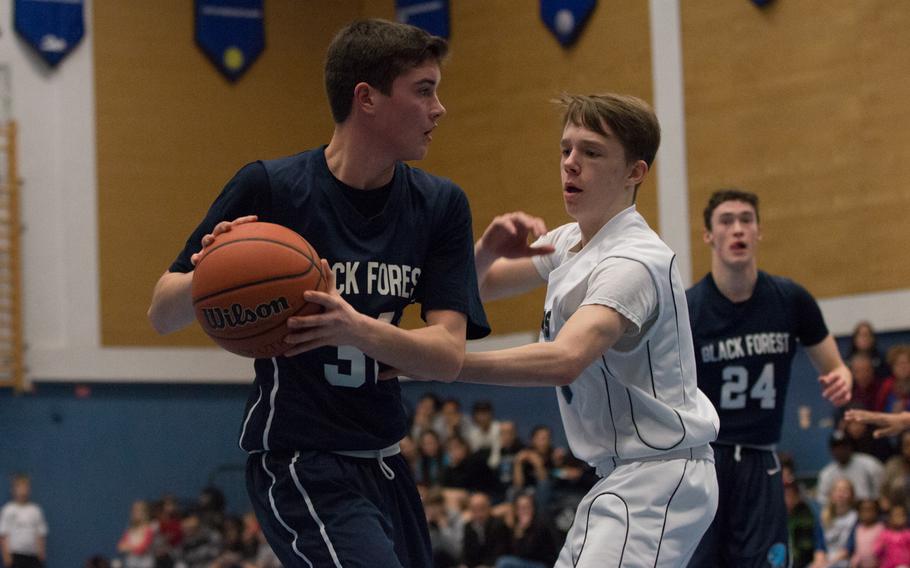 HOHENFELS, German – Sometimes, there's a fine line between victory and defeat. Other times that line widens to a canyon that could only be called "Grand."
Such was the case when the Black Forest Academy Falcons soared past the Hohenfels Tigers Friday during the penultimate game of the 2016 DODDS-Europe Division II basketball season.
Both the Falcons boys and girls won their games by triggering third-quarter mercy rules. The boys by a score of 51-12 and the girls with a score of 43-3.
On Saturday, these two teams will meet again in the final game of the regular season. The Tigers know they'll have an uphill battle.
"It was a bad loss," Hohenfels coach Phil Rigdon said. "We do have a powerful basketball team, but we also have a human basketball team with off nights. We all have those. Unfortunately tonight it was contagious."
The normally potent Tigers were locked down all evening by a crushing Falcons defense that, well, showed no mercy. "We have a pretty lock down defense," said BFA's Jonah Greathouse. "It's hard work, defense is hard work."
Though they rolled over the home team on Friday, the Falcons say they're not going to take anything for granted going into the rematch.
"One game could be different from the next," BFA's Jason Kragt said. "We know we got to play our best every single time we step on the court."
Kragt was instrumental to the Falcons defense, nabbing three steals and seven rebounds. Greathouse had a banner day, scoring 25 and pulling down seven rebounds. If the Falcons are going to go the distance this year in the European finals, they'll be counting on these two to lead the way.
"Our goals are to do our best, work as hard as we can and hopefully get a shot at the championship," Kragt said. "That's what we want to do."
They're not alone in their championship aspirations. The girls have had excellent success this year, and Friday's win should put every other team in their division on notice. The Falcons are for real.
"We're ready," said BFA forward Mia Rottier. "It's the best team I've played with before. There is no 'I'm the best player on the team,' we're all just a team."
She scored nine of her team's points and was a constant thorn in the Tigers' side. Katie Greathouse was a giant on the court, as well. She scored 11 and had seven rebounds. Cailynn Campbell lived in three-point land, hitting three of them in the first quarter.
"We had good passing, we were doing everything our coach wanted us to do," Rottier said. "We were figuring out what plays worked best against Hohenfels."
They seemed to have figured that out pretty well, but as the old adage goes, tomorrow's another day.