D-II girls final
BFA earns second straight title by topping Bitburg
---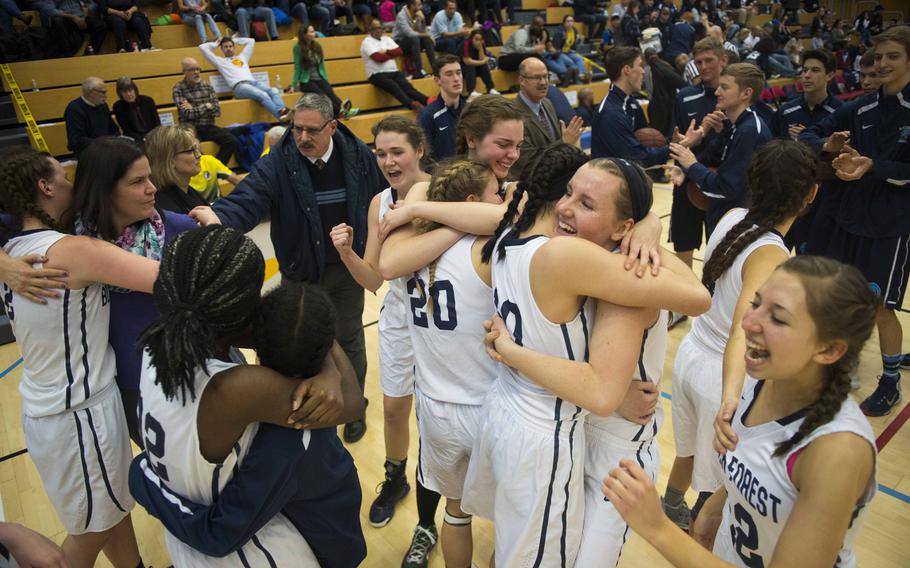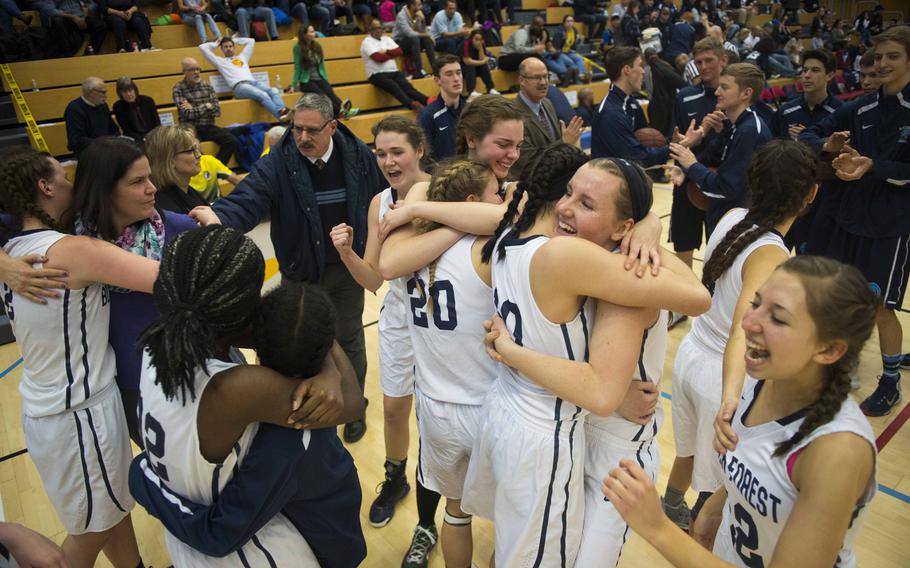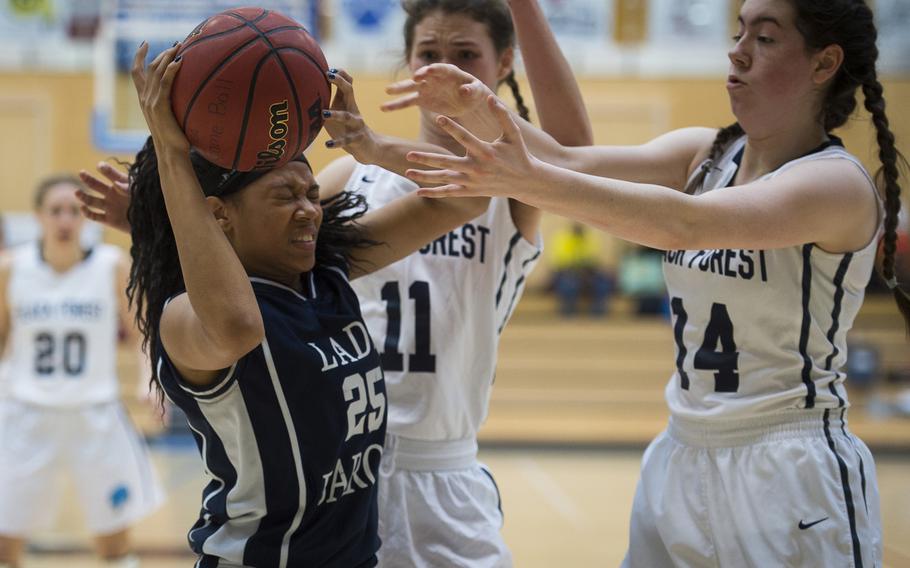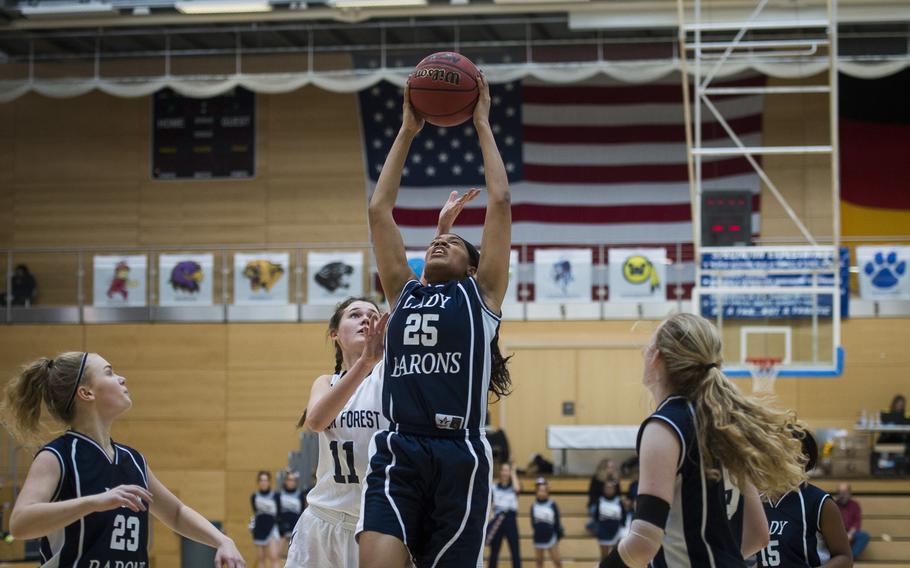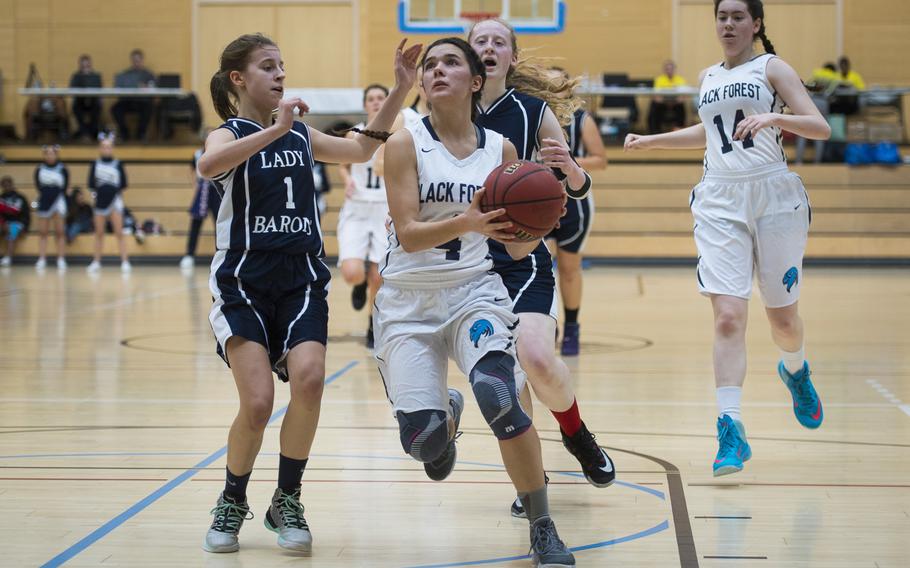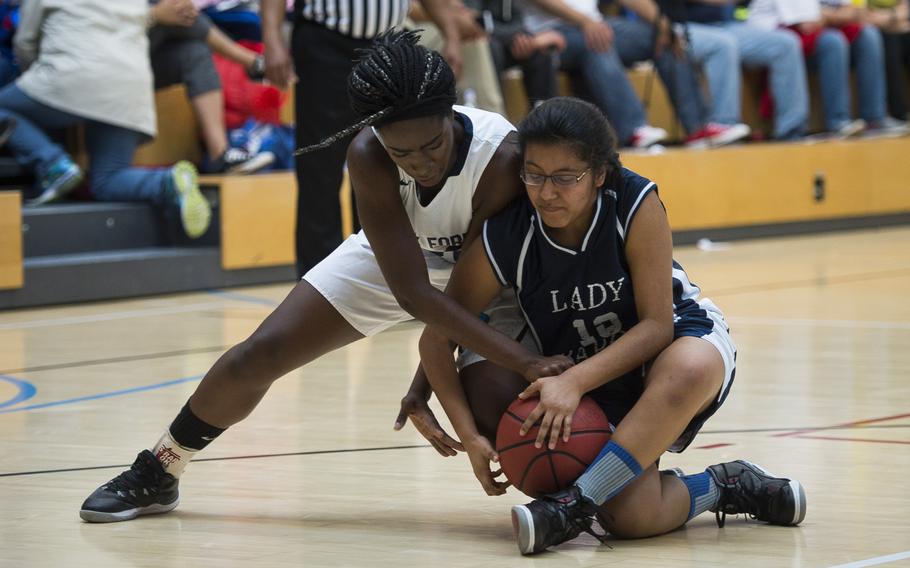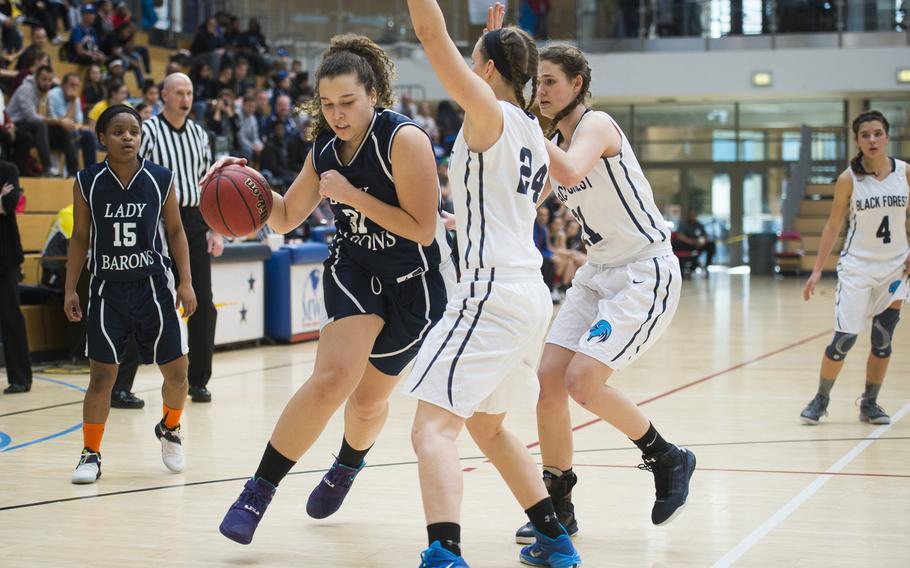 WIESBADEN, Germany — Black Forest Academy made it two DODEA-Europe Division II girls basketball championships in a row Saturday with a 21-15 comeback win over its old nemesis: Bitburg.
The two teams have met in each of the past three Division II championship games and the two pool-play champions were on a collision course this year as well. BFA has a 2-1 edge in those games, winning last year's matchup by a similar score, 25-16.
After falling behind 15-12 in the third quarter, the Falcons scored the game's final nine points, shutting down the Barons with a stifling full-court press.
"I told the girls before the game – this is Bitburg, we have a history with them, you need to be prepared," BFA coach Cindy Kennedy said. "This is going to be a competitive game."
The Falcons relied on balanced scoring from their top players, with Katie Greathouse and Kennedy Wilbanks pitching in six and Cailynn Campbell five to lead the way.
"It's all about the guards, they're always looking for us (in the post)," Greathouse said. Bitburg's inside pair of Elise Rasmussen and Amadi Bradshaw were quiet offensively, combining for only two points. Kennedy said the Falcons used a defender in front of and behind Rasmussen to prevent her from getting the ball.
"That took a huge team effort, to set up a defense just for them, and the whole team just played really hard to help guard those players," Greathouse said.
Though the Falcons had been using up to 10 players consistently throughout the tournament, in the final Kennedy elected to use a shorter bench and players such as Wilbanks and point guard Naomi Ruegg played nearly the entire game.
For Bitburg, the loss will be made worse by the fact they had a three-point lead late in the third quarter and were unable to capitalize in longtime stalwart Rasmussen's final game.
One bright spot was the play of freshman point guard Ava Bohn, who led all scorers with nine points, playing every minute of the final and causing BFA problems on the perimeter.
"[Bohn] had the game of her life today, I told her she's got a great future ahead of her," Kennedy said.
In the end, though, BFA was able to do what it's done all season – win.
---
---
---
---