Europe DII girls soccer
BFA, Bitburg to face off for championship
---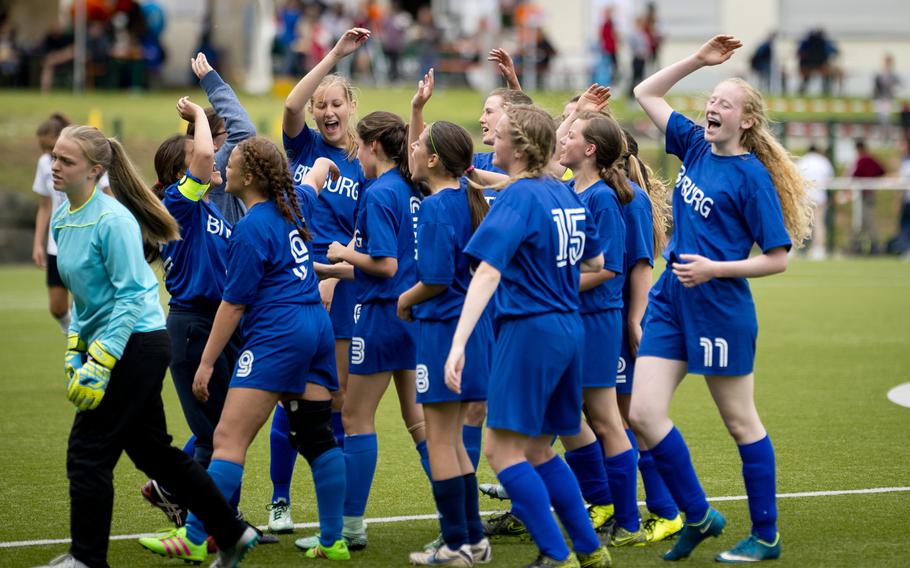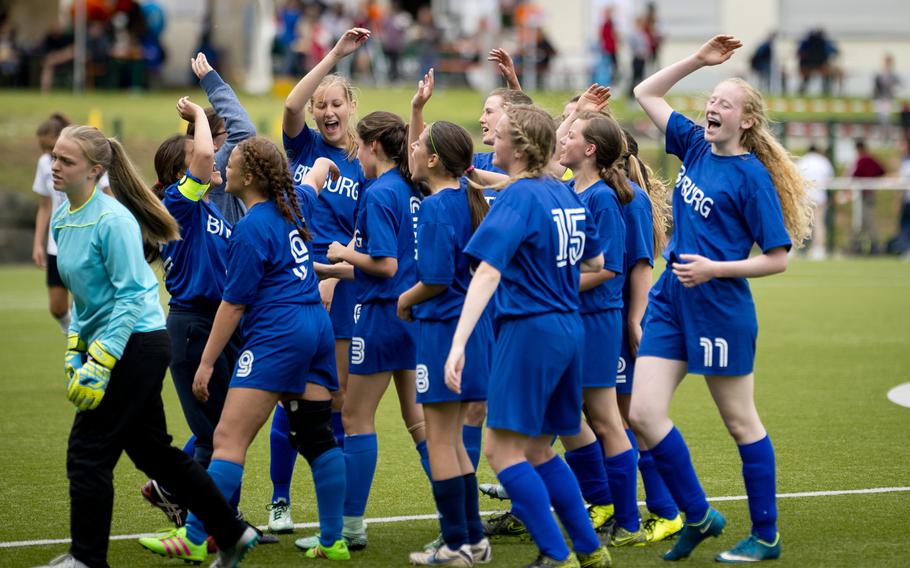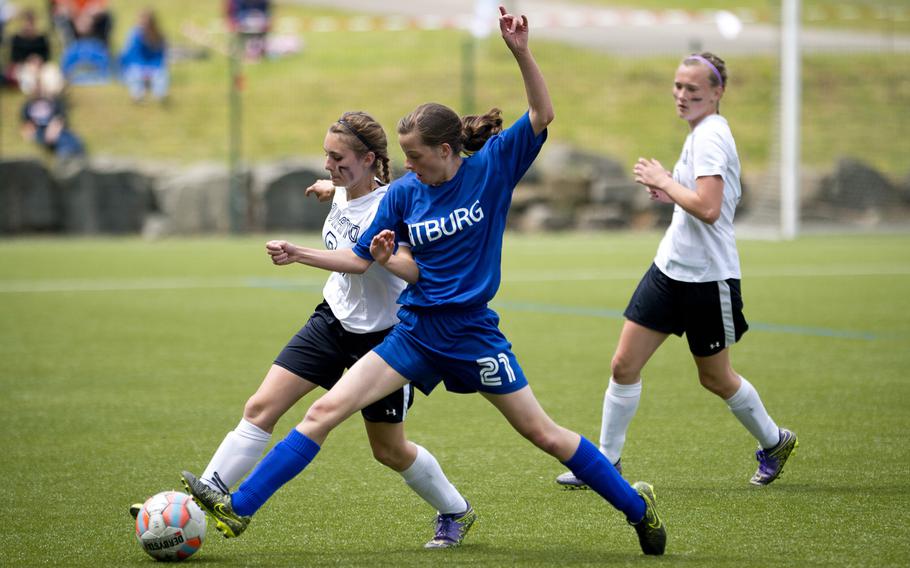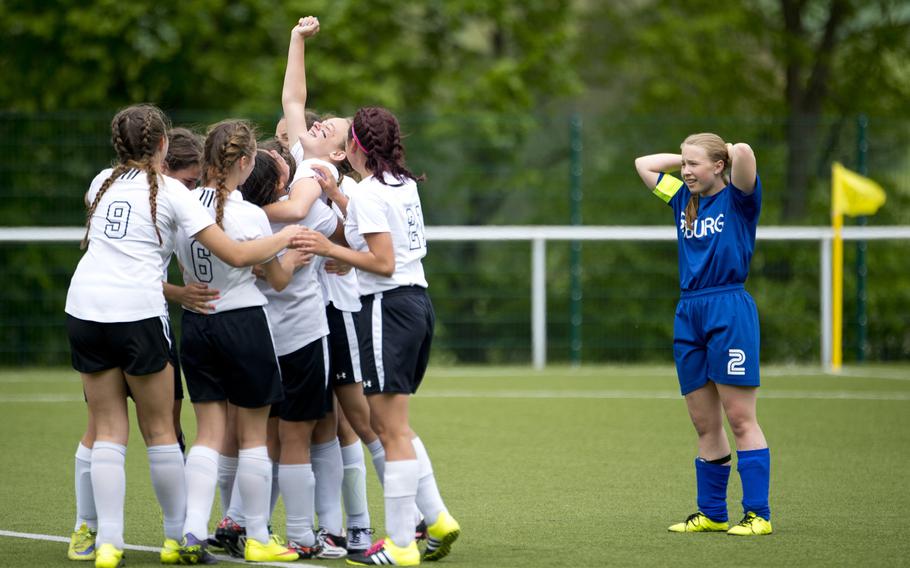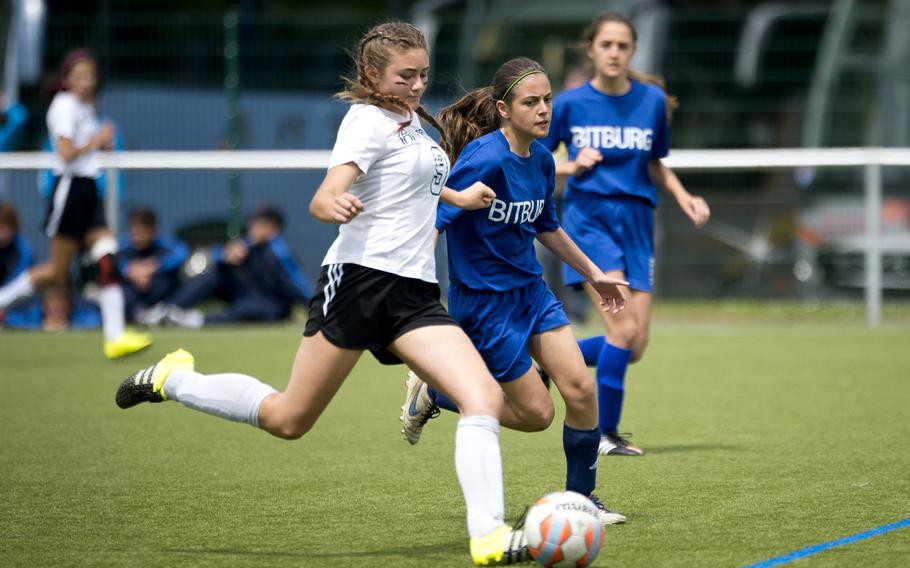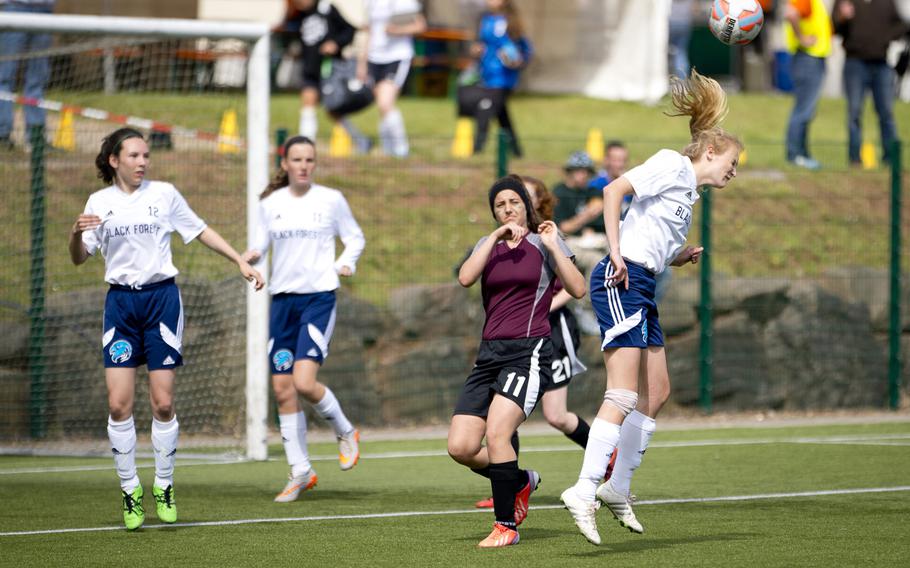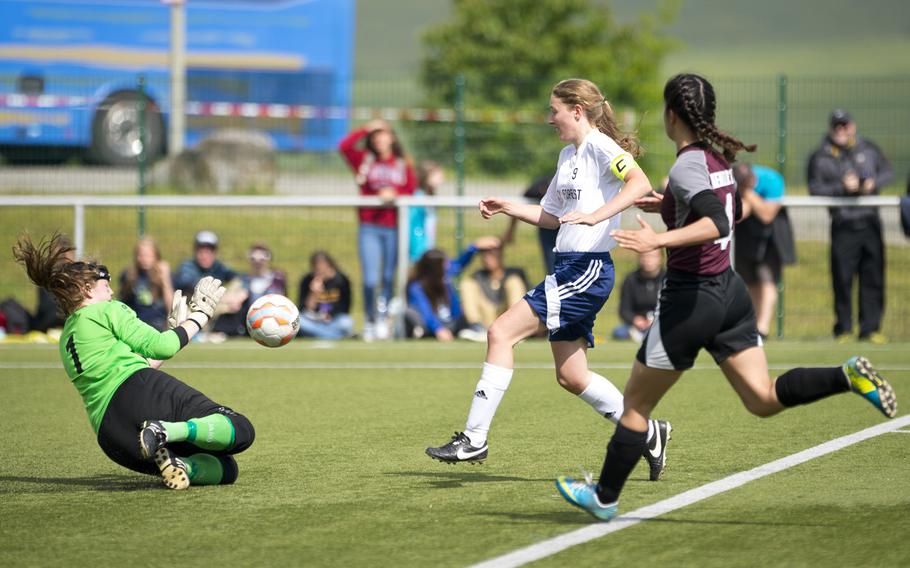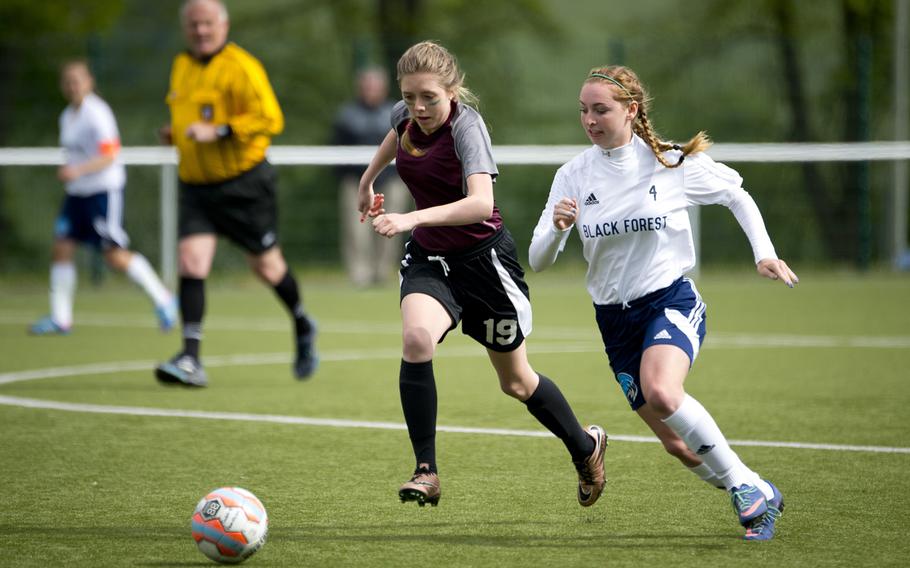 REICHENBACH-STEEGEN, Germany – The Bitburg Barons and Black Forest Academy Falcons beat their respective opponents by multiple goals in Friday's DODEA-Europe Division II girls soccer semifinal round to set up a European title match featuring two fresh participants. The Barons and Falcons will tangle Saturday at Kaiserslautern High School.
Bitburg 5, Aviano 3: A shocking string of second-half penalty kicks swung the momentum irrevocably to the Barons.
Bitburg forward Baileigh McFall converted all three of the kicks resulting from a costly string of Aviano miscues in the box, all coming in a span of just a few minutes. The incidents included a pair of handballs and a hard foul on a driving McFall.
McFall, who also scored a conventional goal for a total of four scores on the day, was fine with the circumstances of the Barons' second-half runaway.
"A goal is a goal," McFall said.
Her successful approach to converting those kicks was equally simple.
"Shoot it in the corner and make it in," she said.
While those three kicks put the game away, the fourth-seeded Barons' strong play early put them in a position to succeed. McFall said the team's passing was excellent and that the Barons "weren't playing around" in terms of decisively clearing out Aviano threats.
Saints coach Louis Lucidi had some issues with one of the handball calls, but said it didn't affect the outcome. He was thrilled that his seventh-seeded team performed "better than expected" in reaching the semifinal round.
"The better team won today," Lucidi said. "We can live with that."
Black Forest Academy 3, AFNORTH 1: The top-seeded Falcons sailed into the finals with a wire-to-wire win against the 2015 runner-up.
Bianca Liberti, Anna Kragt and Chloe Moorlag each scored a goal for BFA. The Falcons' early advantage helped manage their anxiety, one of the few opponents that has managed to slow them this season.
"We tend to get kind of nervous before games, and that can affect us," Moorlag said. "I think we played better today."
That's a scary notion for their next opponent. The Falcons won all of their regular season games save for a mismatch against reigning Division I champion Stuttgart, and crushed all of their pool-play opponents before a meaningless 0-0 tie with Bitburg late Thursday.
But the AFNORTH win was special, and not just because it placed the Falcons a win away from a championship. The Lions, seeded third this season, have been a consistent nemesis for BFA, most notably in AFNORTH's 1-0 overtime win in last season's semifinal round.
"We really wanted to play hard against them," BFA coach Sam Stemple said. "They were a tough team, they played us hard."
Twitter: @broomestripes
---
---
---
---