Benelux squads look to make noise in revamped divisions
by
Gregory Broome
September 5, 2019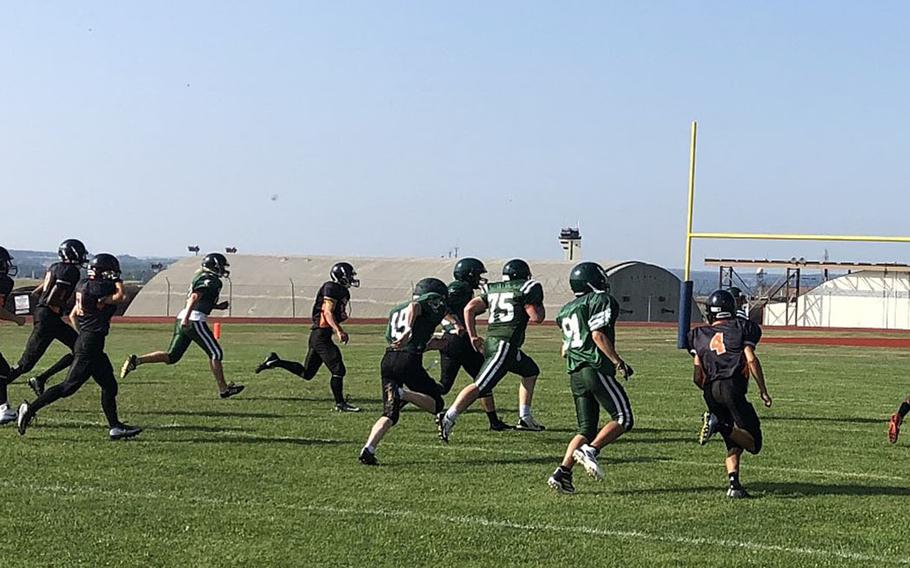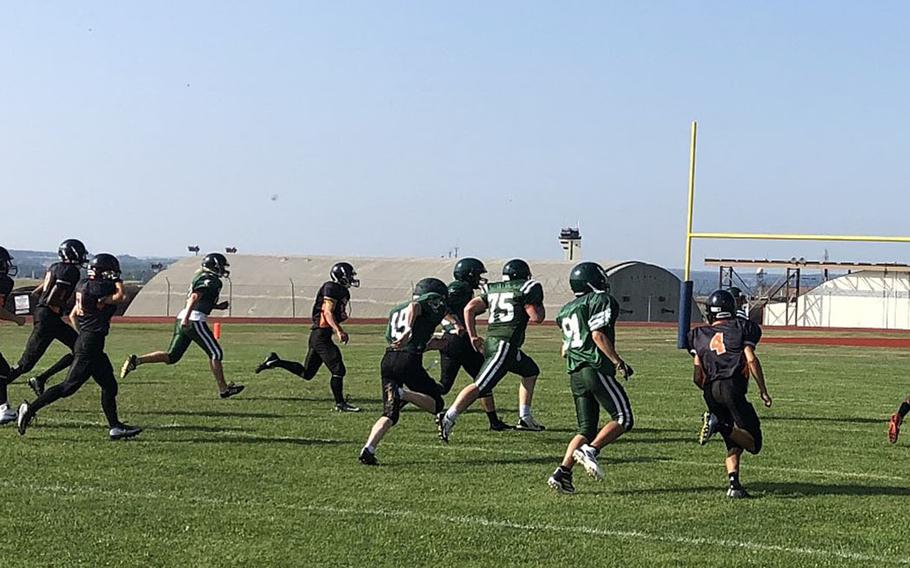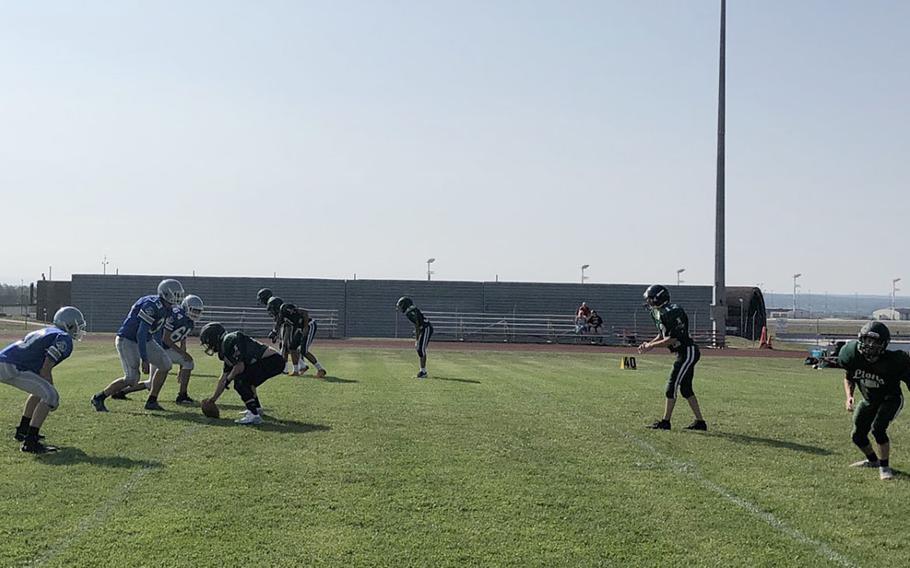 Ninth in a series of DODEA-Europe high school football previews. The SHAPE Spartans have long been the foremost example of DODEA-Europe's international football flair. This year's Spartan squad is no different.
SHAPE has student-athletes from the United States, Canada, England, Estonia, Germany, Greece, Netherlands and Spain on its 35-player roster. First-year head coach Scott Burgess expects that to be a strength for his team.
We have a lot of athletes and a less orthodox style of play focusing on individual strengths," Burgess said.
While SHAPE is loaded with players from diverse backgrounds and with varied skills sets, the mission for Burgess and the coaching staff is to sort all that talent into a team capable of contending for the Division II title. Burgess said the team is "still determining the best fit for position" on both sides of the ball.
Luckily, the Spartans also have a core of seniors to stabilize the operation. Offensively, they'll field seniors across the skill positions in quarterback Matthew Owen, running back Samuel Hennig and receivers Nolan Procknal and Onasis Mora.
While SHAPE gears up for a run in the streamlined Division II ranks, Benelux neighbors AFNORTH and Brussels have fresh competition in Division III. The schools, two of the five original member schools that launched the six-man league last fall, paid a preseason visit to Spangdahlem in late August for an early look at one of their new divisional rivals.
AFNORTH fared very well in the inaugural Division III campaign, producing a 4-1 regular season and reaching the European championship game before falling to juggernaut Ansbach. The Lions return five starters from that European runner-up team.
Brussels, 1-4 in Division III in 2018, field an intriguing mix of players on their 11-player roster.
The Brigands will line up three seniors alongside eight freshmen and sophomores for their 2019 schedule.
broome.gregory@stripes.com Twitter: @broomestripes