Baumholder starts off UK trip in winning fashion
---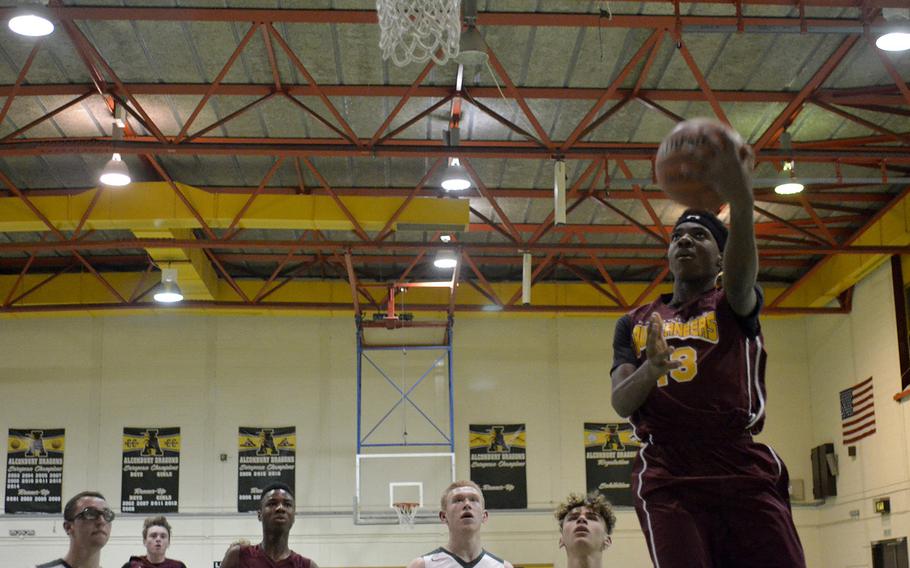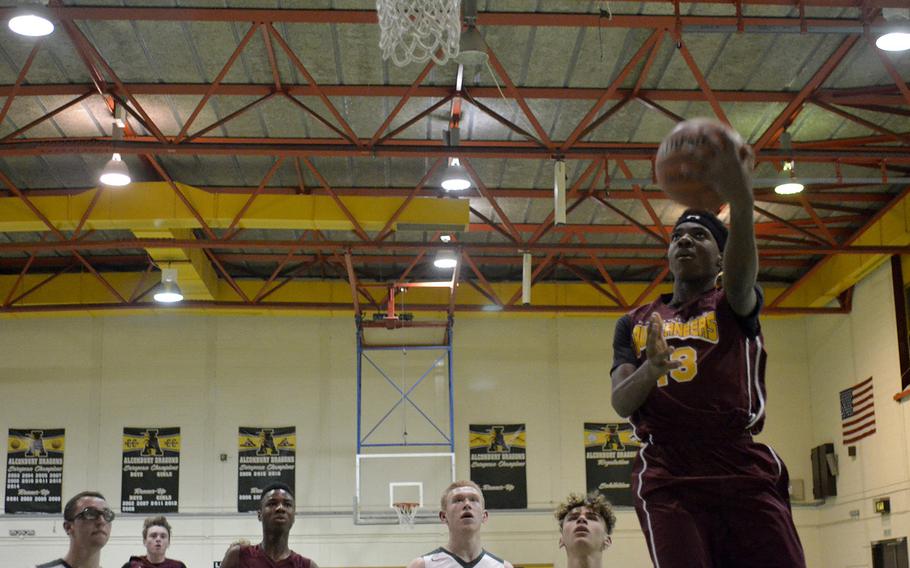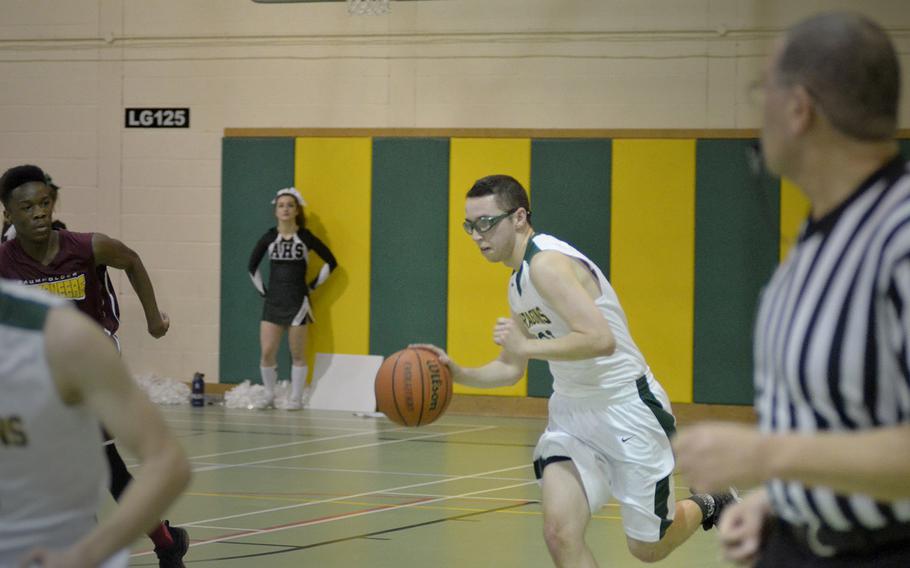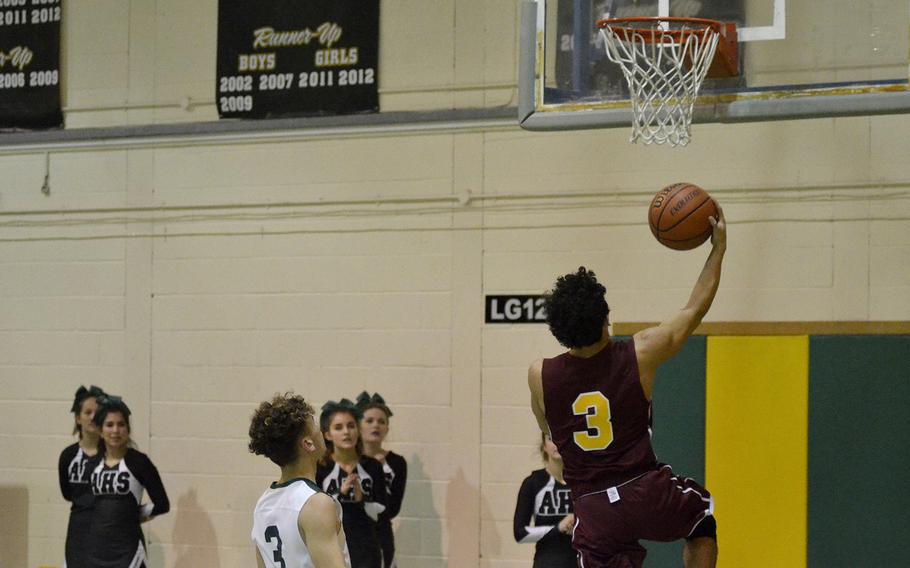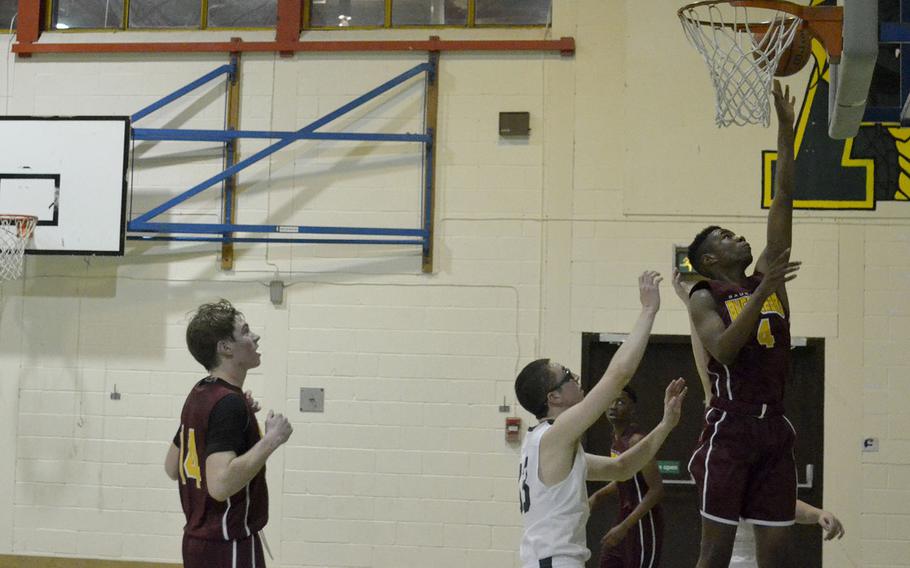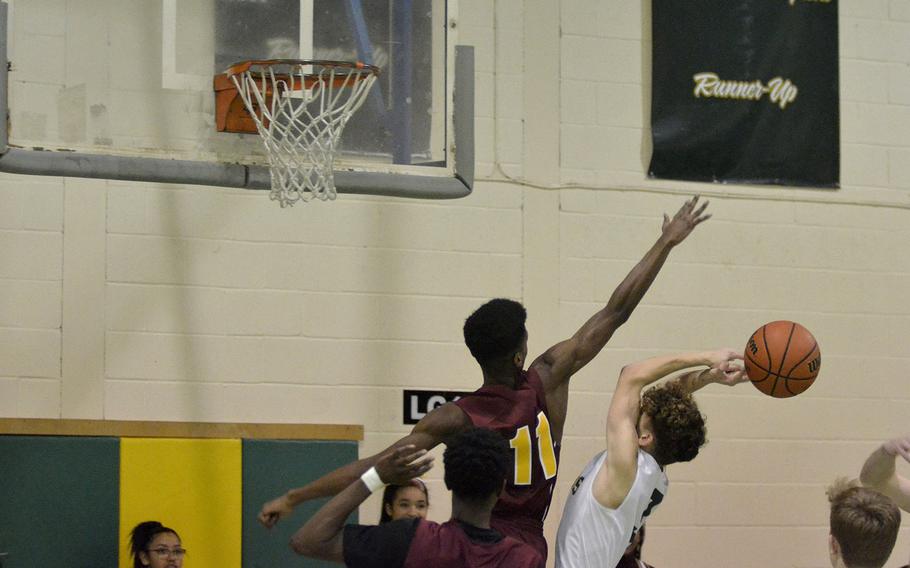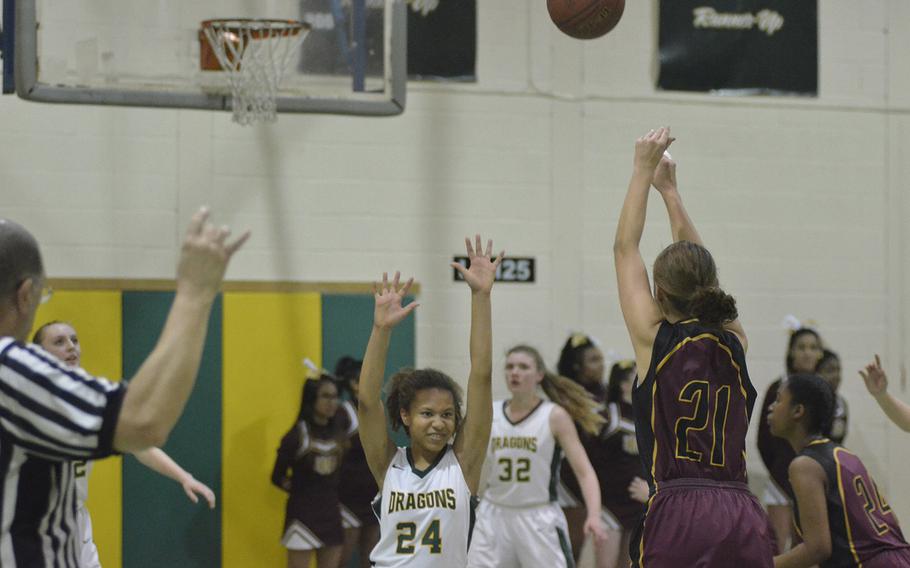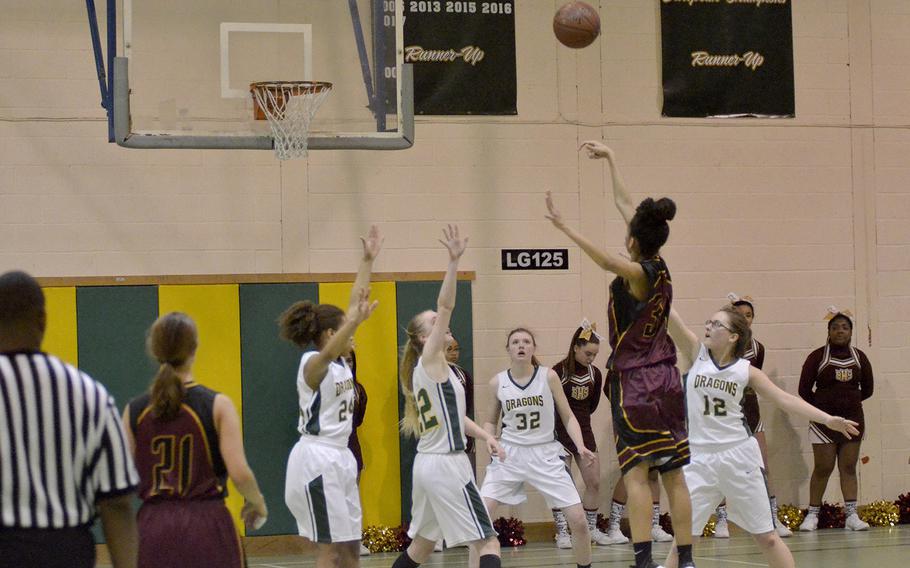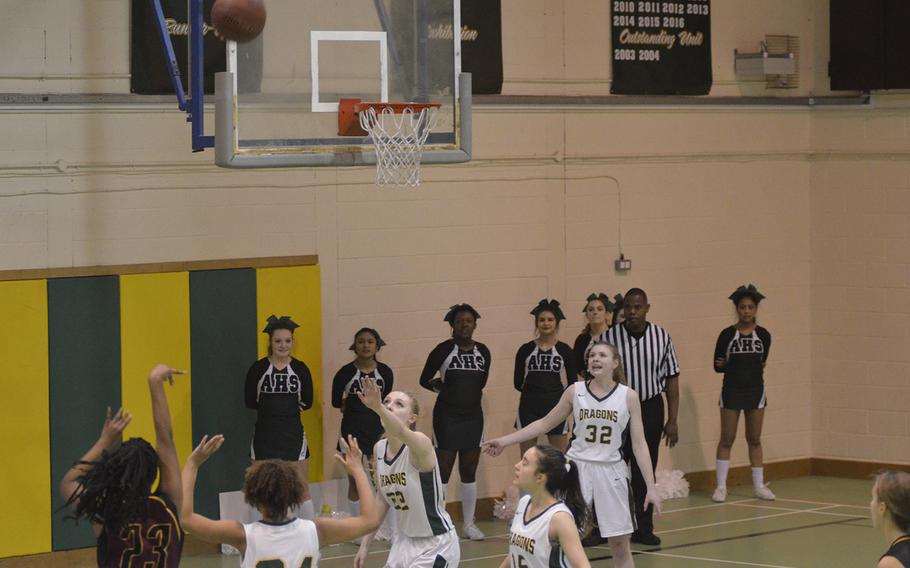 RAF LAKENHEATH, England — Friday was a big night for Baumholder high school basketball as both the girls and boys teams shared a victory over Alconbury.
GirlsThe Buccaneers broke their season-long losing streak against the Dragons with a close 27-23 win that came down to the final seconds.
Both teams fought for points as seconds ticked away but Baumholder's Sophia Rodriguez wrestled the ball away from Alconbury's Marissa Kastler and drew a crucial foul.
Rodriguez then clinched a win for her team by converting free throws, followed by a quick lay-up. She finished the game with a total of nine points.
Baumholder's Taylor Lynch led the team with 10 points and eight rebounds.
The Buccaneers are now 1-7 on the season while the Dragons have yet to earn a win.
BoysBaumholder remains undefeated after a 67-46 victory over the Dragons.
Despite Baumholder gradually pulling ahead and taking a 32-27 lead at halftime, Alconbury's players seemed to ignore the scoreboard in the first half and continued to focus on their plays.
"We just keep it positive and play until the end," Alconbury coach Ron Behr said.
Alconbury's Ethan Shropshire started a three-point shooting contest against the Buccaneers and finished the game as the top scorer with 19 points.
But the Dragons couldn't keep up with the fastbreaks or defend against Chandler Piggé constantly driving to the rim.
Piggé scored 16 points, followed by his teammates Daryon Jones with 12 and Nate Horton 11.
"I'm proud of all of my players. All 13 of them," Baumholder coach Dewayne Piggé said.
The Buccaneers had many second chance shots thanks to Andrew Castes grabbing 14 rebounds.
Alconbury will get their another chance against the Baumholder on Saturday.
"Alconbury gave us a good fight and they're a well-coached team and I think tomorrow is going to be even more challenging," coach Piggé said.
Twitter: @Howard_Stripes
---
---
---
---