Baumholder adjusting to new brand of football
by
Gregory Broome
August 28, 2018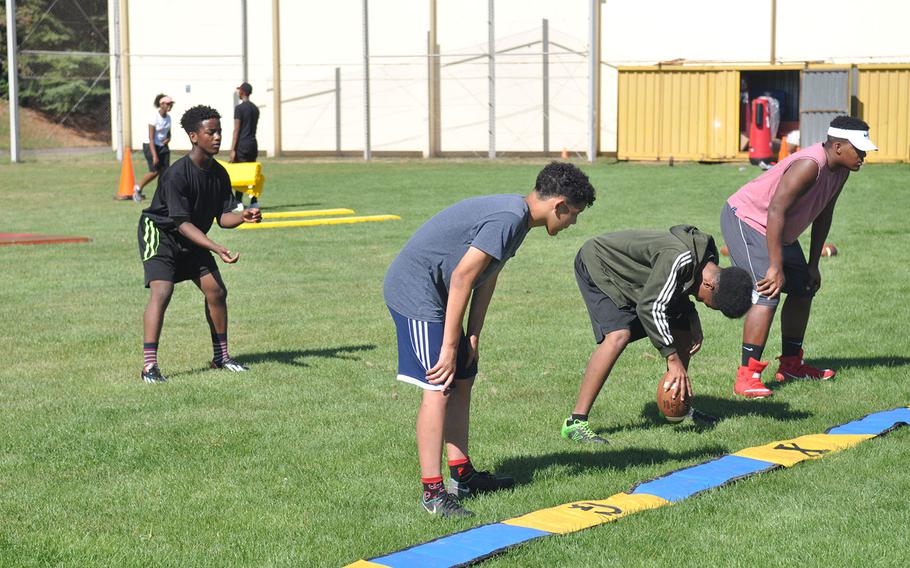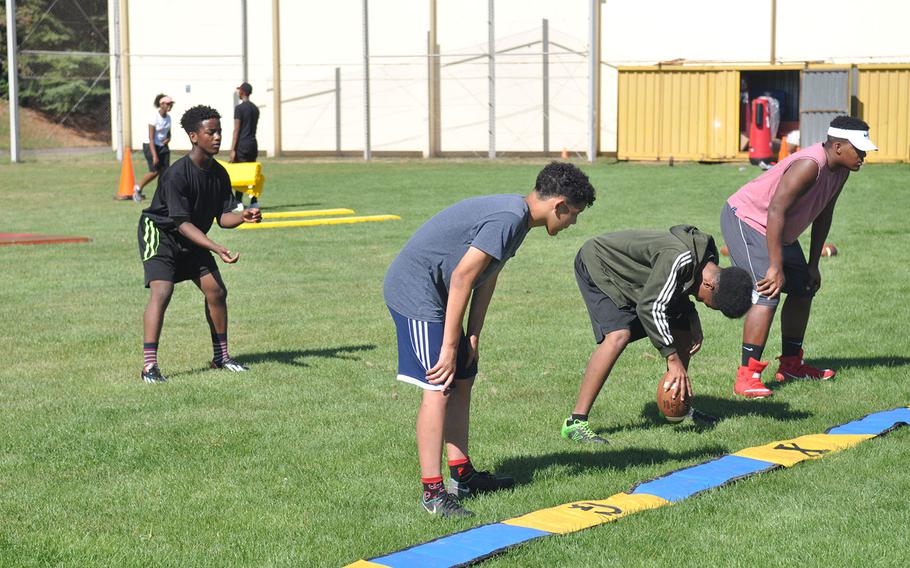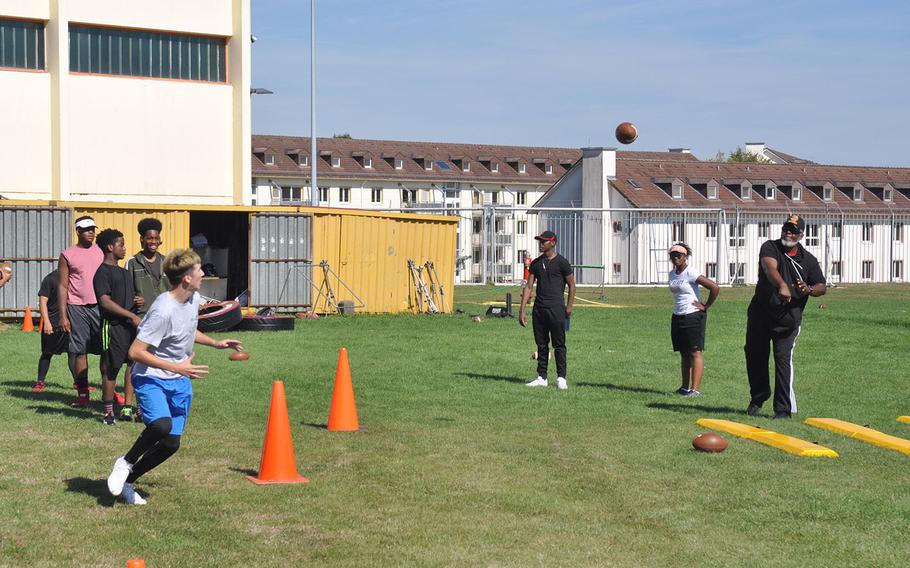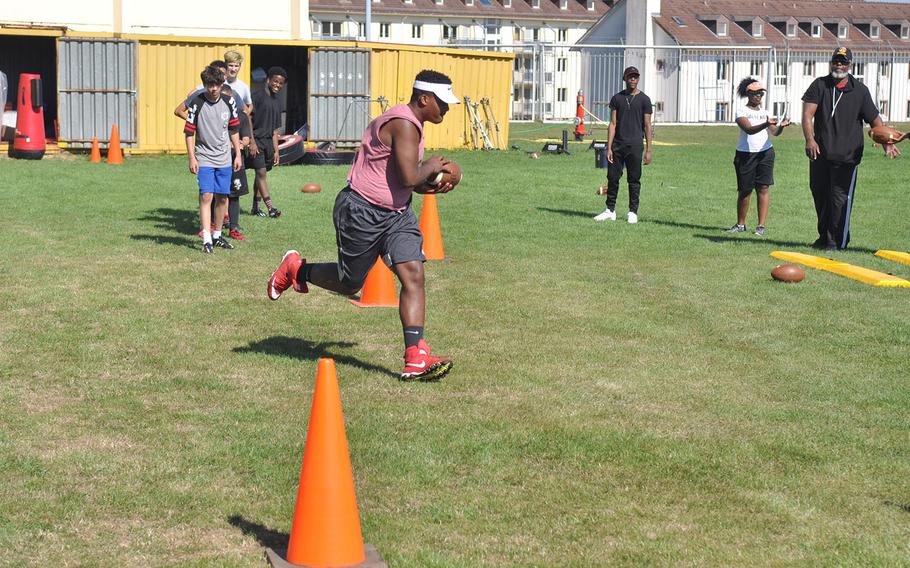 Third in a series of looks at high school football camps around Europe.
BAUMHOLDER, Germany -- The Baumholder Bucs' football rebuilding project had been proceeding more or less as designed.
After posting a winless divisional record in 2016, the Bucs rebounded for a very respectable 4-2 overall record in 2017. If that forward momentum continued, 2018 held the promise of a playoff berth and a return to steady, sustainable contention.
But the fall of 2018 has offered anything but stability.
Roster attrition in a variety of forms has reduced the Bucs' talent pool to a critical level.
One recent practice, albeit well before the Aug. 27 start of the school year, saw less than 10 active athletes running drills on the well-worn practice field adjacent to the high school.
Aside from the usual losses to graduation and relocation, Baumholder head coach Phillip Loyd said several potential Bucs simply weren't interested in pulling on the pads.
"Guys just decide this isn't what they want to do," Loyd said. "We've still got to put out a product."
That product will be much different than in years past. Baumholder won't have a roster sufficient to compete again at the Division II level. Instead, the Bucs are slated to join fellow small schools AFNORTH, Ansbach, Brussels and Hohenfels in a fledgling Division III league playing six-man football, a drastic change from the traditional 11-man version.
Six-man football features a quarterback teamed with five potential receivers, meaning every player on the field must be a threat to make plays in open space.
"The fundamentals are the same. The emphasis on some of the fundamentals changes," Loyd said, contrasting the expansive six-man game with the "compression" of the 11-man variety. "We're trying to work on skills because everyone's eligible. So now you have to develop some real serious skills among all of your players."
Senior Jeremiah Christopher, an all-conference lineman on last year's 11-man squad, is among the players facing the biggest adjustment this fall.
"It's actually been more work," Christopher said. "Less people, less breaks. We're all doing running drills."
So far, even as the team spends the fall rushing to grasp the nuances of six-man football before the games go live, Baumholder's enthusiasm remains intact.
"Even though we don't have the numbers, we're still trying to establish that Baumholder plays a good brand of football," Loyd said.
That remains the goal in Baumholder, whatever version of football the Bucs are playing.
Twitter: @broomestripes