Aviano has no answer for Horton as Bucs roll in opener
---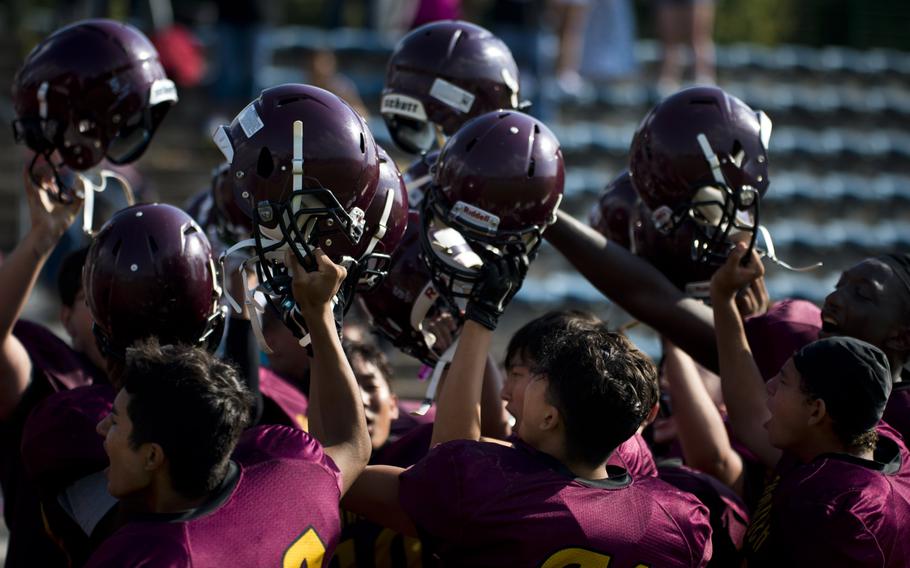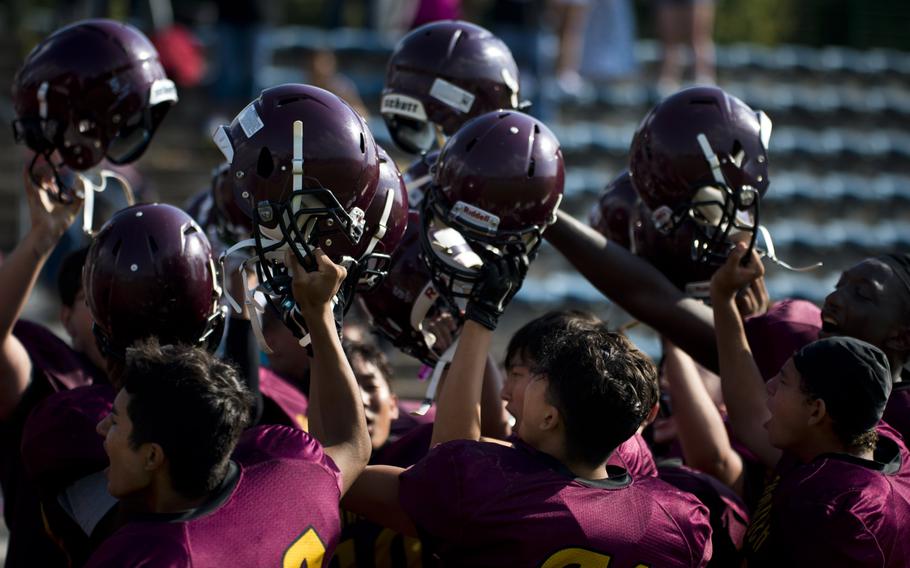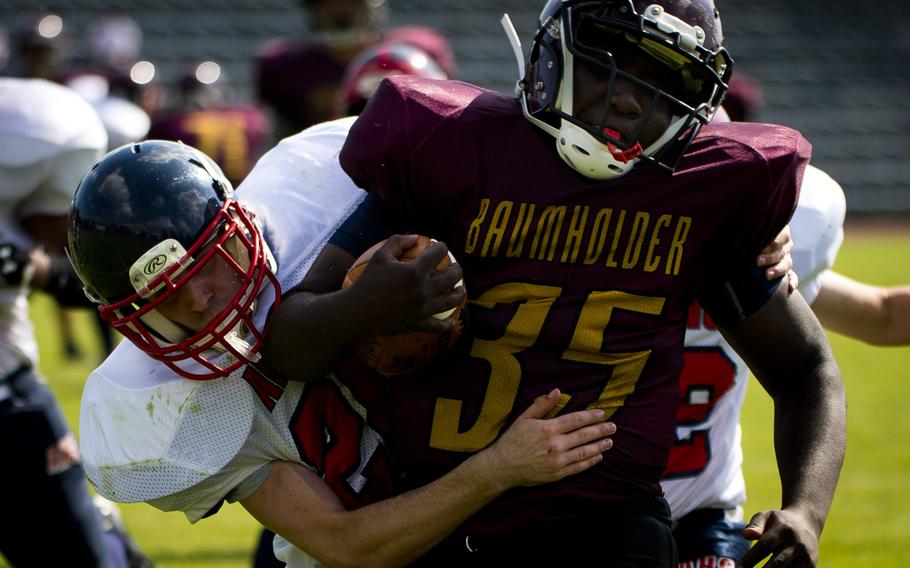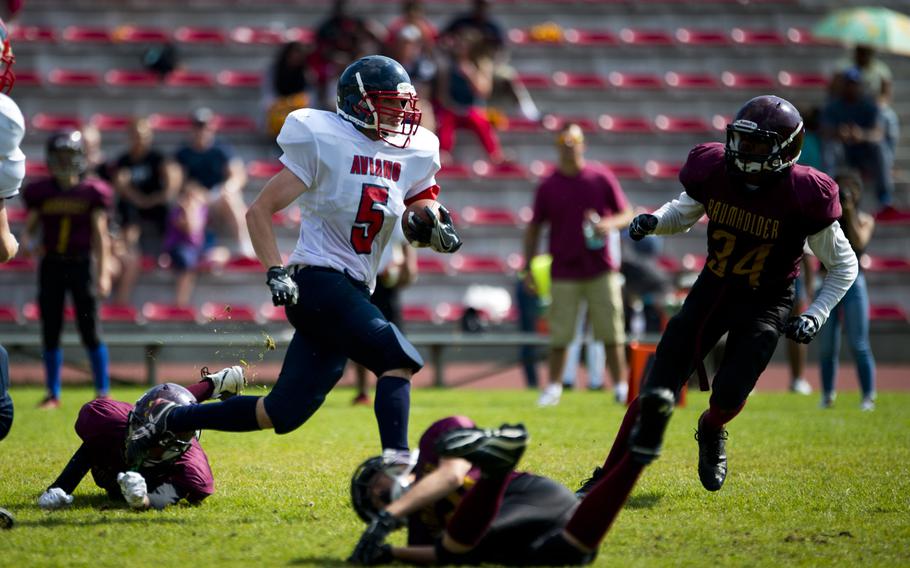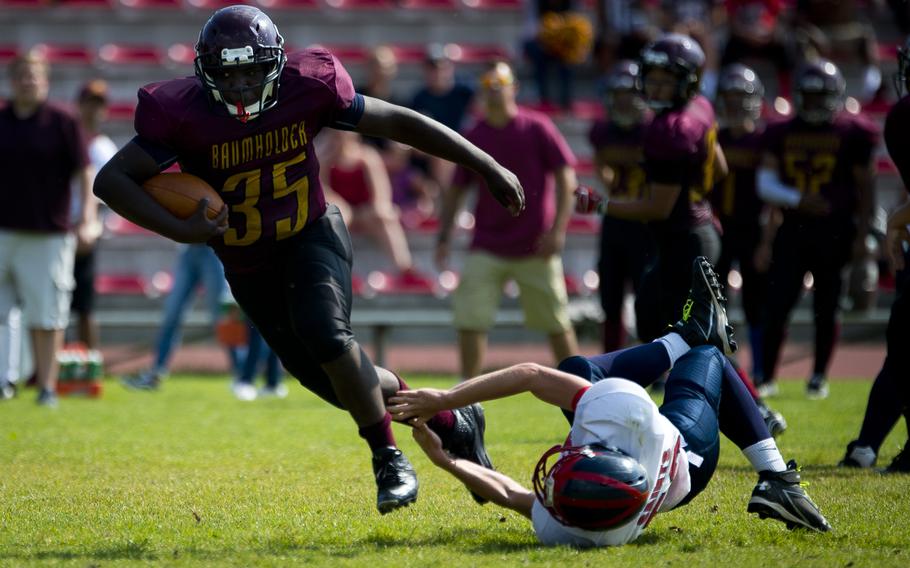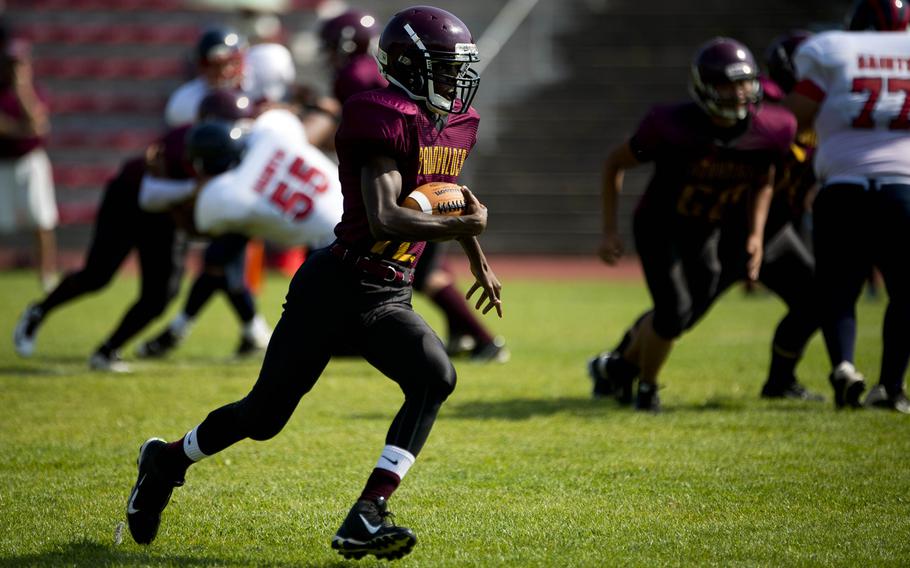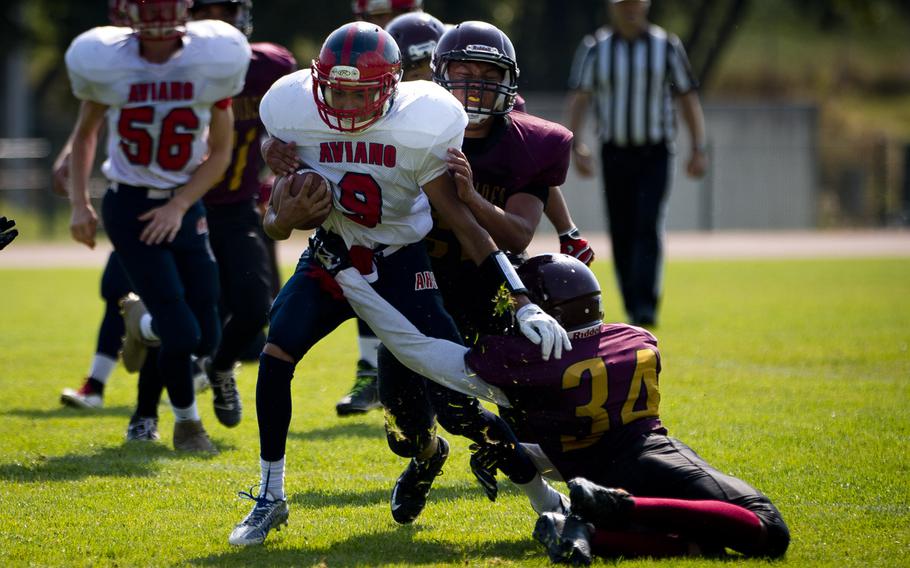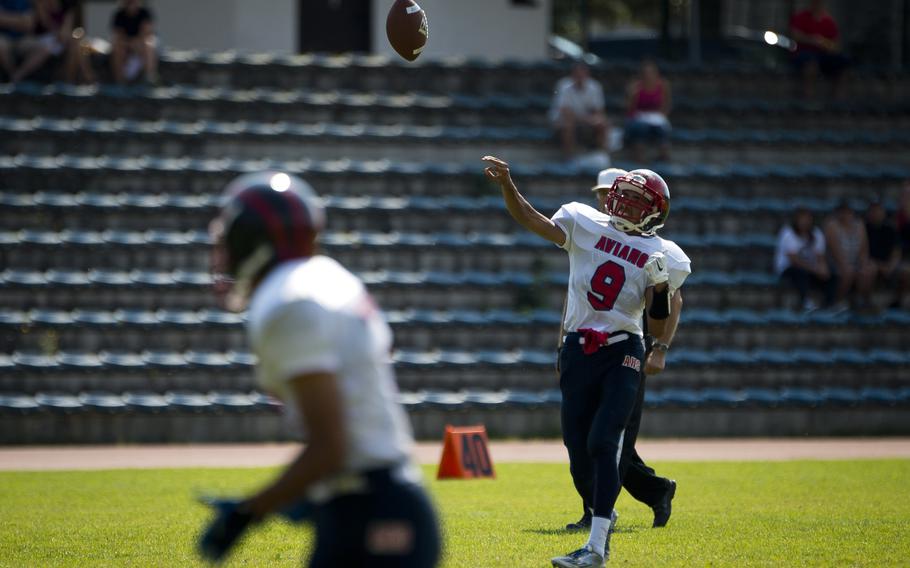 BAUMHOLDER, Germany -- The streak is finally over.
The Baumholder Bucs ended the longest losing streak in DODEA-Europe football Saturday with a 44-34 victory over the visiting Aviano Saints. The win is the first for the program since Sept. 28, 2013, a span of 12 DODEA-Europe games.
The victory also marked a successful debut for new head coach Phillip Loyd.
"This is the first step of breaking the bad tradition," Loyd said. "It's just a win, but it's a good win, and we had some good things out there."
Foremost among the Baumholder bright spots was Nate Horton. The junior quarterback rushed for 142 yards and five touchdowns, including a 50-yard score on the game's first play from scrimmage.
Horton, a long-suffering veteran of winless Bucs teams in 2014 and 2015, had a feeling there was something different about the 2016 Bucs.
"I was confident coming in, but some of the guys weren't," Horton said. "Once we scored that first touchdown...we started building on that."
A disorganized Saints defense didn't do much to slow that process.
Aviano had no visible defenders on the outside to contain Horton's opening jaunt to the end zone, an oversight that was just the first of a number of costly miscues. At one point, the Saints defense was flagged for having 13 players on the field; later in the first half, they played consecutive downs with just nine.
That sabotaged a solid effort by the Aviano offense, which kept the margin respectable despite the defensive struggles. Hayden Roers scored three touchdowns and Giacomo Fabbro reached the end zone twice for the Saints.
But that was no match for Horton, who learned he would be the team's quarterback on the first day of practice after expecting to play wide receiver. But Horton said he's happy to have the ball in his hands more frequently, and Loyd is more than pleased to put it there.
"He's an outstanding ballplayer," Loyd said. "He's doing a great job with it, and he's going to lead us to victories."
Baumholder goes for a second straight win next weekend at AFNORTH/Brussels, while the Saints try again at Italian rival Vicenza.
Twitter: @broomestripes
---
---
---
---