Aviano boys sprint past Sigonella
---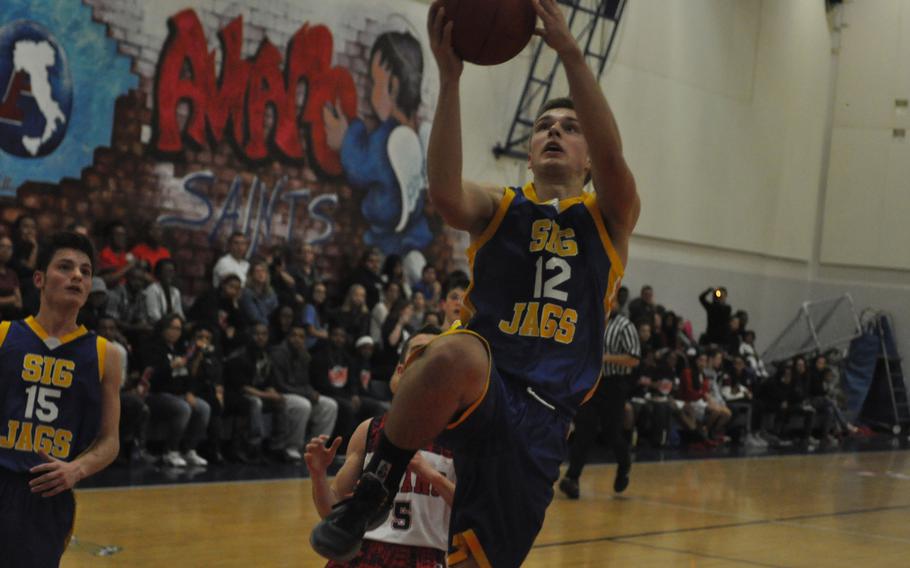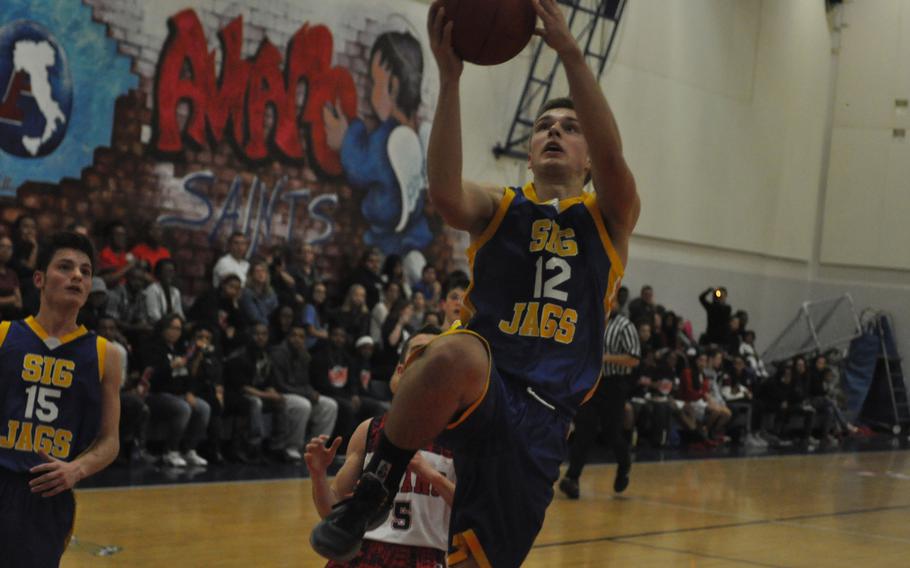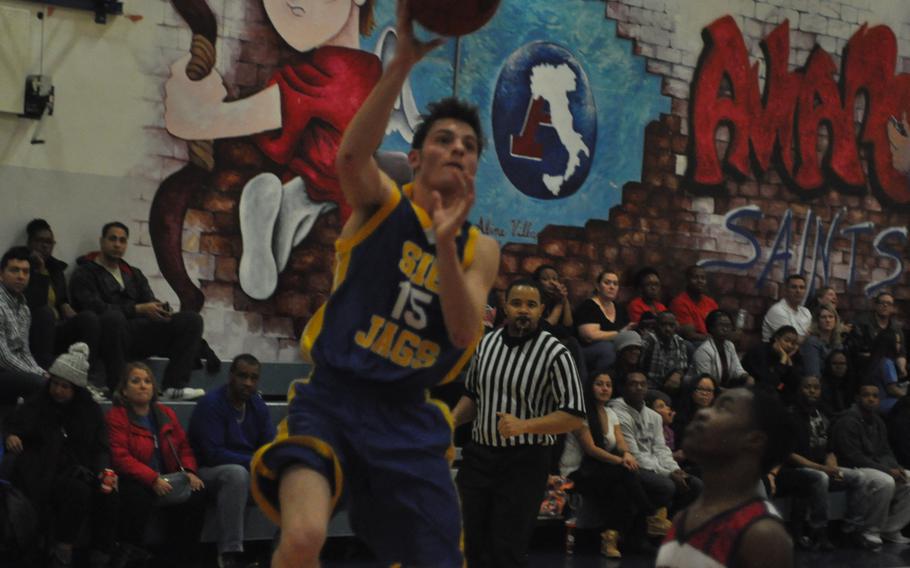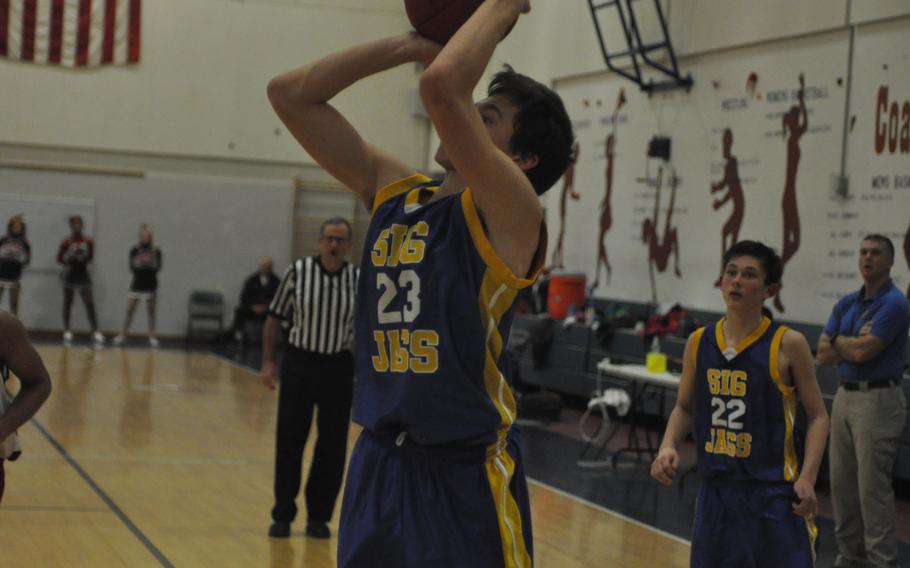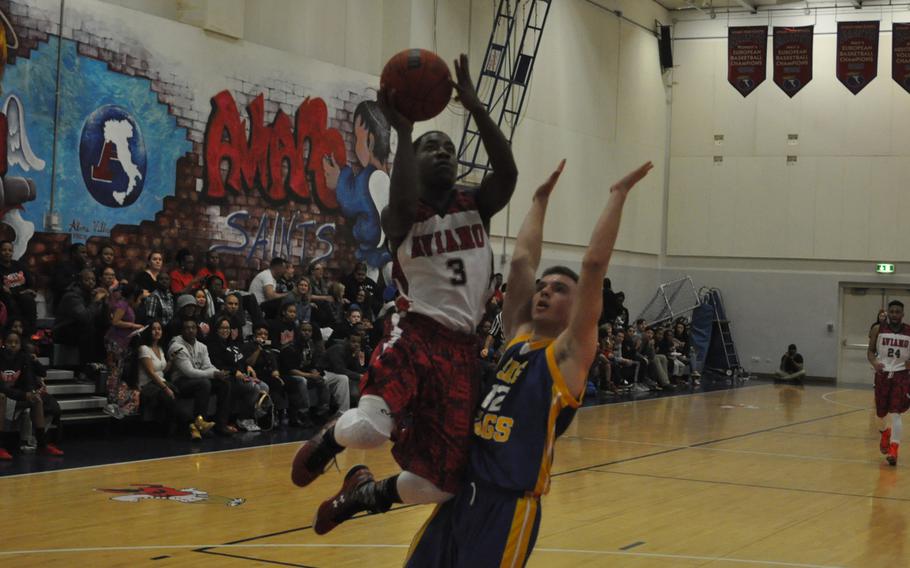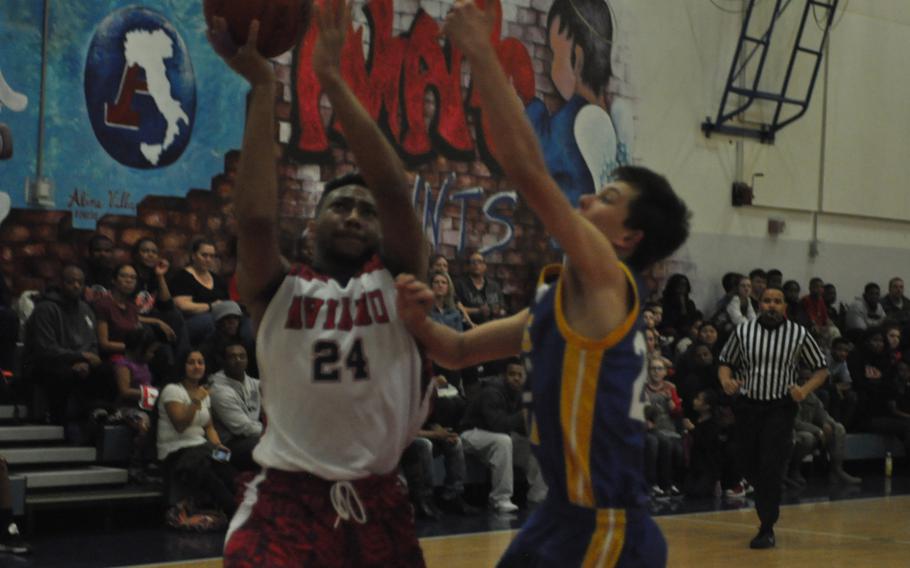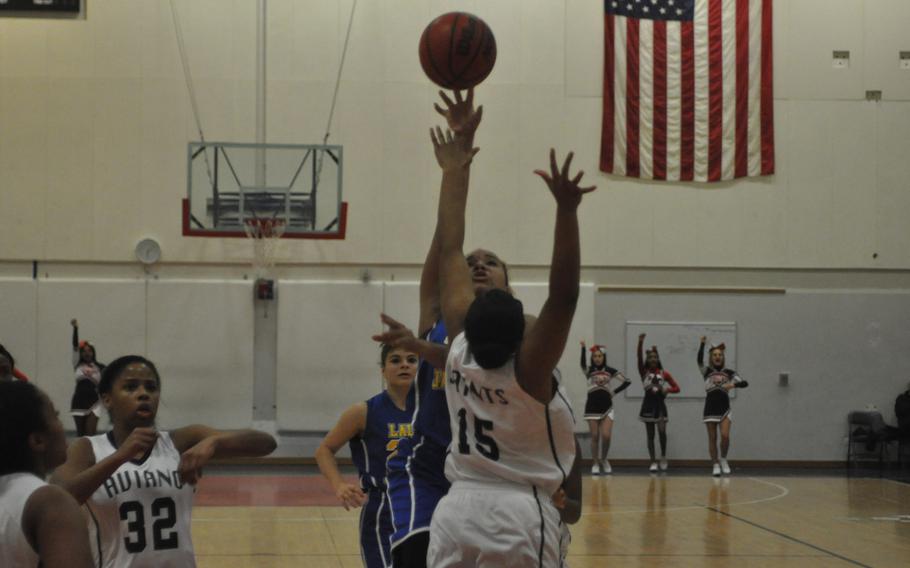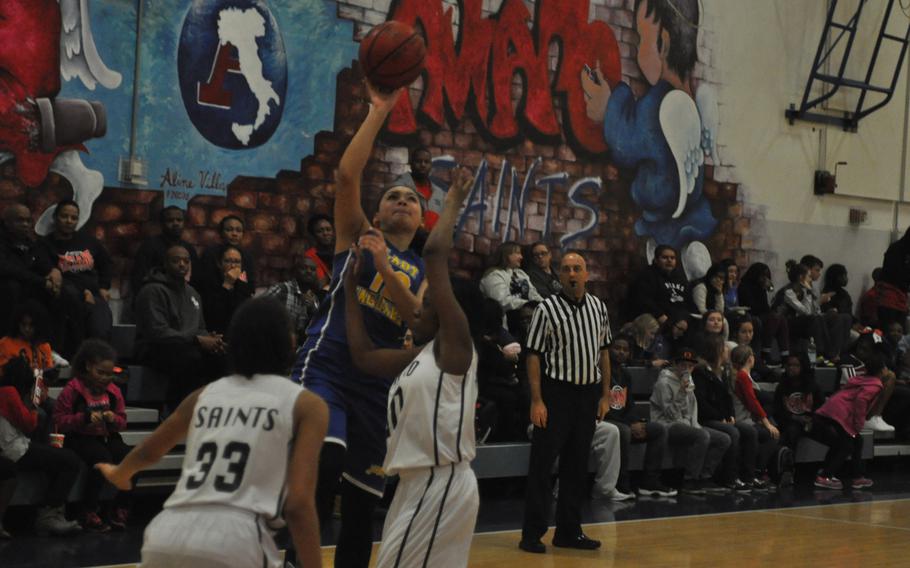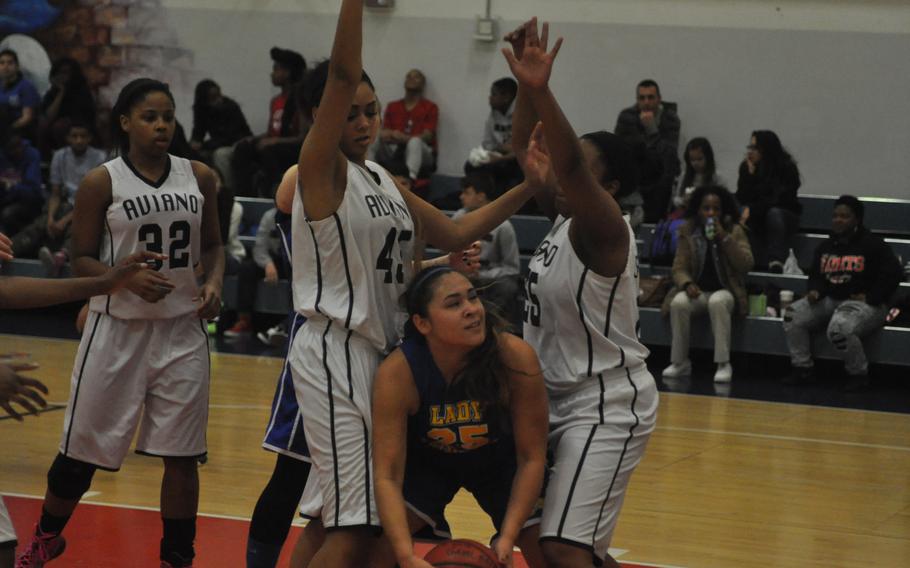 AVAINO AIR BASE, Italy – Sigonella, which has sported one of the smallest enrollments in DODDS-Europe in recent years, is frequently a candidate to fill a role in a David vs. Goliath comparison.
But it's rare when the Jaguars play the bigger foe. That wasn't totally the case Friday night when they took on Aviano. After all, the Saints enjoy an enrollment edge of 166-107 according to the latest DODDS figures.
Sigonella did kind of dwarf Aviano on the court, though. But, at least on Friday night, the story played out as it did in the Bible, with the smaller, quicker Saints prevailing 54-45.
"We have a little bit of height," Sigonella coach David Berlin said. "But not the kind of speed they do."
Aviano, which has only one player taller than 6 feet, did more damage close to the basket than slinging the ball from long range, though. It created a series of turnovers that turned into layups as the Saints outsprinted the Jaguars down the court.
And its 1-3-1 zone defense slowed down a Sigonella offense that hasn't played against that scheme much.
Sigonella senior Jason Berlin, who paced his team with 19 points, is the team's best shooter and best ball handler. But against Aviano's zone, he had trouble doing both at the same time. He snuck into the corner for a few open looks and made most of them. But while he was there, the team's ball movement suffered.
And the Saints converted a few steals into points.
"You have to play fast, defend strongly and always rotate," Aviano coach Kevin Lehde said of facing taller competition.
In Aviano's case, it also doesn't hurt coming off a long winter break where neither team saw any official games.
The Saints boys looked like they were in the best shape of the four teams that played in the gym Friday.
"We do a lot of conditioning in practice," Lehde said. "But really, it's just the boys. They're gym rats. They can go and go forever and ever."
The Saints raced out to a 16-12 advantage after one period and led 26-21 at halftime. Aviano never pulled away, but the Jaguars never got within a few baskets of the lead after intermission.
Brandon Vigil (20 points), Aaron Island (14), Jason English (12) and Jailen Tindal (six) all took advantage of speed mismatches to get to the rim or the foul line.
Berlin said the Division III Jaguars would rather have the win. But every game they get against larger schools will help prepare them for the season-ending tournament when they will actually have more than one Goliath advantage over smaller schools.
GirlsSigonella 33, Aviano 23: The three-week break between games showed for both squads, though it took a half for the rust to show for the Jaguars. Sigonella scored the game's first eight points and it looked like it was going to be a rout. The Jaguars led 17-7 at halftime. Then the wheels fell off as the turnovers piled up.
"That's been a problem for us in the third quarter," coach Darryl Chandler said. "You come out and you're ahead and you just play flat."
Flat as in zero points in the period, allowing the Saints to close the gap to 17-16 entering the final quarter.
But three Aviano turnovers on four trips down the floor – all resulting in Sigonella layups – widened the gap for good.
Aviano coach Oliver Herazo said his team just looked tired.
"And when you're tired, you make mistakes," he said. "We have to watch out and not be too aggressive and get into foul trouble. But I think we're going to come out more aggressive tomorrow."
Elizabeth Camus had a game-high eight points for Sigonella, closely followed by sisters Marika (seven) and Leilani Wojtal (six). Jasmine Bell led Aviano with seven.
The two schools go at it again on Saturday.
---
---
---
---