Aviano airmen compete in Dolomite mountain race
by
Kent Harris
July 20, 2010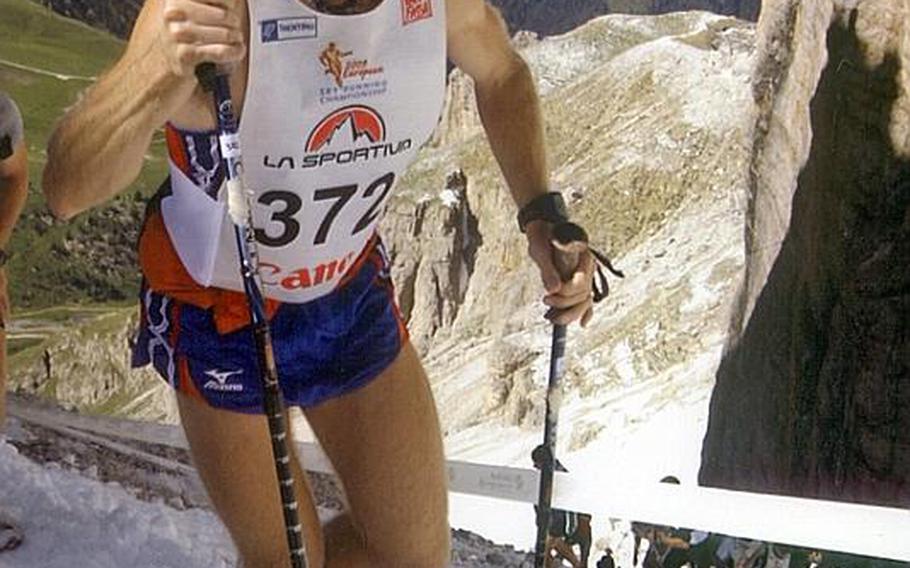 With the mountains just a few minutes away, it's not unusual to see airmen from Italy's Aviano Air Base hiking along the alpine trails. Running up those trails is a different matter.
But that's what Tech. Sgt. Donnie Gray and Senior Airman Jeremy Duddles did Sunday as the lone American competitors in the 13th annual Dolomites Skyrace.
The run, held in the mountains near Canazei — about 80 miles northwest of Aviano — was over a 16.3-kilometer course that was shortened from 22k because of bad weather conditions. Runners from as far away as Russia entered.
Gray, a 41-year-old from Kentucky, competed for the second straight year and finished in 2 hours and 29 seconds. He was 95th among 544 who crossed the finish line; he had finished 135th the previous year.
Duddles, competing for the first time, completed the course in 2:20:26, good enough for 287th.
"It's very extreme," Gray said. "It's not your average trail run."
The course started at an elevation of about 1,400 meters — about 4,600 feet —and rose by more than 1,000 meters before descending.
Competitors had to battle the weather — including snow falling on top — as well as sharp ascents and declines. Gray said "highlights" included running up a ski run and crossing fallen rocks left from a landslide.
Italy's Paolo Larger finished first in 1:35:34. Nine of the top 15 finishers were Italian. France's Laetitia Roux finished 22nd in 1:48:17 and was the top female finisher.
More information and results are available at: www.dolomiteskyrace.com/index_inglese.asp.