Athletes take advantage of last chance to qualify for finals
---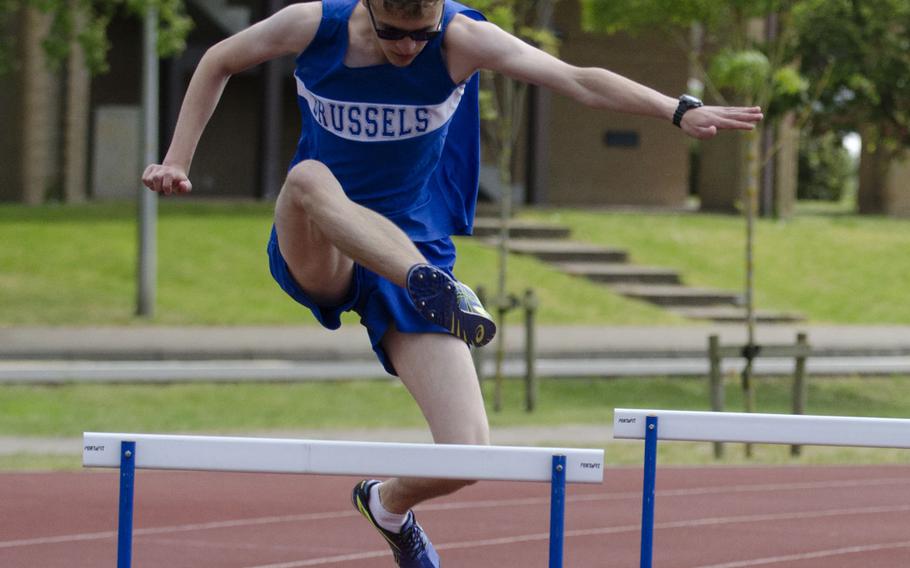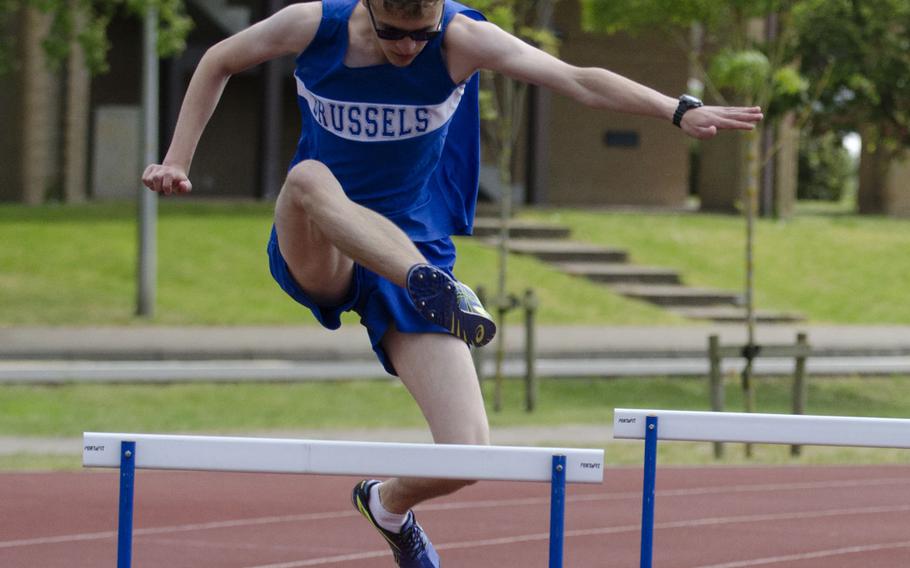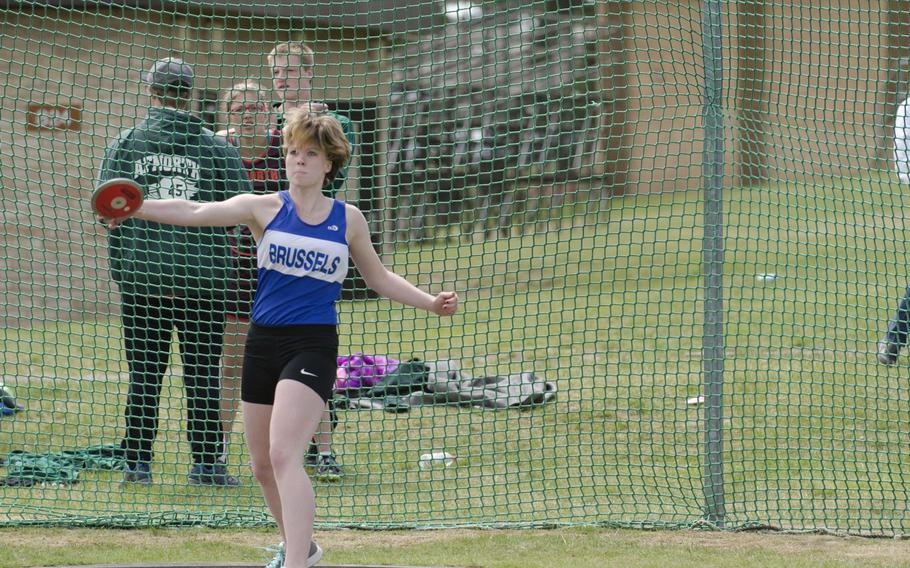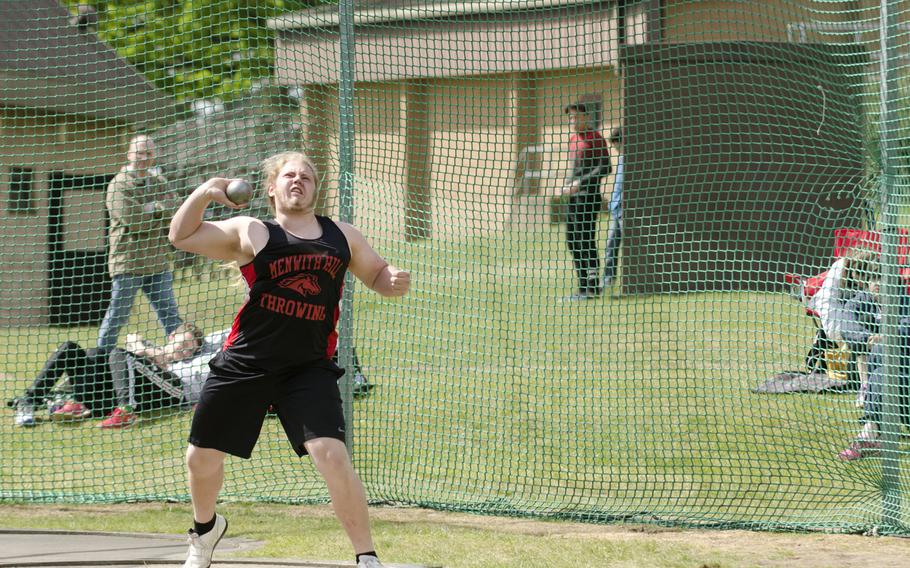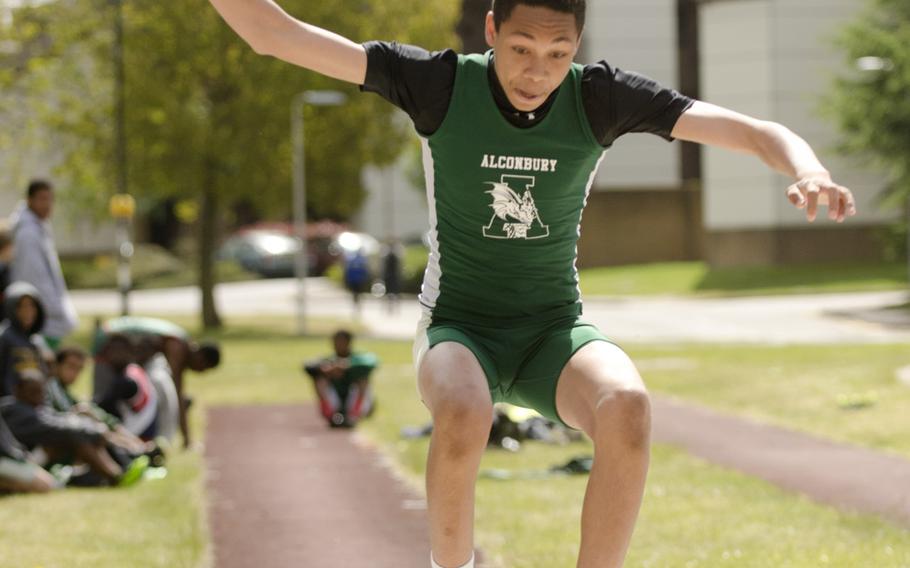 RAF LAKENHEATH, England – The last track meet of the season gave some of the smaller schools in the DODDS-Europe Isles District a chance to show off their star athletes and add a few more competitors to the upcoming European championship.
Menwith Hill, which will soon close its doors, dominated the boys shot put with two of the top three spots. Jonathon Brugman threw more than 43 feet, outdistancing his closest competitor by about 5 feet. His brother, Jason, took third with a throw of slightly more than 36 feet.
Jonathon, the only Mustang to qualify for the championships, said developing as a thrower has been difficult at Menwith. He lacked a dedicated throwing coach that bigger schools have and has tried to learn in part by watching videos on the Internet.
"I feel like in practice I've been making strides and correcting my form," Jonathon said. "It's difficult without having a throwing coach to improve, but I've gotten some pointers from the Kaiserslautern throwing coach … at this point in the season I would like to be a little bit better than where I am."
In the girls discus, it was AFNORTH's Eliska Volencova who blew away the competition. She threw more than 112 feet, about 22 feet more than second place.
Volencova took up discus as part of a family tradition from her grandfather and father, and placed second last year in the championships. It would "be really sad" if she did not win this year, Volencova said.
SHAPE led the way in the distance events. Rory Clayton-Hurst took first at 3,200 meters with a time of 10 minutes and 42 seconds - about 16 seconds better than he posted a week earlier.
Brigitte Blanchard also qualified for SHAPE in the 3,200 with a time of 13 minutes and more than 4 seconds. Johnson said her time improved by about 20 seconds.
Lakenheath, the only Division I school at Saturday's meet, predictably took the majority of top three spots with 24 between boys and girls. However no new Lancers qualified for the championships.
Lakenheath assistant coach Ian Messie said injuries and poor grades have reduced the track team's size by a handful.
Two Lancers have qualified and Messie said they have others who may make the wild card cut and get a chance to compete.
"We have some (athletes) that are just right on the cusp … they've been doing really well every year, first or second place almost all the time," Messie said.
The European championships will be held in Wiesbaden, Germany, on May 22-23.
Twitter: @AMathisStripes
---
---
---
---