AOSR, Vicenza split in renewed D-II rivalry
by
Kent Harris
December 6, 2019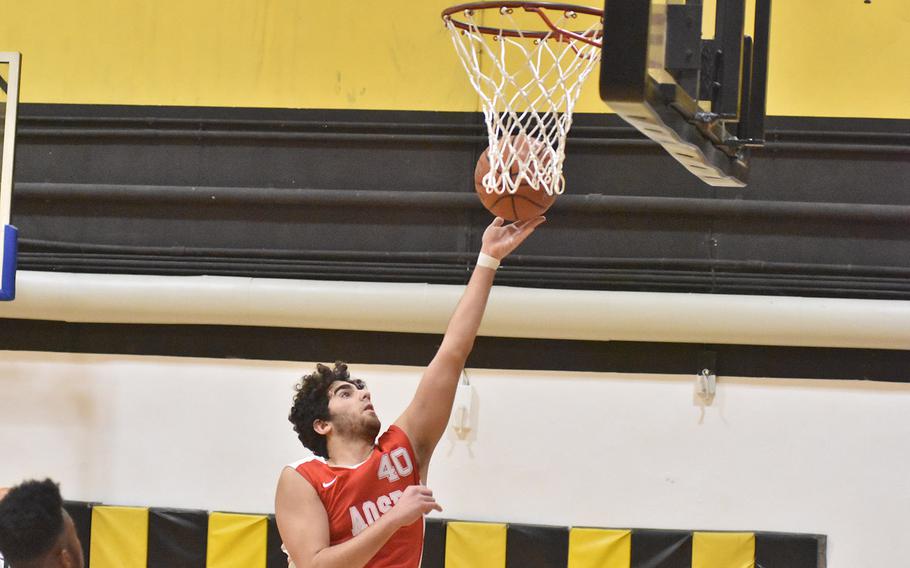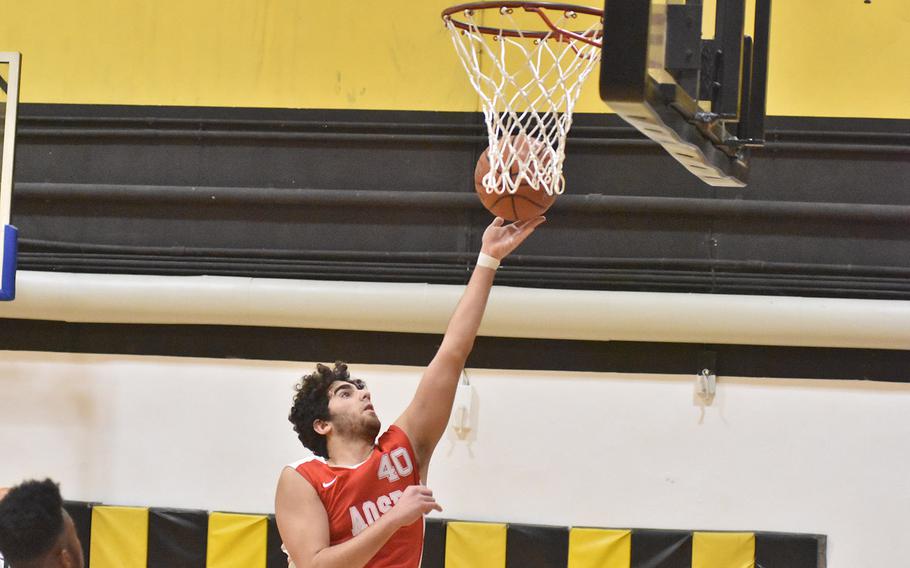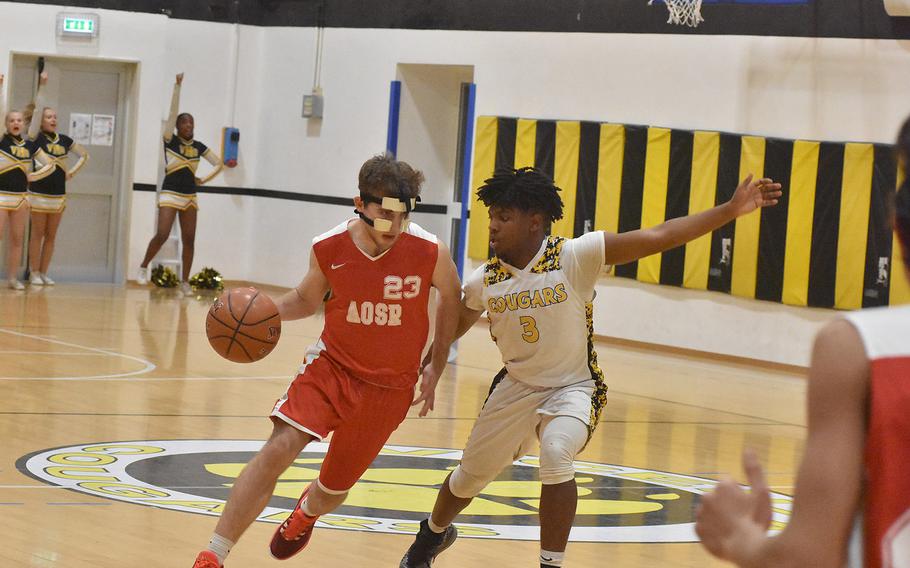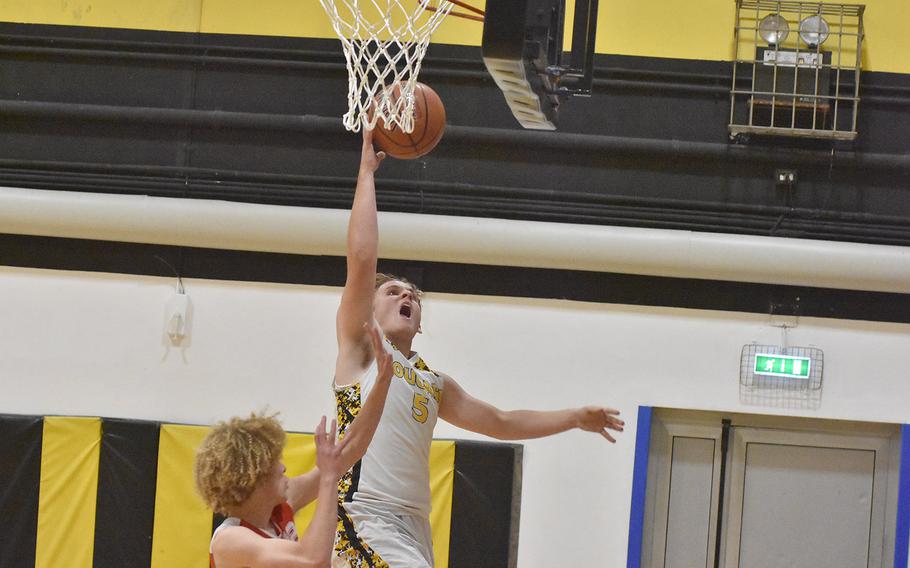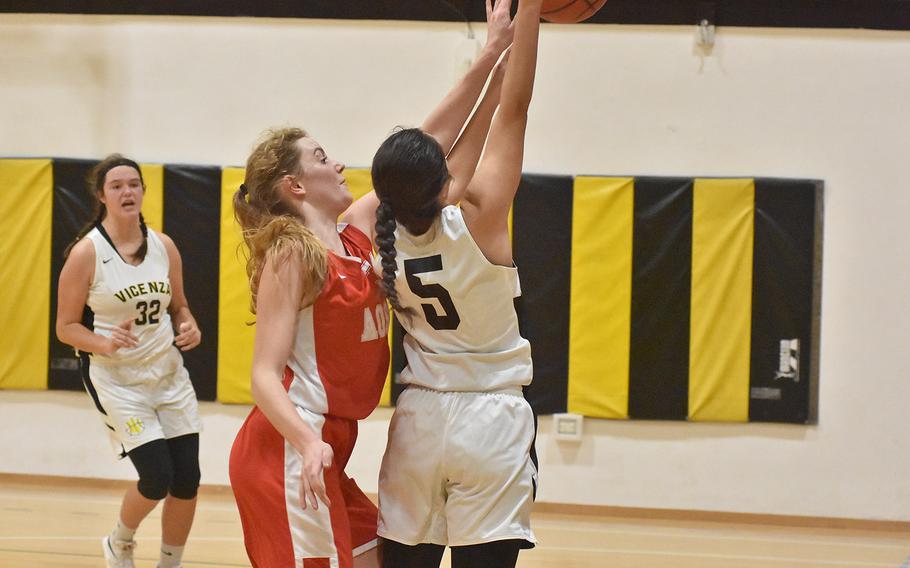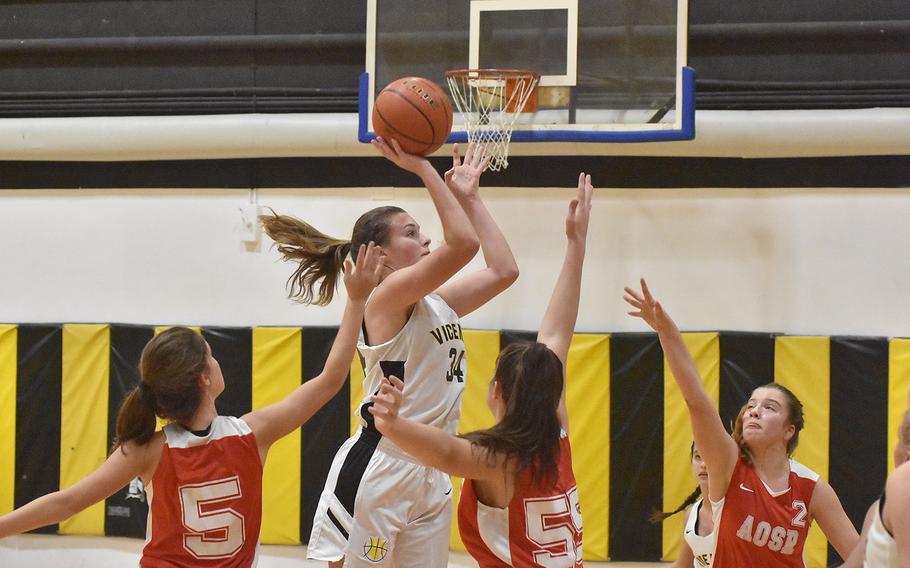 VICENZA, Italy – Welcome back to the ranks of Division II DODEA-Europe basketball, Vicenza Cougars.
American Overseas School of Rome welcomed their longtime Italy rival back to the medium-sized school ranks Friday after a five-year stint among the giants. The results were mixed, with a team from each school earning victories and perhaps staking claims as favorites to reach this year's championship games.
BoysAOSR 61, Vicenza 48: The Falcons were short-handed, rode the bus up from Italy's capital and still managed to look stronger as the game went along.
"They had a long bus ride and they still put it on us," Vicenza coach Jesse Woods said.
A 26-point fourth-quarter – keyed by a rare six-point play – broke a 35-35 tie entering the final period.
Up 42-41, Falcons standout Ahmed Assad intercepted a pass and headed toward the basket. He collided with Vicenza's Micah DeJardin under the basket. Assad was credited with the basket, made a free throw and freshman Parker Huber made three free throws after DeJardin was assessed two technical fouls while disagreeing with the call.
AOSR was also awarded the ball and suddenly had a 48-41 advantage with 4 minutes, 6 seconds left. The Cougars never recovered. Huber made a pair of three-point shots – the only ones made by either school all night – during the final minutes to seal the victory.
Vicenza had rallied to tie the contest heading into the final quarter after trailing 28-21 at halftime.
"We let them back in the third quarter," AOSR coach Jim Davis said. "But if we play as hard as we did tonight, we're going to surprise some people."
It won't hurt that the team will also see three seniors and a junior taking the SAT this weekend return to action next weekend. Their younger replacements – including Huber, who chipped in 18 points – get some valuable playing time in the meantime. Assad, a burly 6-foot-1 junior center, had a game-high 26 points, 13 rebounds and blocked four shots. DeJardin lead Vicenza with 11 points.
"We've got some things to work on," Woods said. "But February is a long way away."
GirlsVicenza 41, AOSR 33: The Falcons won the D-II title last February but look to have their hands full with the Cougars and Naples Wildcats moving into the neighborhood.
Vicenza junior Claire Troiano made herself at home in her Cougar debut. After playing at Stuttgart as a freshman, she lived in the States last year before returning to Europe. She filled up the stat sheet Friday, with team highs of 13 points, 12 rebounds, six steals and four blocks.
"We're certainly glad she's here," Vicenza coach Greg DeJardin said. "She's a very smart player."
Troiano and fellow junior Brealin Redecker (11 points, six rebounds) combined for more than half the team's points. But DeJardin said he thinks the Cougars will be more balanced by season's end.
Vicenza led for most of the game, holding off several Falcons rallies. AOSR had to overcome two big obstacles on offense: 33 turnovers limiting its shots and a lack of production during their set offense. Most AOSR points came off Vicenza's 30 turnovers.
Coach Maria Carmela Verardi said her team was nervous in its debut and she expects better results as the season progresses. One bright spot was center Evan Park, who grabbed 12 rebounds to share game-high honors with Troiano.
The two schools meet again Saturday.