D-II football semifinal
Ansbach tops Bitburg, will get a chance to defend title
---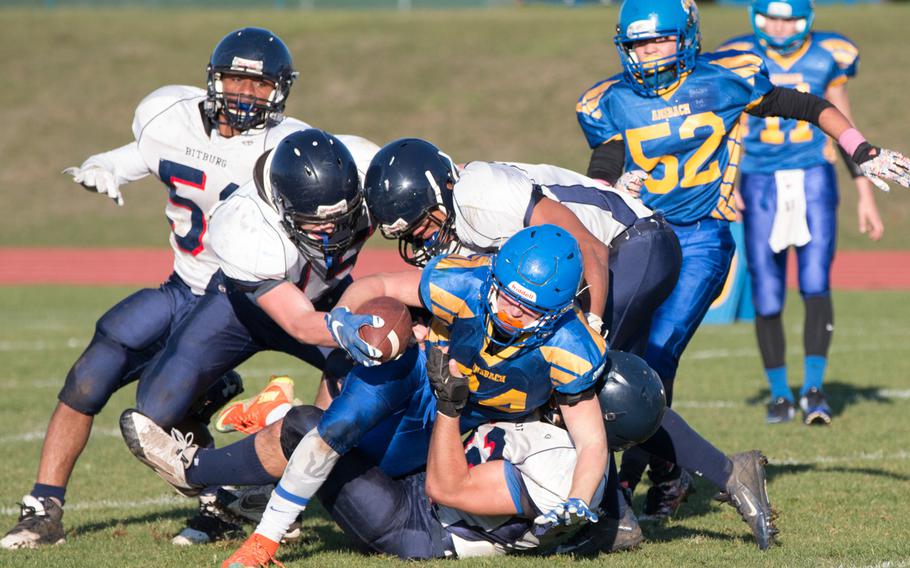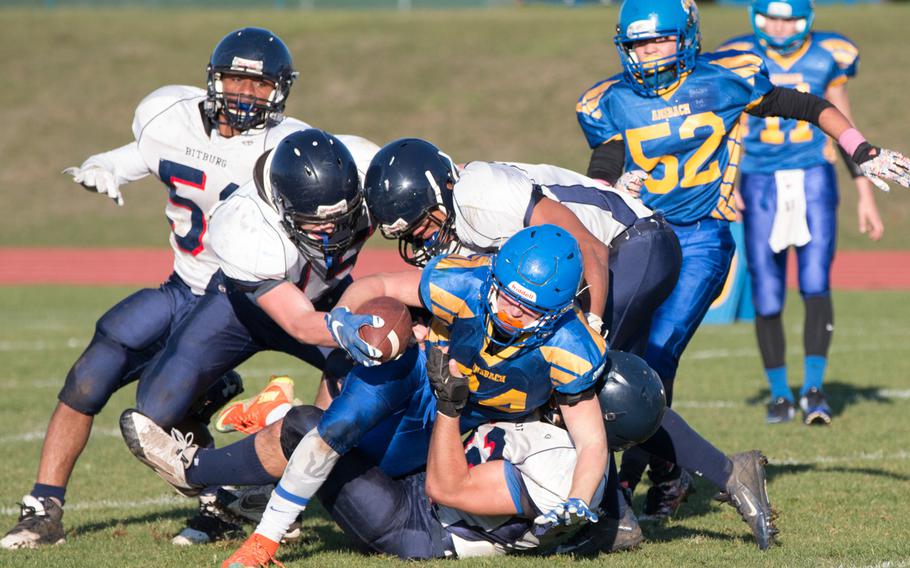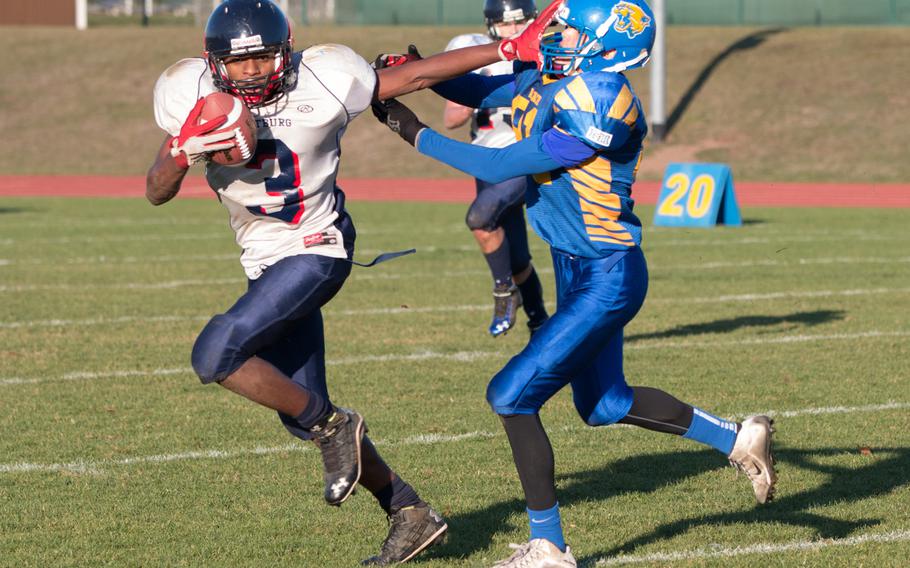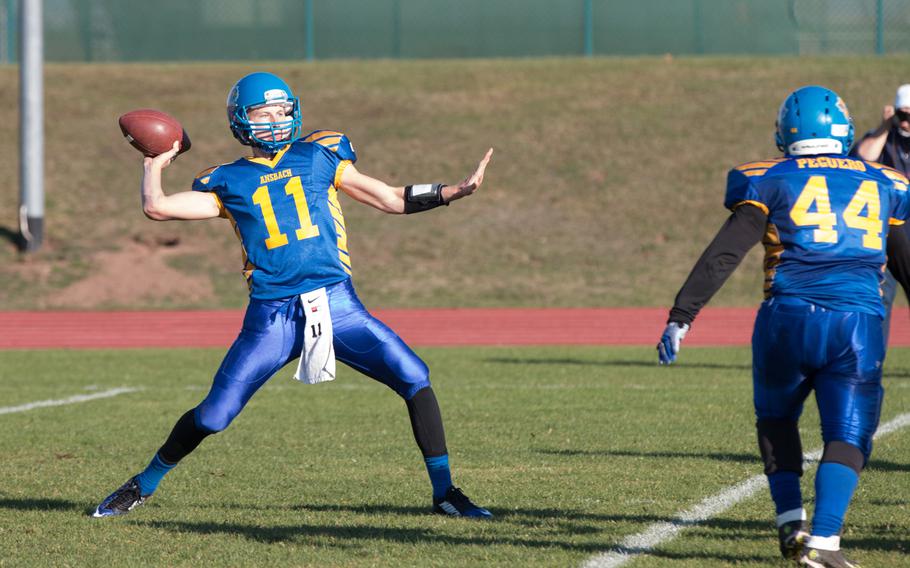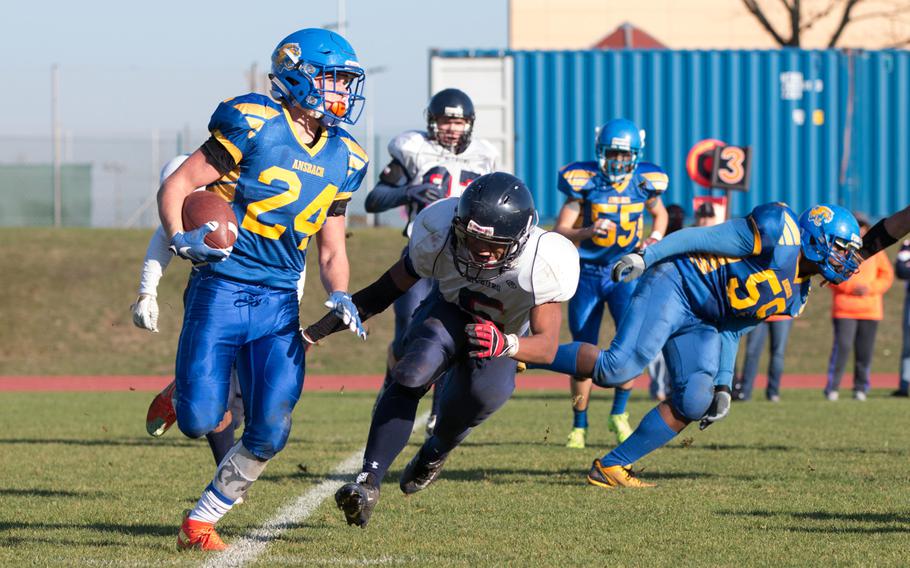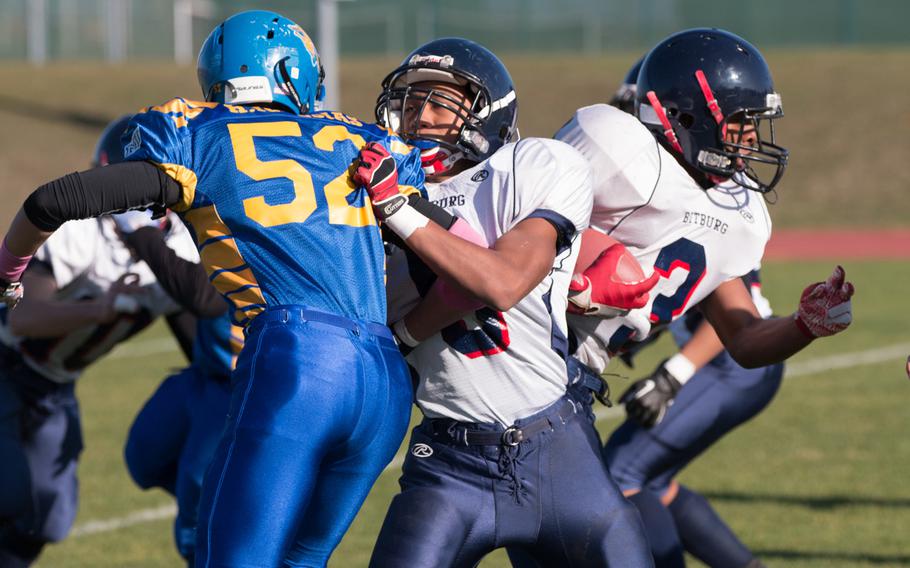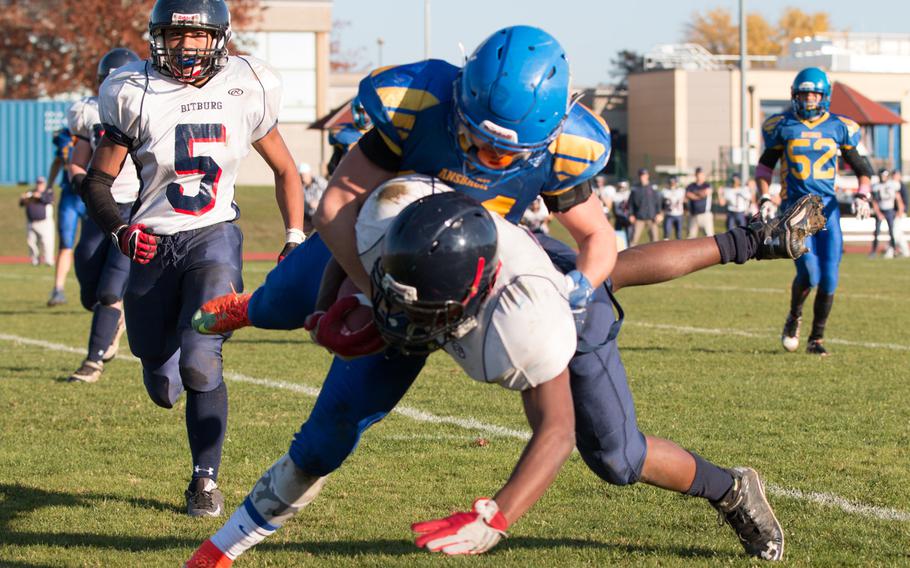 ANSBACH, Germany – The latest game between two of Europe's most dominant football programs didn't disappoint Saturday.
Especially for Ansbach, the defending DODDS-Europe Division II champion.
Cougars quarterback Bailey Ward tossed two touchdowns and halfback Tyler Benton added one of his own during a 30-14 victory over Bitburg in a game that was played more in the air than most DODDS high school games. The Barons' Eli Canaan got in on the air show, throwing a beautiful 55-yard touchdown that ended up being the sole offensive score on their side of the ball.
It wasn't all rainbow passes and touchdowns, though. Canaan threw three interceptions and Ward had two, both in the first quarter.
"We knew it was going to be a tough game. I threw a few interceptions that I shouldn't have," Ward said. "I just shook it off and came back. We focused on the next play and not what happened in the past."
Both programs have storied pasts, though. Bitburg owns the record in Europe at 36 straight victories, a run that ended in 2013. Before that, it was the Cougars' streak of 31-straight (ending in 2009) that led the way.
Ansbach's victory Saturday gave it 15 straight victories heading into Saturday's Division II title game against top-seeded Rota, which trounced the Hohenfels Tigers 42-6.
Ward said his team is ready.
"We've got to prepare. As long as we keep preparing and keep progressing we'll be fine," he said. "It's going to be a competition."
Ward proved his leadership Saturday on the field, in a somewhat unconventional manner. On fourth-and-5, pinned deep in his own territory, and down 14-8, the senior audibled into a QB sneak. If he hadn't made it, he could have very well been the goat of the week.
Luckily for him, that wasn't the case. With a good push by the offensive line, the Cougars converted and continued their march down the field.
That play proved to be the turning point for the Cougars, who went on to score 22 unanswered points.
"I just saw an opening in the defense and that's what quarterbacking is, finding the openings. It worked out for the better," Ward said.
Benton was a workhorse, with 84 yards on 26 carries and a 37-yard TD strike. K.J. Watters helped provide the third tier to the Cougars' offense, breaking off TD catches of 50 and 35 yards, respectively.
The Barons' Curtiss Wilson was their main playmaker on offense, with 52 yards on 19 touches. Bitburg's other score came from a 50-yard kickoff return straight down the middle of the field by Jaylon Gray.
Bitburg players said they gave it their all.
"We left everything on the field," said Bitburg's Jakub Jackowski. "We should be proud."
---
---
---
---