DIII girls final
Ansbach rallies to top Sigonella in 2 OT
by
Dan Stoutamire
February 27, 2016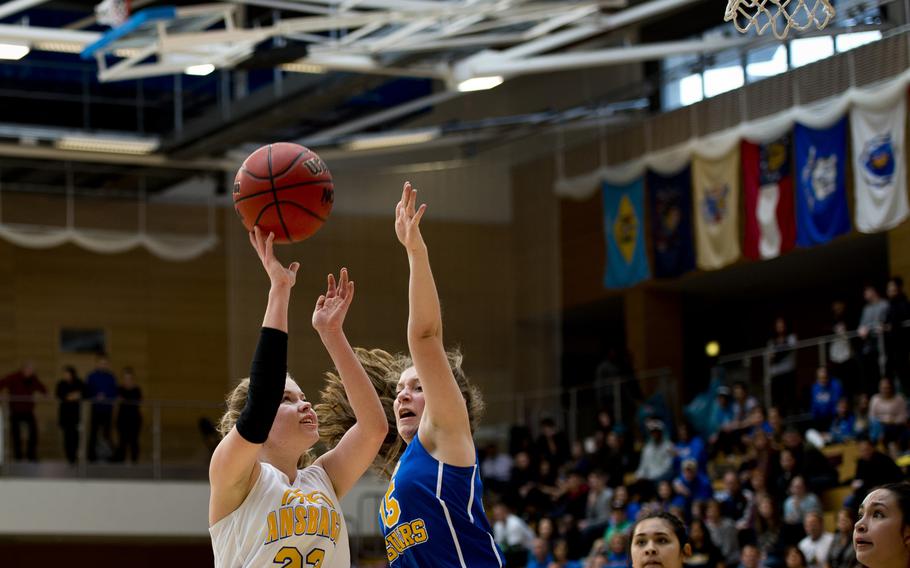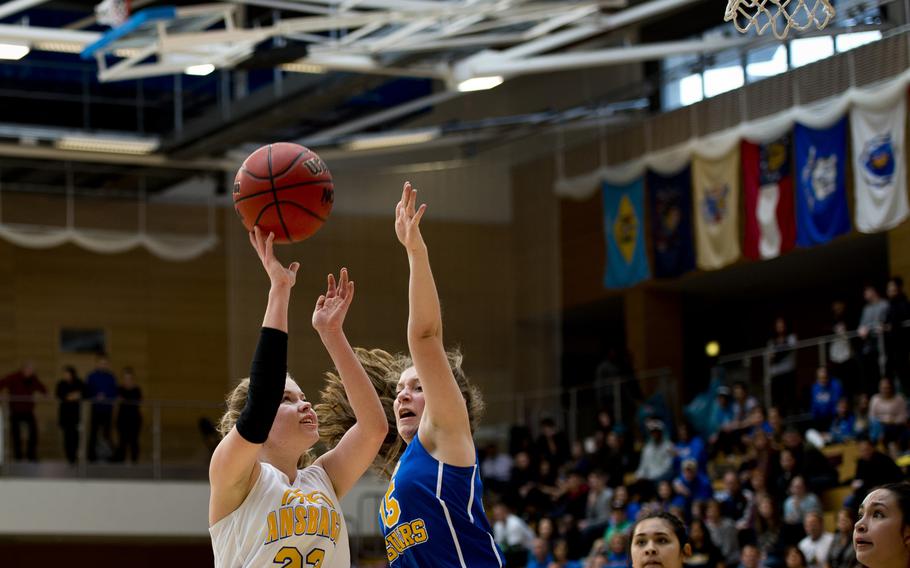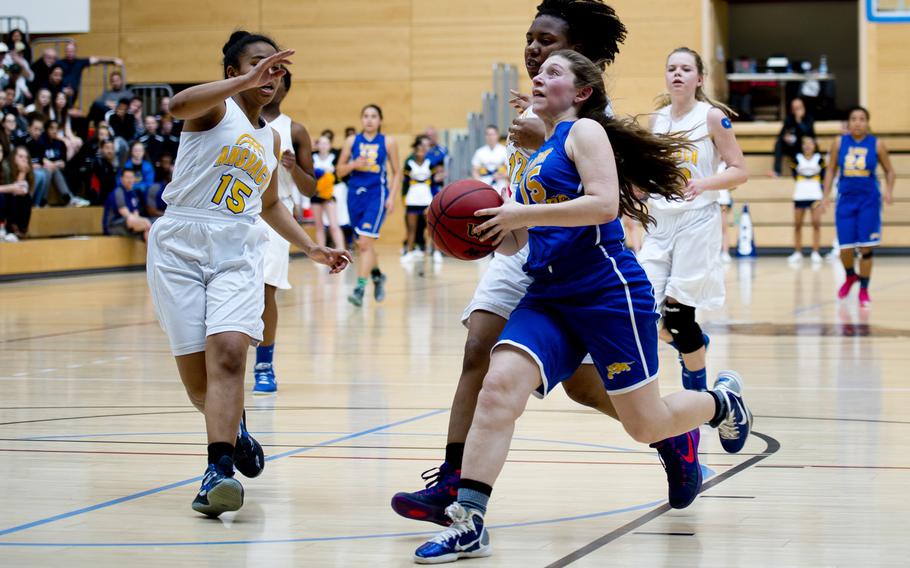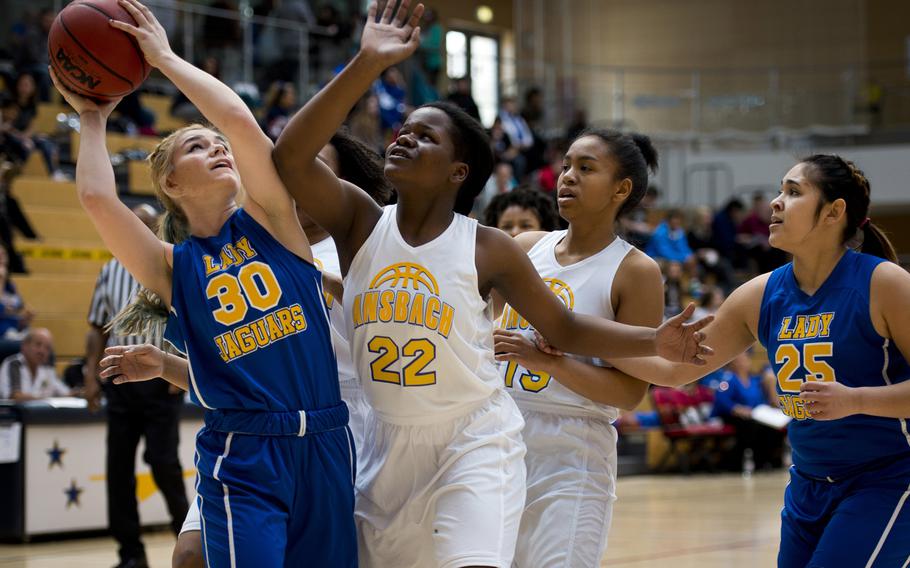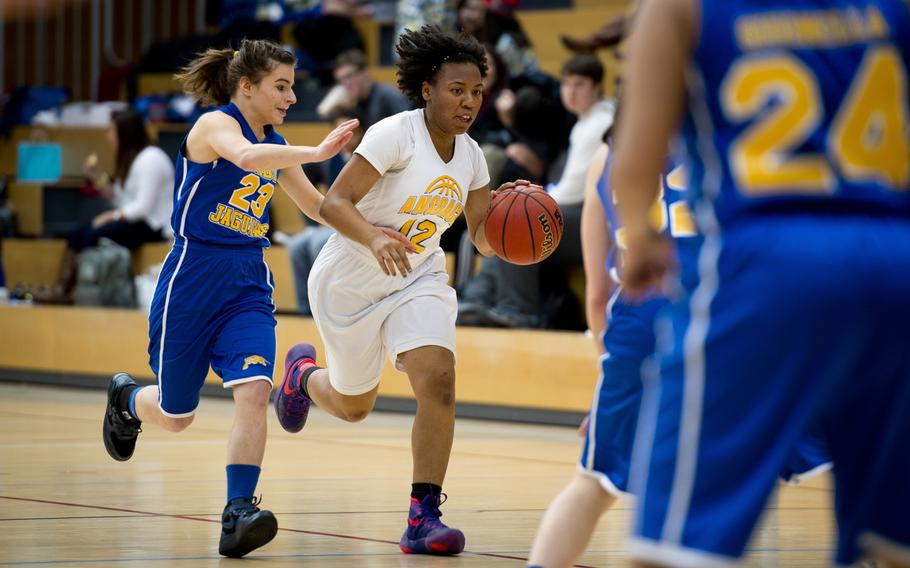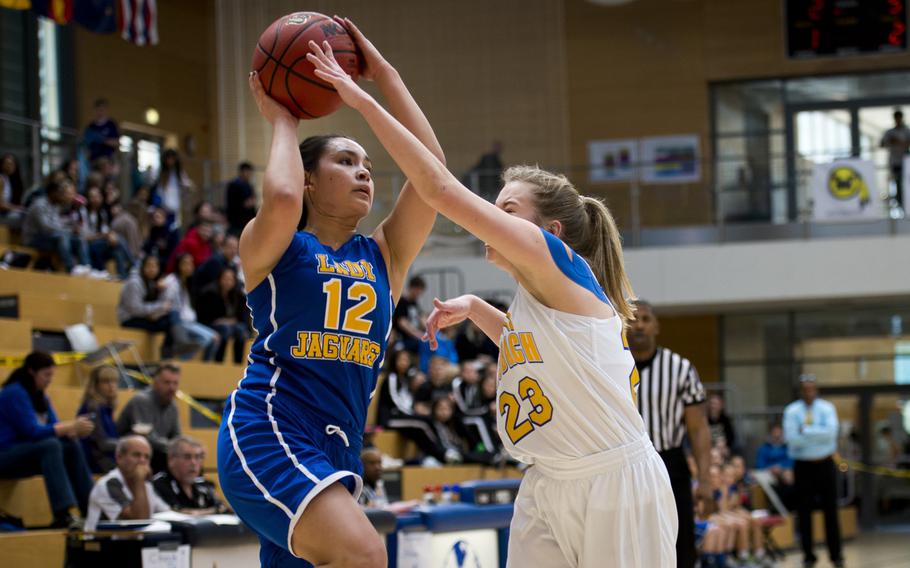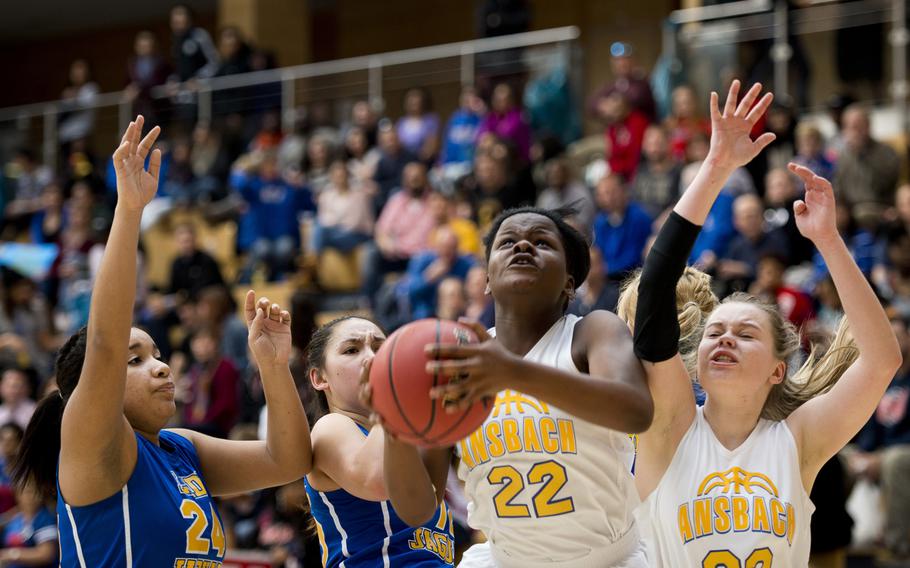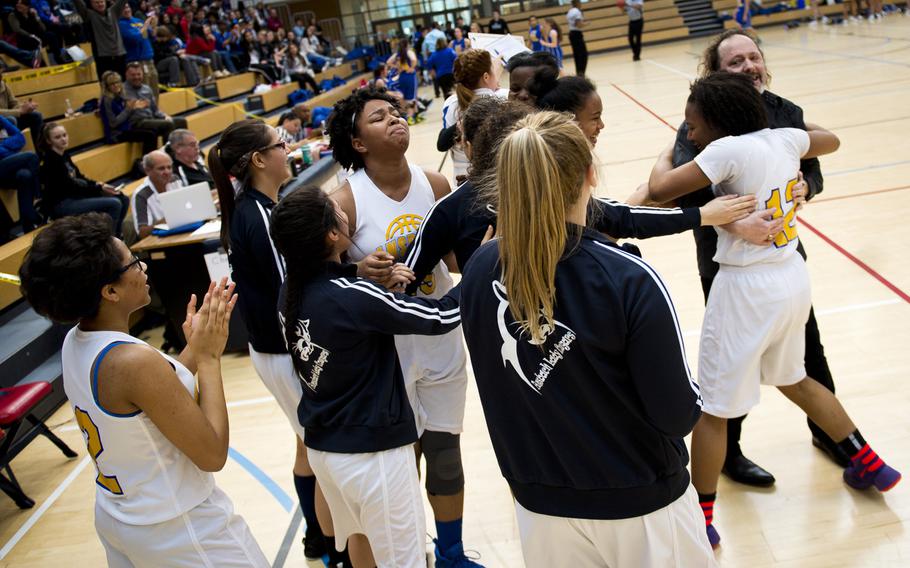 WIESBADEN, Germany — It's not something that an observer of DODDS-Europe basketball would have predicted a few weeks ago when their record stood at 0-10, but the Ansbach Cougars capped a remarkable season turnaround by winning the Division III championship Saturday.
The Cougars raised the trophy in dramatic circumstances after beating Sigonella 35-30 in double overtime.
It wasn't easy, as a resilient Jaguars team went on a 12-3 run to end the first half — sparked by an Elizabeth Camus three-pointer — to take a 17-10 lead into the locker room.
They continued to lead for most of the second half as well, but Ansbach didn't go away.
Khiya Coats and Liena Tatum each made a layup, which along with a couple free throws, tied the game at 25 with less than a minute left in regulation, taking the game into overtime.
"It was definitely a team effort, they all fought together," Ansbach coach Michael Hunt said. "Khiya made some shots and she's been a big player all year. Liena was really hustling throughout and did a great job."
In the first overtime period, Ansbach scored early, and the momentum was clearly with the Cougars.
But a great pass by Camus found Kisiah Chandler and her layup tied it up, setting up a second overtime.
This time, Ansbach scored early again and repeated the trick as Tytianna Martinez and Coats scored in quick succession. Two clutch free throws by freshman Sabiana Edouard sealed it for the Cougars.
"I looked at Khiya, and she just told me to focus, and I knew I couldn't let them down," Edouard said.
Sigonella senior forward Leilani Wojtal said the team exceeded early expectations by reaching the final.
"It was the beginning of the season (where we gelled)," she said. "A lot of us were on the volleyball team and just carried over to the basketball team."
Fellow senior Lynda Reed regretted giving Ansbach so many chances at the free throw line.
"Slow it down, make my layups, and not foul as much," Reed said on what she would do differently if she could play the game over again. "Foul shots really matter, you can win a game off of them, and they made a ton of free throws."
None bigger than the two by Edouard that iced the game for Ansbach, giving them their eleventh, and most significant, win in a row.
"We didn't break down," Edouard said. "We kept it together, we were like, there's no way we came this far to get second place, and we're bringing it home back to Ansbach."
---
---
---